Roohome.com – Cheerful color is a color that can raise your spirit. A lemon and daffodil are beautiful with yellow shades. Nowadays we rare find a yellow color in modern living room design. Why? Because most of them believe that yellow is too bright and would be damaged the luxurious concept.
Some designer below tells us how to make an awesome living room with yellow. You should be brave making a decision for applying yellow color. We hope that You will get the best ideas for build a shining and cheerful living room.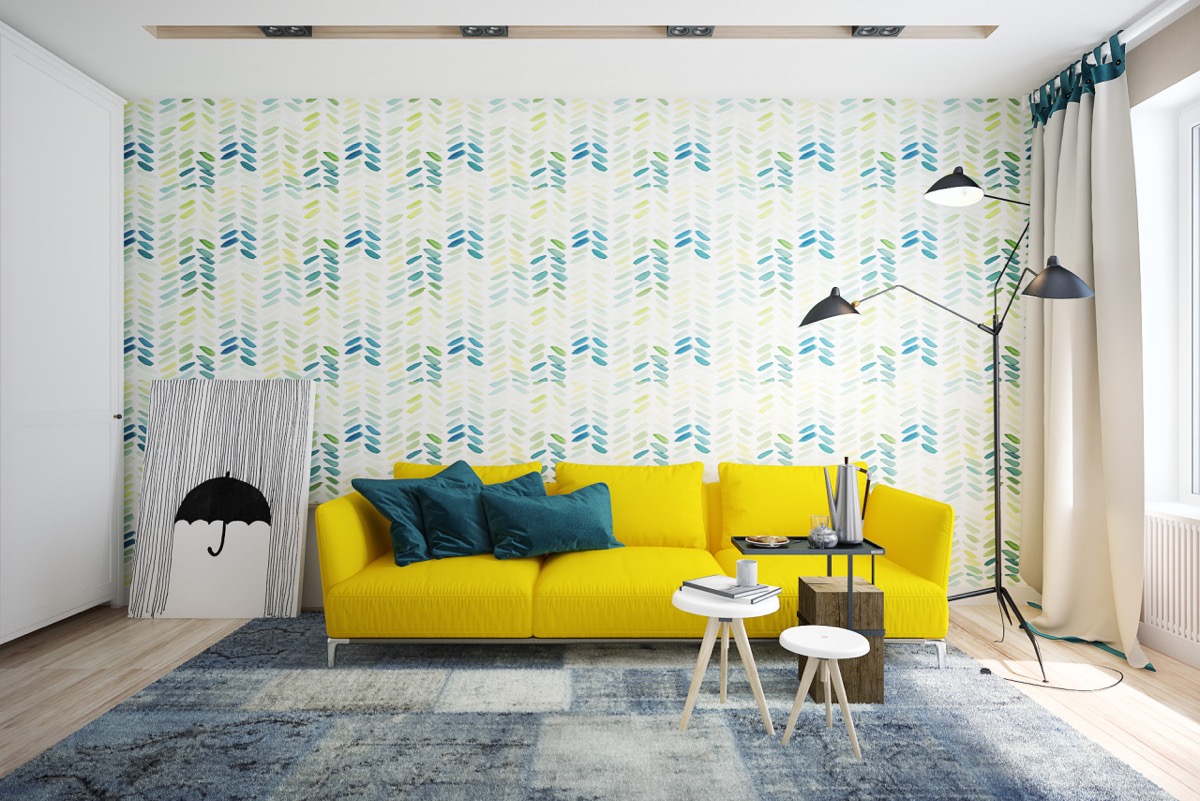 We all know that yellow and blue are the perfect combinations. This combination of true contrast would create quite a jarring effect. Navy carpet looks more muted shade but still lovely.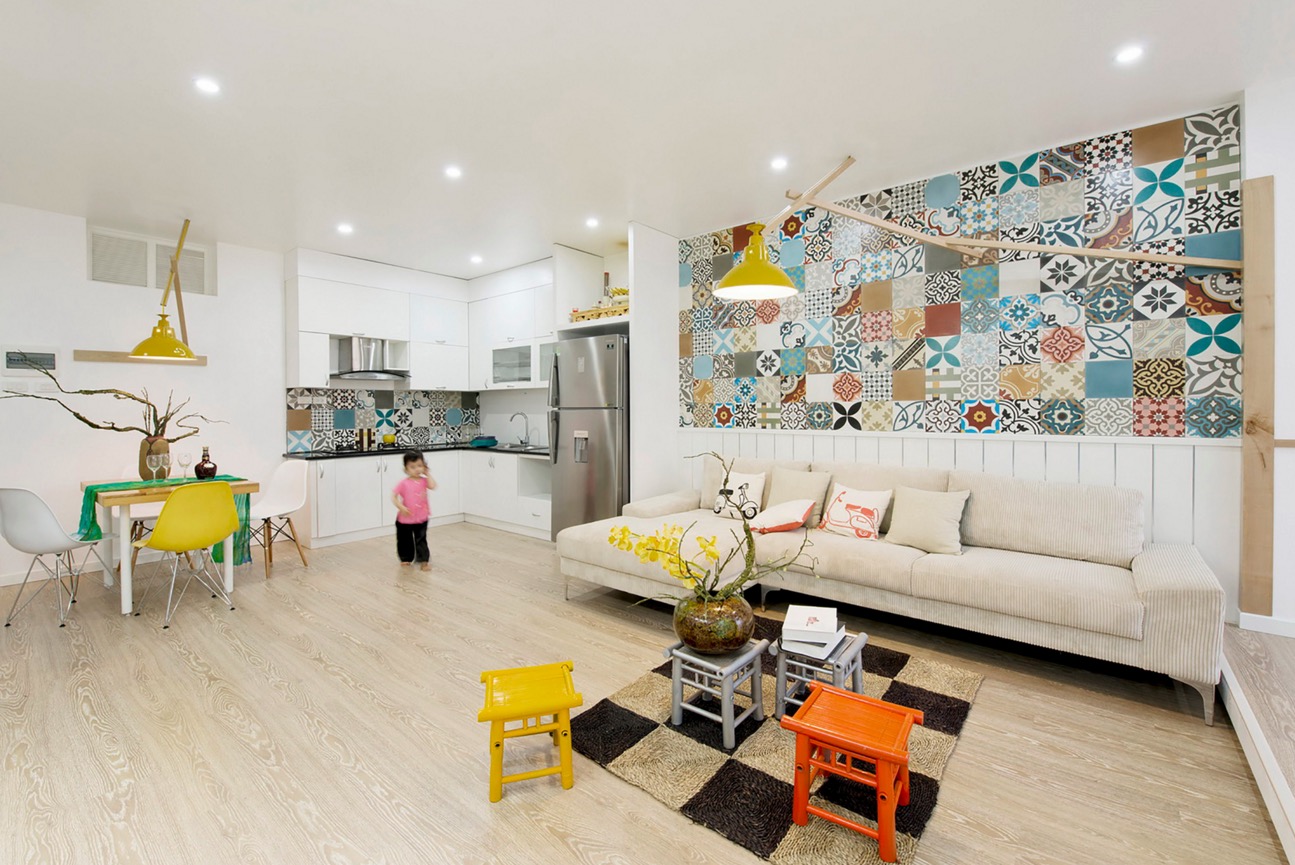 Stylish, trendy, and cheerful modern living room here with brightening accents and furniture make an unforgettable impression. Using colorful pattern would be interesting for decoration.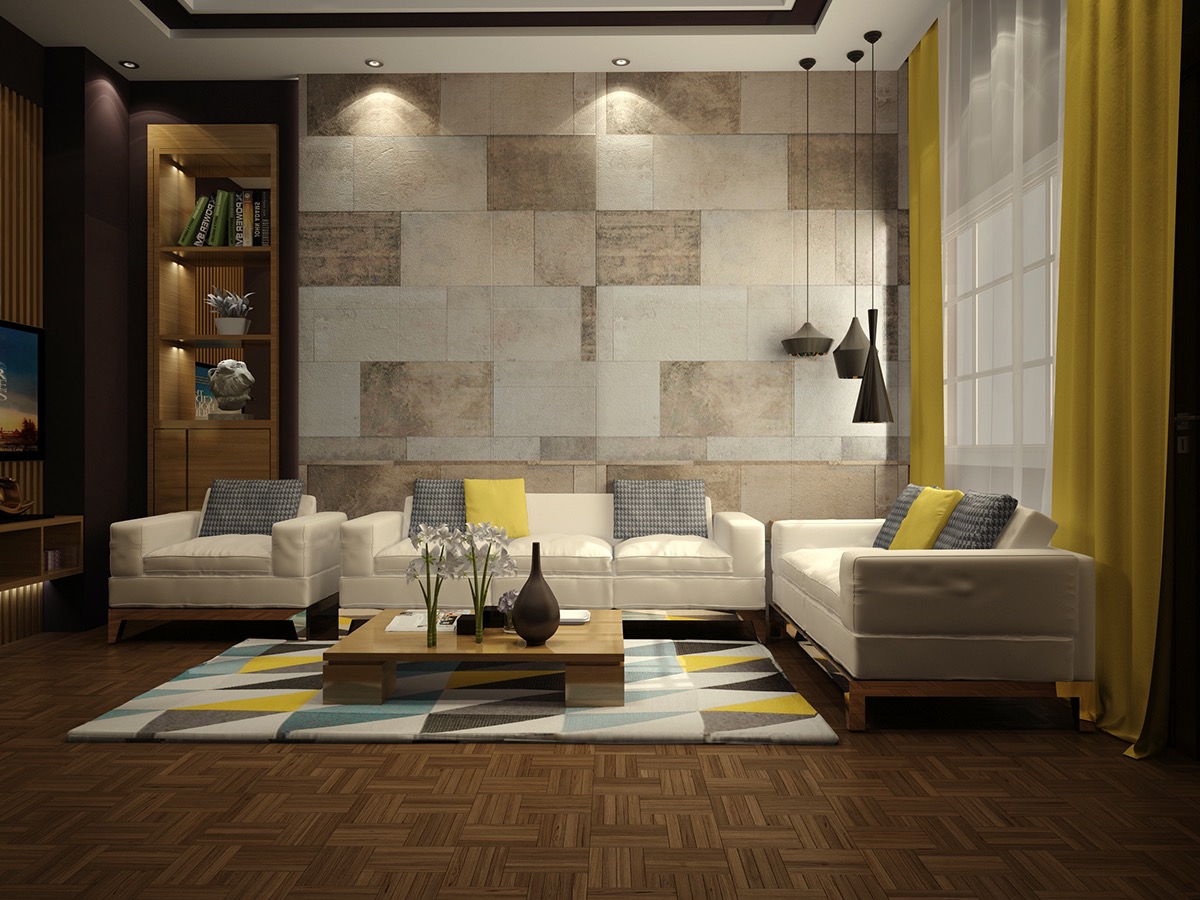 The stone walls and rich wood floors are inviting you to relax in this living room with subdued shades. A butter yellow on the curtains is also calm your mood.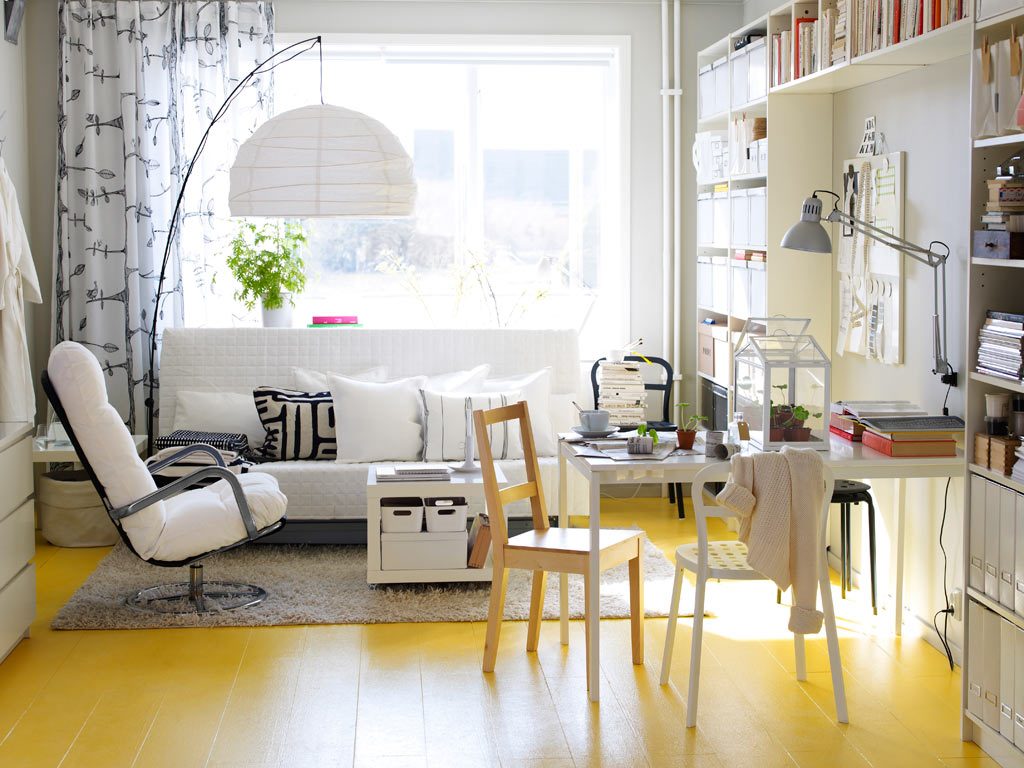 A bright yellow floor would be nice for your minimalist living room. Applying some furniture with the neutral color is also suitable for this.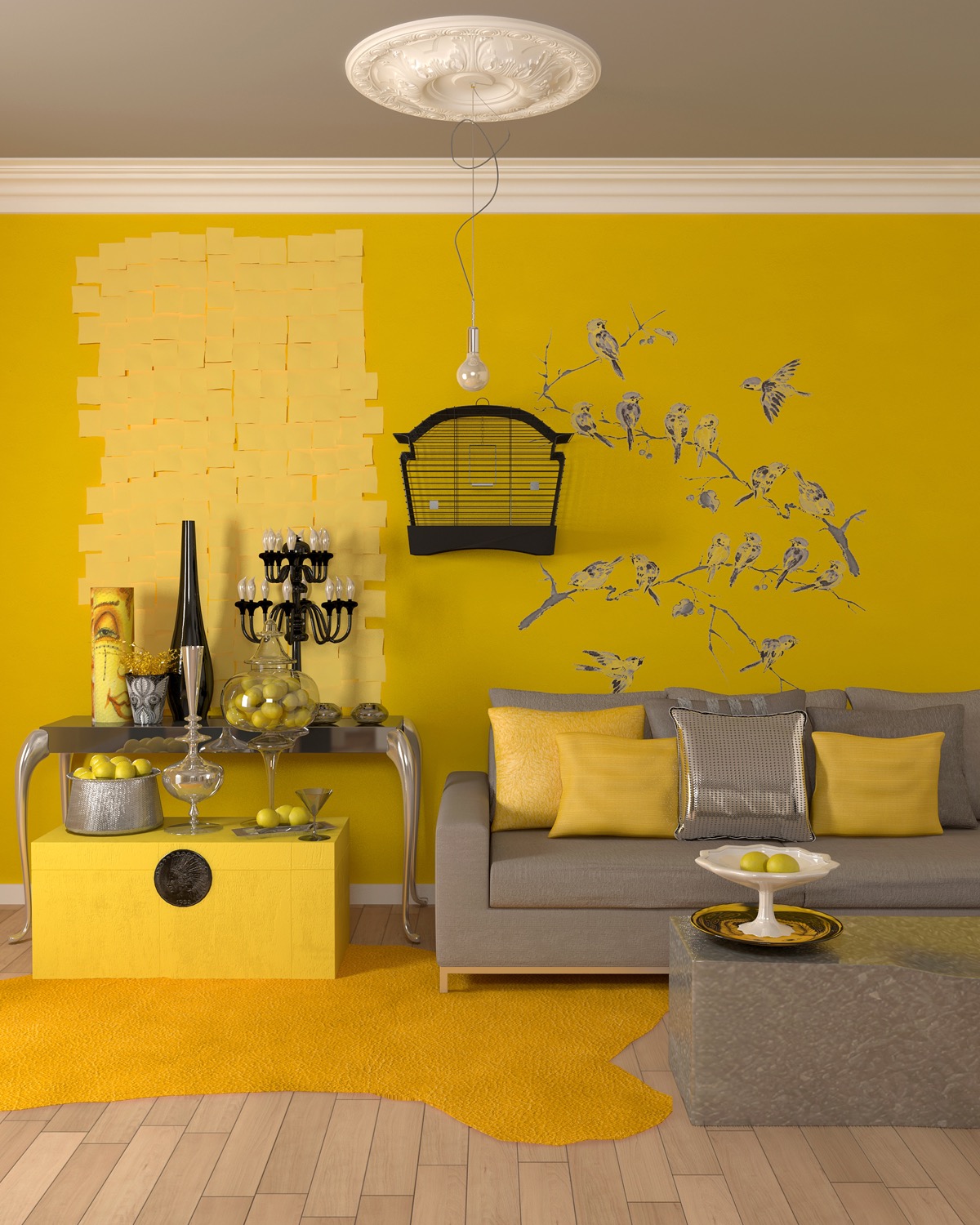 Wow! This is very bold interior in the modern living room design! Different kind of yellow tones come together and being a good combination. Shing yellow paint on the wall is one of the great decision.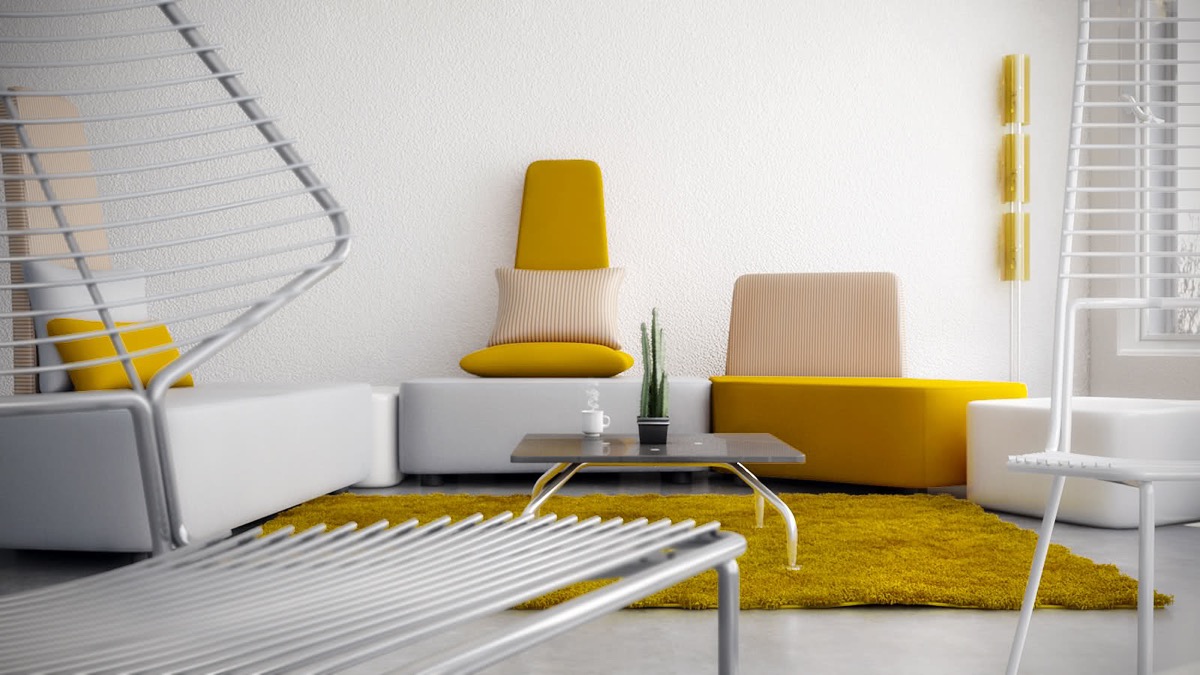 The sofa in the background is quite striking and attracting every sight. beige pinstripes create a charming feel also.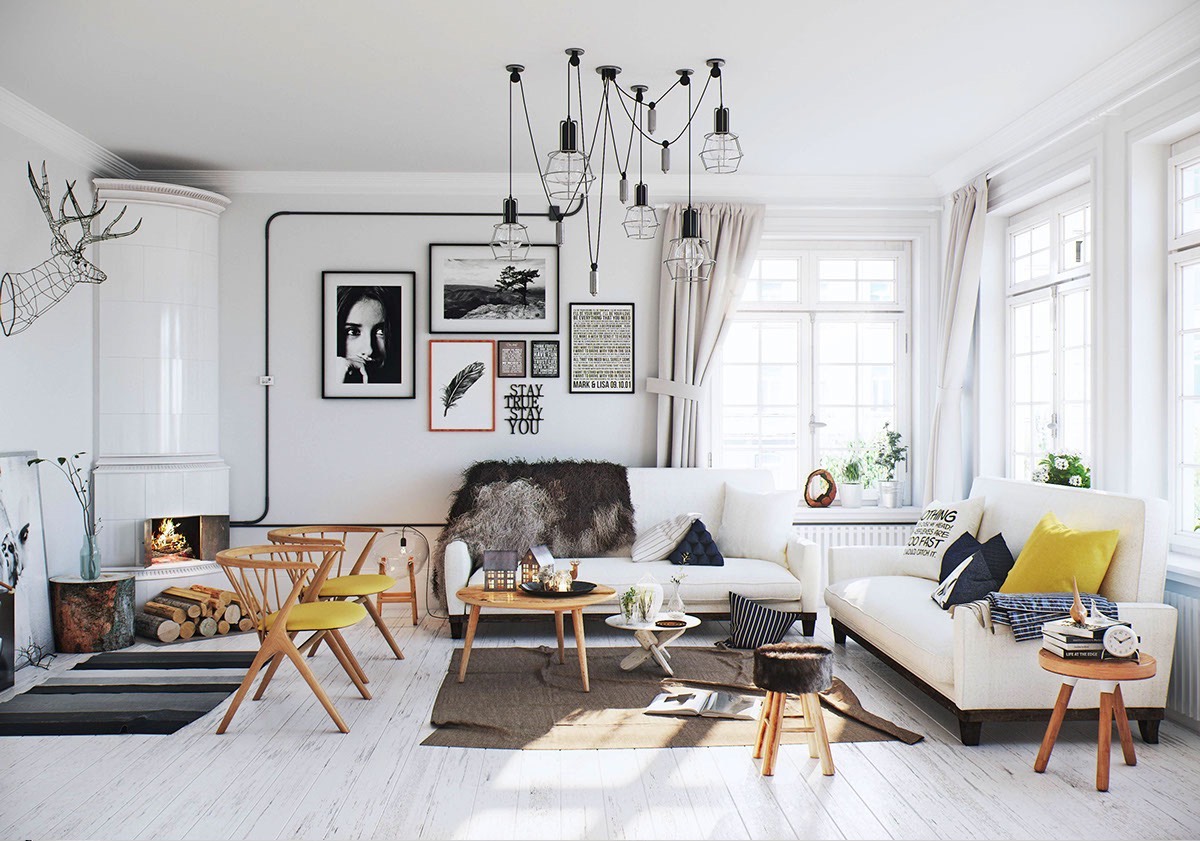 This Scandinavian living room with black and white shades is very fit with the two yellow accents that are the classic Danish chairs that made by Helge Sibast.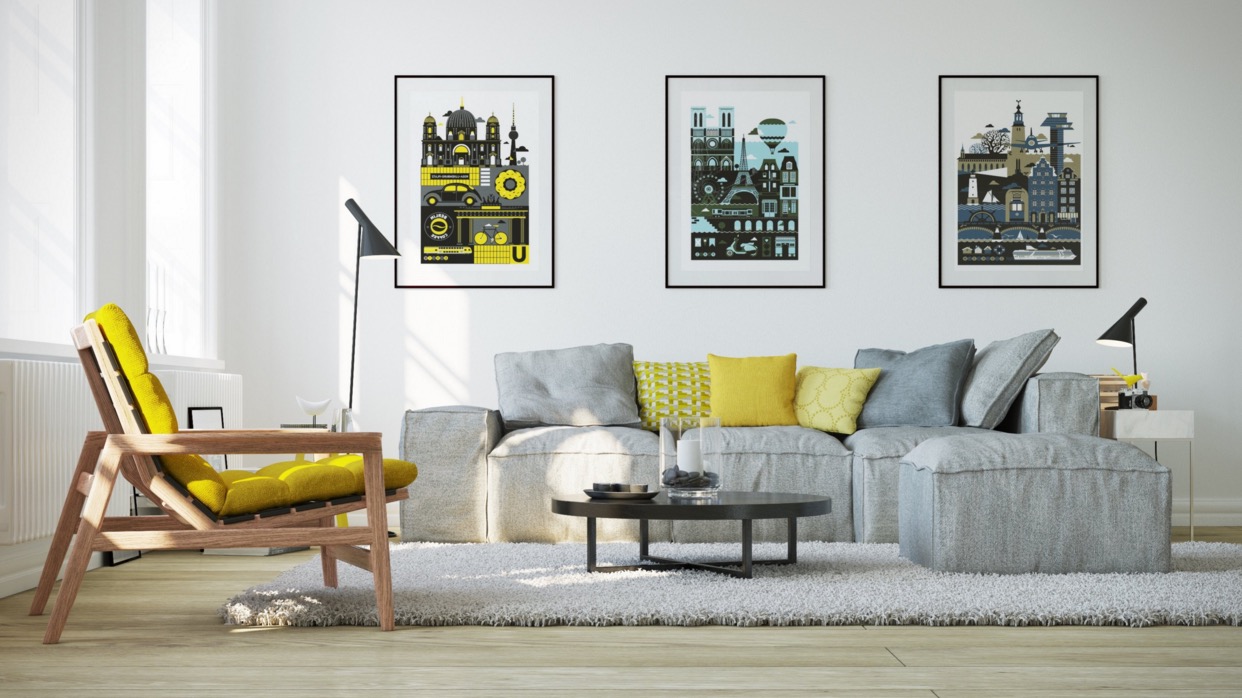 Jean-Marie Massaud takes a bold action using bright lemon yellow accents.