Roohome.com – A lot of dynamic modern list today offer the myriad inspiration for you. They race to create imaginative modern dining room design. Nowadays, a home and apartment express themselves with different ways. Some of them still use traditional and vintage style. But, the other want to use a modern style with lots of easier features. German-based furniture house Mustering realizes your dream of having a modern dining room.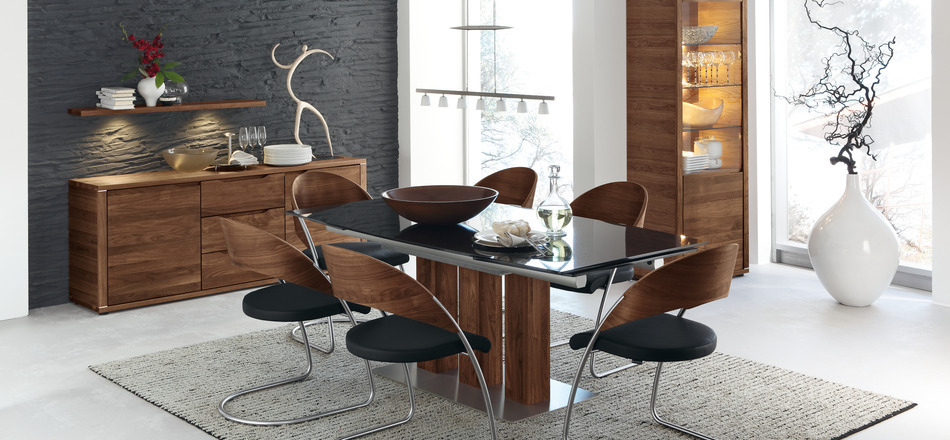 The first dining room holds the wooden concept with the simple features. He does not use lots of accents and color here. Black and brown would be enough for this minimalist concept.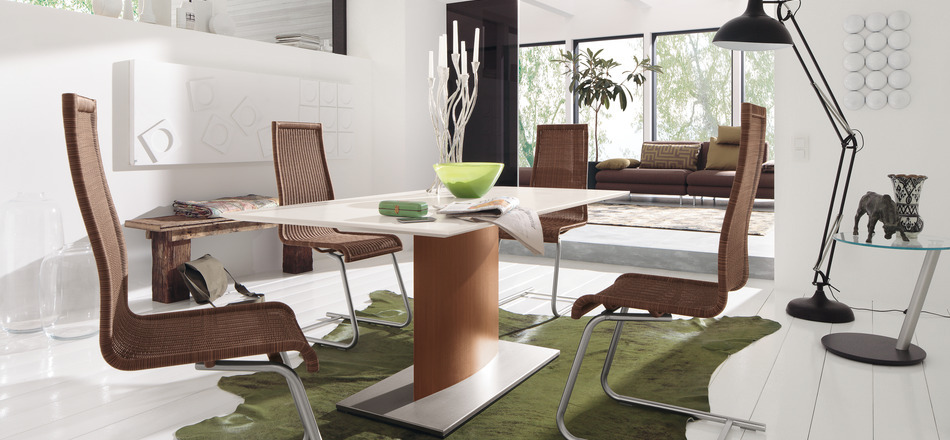 This modern dining room is using rattan and steel chair to beautify the concept that owner wants to build. Using green carpet under the table is also good for this room. Make a clear line in this small dining is a great choice.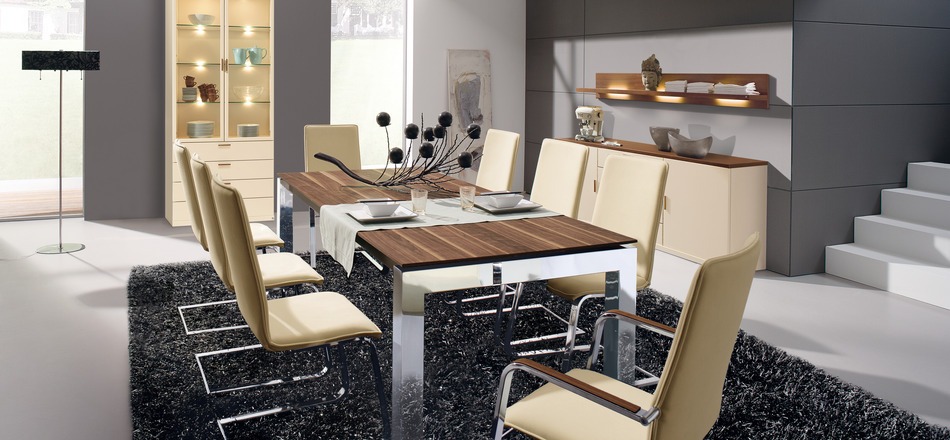 You are a good designer for managing your style. Creating a luxurious feel with lots of glamor accents is a good choice. using soft gray carpet backing would be very convenient for your meal times.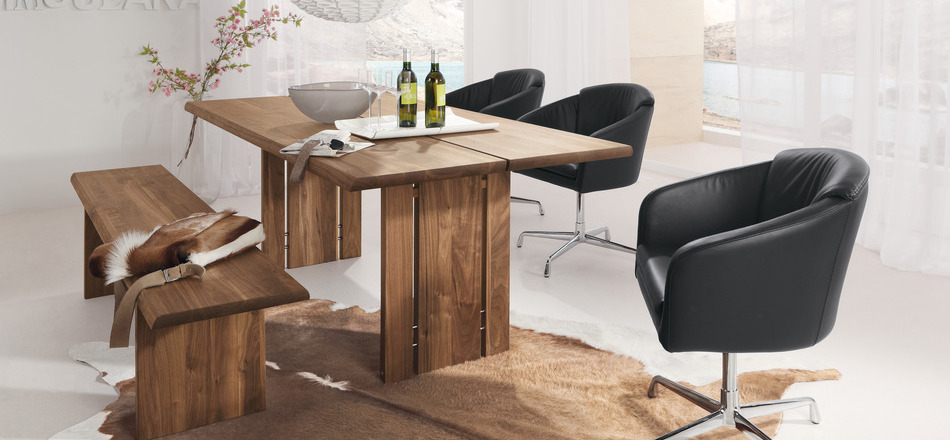 Unique wooden dining table in the modern dining room would attract some attention from your guests. You can add some modern black sofa to mix with the other dining set.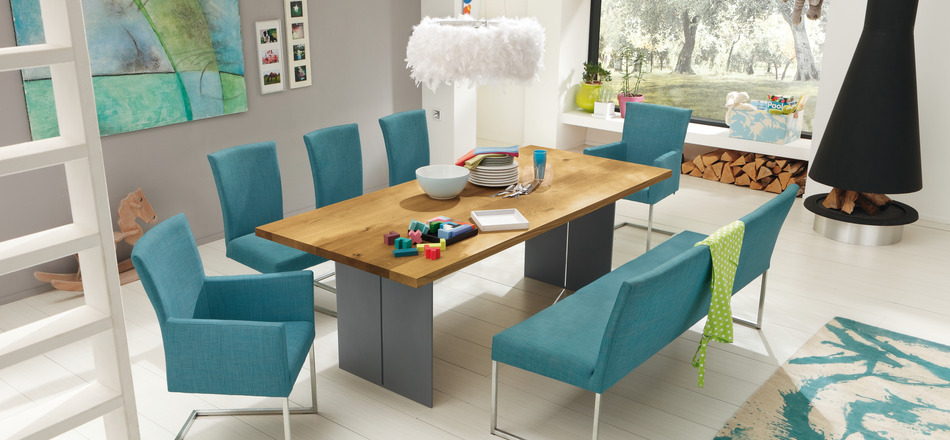 Tosca is a friendly color for the calm moment while eating. Adding a fireplace is also a great idea for a modern dining room.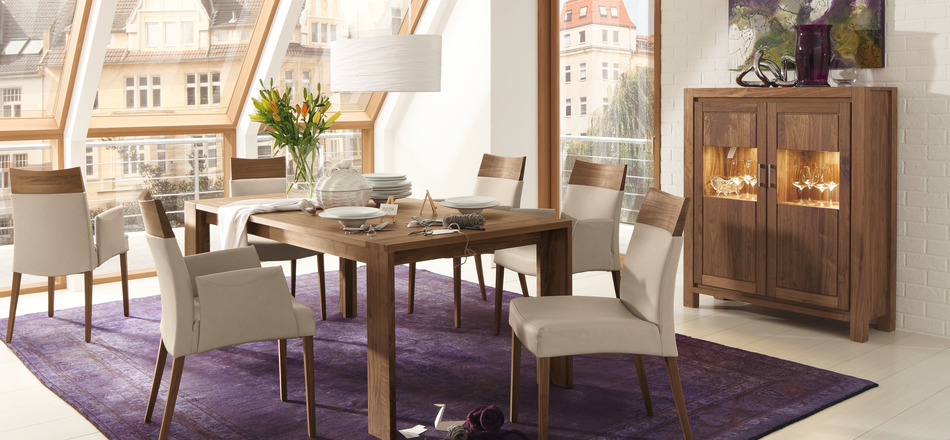 You can put the large window in your dining room, so you would have a beautiful breakfast and romantic dinner.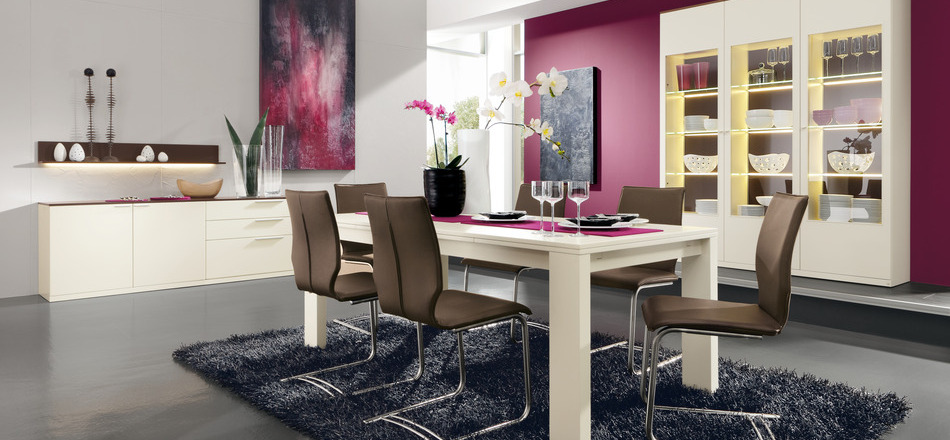 Feminine color shade is also suitable to be applied in your dining room. You can mix it with the artistic decoration on the wall. This modern dining room design would be girly and stylish for young couples.