Roohome.com – Having single family house is easy to be decorated. You do not believe? Take a look this contemporary single house decorating ideas that presented for you. The designer shows you the skill of designing a single family house which is beautified with a modern minimalist interior. The interior of this house extremely inspires you a lot. Do not forget to take a look the perfect arrangement to produce a stylish and fashionable appearance. This is your time to create your own single family house come true. Here there are!
Contemporary Single Family House Decorated With Modern Minimalist Interior by KIMOY Studios
KIMOY Studios proudly present you this amazing single family house design. The design is beautified with a modern minimalist interior. This is a spacious single family house that needs a lot of interiors and decors in it. Therefore, the designer utilizes every area in this house by arranging multifunctional rooms. First of all is a spacious living room. The living room is decorated with a bright white color along with a shade of black color. The combination between white and black colors create a minimalist appearance perfectly. You can see from the furniture such as a white couch with a unique coffee table. In another room, the designer places a gray couch with a simple coffee table. Having a spacious living room, you can divide it into two living rooms.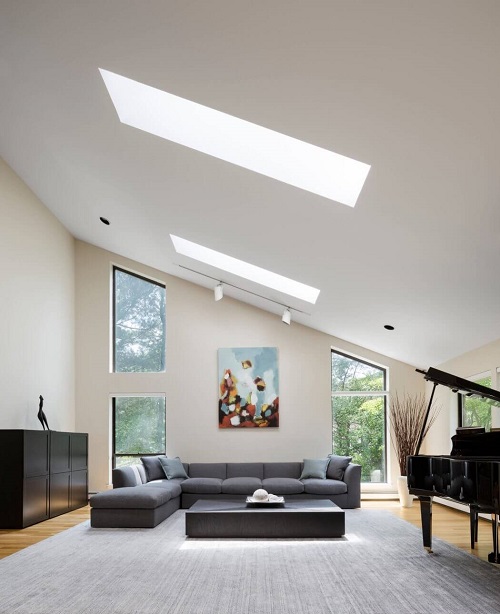 Contemporary Kitchen and Two Dining Room Styles Decorated Modern Arrangement
Move to the kitchen which is painted a bright white as well all over the area. The kitchen set is designed perfectly by using a white marble and color. The kitchen cabinets are arranged as well as another cabinet. Therefore, the contemporary kitchen looks clean and wide all in one.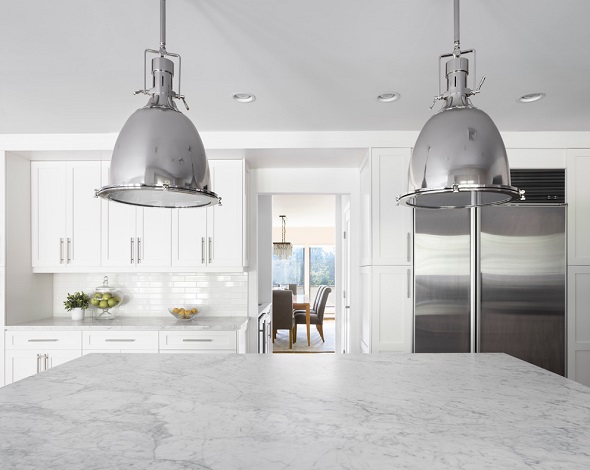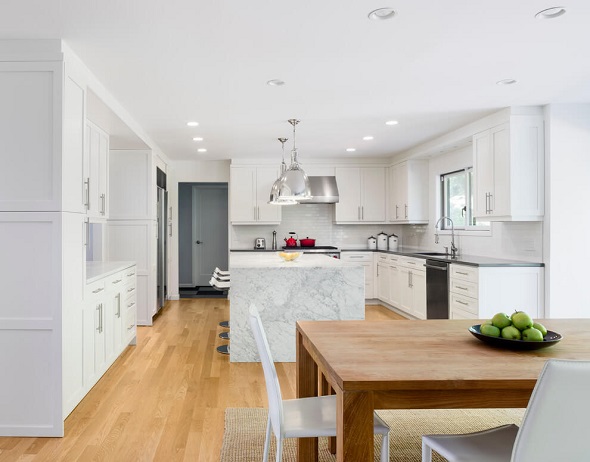 If you want to add other accents in this white kitchen, you add a modern interior for home design which is suitable for dining room design as well. The designer chooses a wooden dining table along with some cozy dining chairs as the set. The designer uses a luxury crystal chandelier above the dining table. Because of having a spacious space, the designer utilizes another empty room to place a dining table as well. The second dining table looks simple by placing against the glass door. Do not hesitate to apply home decor ideas in order to create a contemporary single house decorating ideas perfectly.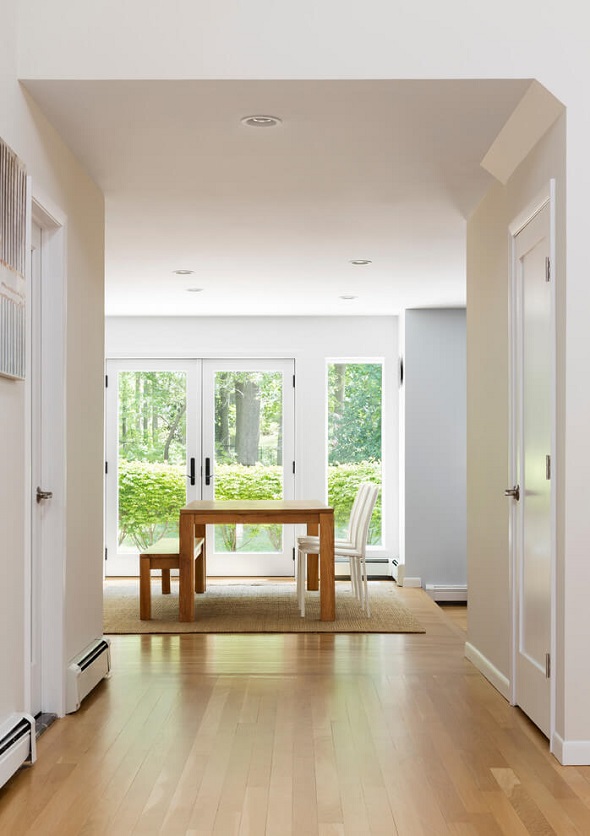 Contemporary Bathroom Decoration Arranged With Modern and Luxury Interior
Next room is a bathroom that decorated with a modern and luxury interior. The designer combines modern and luxury becomes one as the main concept in this contemporary bathroom. First of all, you will see a luxury shower glass door which is suitable for the luxury decoration. The white color is dominated in this bathroom because it produces a cozy and modern appearance. Do not worry if you choose a white color because it can make your bathroom cleaner and wider. Well, are you interested seeing this contemporary bathroom design?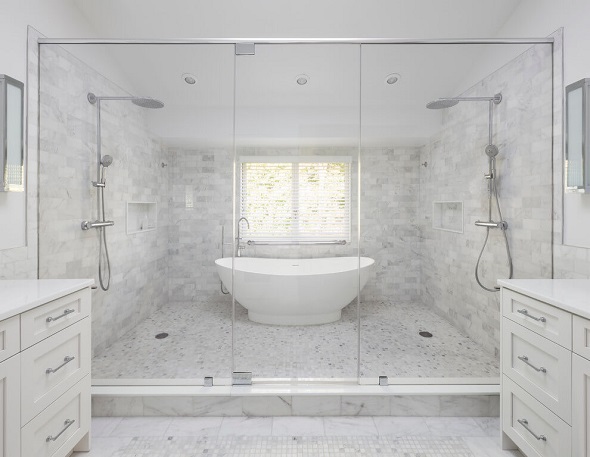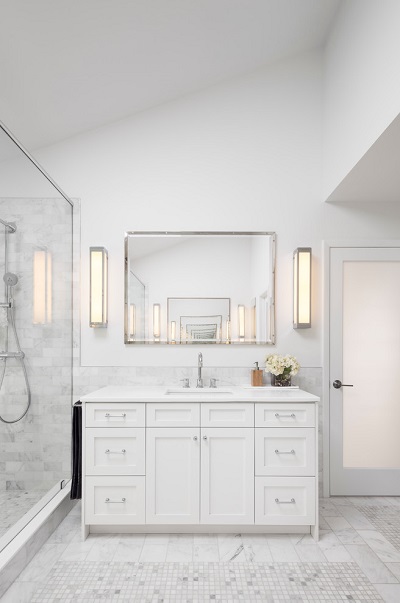 Applying a contemporary house decoration ideas by KIMOY Studios right now. You will not miss any concepts if you grab this modern single family house design 2016 above. But if you want to see other designs, just visit and check here. Have a nice day!