Roohome.com – You would not expect that a contemporary home design used other modern concepts, would you? But this design has been successfully created by using a modern coastal exterior and interior. Why coastal? The sound of waves and the breeze can be felt it by sitting right in front of your house and it will generate good vibes into your house. It is great, isn't it? Take a look how the designer arranges the interior creatively and beautifully. Do not waste your time, this contemporary coastal home design is presented for you.
Contemporary Home Design Decorated With Modern Interior And Exterior Designed by
Nuform
If you live near the seashore, you will be grateful. As the said before, you will feel the cool breeze and the sound of waves peacefully in front of your house. This purpose is made by Nuform as the interior designer who creates this contemporary home design firstly. For your information, using wooden flooring as the exterior of your house would be great. In this single house, the designer combines the wooden flooring with some black pillars to beautify the exterior of the house. Uniquely, the designer does not use the roof as an addition to the terrace in order to spread the sunlight directly into the house. Meanwhile, the terrace looks more elegant in the evening because of the rushlight from outside enlightens the terrace calmly.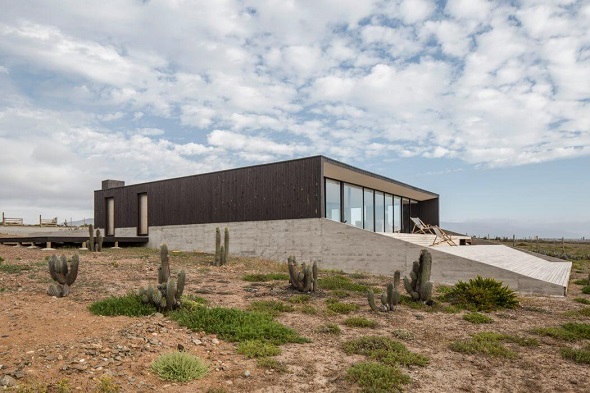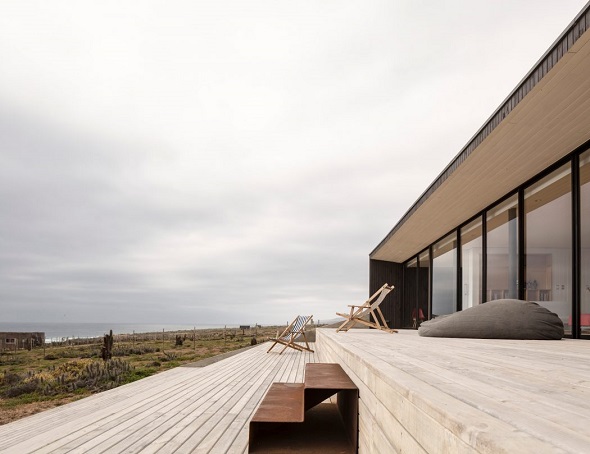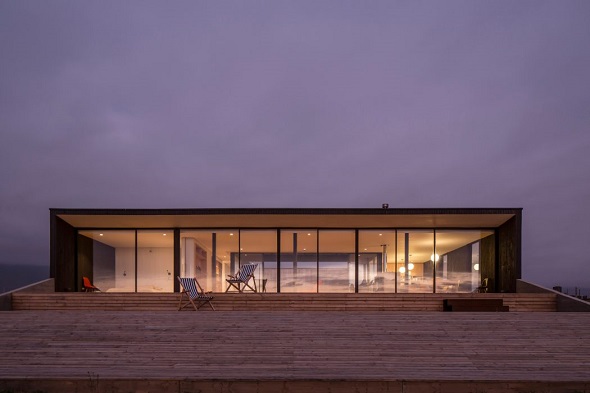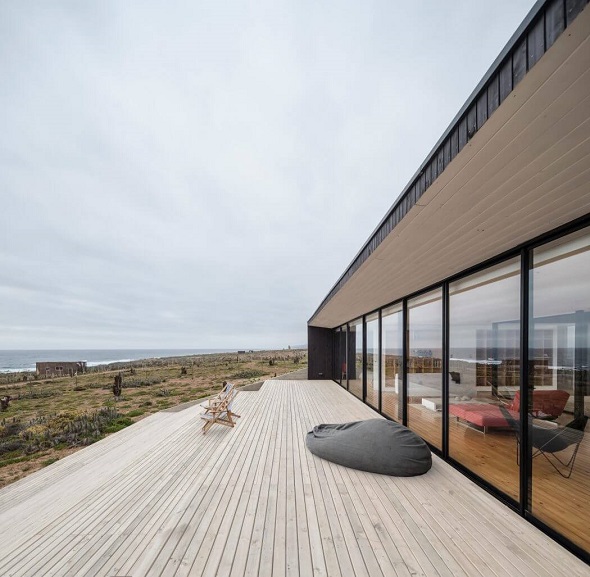 Applying Modern Interior And Features To Beautify Contemporary Single House
Because of the concept of the home design is contemporary, it would be great if you apply modern interior and features to your home living. Nuform has brilliant ideas in applying a modern interior single house design. Using a large glass sliding door in your house will facilitate you receive a natural noon light without using any electricity. The glass sliding door also being functioned to link the best view from the edge of the beach to your home. It is not only a glass sliding door but also a white wooden sliding door also being used by Nuform. The designer decides to use a sliding door in order to minimize the space of the room instead of using the door as usual. This contemporary home design really inspires you a lot, right?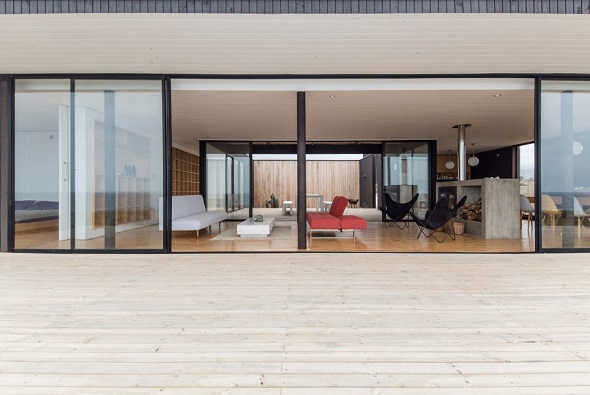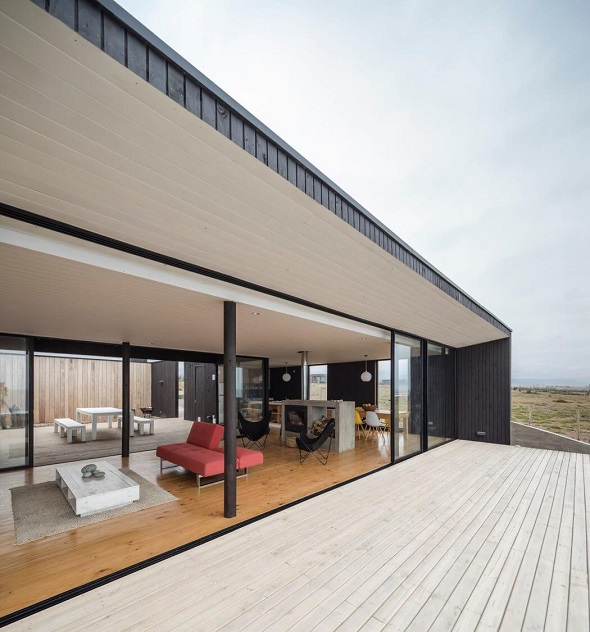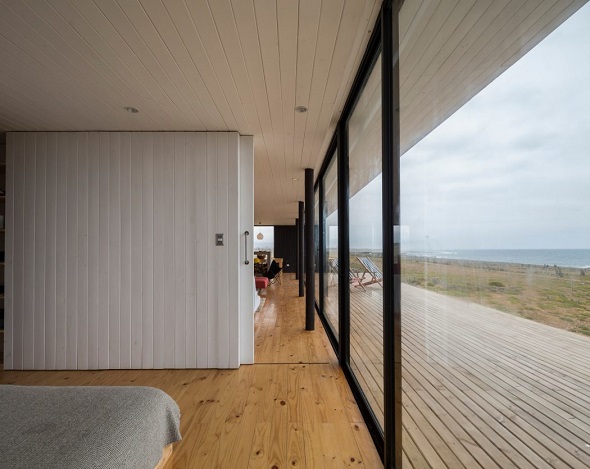 Meanwhile, another room is designed creatively and perfectly as well. Actually, there are two different area which designed without using roof at all. The area is used for recreation by placing a white wooden table and wooden chairs as the set. The furniture is placed in the middle of living room and other rooms. This area is designed by contemporary decoration home design.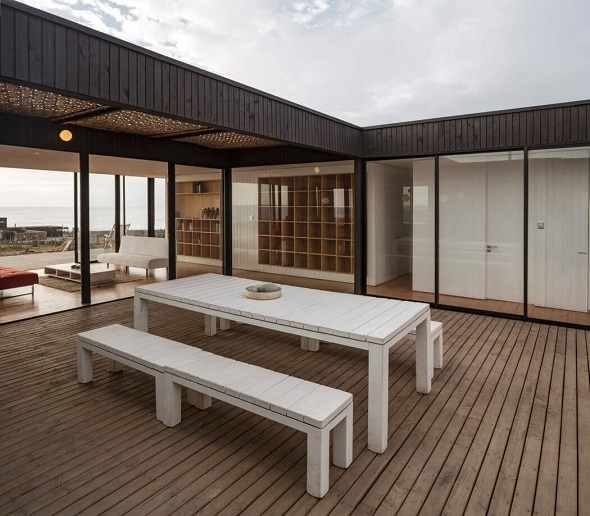 Having a single house which is located near the edge of the beach, you need a contemporary home design as the concept. You can follow Nuform's idea after seeing the design above. If you want to see other home design ideas and tips, just visit and check here. Have a nice day!