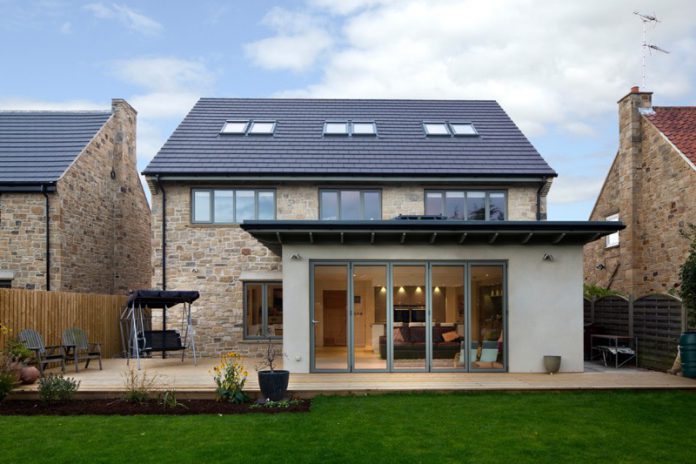 A home extension is a simple but effective solution to dealing with limited space and privacy. Hence, adding an extension to your home is vital. There are so many good reasons to add an extension to your home, whether it's to increase the size of your house or make room for better storage, but there are also reasons not to do it! So many things can go wrong when you're building an extension, from disagreements with neighbors to unexpected changes in the law and even disasters like floods or fires. But if you're confident that you have all your bases covered, then you can look forward to so many benefits from building an extension!
1. Add a Conservatory Room
Adding a home extension like a conservatory room can help add an extra space to your home that feels more personal and unique. A conservatory is a glass-roofed structure, usually attached to your house but accessible from inside or outside. It often acts as an alternative to a sunroom or greenhouse, protecting from rain and snow while letting in plenty of light. They also provide helpful year-round extensions to homes with less natural light, making them especially popular during dark winter months.
Suppose you want some privacy when relaxing in your conservatory. In that case, you could also consider adding sliding glass doors—ideal for staying comfortable while still retaining some control over who enters into (and out of) your sanctuary. Dedicating your home extension to a conservatory room also gives you more flexibility over how to use your new space, making it multi-functional by using them as additional living areas, dining rooms, playrooms, or study rooms. You can contact professional Home Extension builders to help you achieve your dreams!
2. Create A Children's Play Room
Using a home extension as a playroom is something more people should consider. You can achieve your goals with careful planning and coordination, and there are plenty of ways to make it better than your average play space! A home extension is one of those ways to improve your house and make it more comfortable for you and your family.
In most cases, people don't have enough space in their homes, so extending it as a playroom is one of the best solutions. Moreover, playing with your children will be safer and more fun when using a playroom.
3. Create an Ensuite Bathroom
The bathroom is one of those rooms that can get overlooked in home extensions. While adding another bedroom, kitchen, or living room will add to your property s value, adding an ensuite bathroom will add to your quality of life. Not only does it offer convenience – you won't have to trudge up and downstairs every time you need to take a shower! It adds much-needed space and allows you to spend more time enjoying your newly added features.
A bathtub may seem like overkill, but think about how nice it would be after coming back from work. Suppose your family grows big and needs more bathroom time and washing facilities. In that case, calling in a professional builder for a house extension dedicated to bathrooms might suit you best. Remember to include a Walk-in Shower!
4. Install A Man Space
A Man Space is a place where guys can relax, drink beer, and watch their favorite sport on TV. As a man, you'll need space and privacy for such things in your busy day-to-day life, so why not create a Man Space? Call in a professional home extension builder and plan everything you want to include in your home extension. Making an extension for your privacy and entertainment is an excellent way of improving your lifestyle; without breaking your budget!
If there's one thing about men, they love sports, but there's nothing worse than having no space at home to kick back and enjoy all those games. With a home extension dedicated to a man cave, you'll never miss another quarter again; call up a reliable extension builders company and let them precisely know what you need.
5. Add A Kitchen Galley
Some homeowners prefer to extend their kitchen by adding on a galley-style extension. The extra space can be great for storing things, and it also provides an open workspace that is ideal for someone who loves to cook. A galley-style kitchen will usually have a lot of natural light flooding in thanks to its large windows.
However, you need to hire an experienced and reputable home extension builder if you want your project to go smoothly. They should help take care of structural issues so that your kitchen extension looks beautiful while standing firm. Extending your kitchen or dining room may seem like a complicated process, but it doesn't have to be if you choose your home extension builder wisely and work hard at planning.
Conclusion
While it's not easy to choose, deciding to add an extension is one of those things that can completely change your home for the better. An added room or two will instantly make your property more valuable, and in terms of aesthetics, you'll be able to create something truly unique. Whether you're looking to boost energy efficiency or want some extra storage space, small changes here and there will only benefit your overall experience. Many homeowners end up expanding their renovations further than their original plan—and it could happen to you too! Whether you go small or big, doing a home extension of your property today is always a wise choice. You can contact Renovations Home Extensions company for some inspiration on how best to move forward with your plans.