Roohome.com – Would you like to renovate your apartment? What kind of design did you want? If you still did not know about the design, do not be worry guys. Here, we would like to introduce you a studio apartment design ideas which showing a gorgeous character in it. The designer will explain the details how to arrange it. Actually, this design is very suitable to apply for a young couple room, so you could hurry up to scroll down your tab, then let's sneak peek all of the steps to design the minimalist apartment decorating ideas.
Minimalist Open Plan Living Room Design Decorated With White and Wooden Concept
If you have a limited living room, you may renovate it into a minimalist design. Wooden planks accent and white color, you may use as decoration of floor or features which can make your apartment design is becoming more attractive. Small tables made of wooden boards that look very natural also very suitable to complete the decoration on this minimalist open plan living room design. The sofa that was used also has a simple design but looks so perfect with dark gray and green color which so awesome for this studio apartment decorating ideas. Adjust a window inside the room that can make your room looks awesome. For the dining, you may apply a white color which very compatible in this room. Then, using simple features to support your design.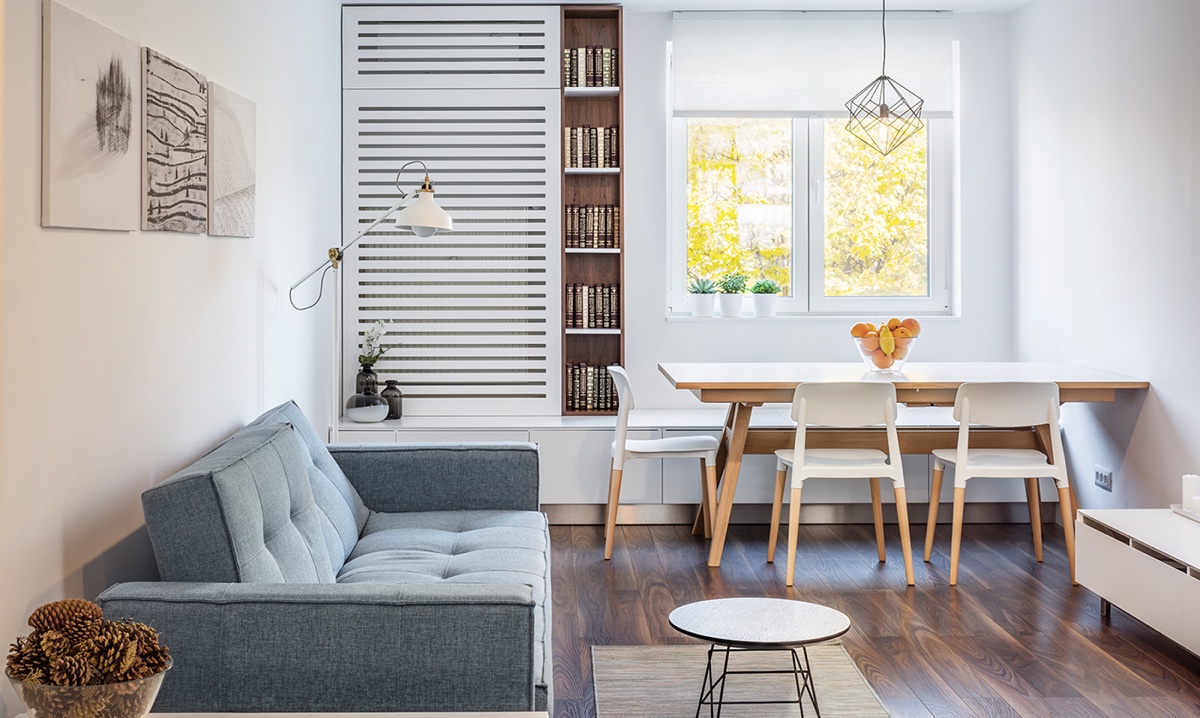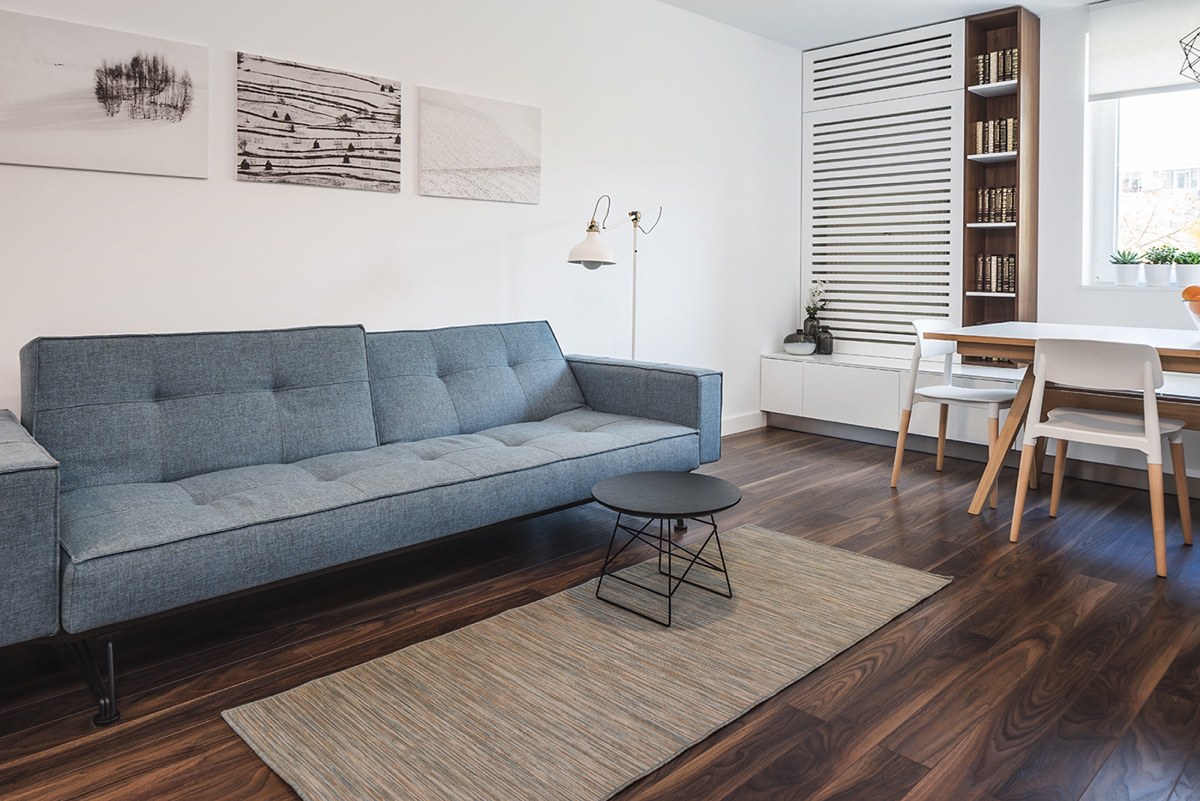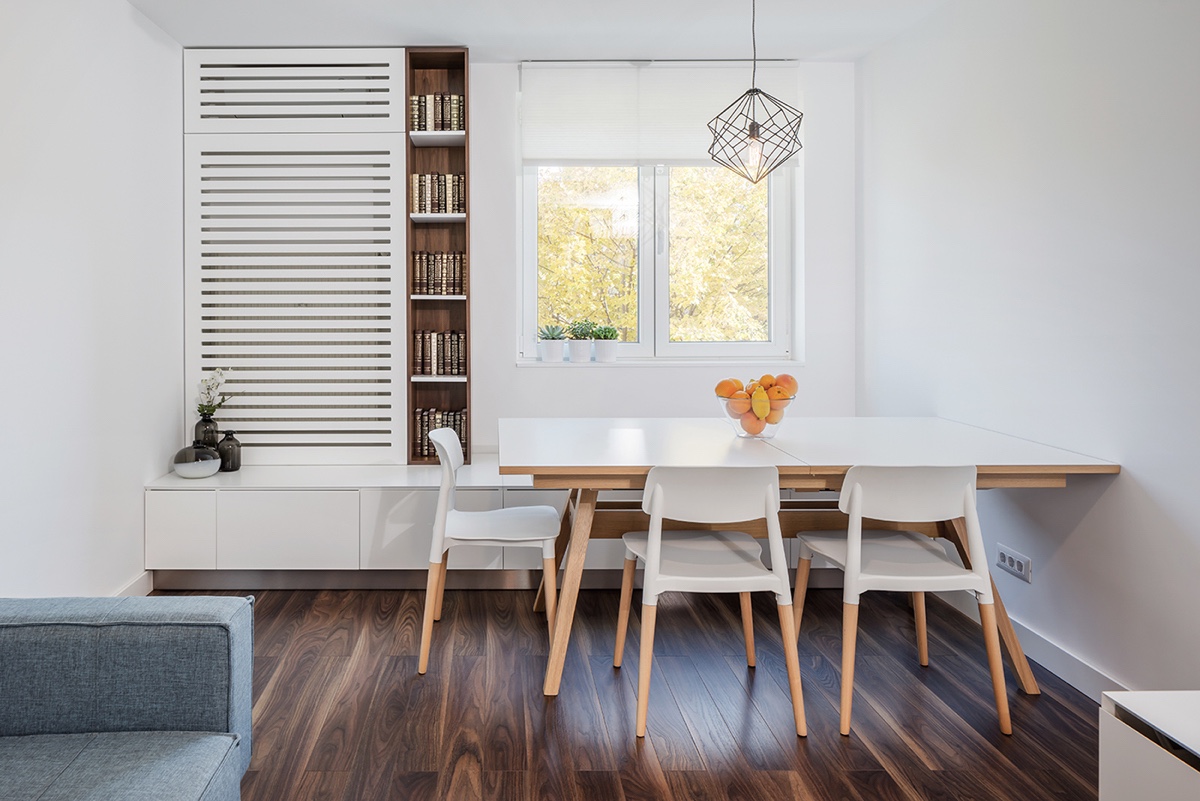 Minimalist Kitchen Design With Yellow and Gray Accent Decor
Next, for the dining room and kitchen, you can join it into one room. This design still uses minimalist decorating ideas inside. You could smart to choose a minimalist furniture that can complete your minimalist studio apartment design ideas. For that, this room you may apply with yellow and gray accent decor for the part of the kitchen. Then, for the kitchen, it is possible if you use a wooden tile design for the floor with dark brown color. Then, you also may put a big board to support the concept. Use a modern and trendy look inside.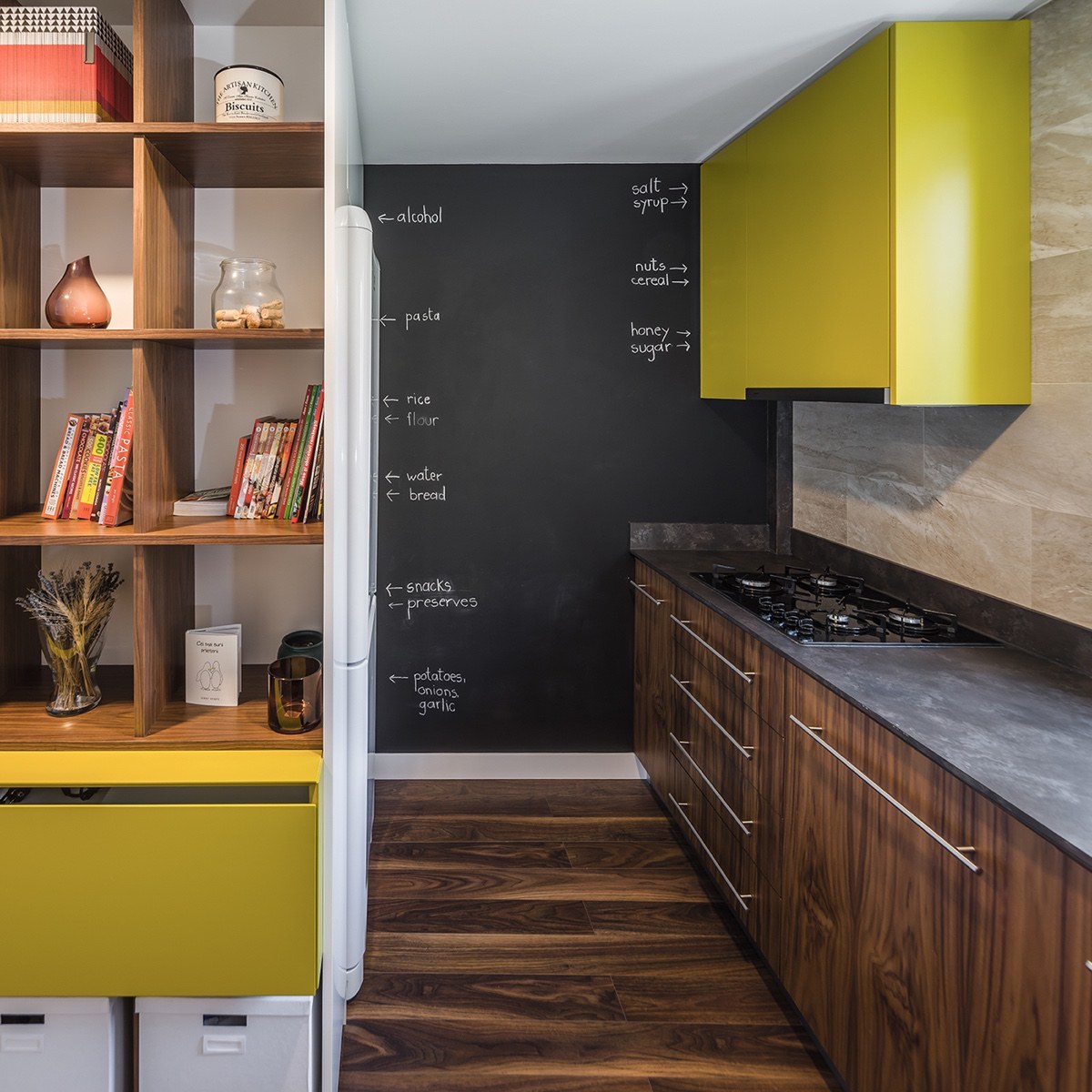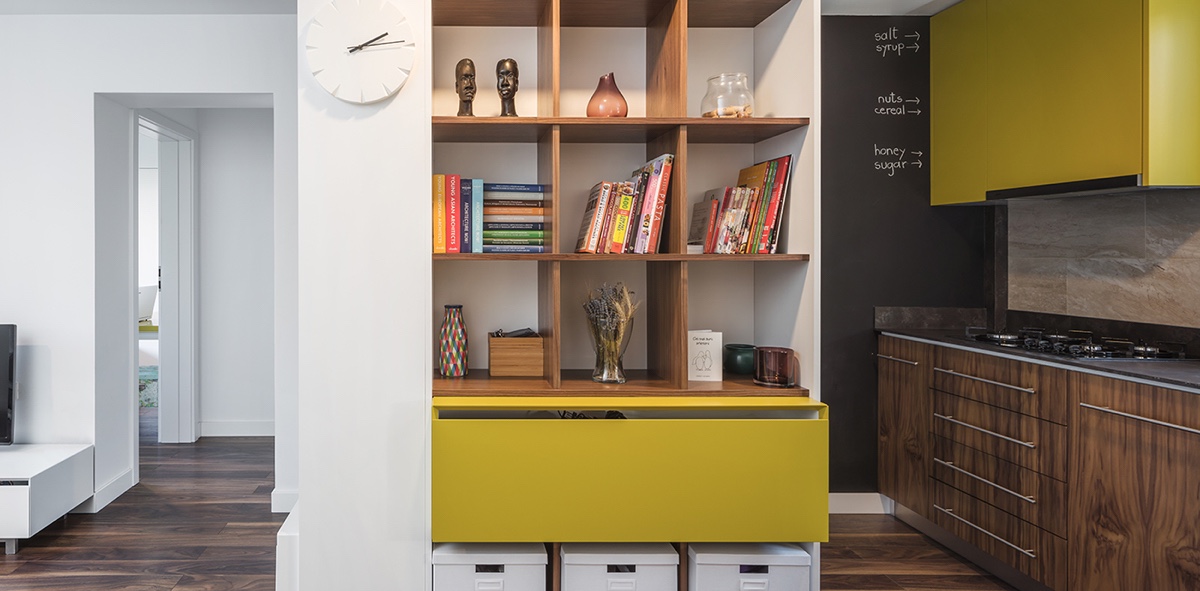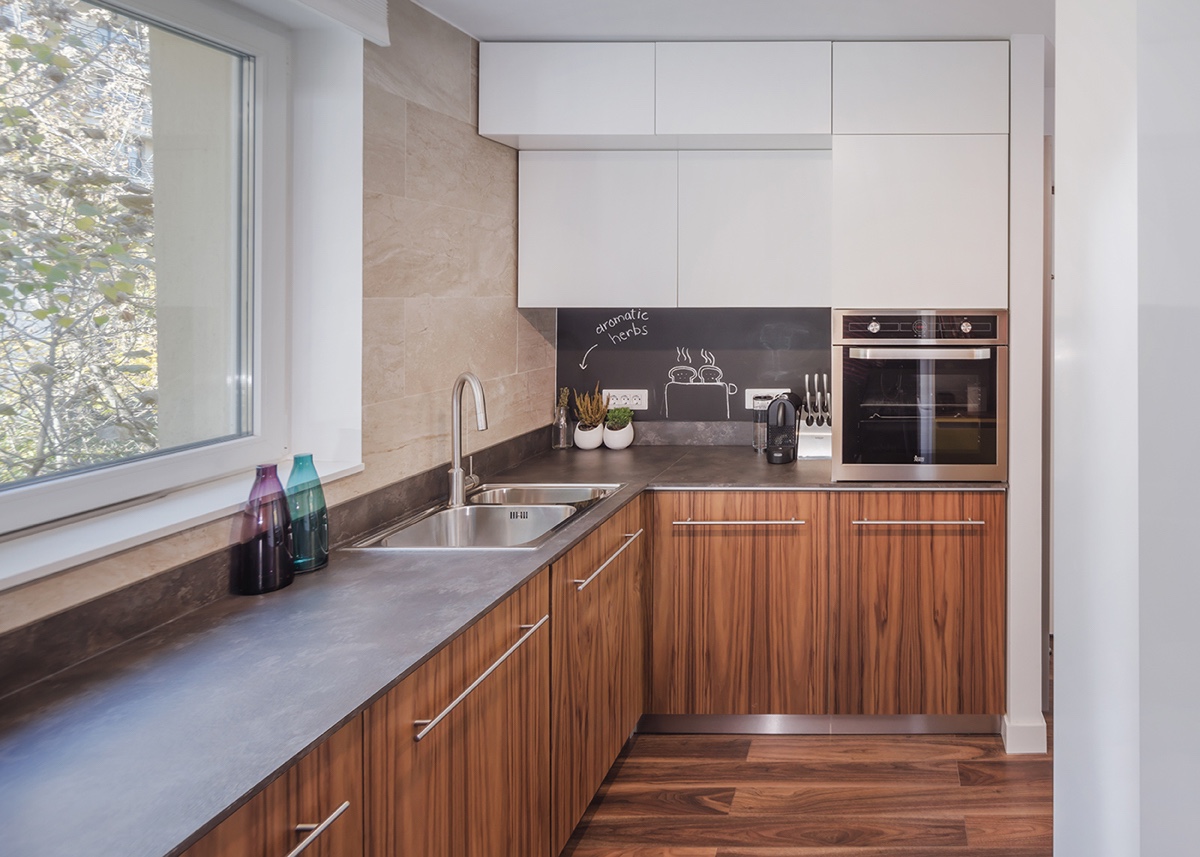 Minimalist Gray Bedroom Design Using a Wooden Accent Decor Inside
Last, for the bedroom, you may create a minimalist look inside the room because this minimalist studio apartment design has been designed for the young couple, so in this part, you may create a simple and minimalist concept design in it. Exposed a wooden accent to decor the wall of your studio apartment decorating ideas. Using a modern light which has the form like lanterns which showing a gorgeous impression inside. Using a gray color to decor your room. For the bathroom, you may choose a trendy pattern to as the wall feature design. You may adjust a workspace and office into one room. Adjust an appropriate decoration to complete your minimalist gray bedroom design. Besides that, adjust a modern a light and charming decor for this room.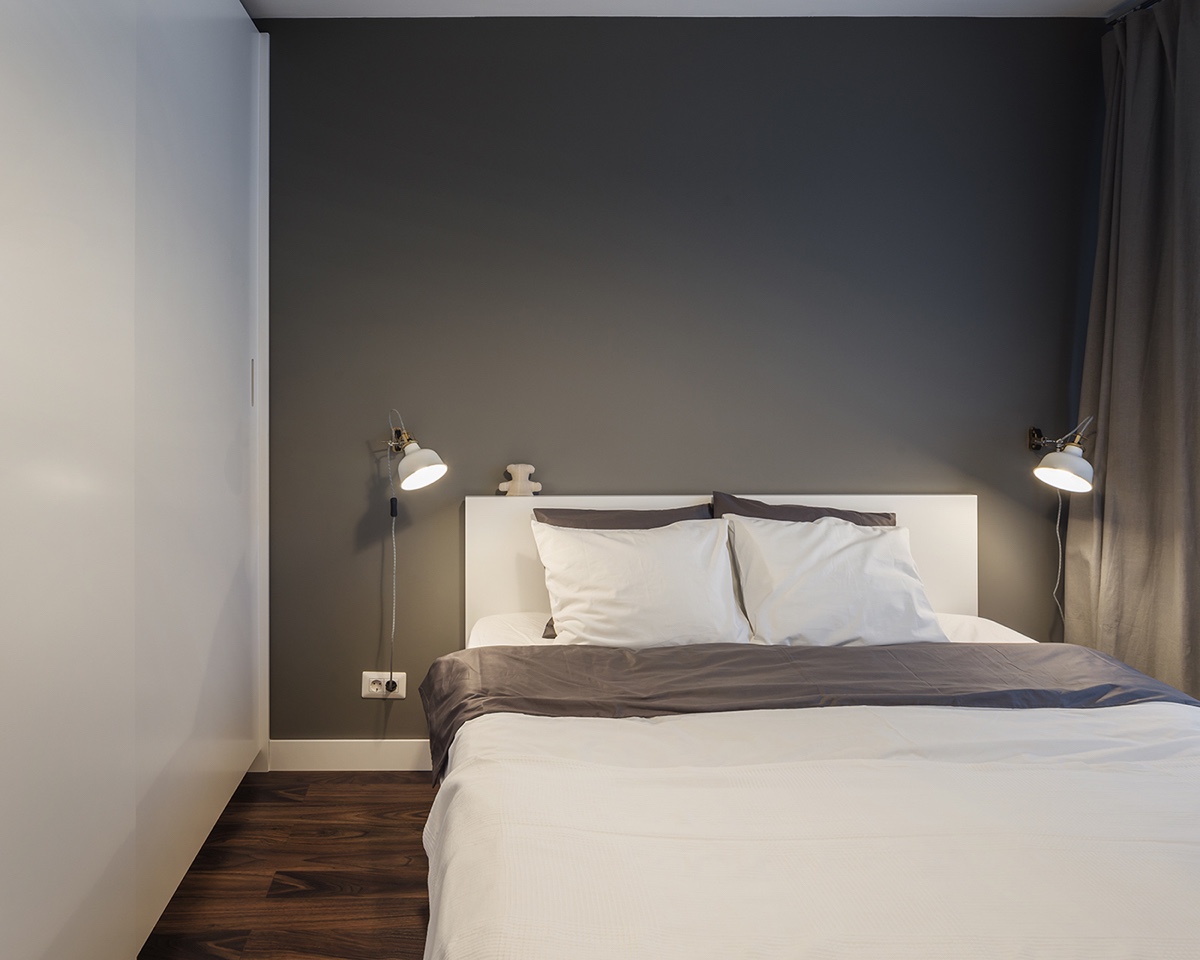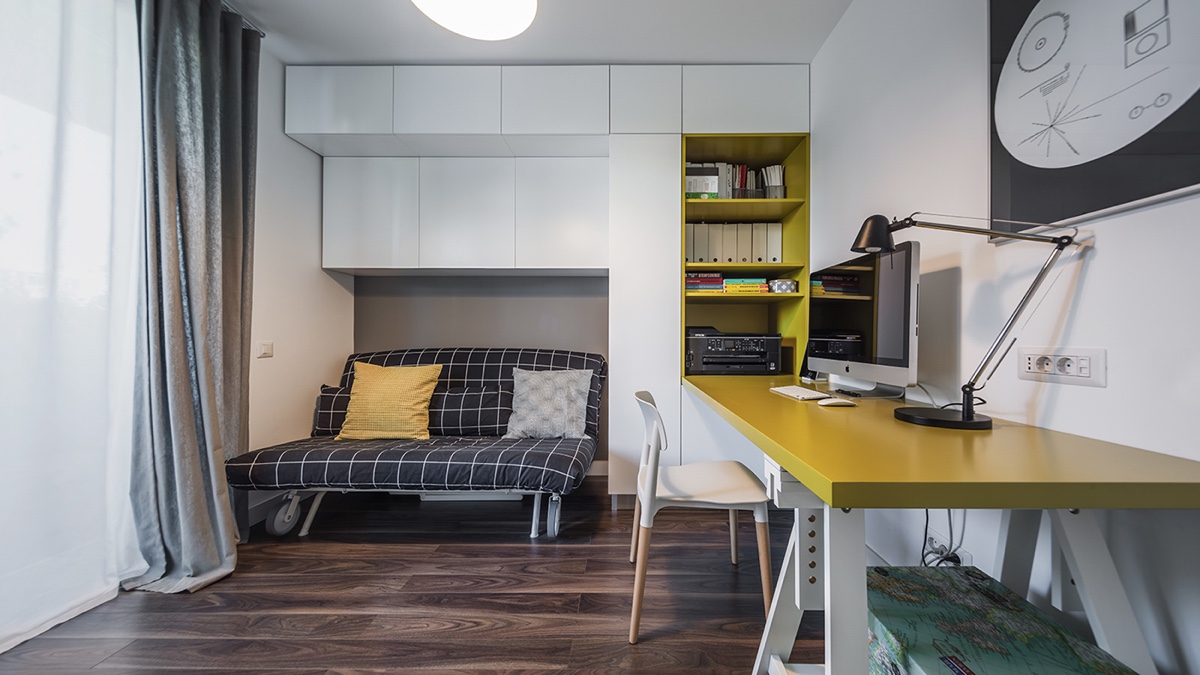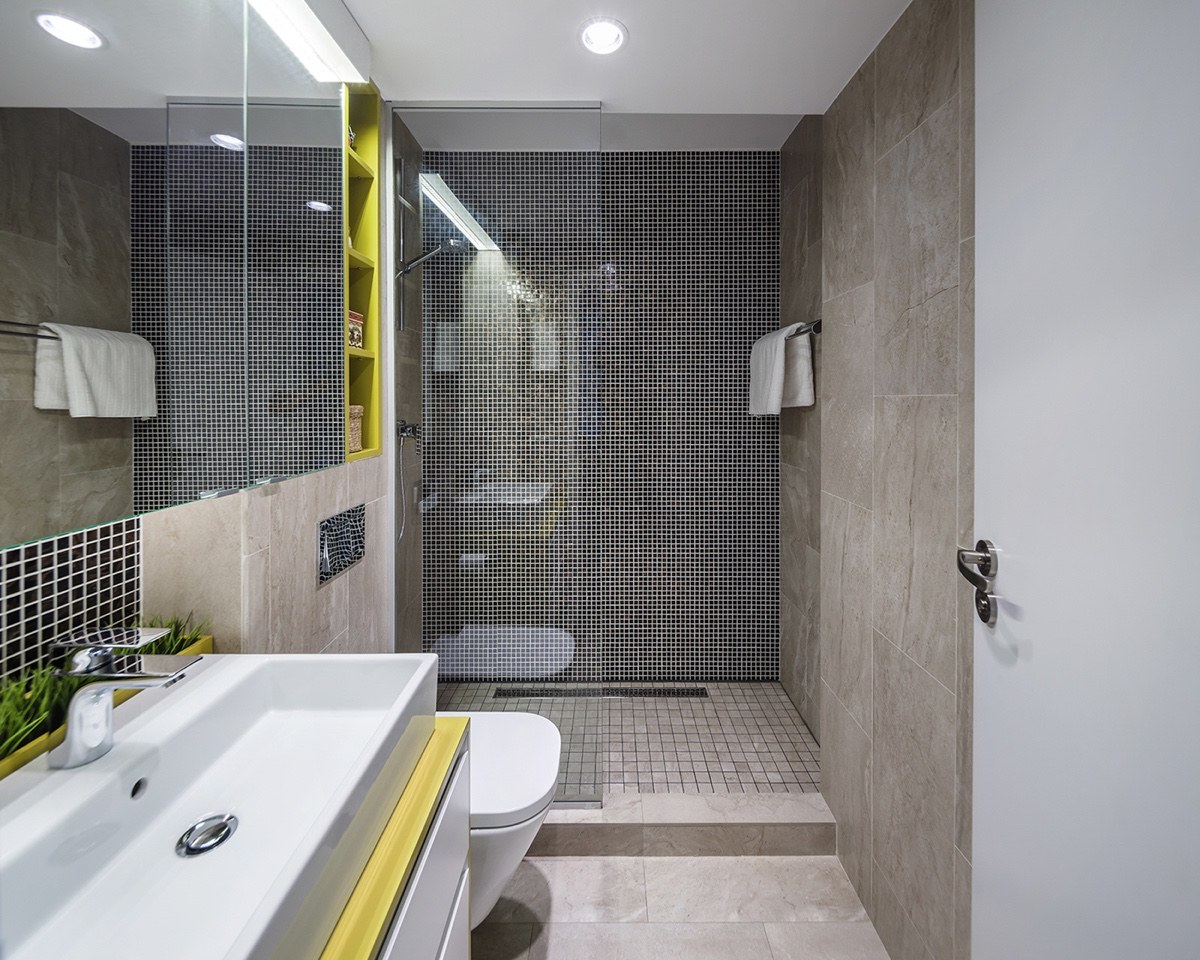 For you who like to find a simple and perfect decor, design especially for an apartment, you may try applying this studio apartment design ideas with a light and charming decor inside which looks so cool with a gray and wooden decor ideas in it. Good luck 🙂