Roohome.com – Would you want to apply a contemporary home design? Here, we have the best arrangement of home decor which applies a greenhouse interior concept design which looks so trendy and serenity. With this concept design, you may make your home become so perfect and awesome. This design has been arranged by a mirror, so you can enjoy the environment around. Are you curious? So, let's go scroll down your button and see how the designer created the ew concept of house decor with a gorgeous view around and inside. Let's go follow this contemporary home interior design there!
Modern Spacious Living Room Design Which Full of Serenity Impression
First space, you could design your living room. For you who have a spacious living room, you may set your living room with a trendy and modern design which very perfect to apply. In this concept design, the designer has been created a serenity impression that you can enjoy while you stay in the living room. Why? Because the designer was placement the furniture near the atmosphere outside. They used a mirror, so you can see view around your home. For that, you may apply a modern spacious living room design that combined a dark and soft color decor ideas in this modern home interior design.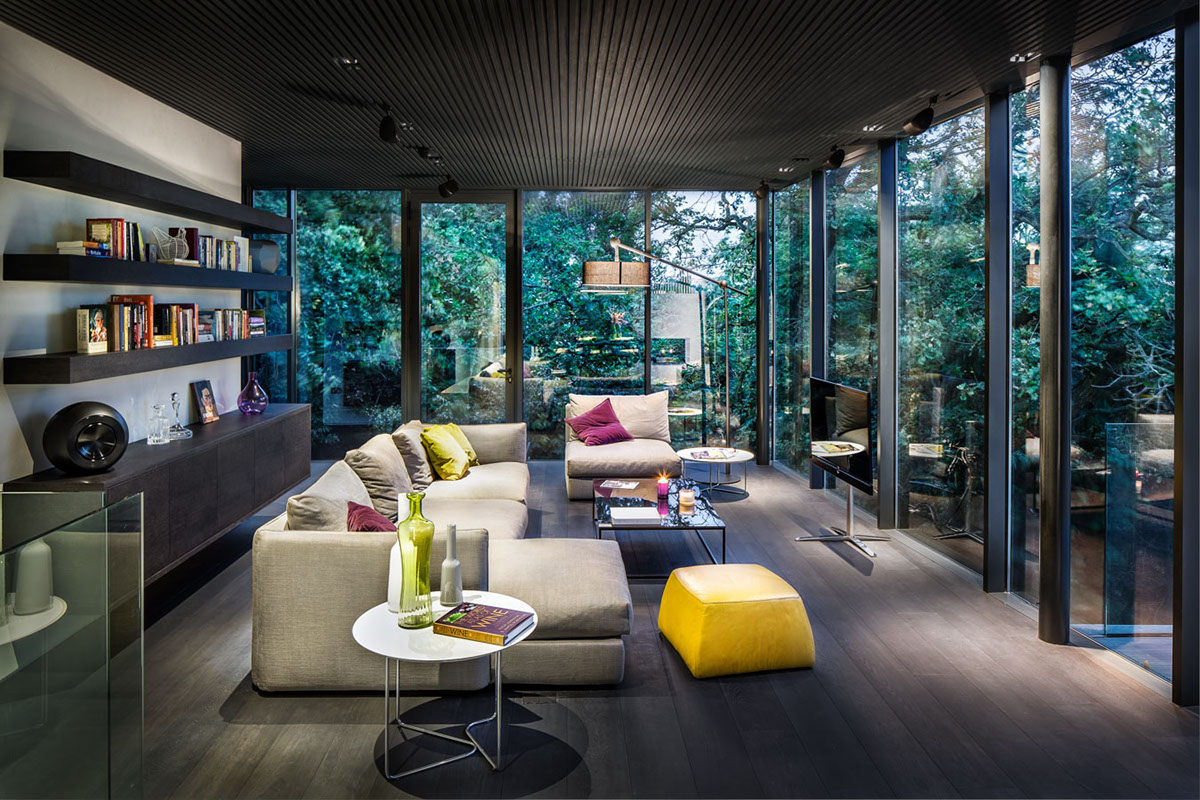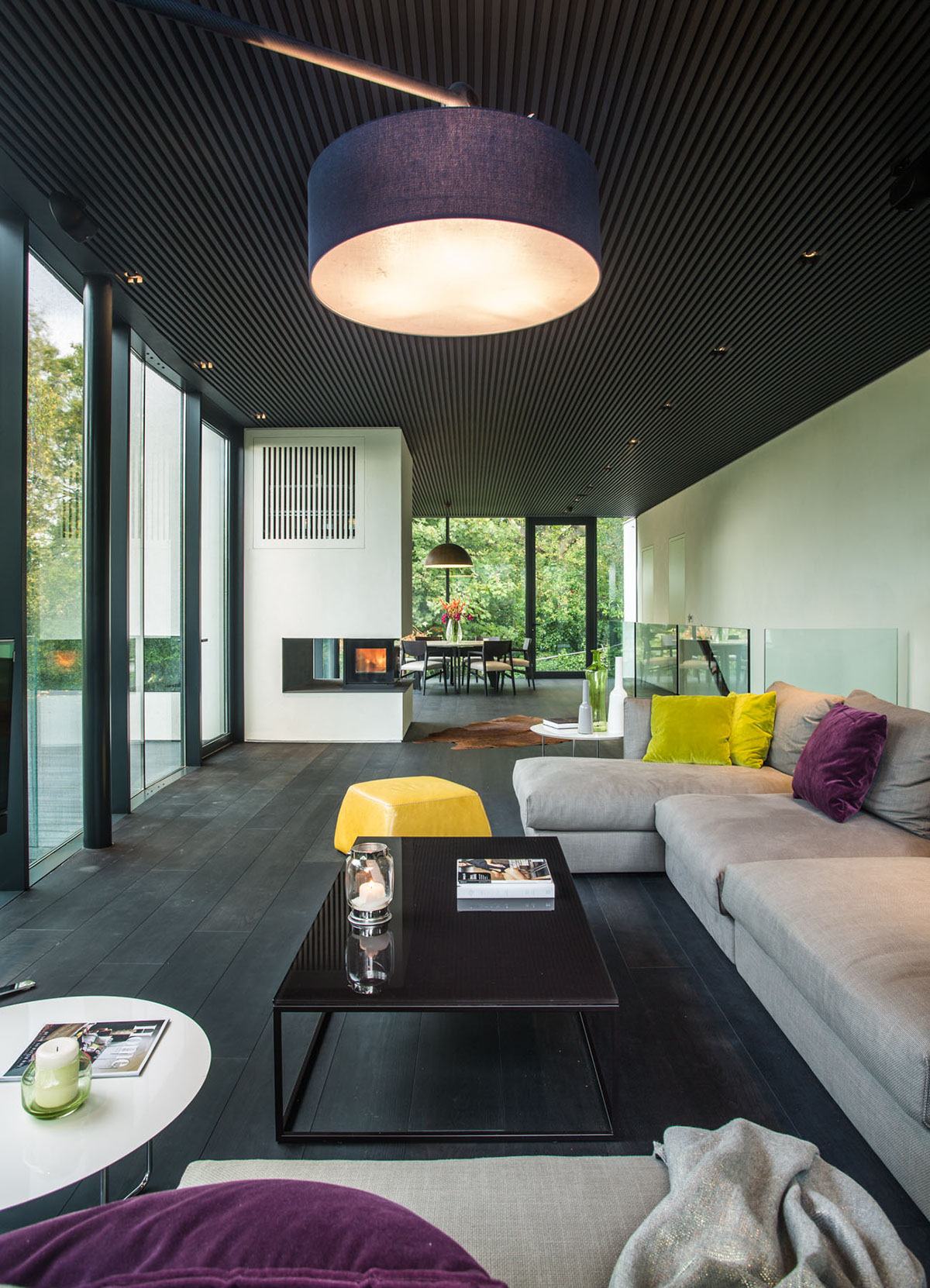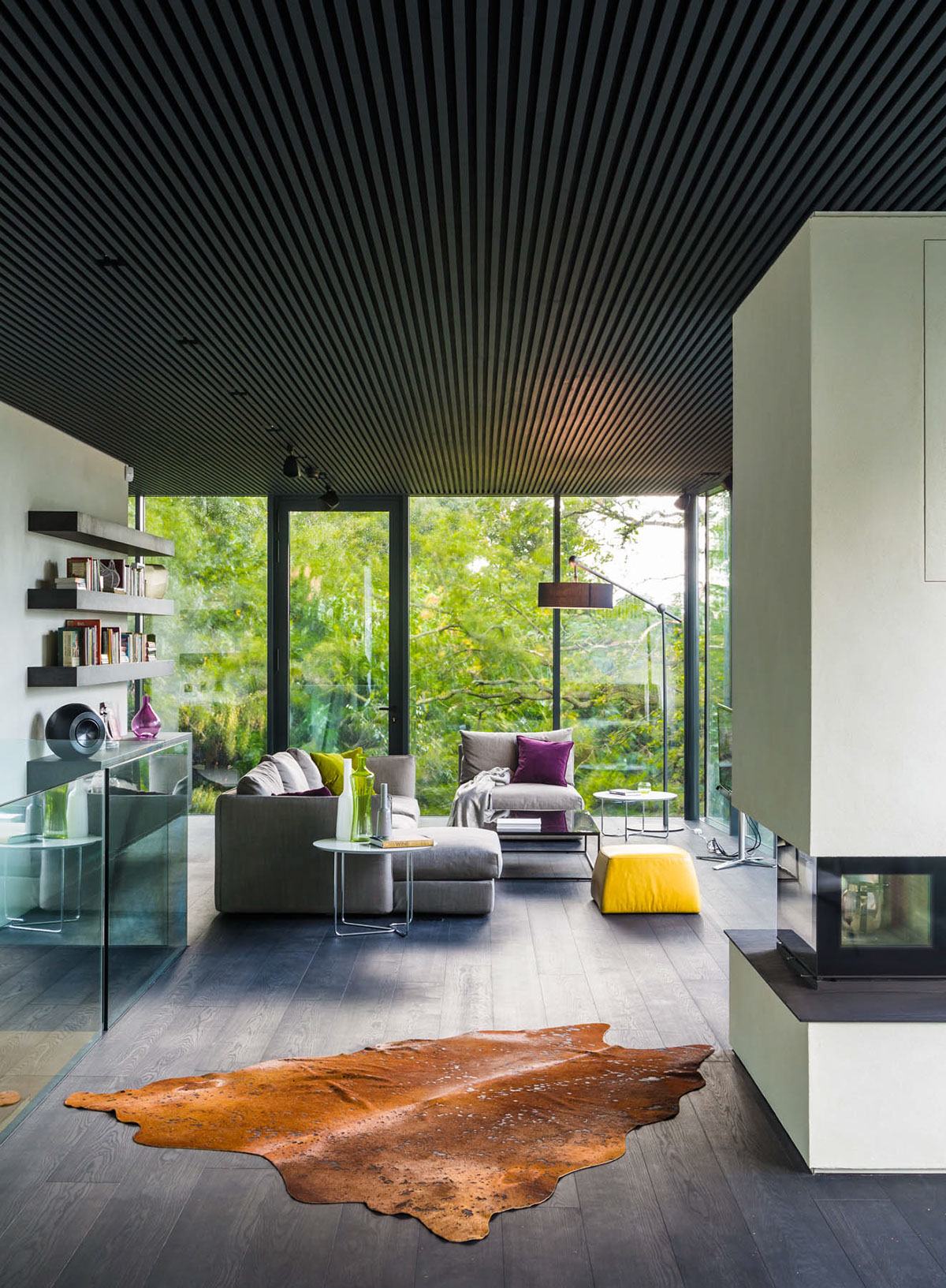 Contemporary Kitchen Set Design Which Combine a Wooden Accent
Next the kitchen room, you may arrange a kitchen set design with a contemporary design which looks so awesome and warmth that very suitable for all of a family to apply. This design has been renovated by a wooden accent decor. They also use a dark color concept to make your design more perfect. To make your contemporary home design, especially for the kitchen set design to make it looks perfect. A wooden accent material, you can set the wooden or the features of this contemporary kitchen set design.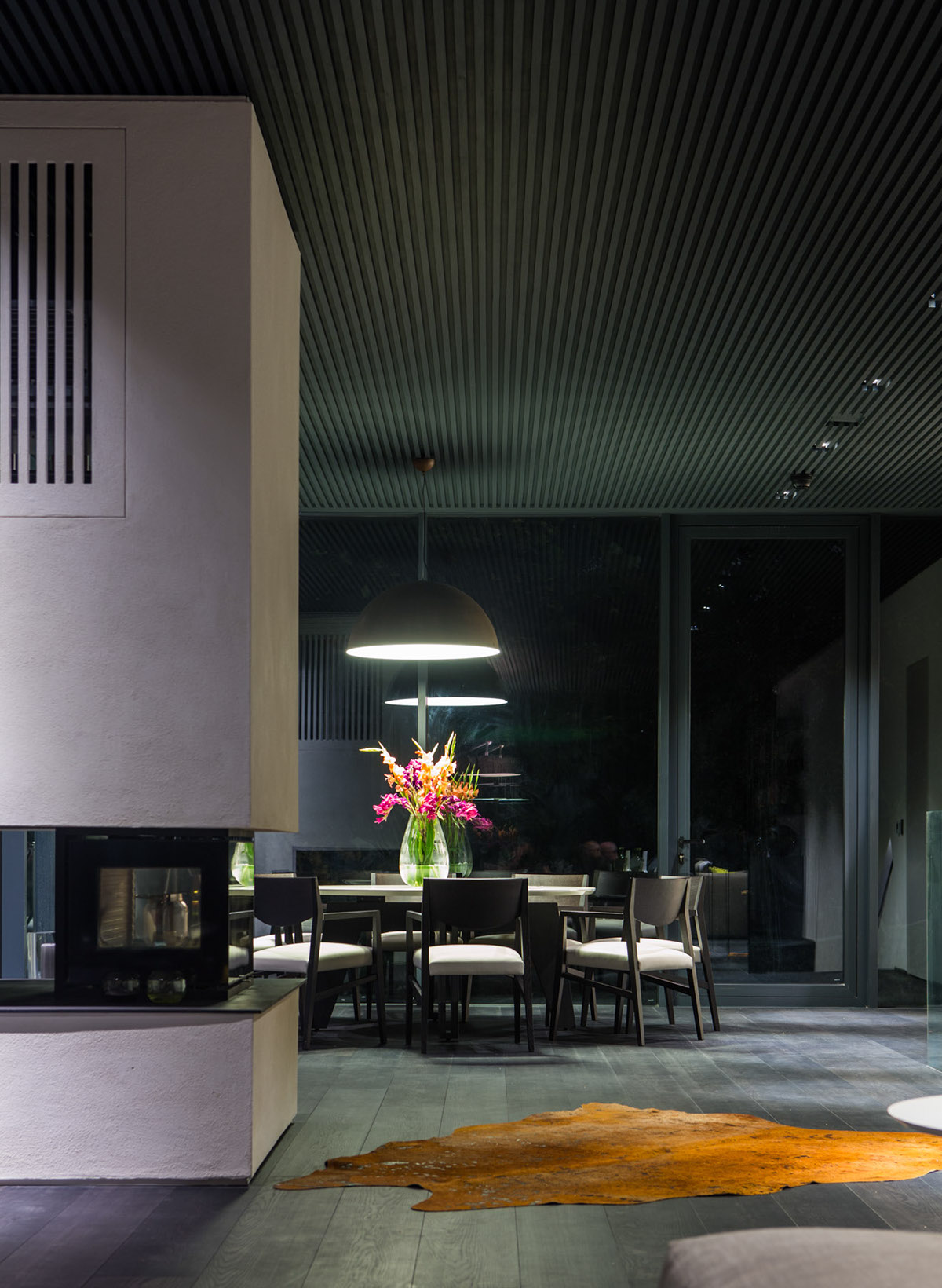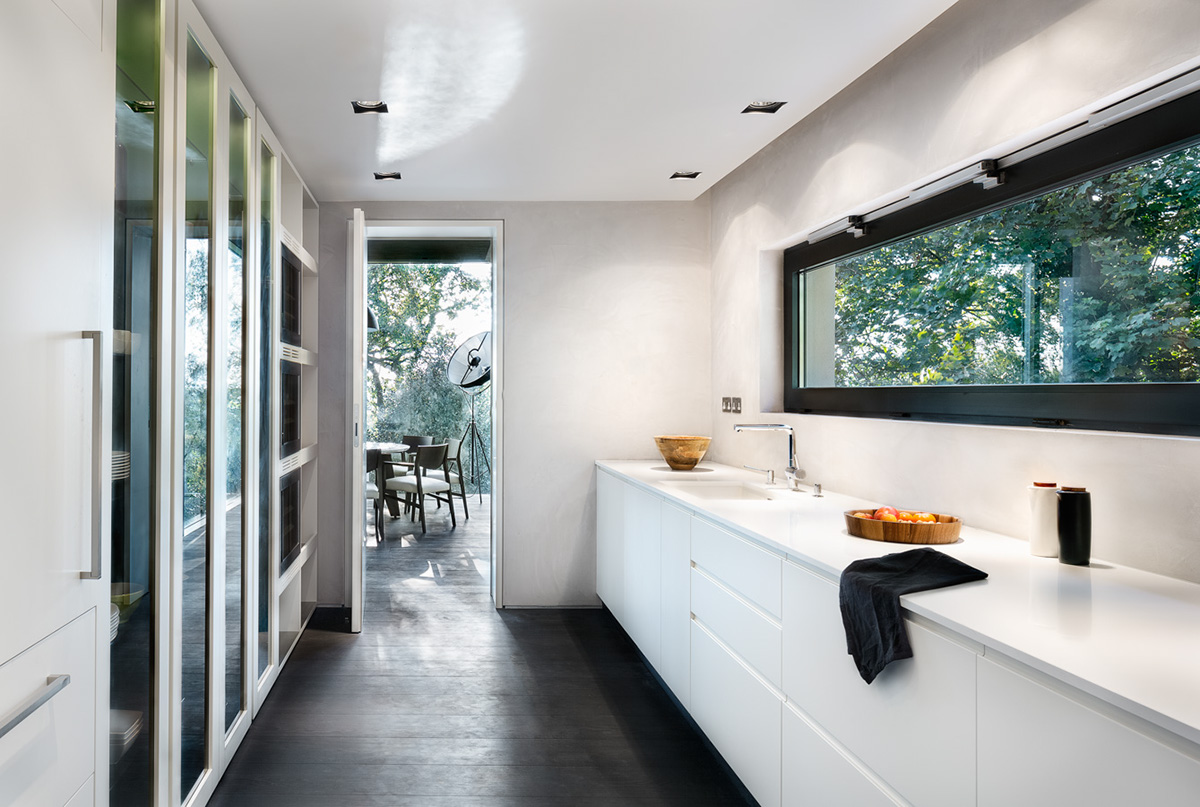 Trendy Bedroom Design Which Present a Natural Impression Around It
The last, you may set your bedroom with a trendy concept design. This design will present a natural impression around it. In bedroom design, for the wall, you may use a wall texture design which looks so modern and luxury. The designer using a gold color concept decor that very compatible to apply. You also may adjust an appropriate ornament in this contemporary home interior design which can bring out a serenity impression. You also may arrange a workspace with a minimalist concept design which makes this room looks perfect. Then, for the bathroom, you can set with a natural ornament. If you want to make the simple one, set the backsplash design which uses an artificial stone that can support your concept design.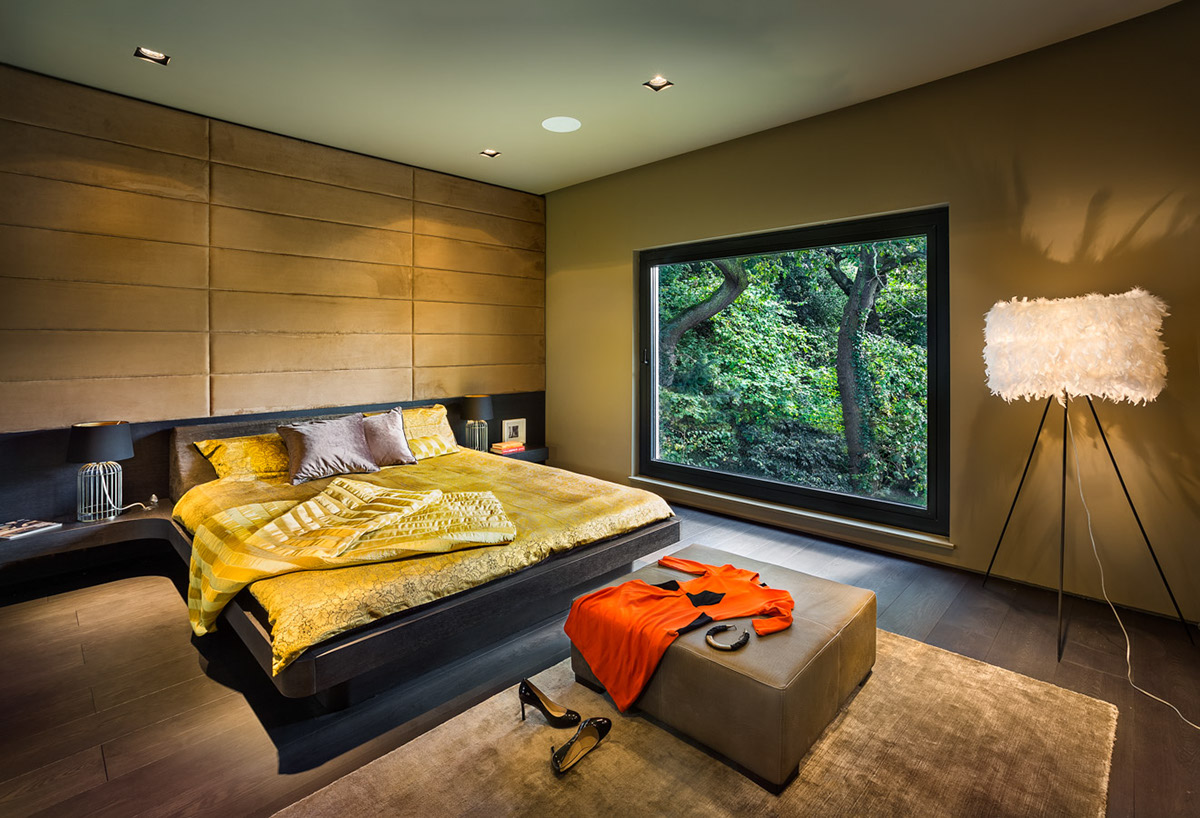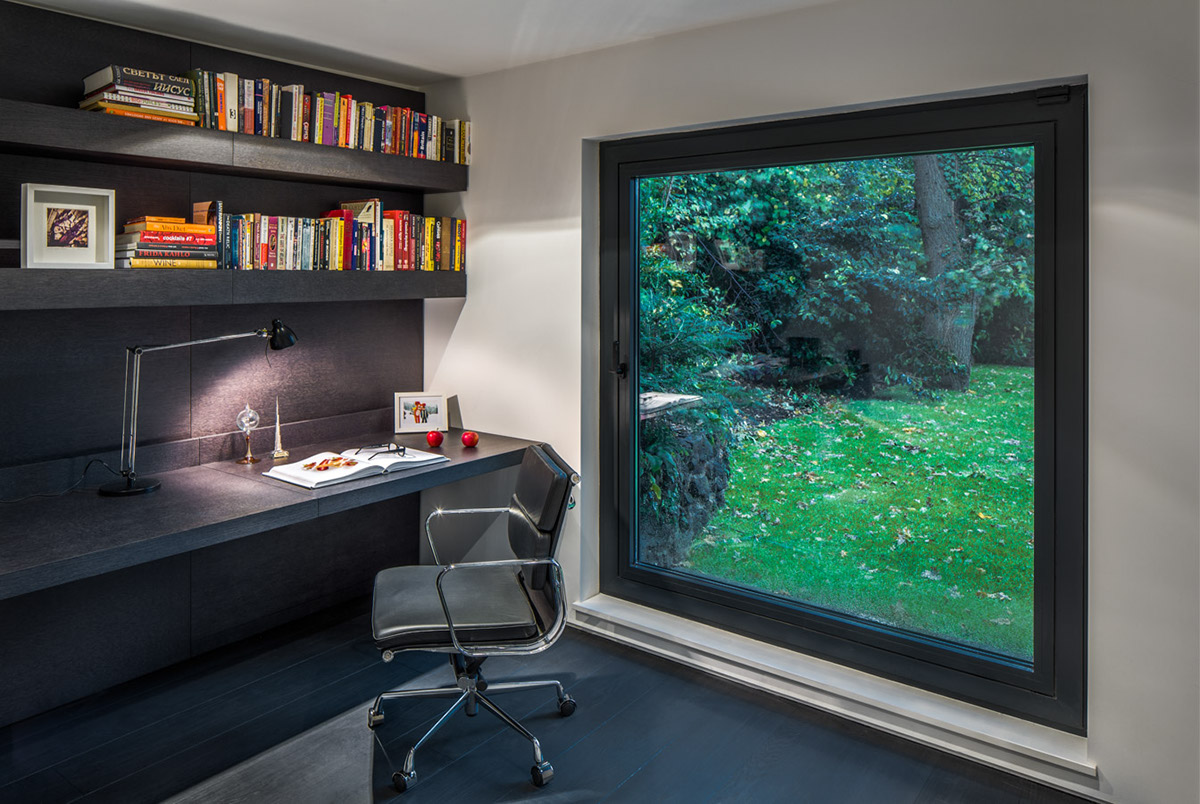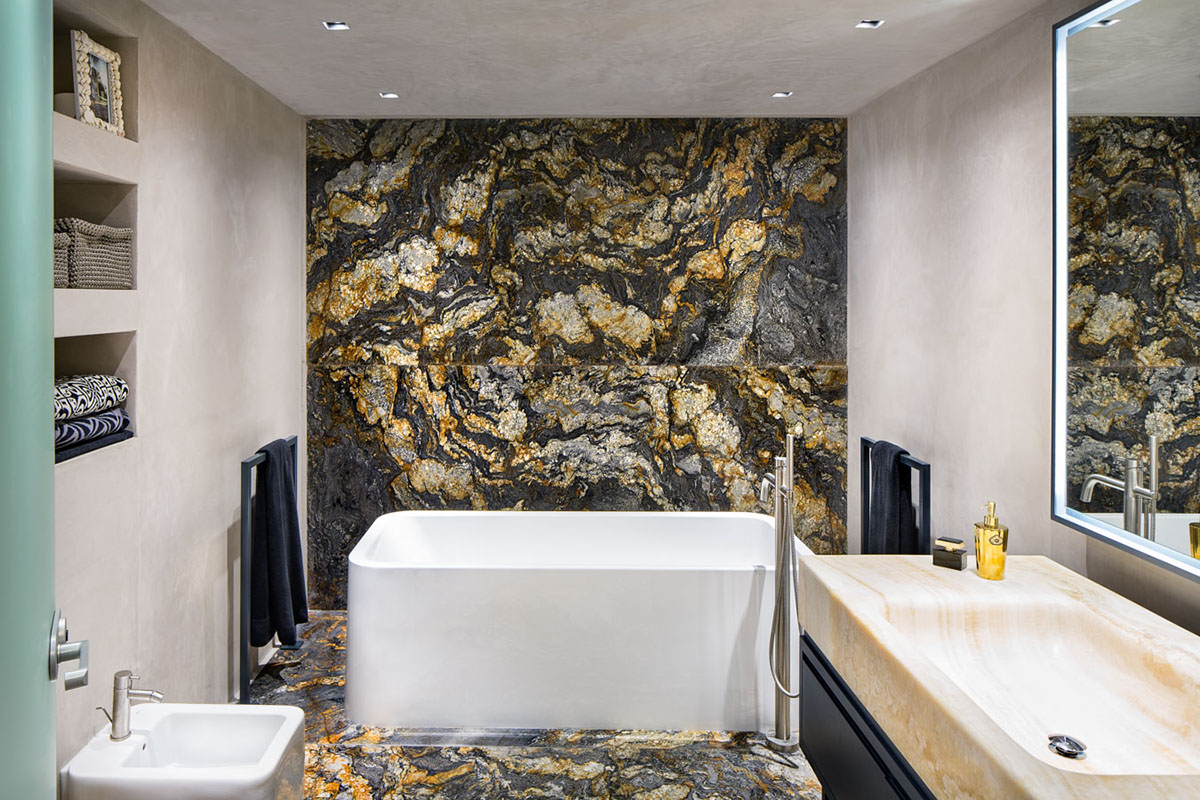 Do you interested in this contemporary home design? Hopefully, you will get a lot of new concept design to make your home looks trendy and bring out a serenity impression. Let's go follow and apply this immediately. Good luck 🙂