Roohome.com – Would you want to renovate your bedroom? Here we have 3 types of cool bedroom designs which apply with trendy decor by using slats for accent wall design. The designer arranged it with a creative idea that can make your bedroom looks beautiful. If you see below, there are some tips how to create an awesome and cool decor for change your room into a new design which looks so perfect. How is it? Let see and follow how the designer arranged the cool bedroom interior design ideas here! Maybe you will get a lot of inspiration for it!
Contemporary Bedroom Design With a Beautiful and Soft Color Decor Ideas
Firstly, you should know your bedroom has a limited space or spacious space because this will make you easier to renovate your bedroom. Suited your design with the types of your bedroom. Then, you may choose the suitable design for arranging your room. Here, the designer uses a beautiful and soft color decor ideas which can make this room looks perfect and awesome. Applying with a slats and wooden also very compatible to adjust in this contemporary bedroom design. You may it for your accent walls or flooring material. Then, to support your design, better you use a modern lighting which can make this cool bedroom interior design ideas getting perfect.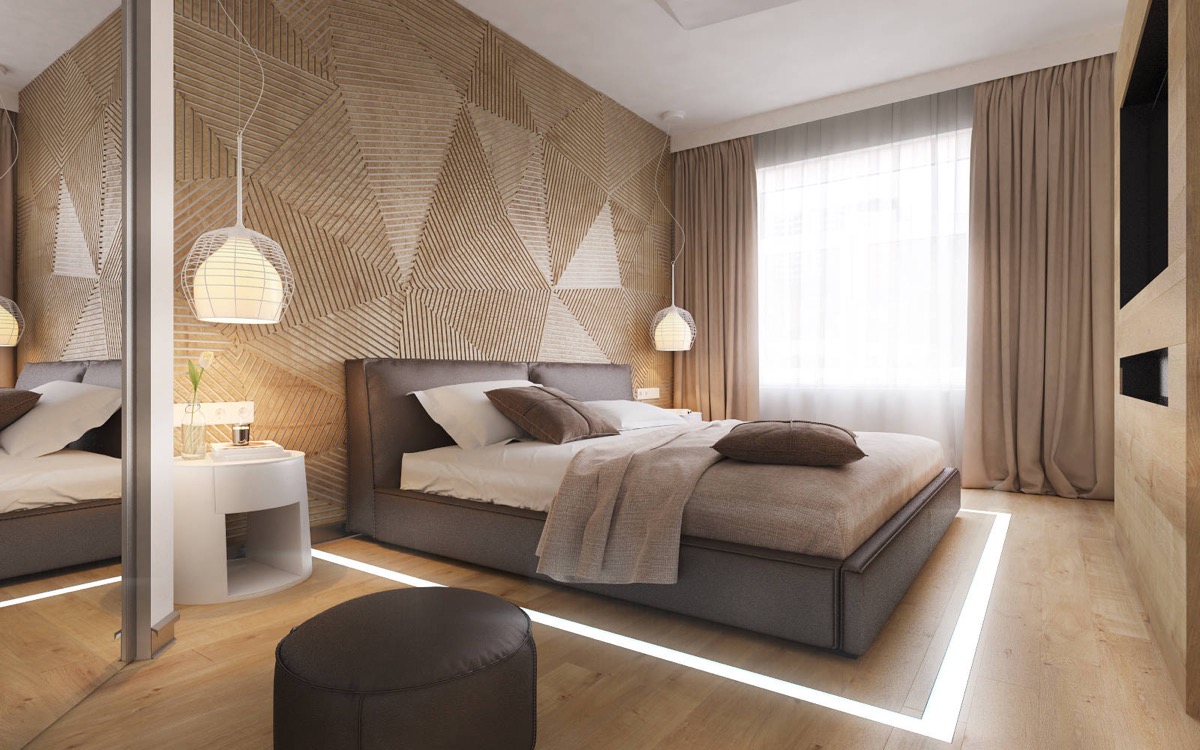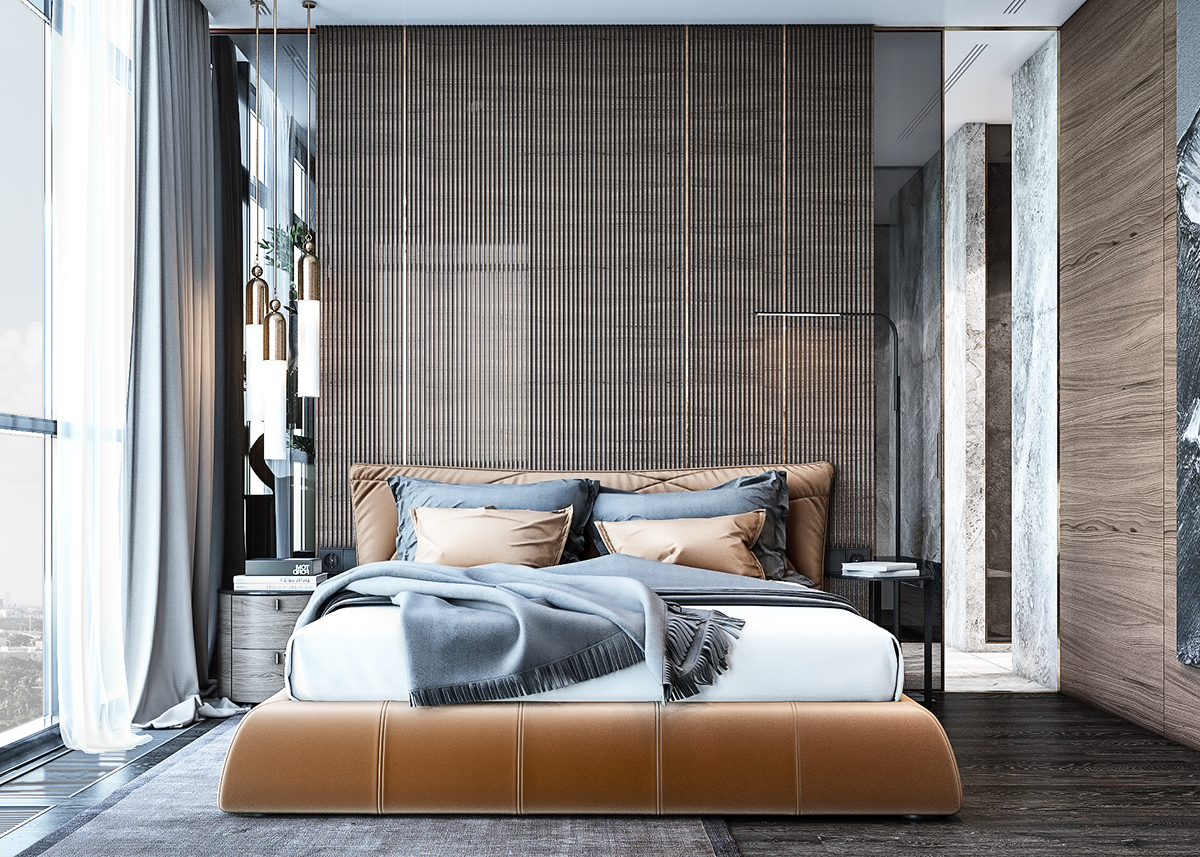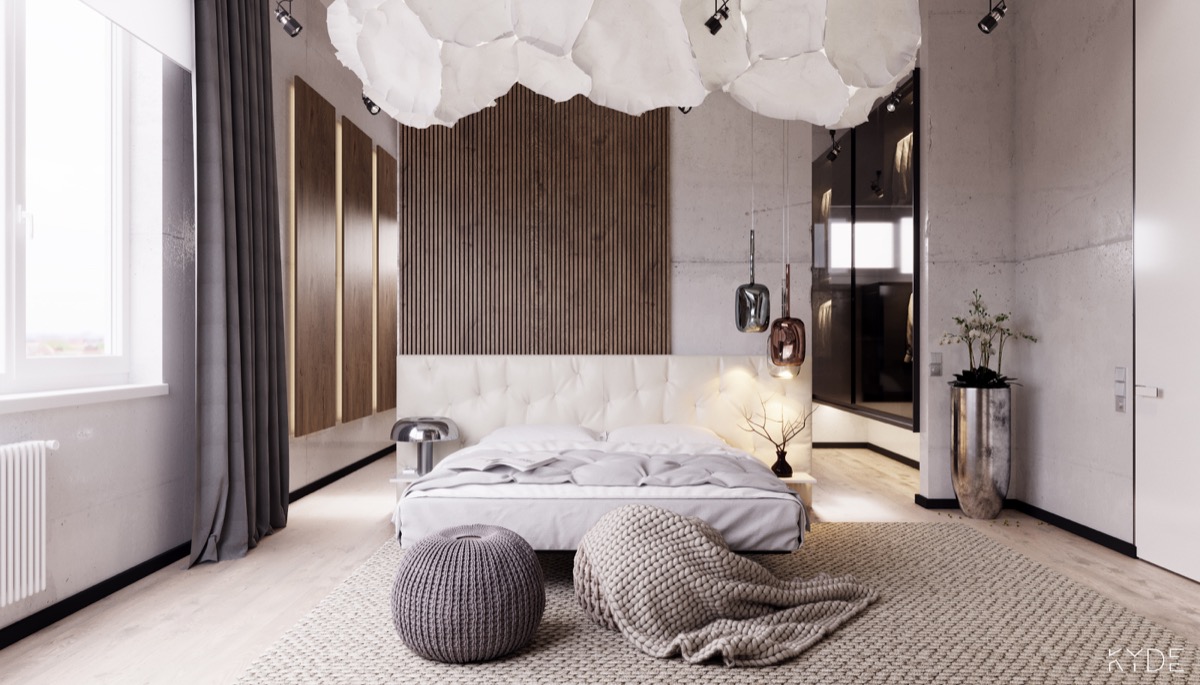 Trendy Bedroom Design Applied With a Cool Decor By Using Slats
The next one, if you want to bring out trendy looks to your design, here the designer offer you a perfect and beautiful decor which very suitable to apply in. Using slats are also become a great idea to renovate this room. This slats may you use as the decoration for the wall. Then, for the floor, you may set with a wooden material which very harmonious to your design. Applying a soft color like a pastel or white color to paint for a whole of the room. If you want, you also may combine it with bright color but still show a warmth impression. After that, adjust an appropriate ornament to your cool bedroom designs as the complement of this cool bedroom designs as the complement decoration inside.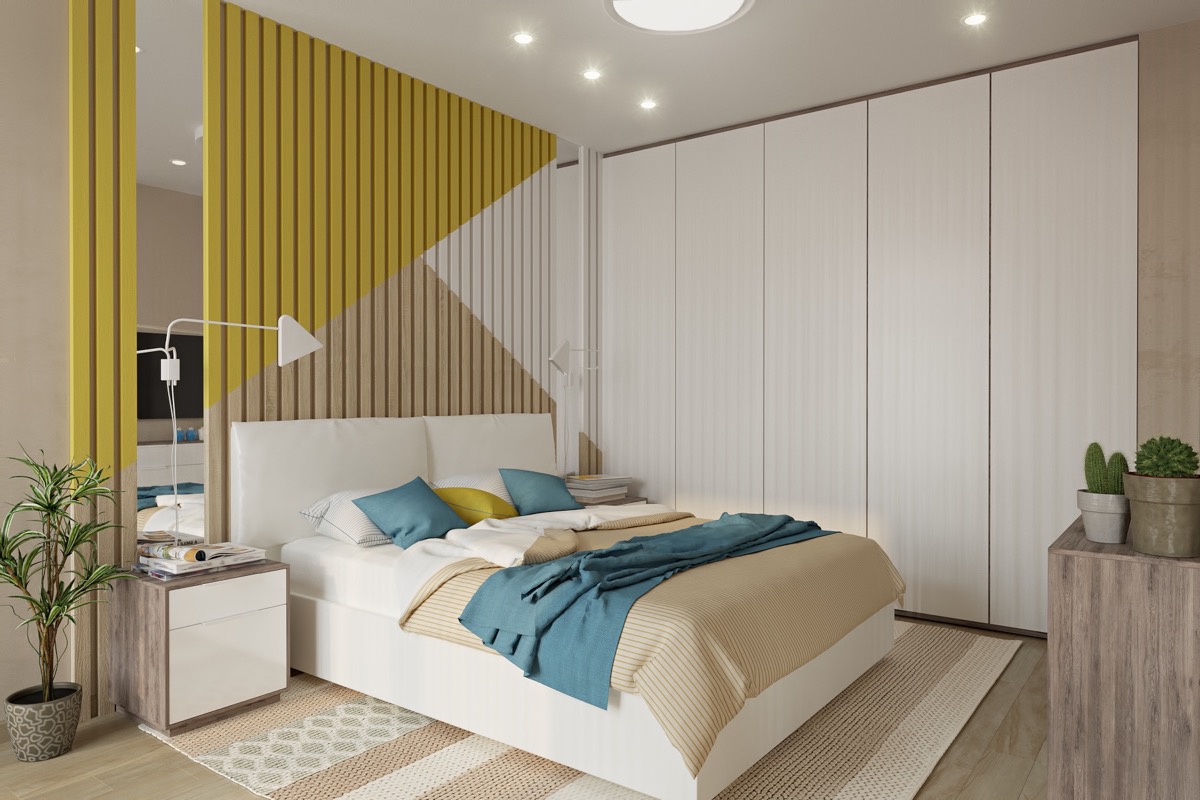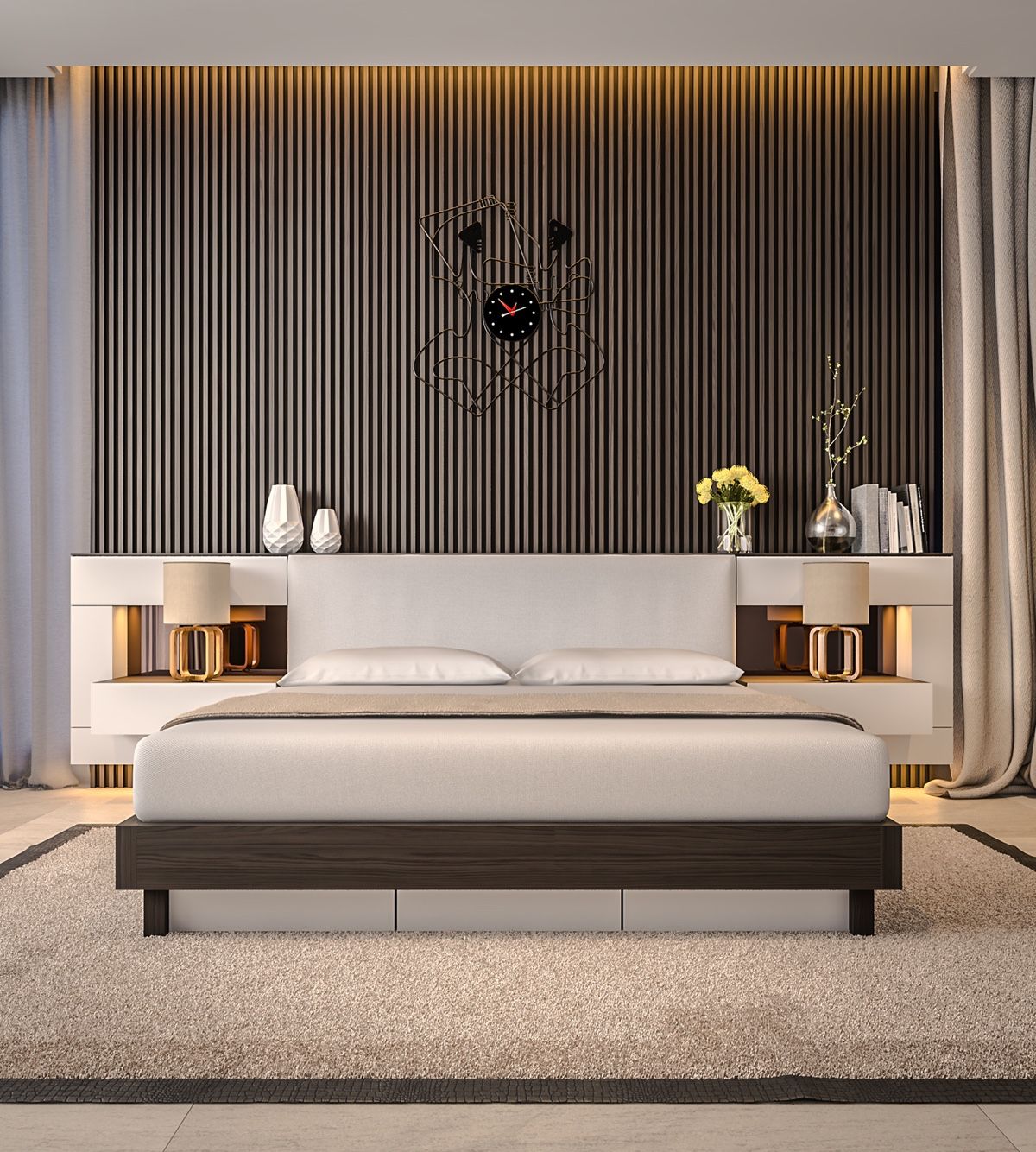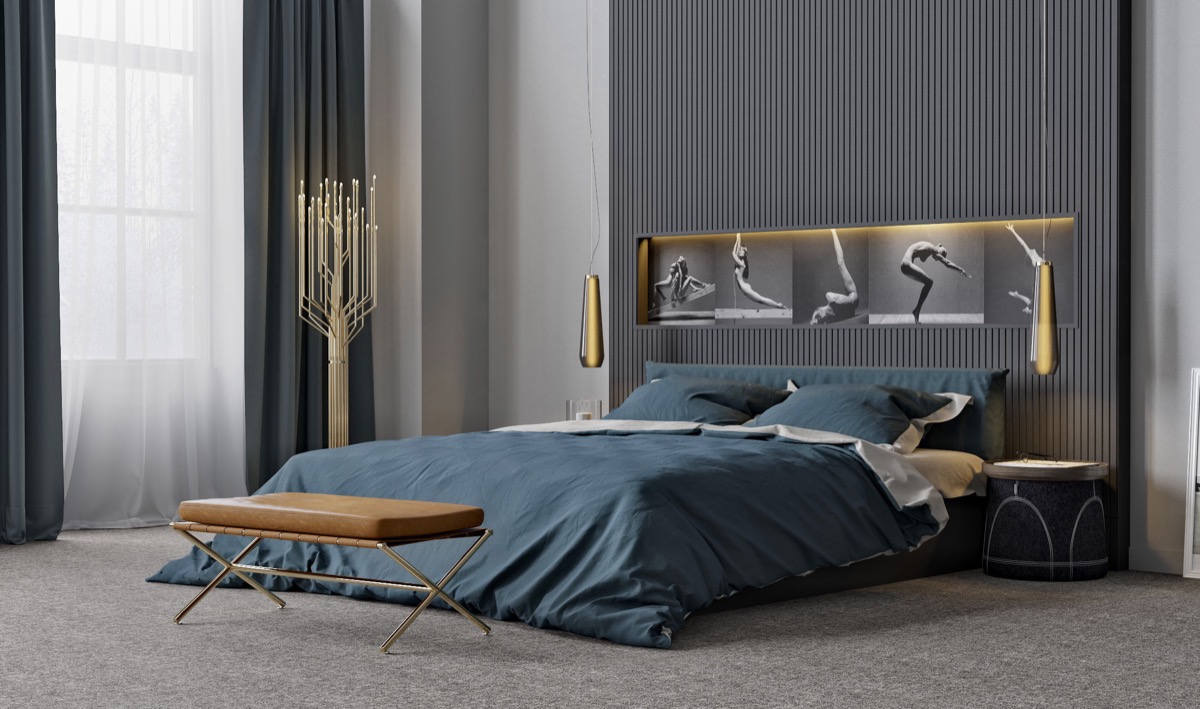 Minimalist Bedroom Design Arranged With a Simple Decoration
The last one, if you want to bring a simple and minimalist impression to your room. The designer has been created it for you. Decor your room with slats material like other designs above is also very suitable. Use the wooden accent for the wall accent design. Make it looks perfect with a compatible color that you can add inside. Applying a soft color but still can present a colorful and cheerful impression in it is also a great idea. For the bad, better you use a simply shaped model to support your cool bedroom interior designs. Adjust an appropriate ornament if it is needed. Do not use full of decoration to decrease a crowded impression inside.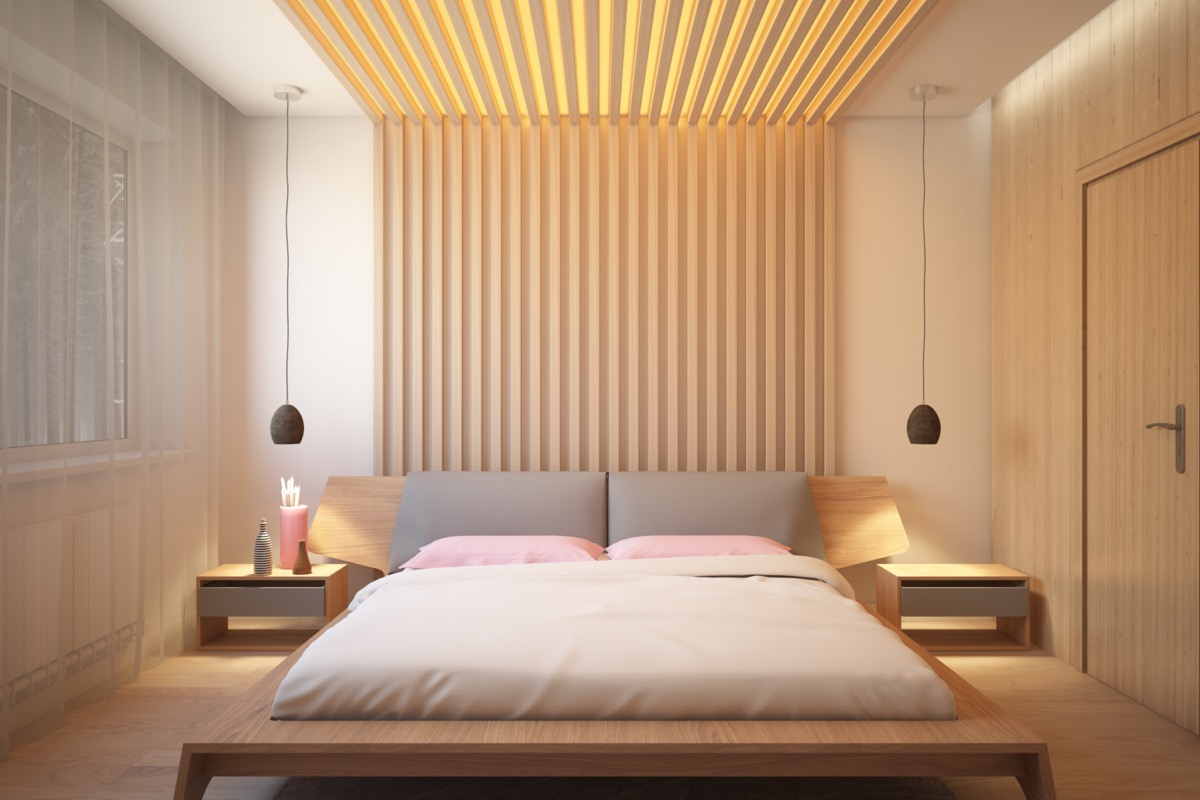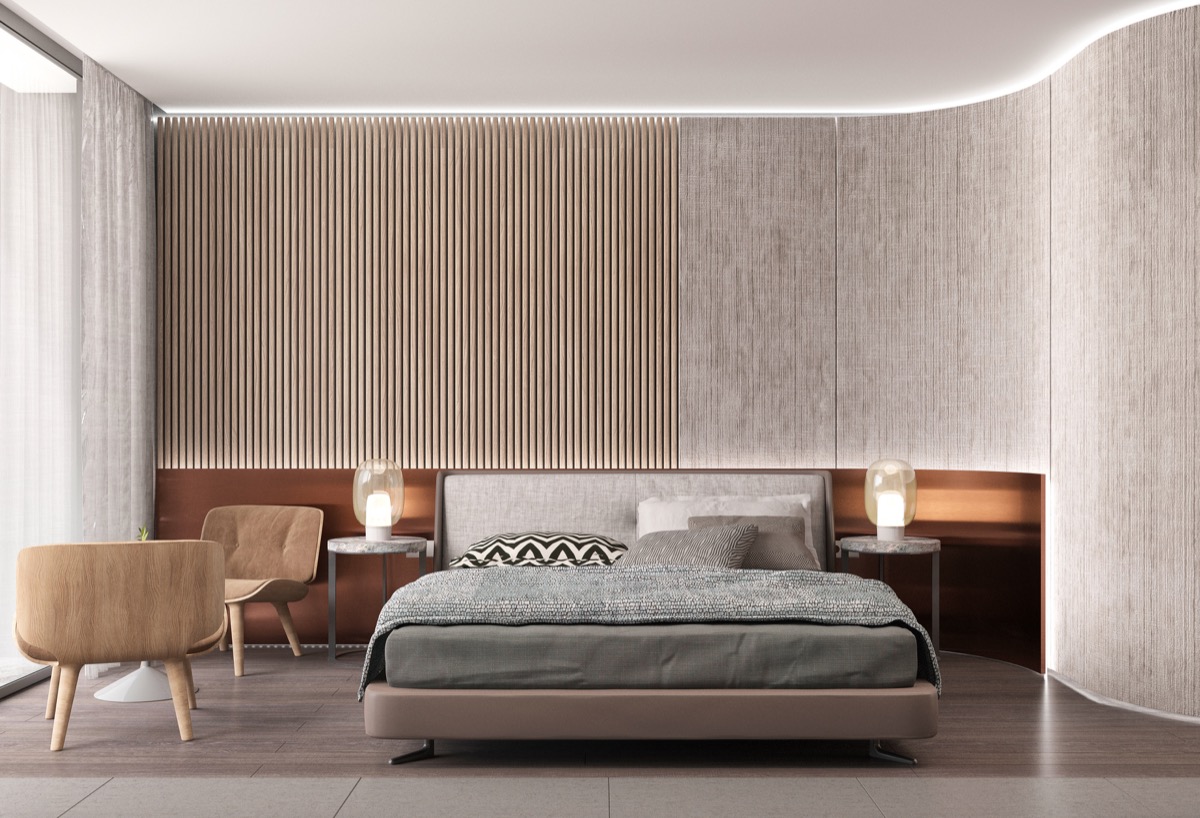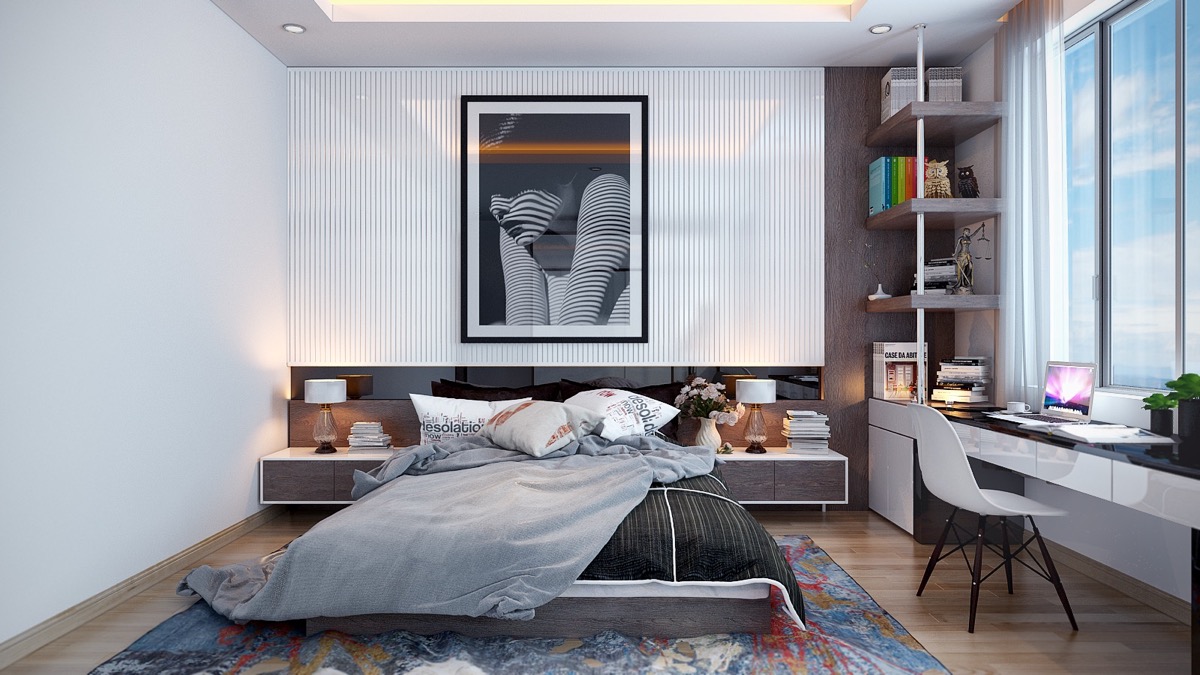 What do you think about those three of cool bedroom designs above? Are those designs look perfect, right? Immediately, see and follow how to renovate your room with a variety of those bedrooms above. Good luck!