Roohome.com – A good design dining room or dining area can set a certain color tone around the area. If you want a neutral color to be applied in your dining, black and white color is the right choice that everyone uses for their design. Therefore, here many designers offer you black and white dining room designs to complete your home. When inviting guests for dinner even when simply enjoying a meal with the family, surely you need a comfortable place. Then, this monochrome dining room ideas which complete with the feature inside is great to help you strike the right note. Get ready to see the designs below!
Scandinavian Style for Black and White Dining Room Decor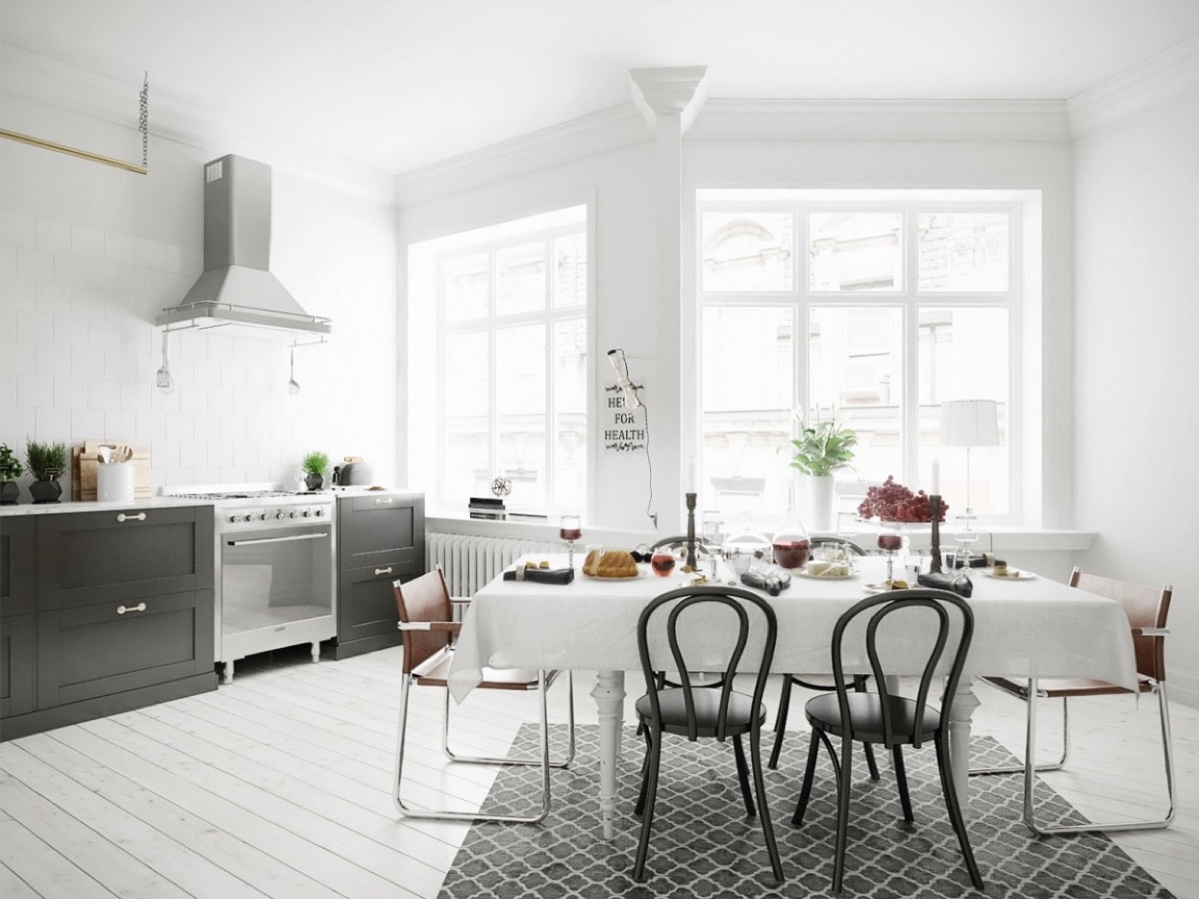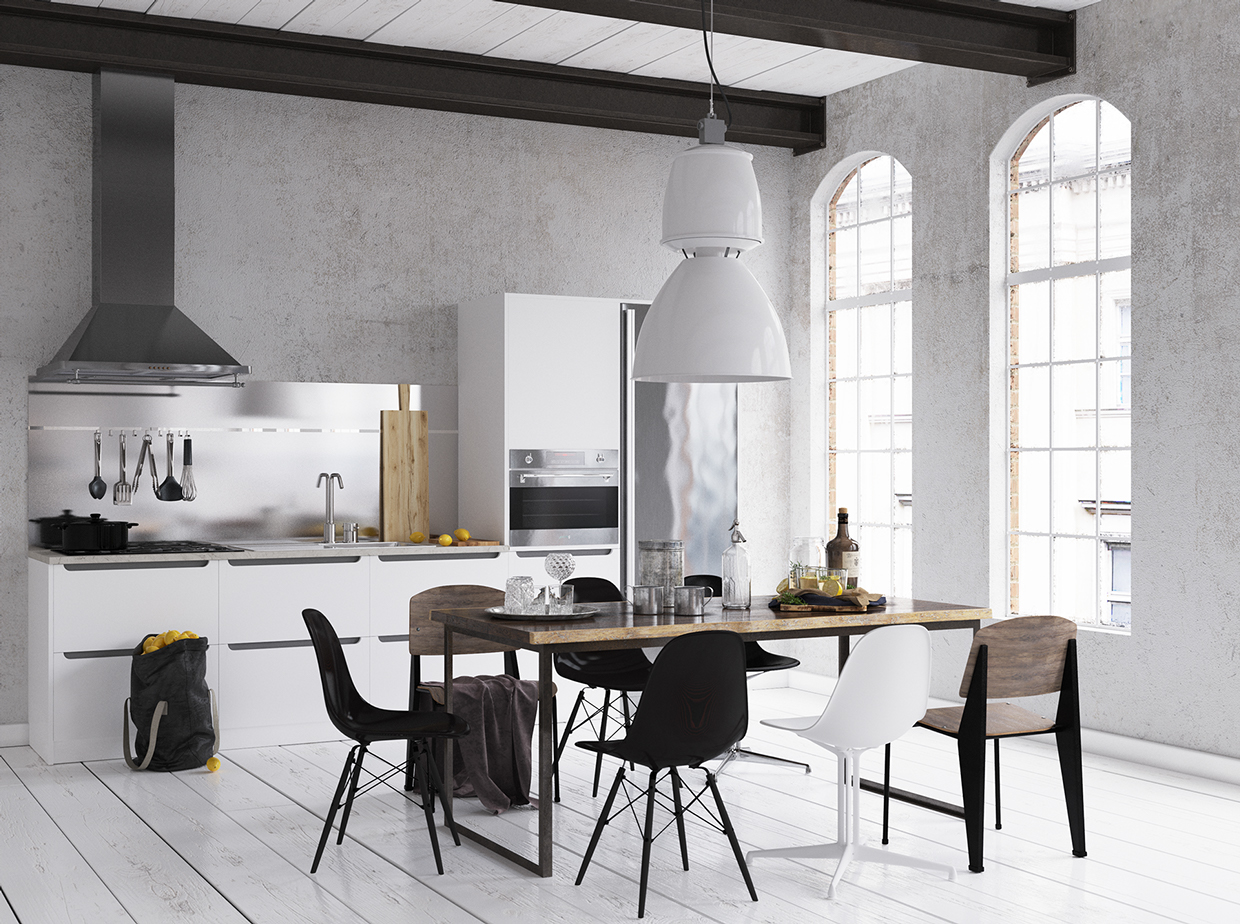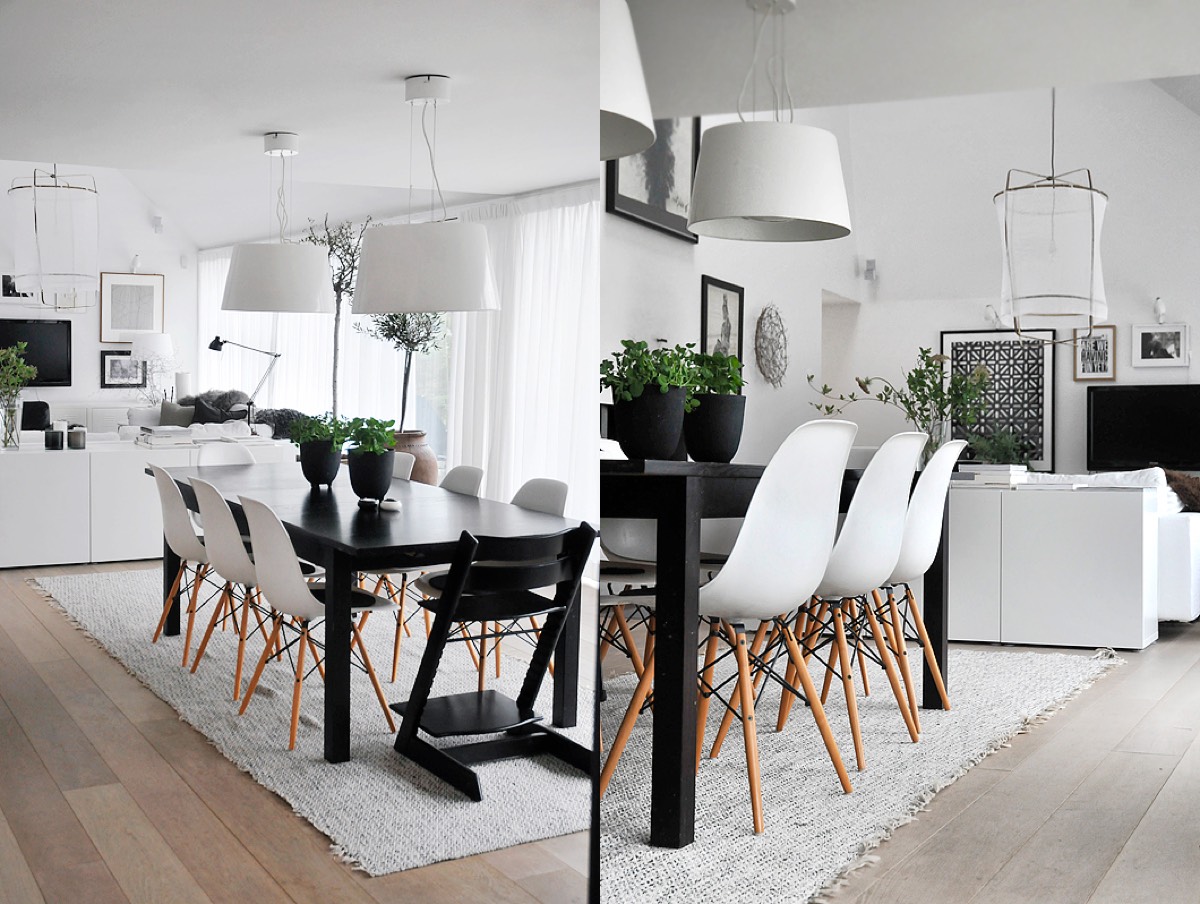 Certainly, most of you are not amazed at Scandinavian style design, right? This European concept design has been applied by several people for their part of a home. Then, there are some designers choosing this style to design their dining room. Still, carry on a monochrome color scheme as the main concept, this is very compatible and perfect if we combine with Scandinavian ideas for the dining room. Take a look those designs above, Scandinavian style can make a monochrome design look light, bright and open. The chairs and tables set that using inside can support the monochrome dining room ideas. A beautiful and unique pendant lights also adding an aesthetic value surrounds.
Monochrome Dining Room Concept Completed with Contemporary Feature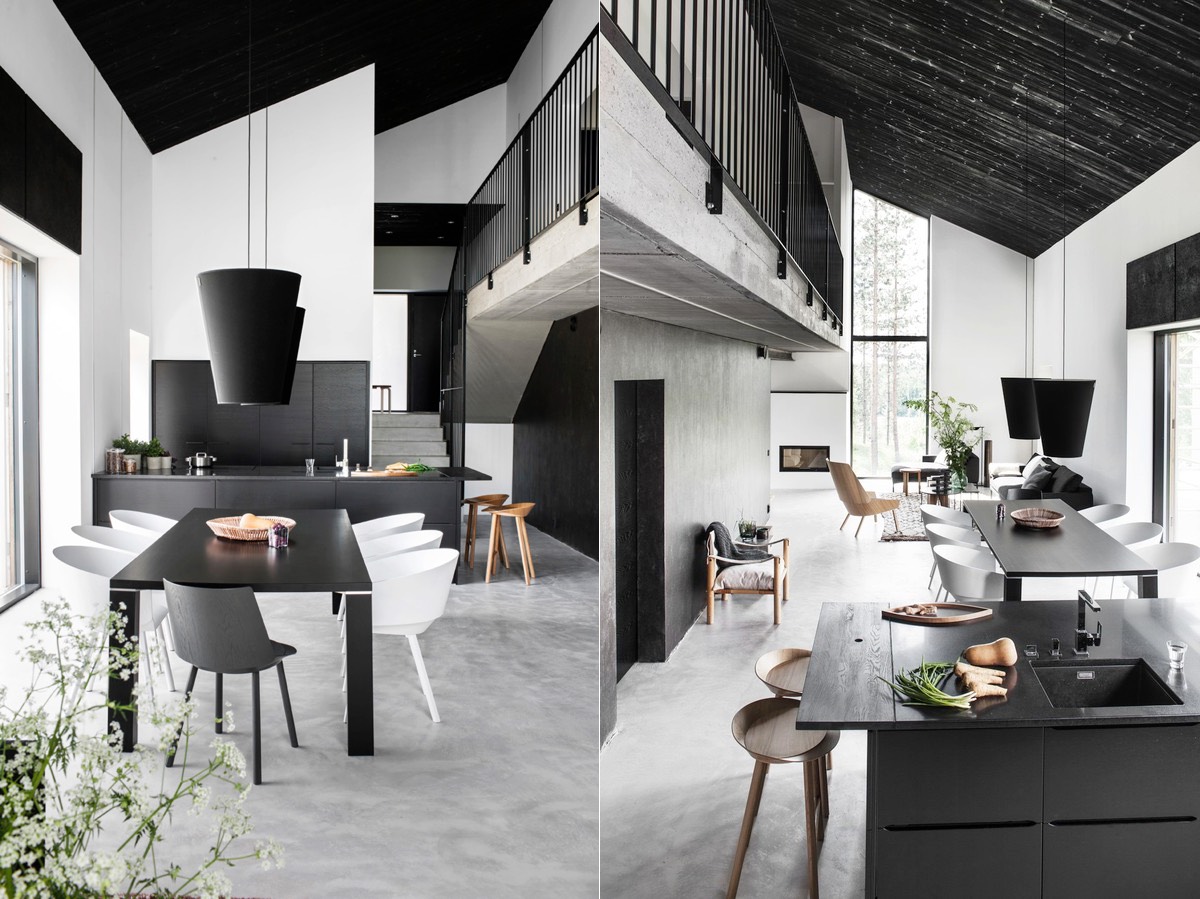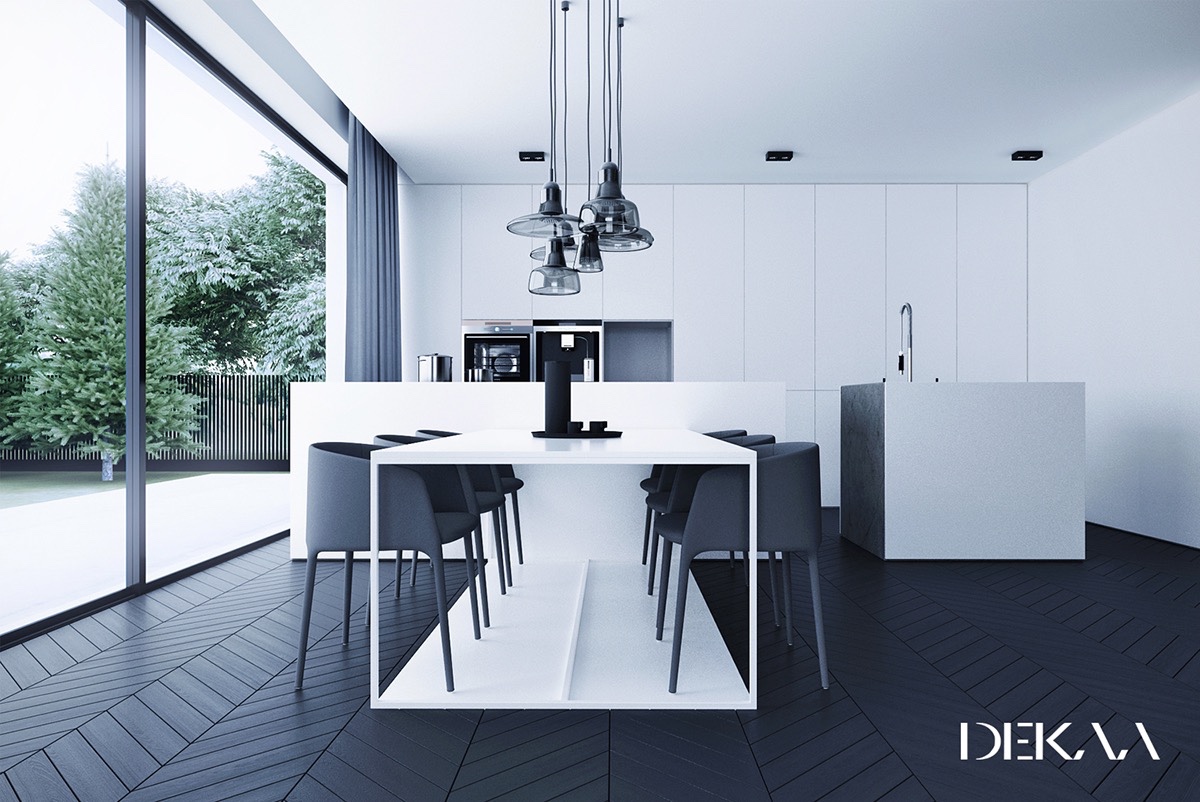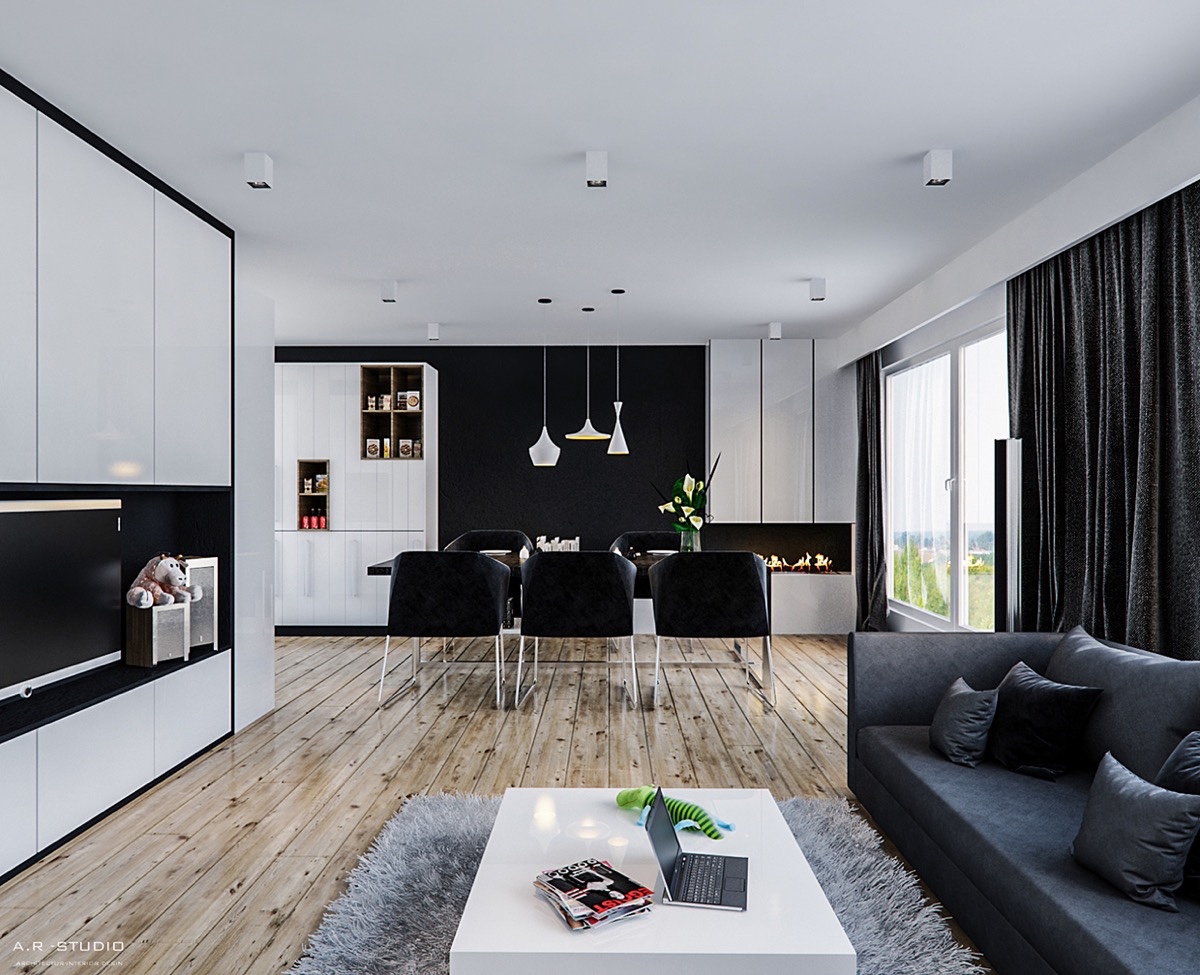 Then, if you dream a modern and stylish design especially for your dining, contemporary style design is the right one. Using a trendy feature and furniture around the place, it will make your contemporary dining perfect. For those that need a larger breakfast and dining, this colour-coded space has the solution for you. White and dining cubby chairs and pendants in black or white, it helps differentiate dining zones for different times of the day. Black and white dining room designs above never gone out of the contemporary style.
Minimalist Black and White Dining Ideas with Simple Chairs Set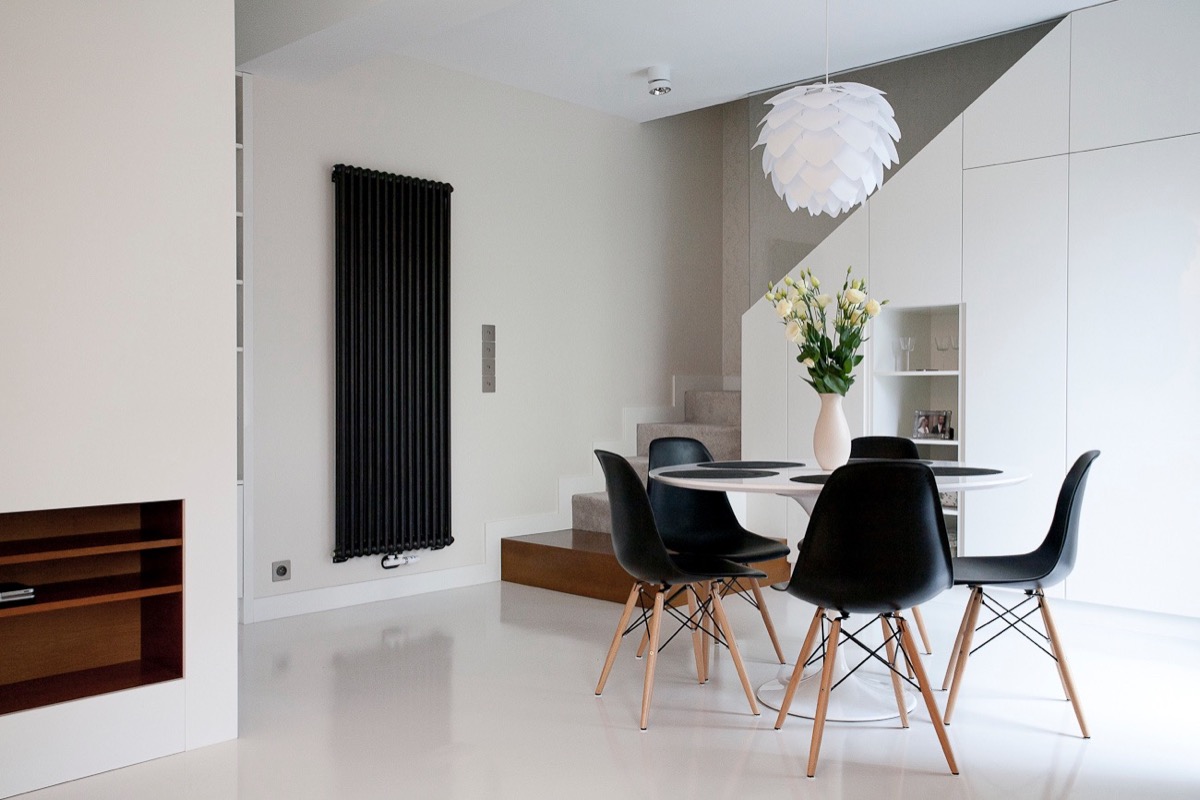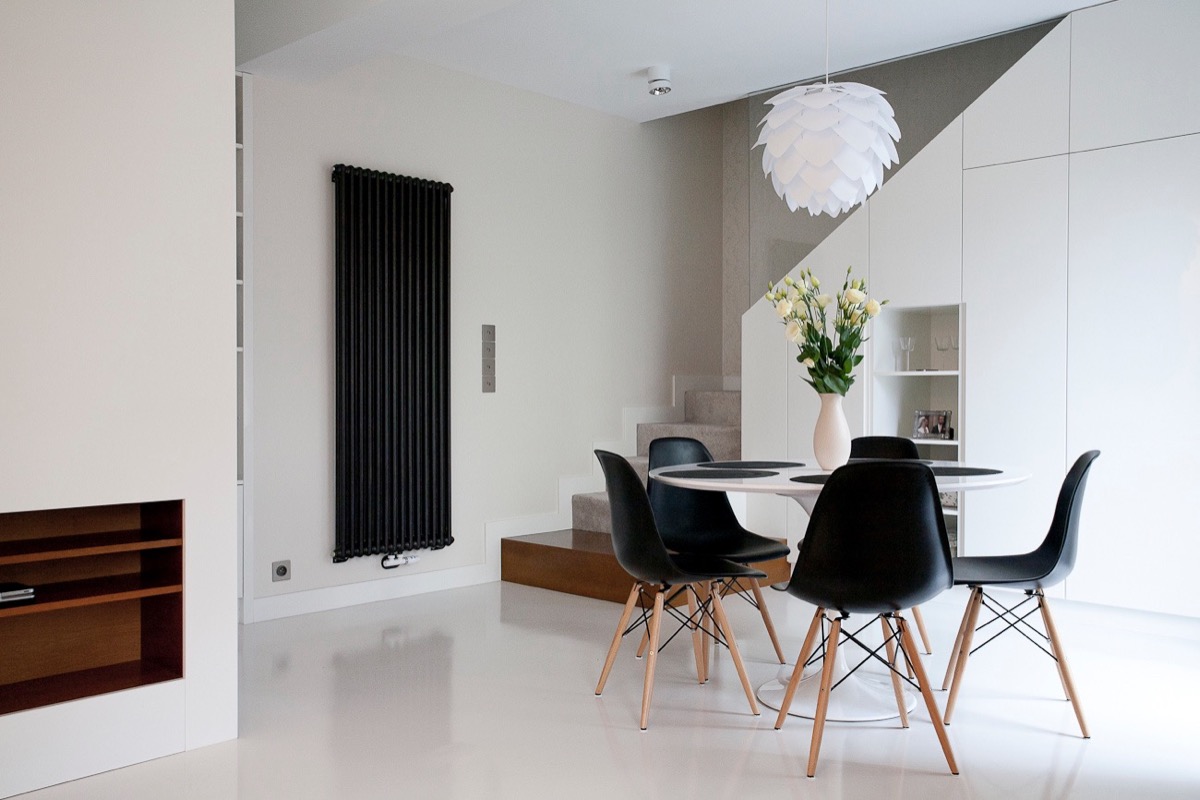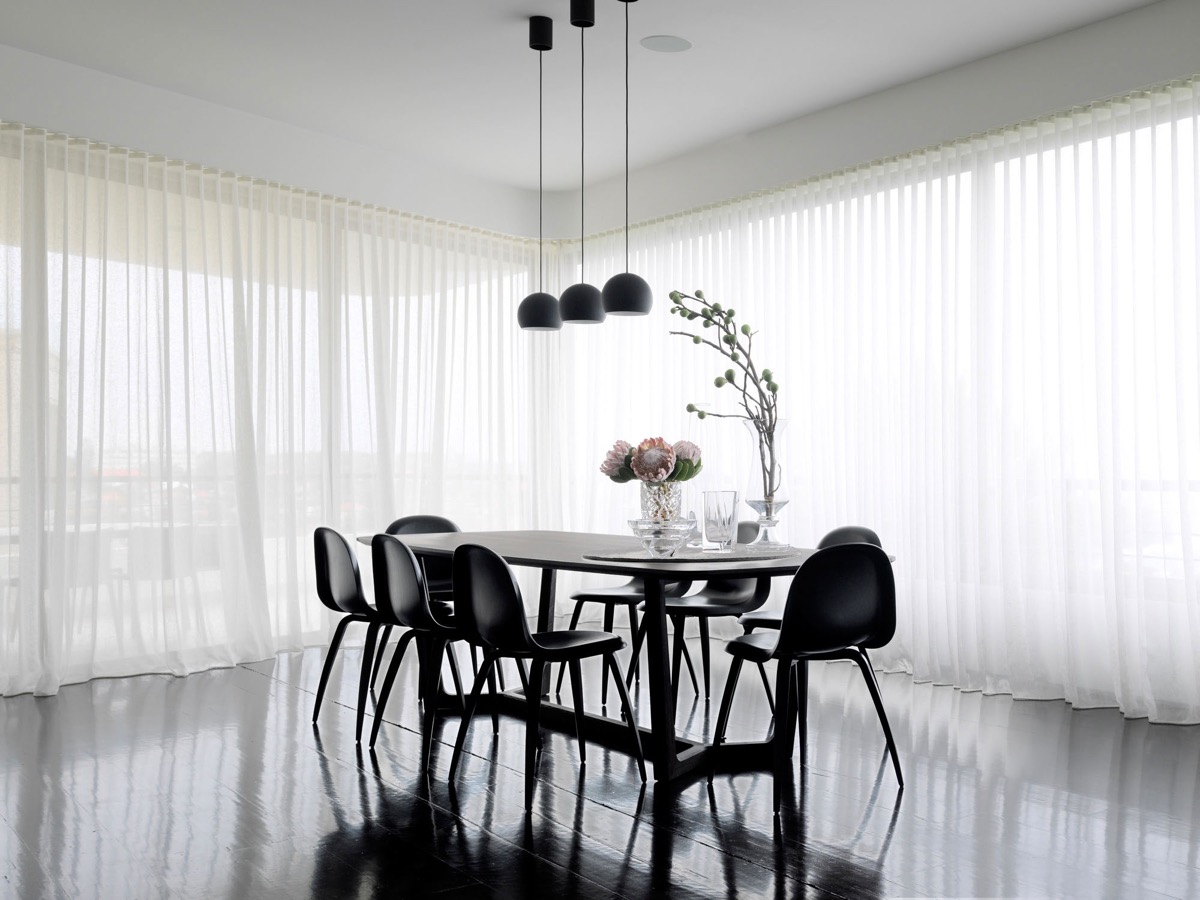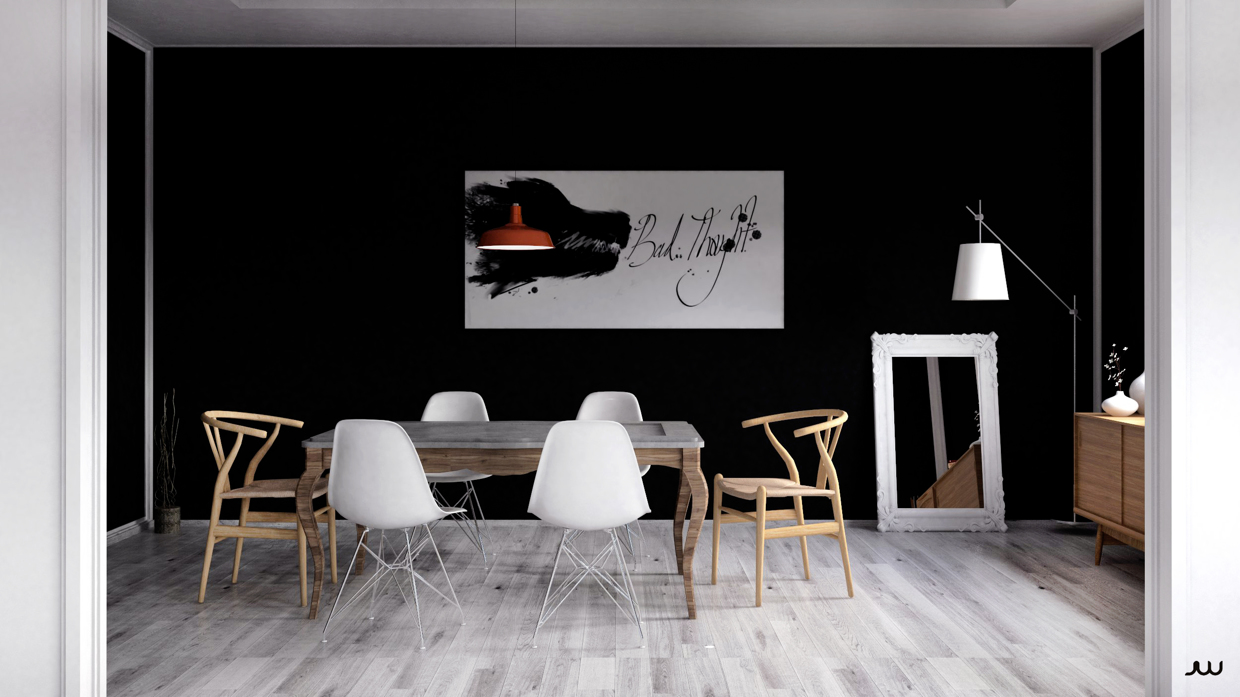 A minimalist style for dining room ideas looks so matching to strengthen a simplicity impression that you want to show in this area. Keep it simple with a white origami light or floor lamp over your table. Black and white simple chairs that use inside can support the character of monochrome dining room ideas as well. Choose one of the best black and white concept for dining room above to make your house perfect. Good luck!