Roohome.com – Can you imagine if your residence combines two styles design into one part of the decor? What does it look like? Luxurious studio apartment design below comes with a spectacular and outstanding outlook that stunning you. The designer creates creative ideas which match a modern and traditional layout design for the apartment. Maybe some of you get confused while heard this concept. But, luxury apartment decorating ideas here present an awesome outlook with the decoration concept around in. Iqosa design has been offered you this concept design, this is suitable to apply for you who like something unique especially for home design. Do not wait so long, let's take a look how the design look likes!
Luxury Open Plan Living Room Brimming Antics Impression
This luxury apartment decorating ideas looks so sophisticated because the designer applied an open plan concept design inside. This also a great idea for you who have a limited space at home or apartment. Good placement between a kitchen and living room may you separate with a book shelf which joining on the wall. This luxury open plan living room brimming antics impression because of the decoration that the designer chose inside. Combines with a dark wooden material and white color for the wall accent, this will make this apartment looks gorgeous. Then, complete it with modern features to make the design more perfect. Support with a simple modern lighting that put in this guest room.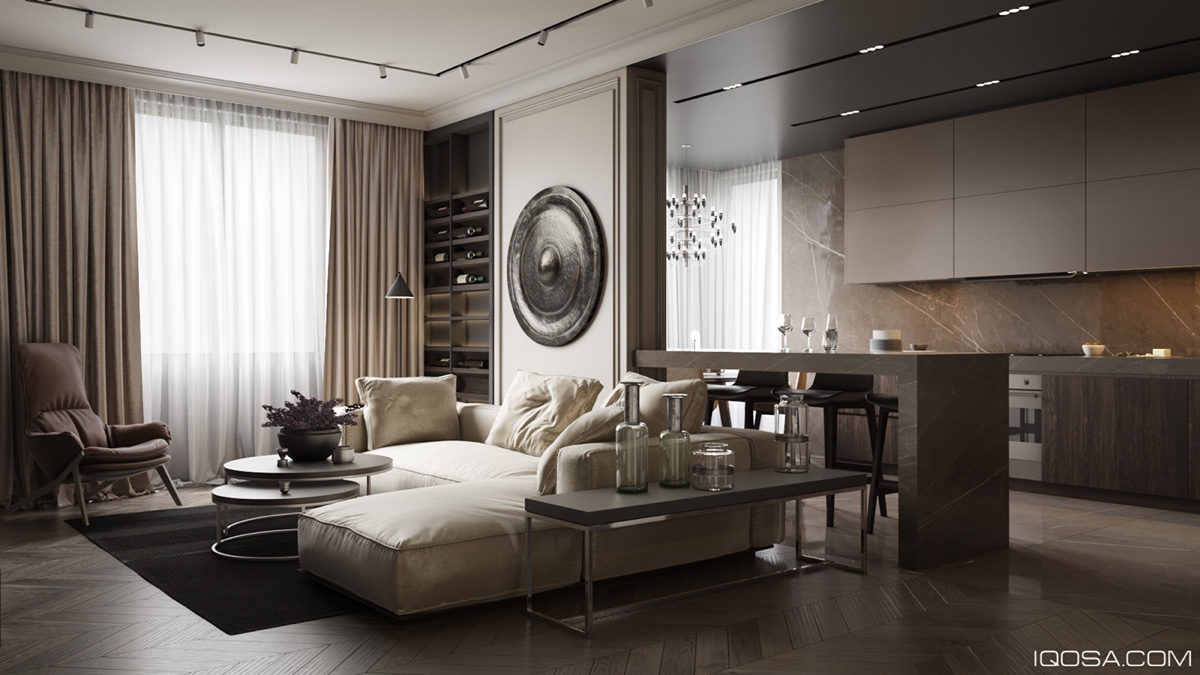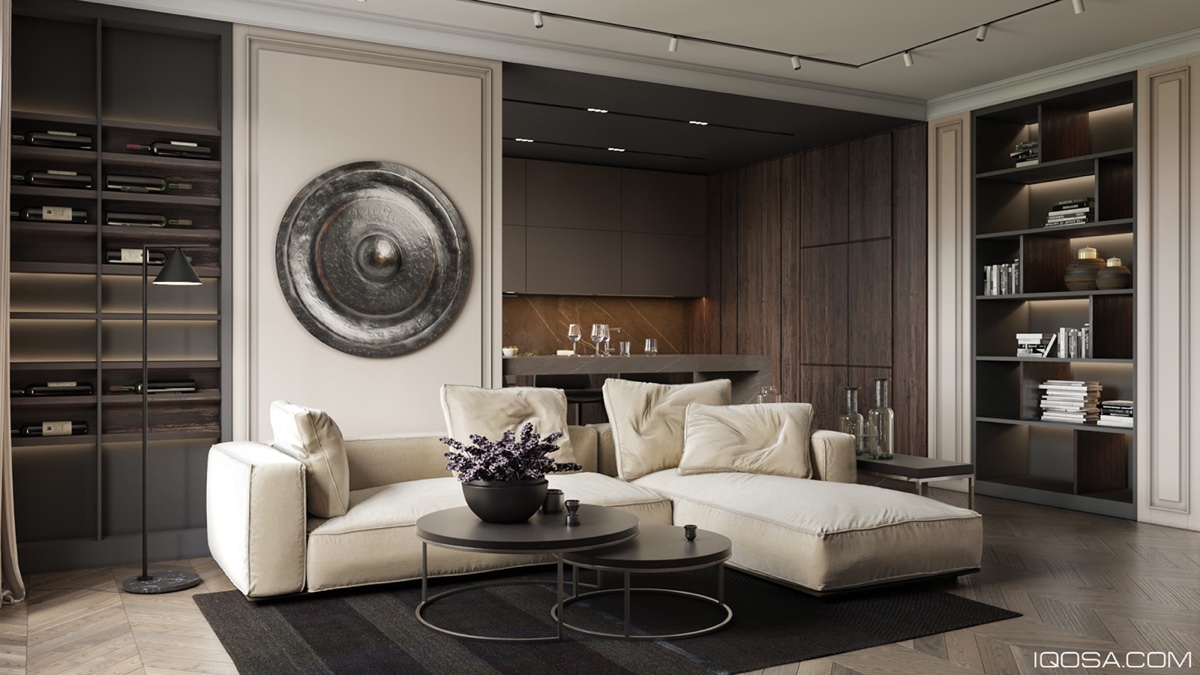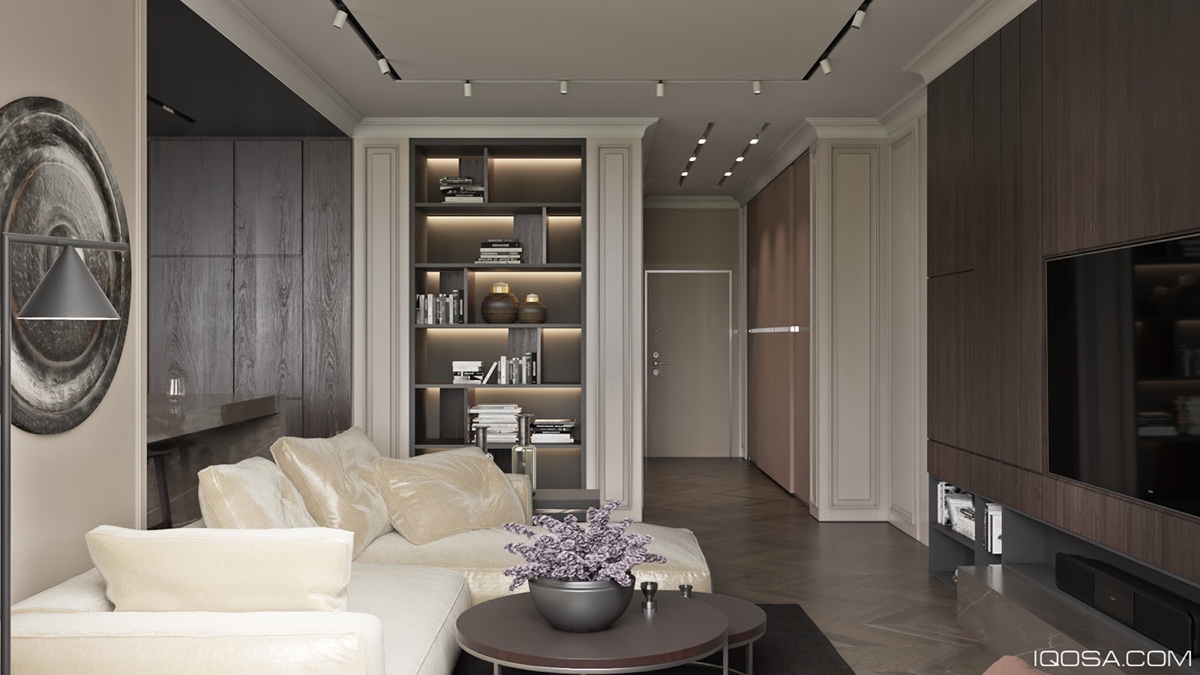 Luxurious Kitchen Set Design Combined With Modern and Traditional Decor
Move to the kitchen design in this luxurious studio apartment, the designer arranges this room with a different concept. Whether the design looks luxury, but he combines two perfect style design inside. With a modern and traditional decor, those make this kitchen set design perfect. The modern design here was applied for the mini kitchen bar which completed with a modern table and chair to support this concept. Then, to give a traditional outlook, the designer uses a wooden material with a dark color which applied for the furniture. To make this kitchen looks awesome, you may complete it the features that use for this room.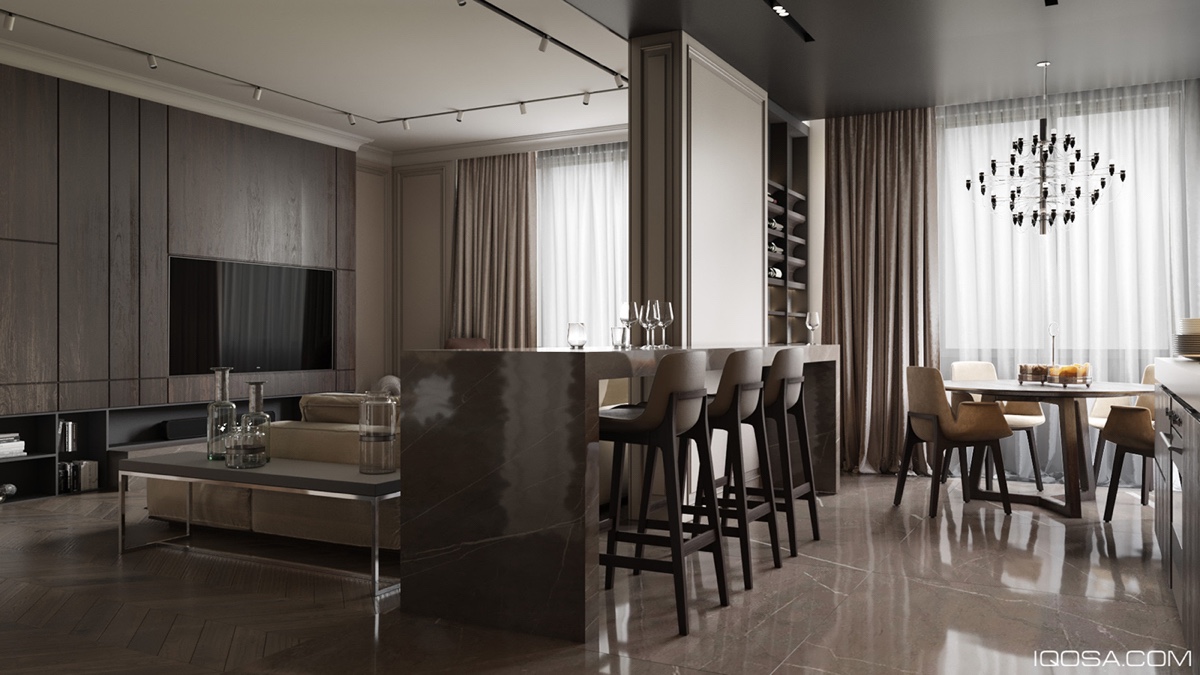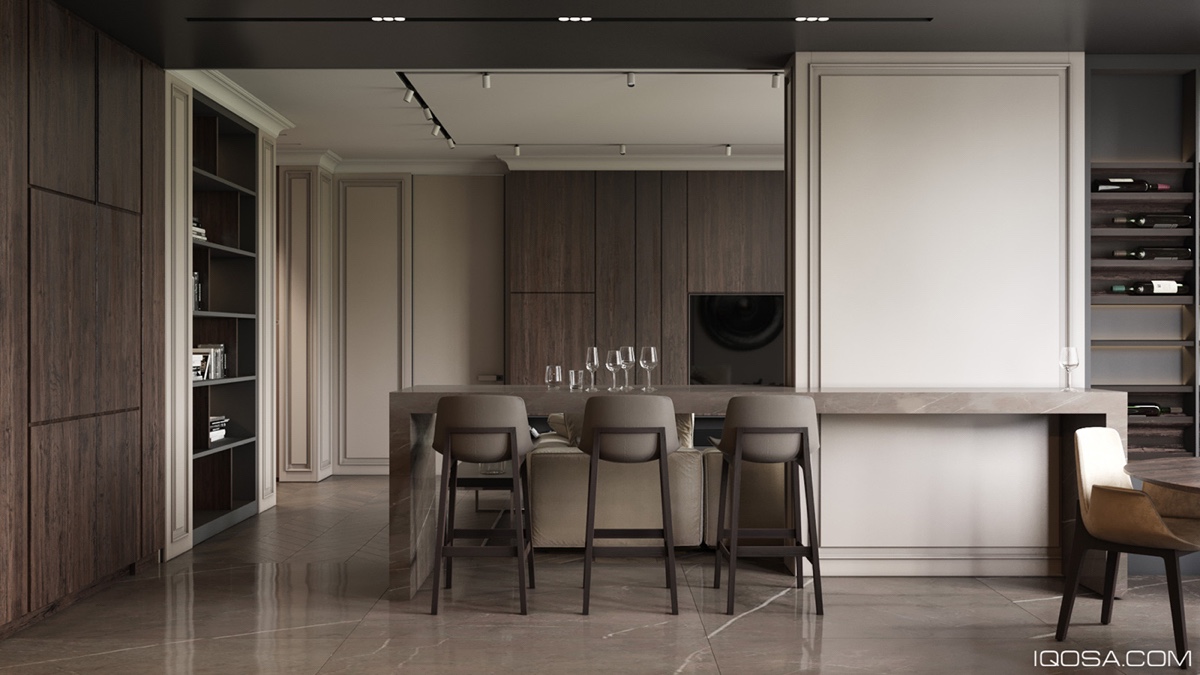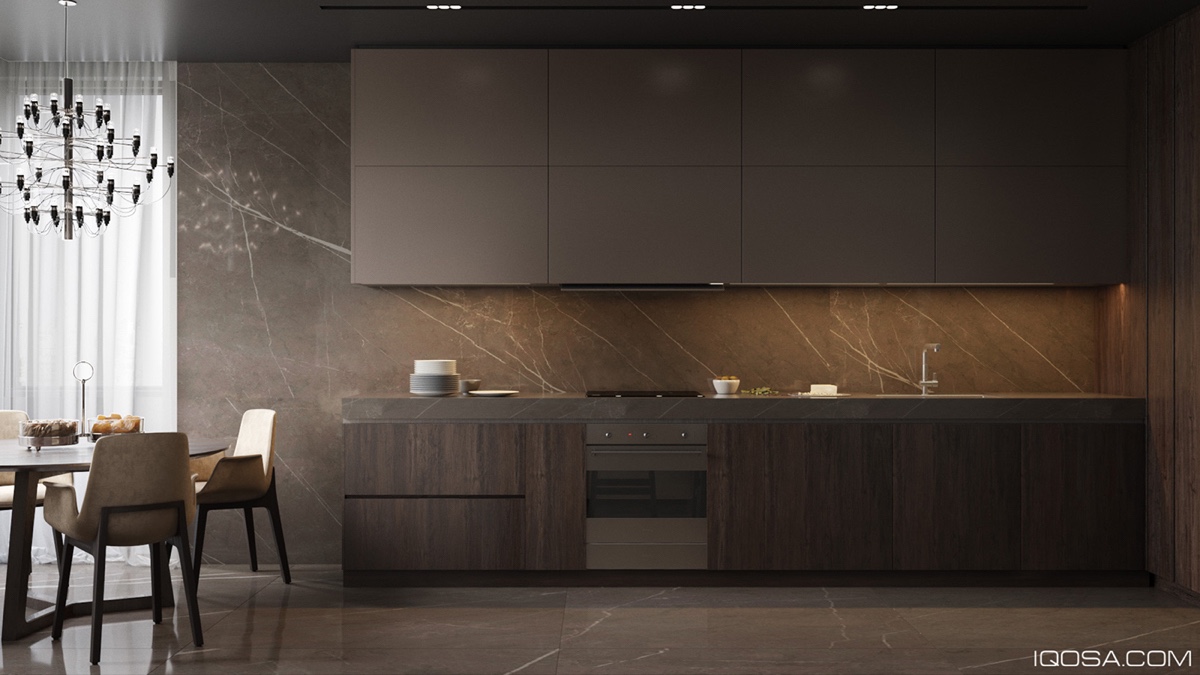 Modern Bedroom Layout With Yellow and Dark Concept Bring Out Luxurious Feel
Then, for the next part of this luxury apartment decorating ideas, Iqosa design offers you a great concept design to make the bedroom here perfect. Keep applying a modern layout for this bedroom, but do not arrange this room with an excessive design. A simple arrangement of the design below is suitable to designed this room. With a yellow and dark concept as the decoration, it will make this modern bedroom layout looks sophisticated. A wooden accent here has been used for the wall accent design. For the bathroom, use a unique and cool modern pattern tile design to cover the wall looks so great. Make this bathroom looks stylish and fashionable with the concept that applied in.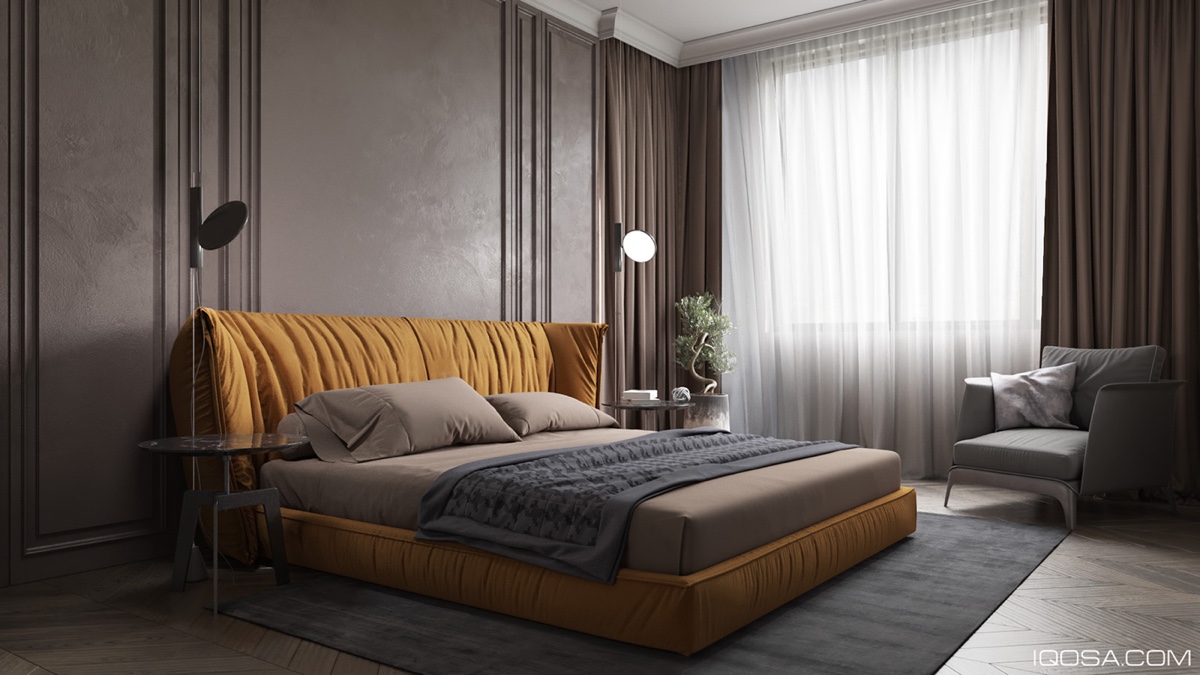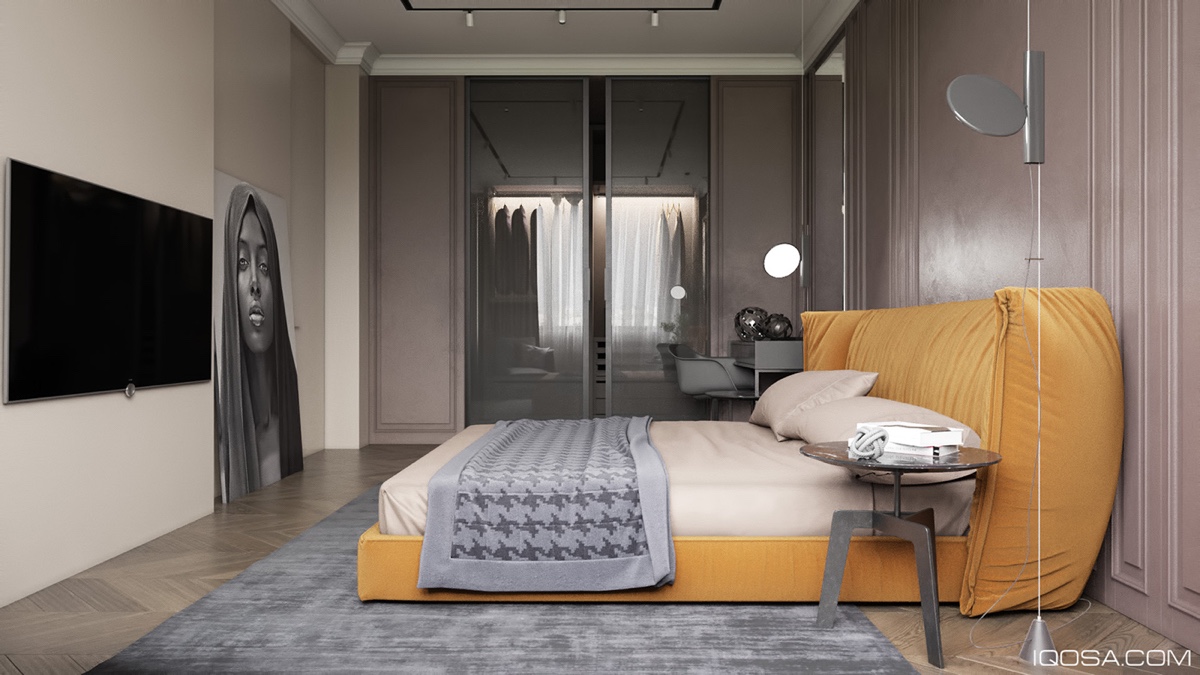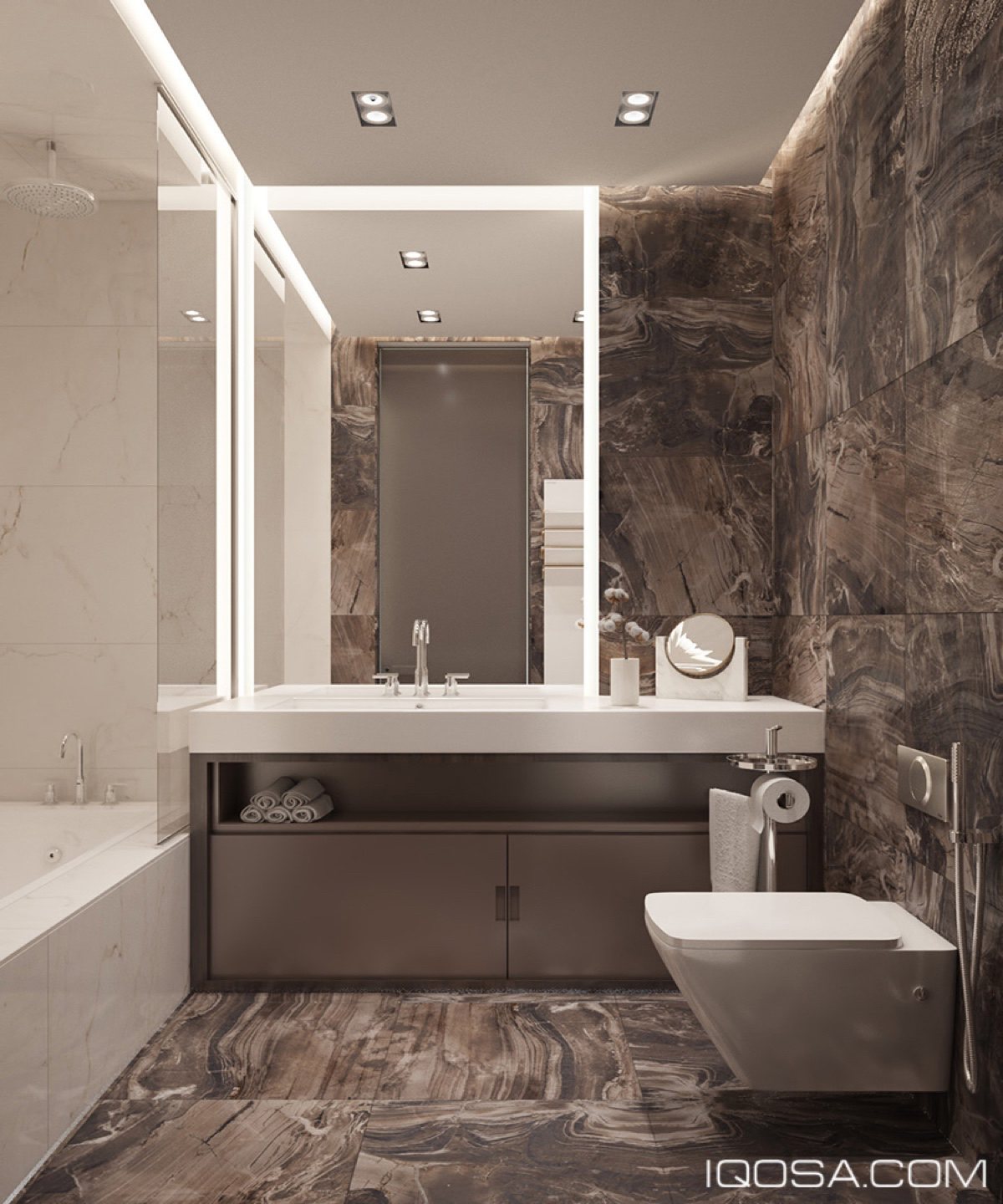 For you who want to make your apartment looks sophisticated, this luxurious studio apartment design may you follow to be applied. Match with a modern and traditional layout like the picture above, it will make this apartment looks perfect. If you interested in this design, you are able to apply this design. Good luck 🙂