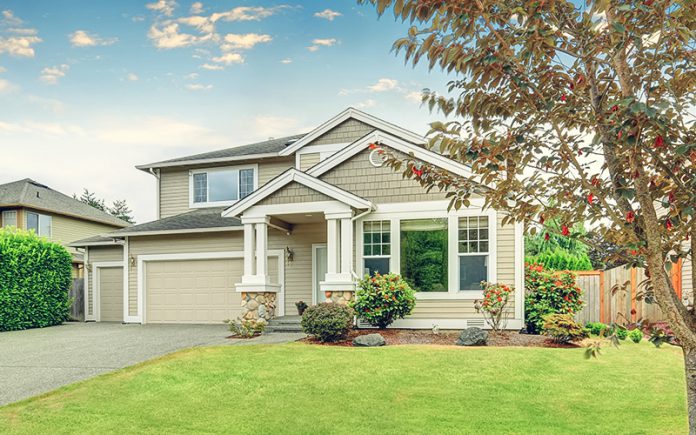 After you have completed the hectic process of buying a house and filled out all the paperwork, the property is finally yours. You can do whatever you want with it-paint, change the front door, etc. you will be excited to settle in once you are handed the keys. However, the process is not over yet. You must do essential things to ensure you are safe and comfortable in the new house. In that case, we have created a checklist of five vital things you must do before settling in.
Since someone has lived there before, please don't assume they cleaned the house before moving out. So, you will need to deep clean the house before bringing your stuff to get rid of everything left behind by the previous homeowner. Pay attention to the condition of the bathrooms and the kitchen. You should also clean other areas like the backyard, chimney, gutters, carpets, etc. Remember that some tasks may seem easy until you try them. Therefore, hiring professional cleaners may be a good idea to make the job easier and quicker.
Another vital thing you must do is to change the locks. It is easy to assume the house is safe, but you never know if a spare key is lying around. You do not know how many people have the keys to your home. So, it will be wise to change the locks. Call for emergency locksmith services and ensure you get a spare, so you stay locked out in case you lose one. It is also a good idea to reset the security code of the garage. In most cases, the garage is usually the entry point for burglars since most homeowners tend to ignore or forget about locking them.
Another crucial thing you need is to set up your utilities. You don't want to stay in a house without water, electricity, gas, or internet. So, schedule ahead and ensure everything is in place before you move in. It means calling the utility companies to switch over the bills. Call the company in the old and new areas to have utilities connected and fixed and make sure the house's previous owner did not have any outstanding payments.
You will also need to change your address when you move. That means letting your employer know your new address. Other crucial places to notify about the change of address include credit cards, the DMV, loan services, IRS, personal banking, insurance company, delivery apps, subscriptions, etc.
Check Smoke and Carbon Monoxide Detectors
Safety is paramount when you move to another house. So, check the smoke and carbon monoxide detectors to confirm they are in good working condition. You can also change their batteries. It is also advisable to check the remaining warranty period since most sensors don't go beyond ten years.
Bottom Line
Buying a house is a significant investment, but it can backfire if you don't do it correctly. Handle the paperwork well and organize the finances. After that, do the five things mentioned above to ensure your home is ready to settle in.