Roohome.com – Are you confused to choose a suitable concept for your flat? How about the great inspiration of small modern studio apartment here? You must see them to get more inspiration while renovate or arrange your flat. The apartment also becomes a second place for us to get a relax and comfort feel from our daily activities. But if you have a small space, it is suitable to make your apartment into an open plan design. To make it does not look monotonous, the designer here offers you a Scandinavian style which can combine into this concept. This can optimize between a modern concept and European design join into one design. The open plan concept here also will help you to use a splendid space around your flat. For more details, check the modern small apartment design ideas below!
Open Plan Small Apartment With Modern and Scandinavian Concept
Most of the people want to have a comfort place to stay for a long time inside. It does not matter whether, in apartment or house, both of them are available for us. But, the problem is, how if you have a limited space in? Absolutely, you want to make your place looks spacious, right? Calm down guys, the designer here has a great idea to apply an open plan concept design for this flat. This will make the whole room looks spacious and more open. Anton Anastasya has been creating modern small apartment design ideas that combine with Scandinavian concept inside. This is the best idea to apply in your flat. Afterward, he also uses a wooden accent and pink-green color as the combination decor in this design. Even the apartment looks small, but if we can do a smart arrangement it will look wider and sleek.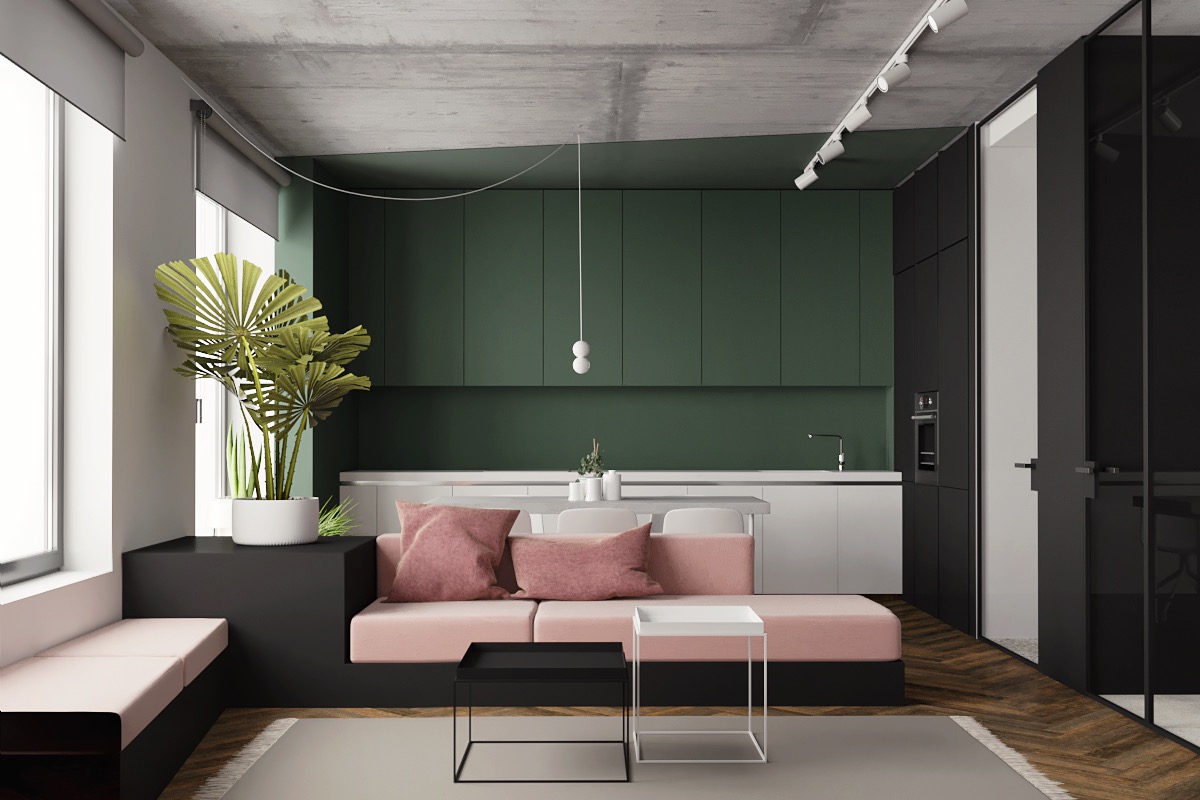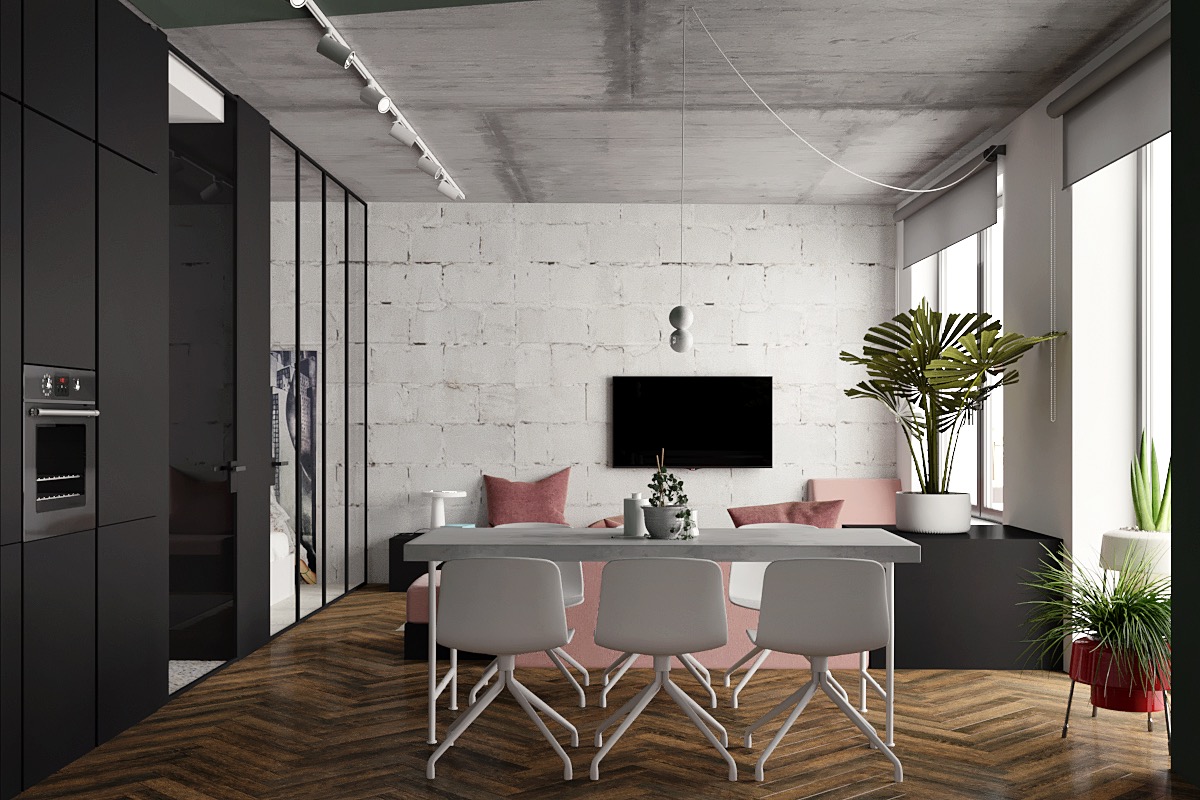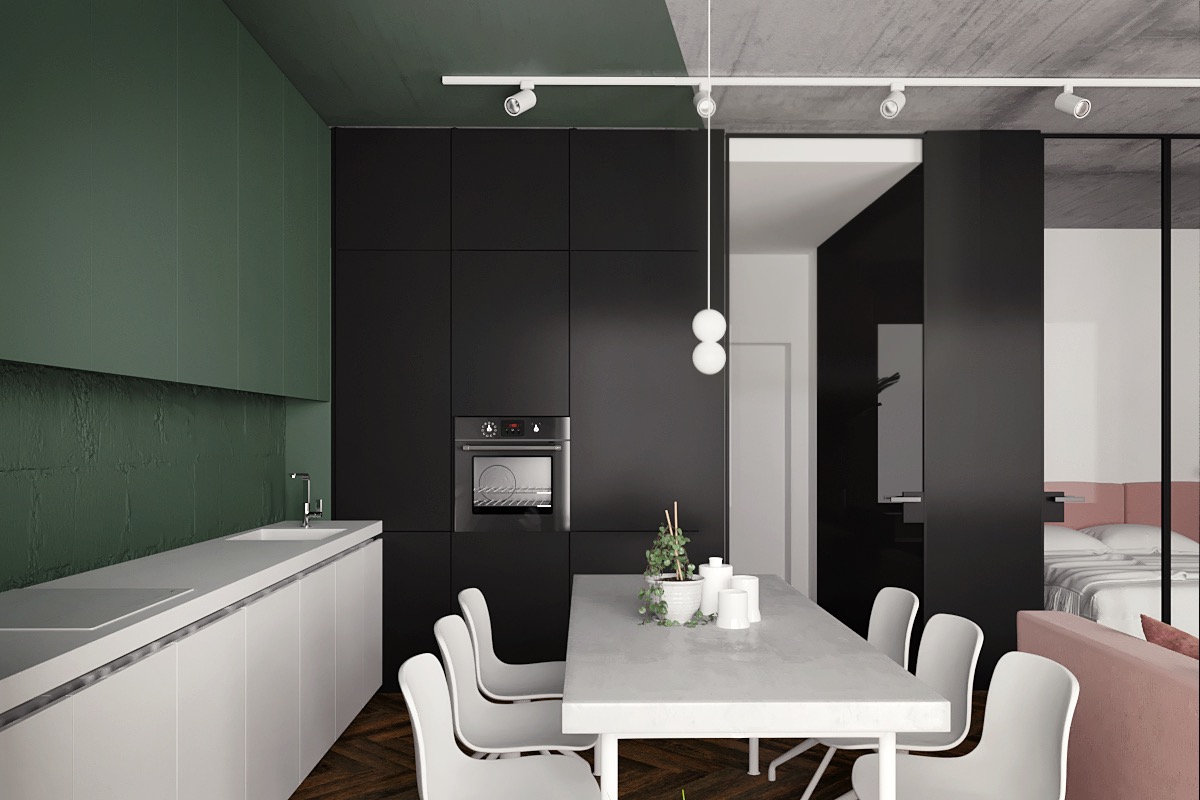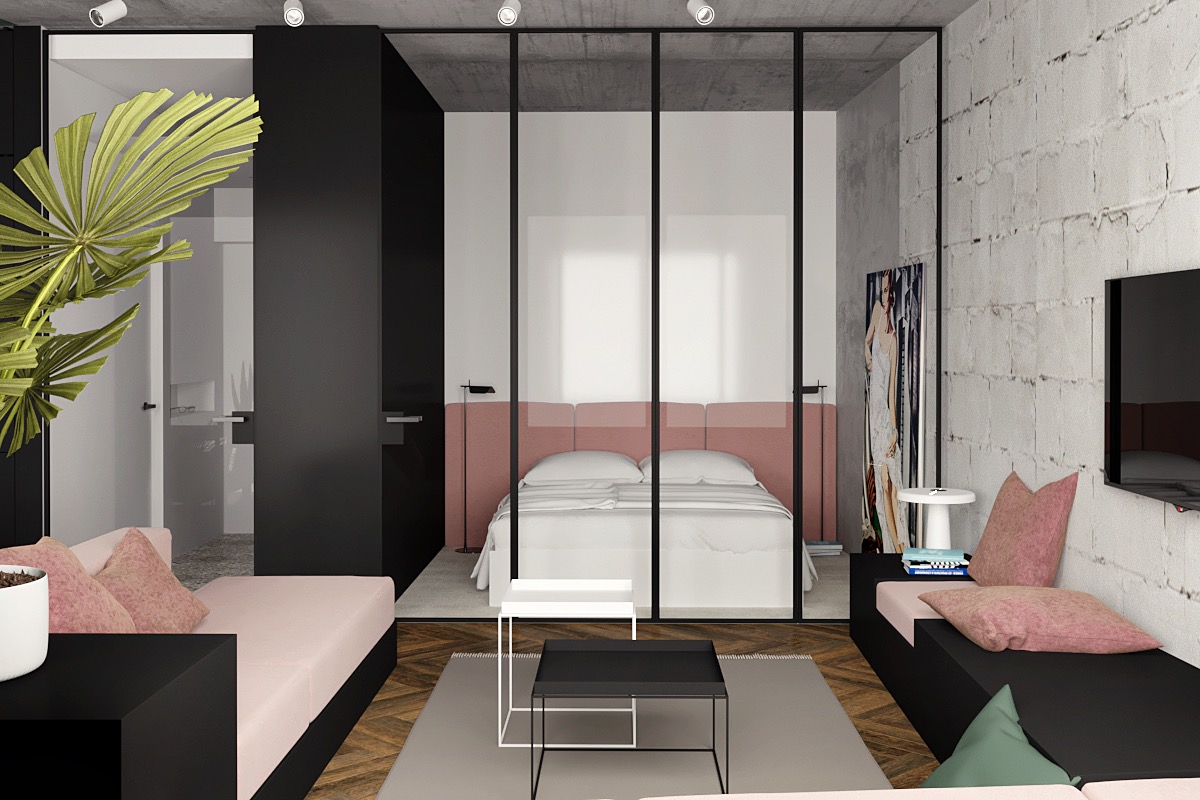 Small Modern Open Plan Apartment With Scandinavian Design
In other hands, the designer also creates something different in this second concept. The next concept of small modern studio apartment here, he using a brick accent as a suitable material decor to make this flat looks trendy. With a Scandinavian design, this small modern open plan apartment becomes more attractive and fashionable. Applying with a concrete and marble design, this is perfect to your place. When we see all of the parts of this flat, the designer make it looks simple but still can present a contemporary outlook around this. Choosing a neutral color scheme to support this concept design. Put a big window glass to show a nature scenery from outside, so you can enjoy the view.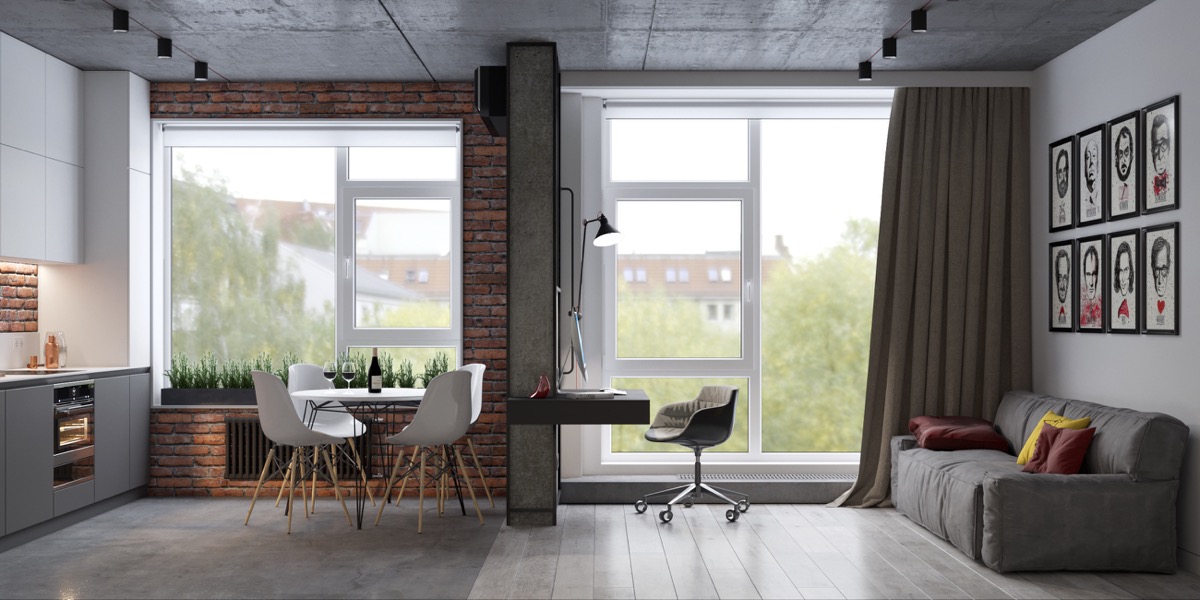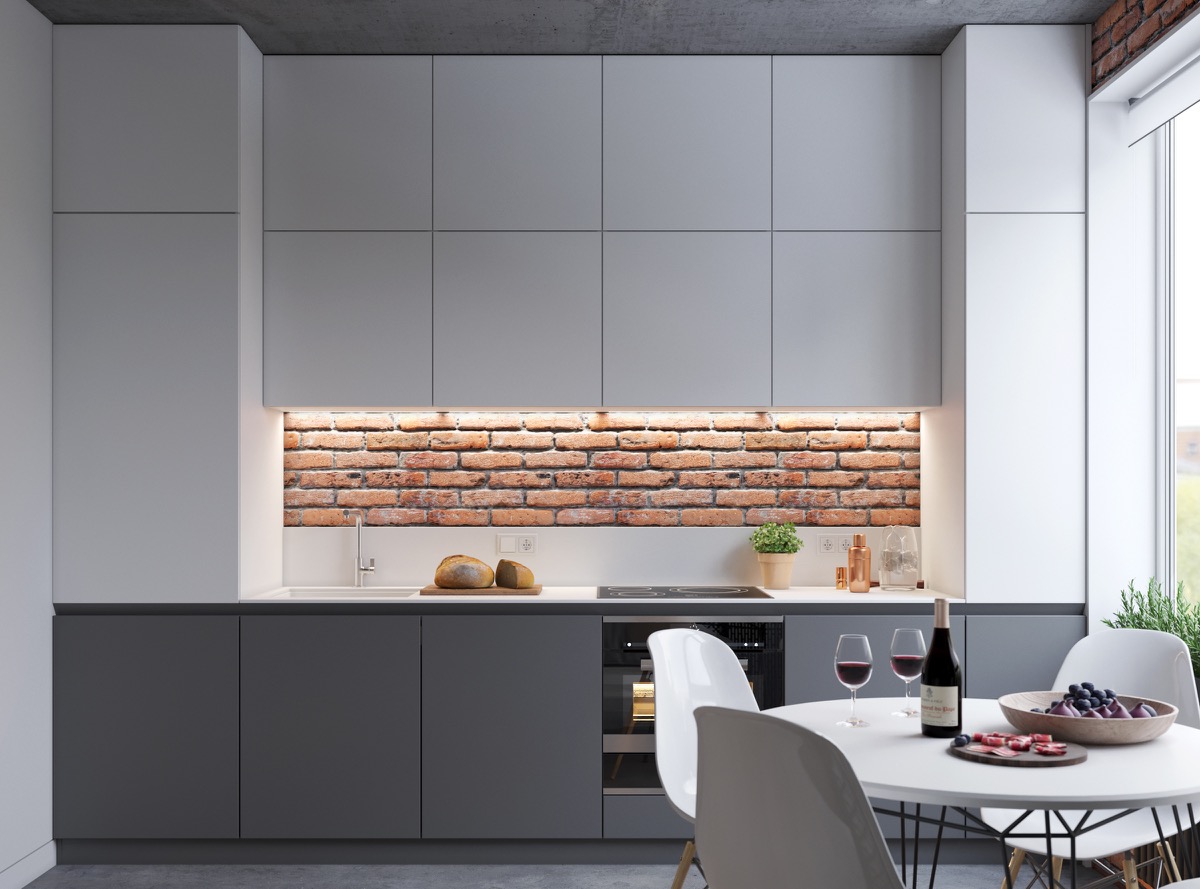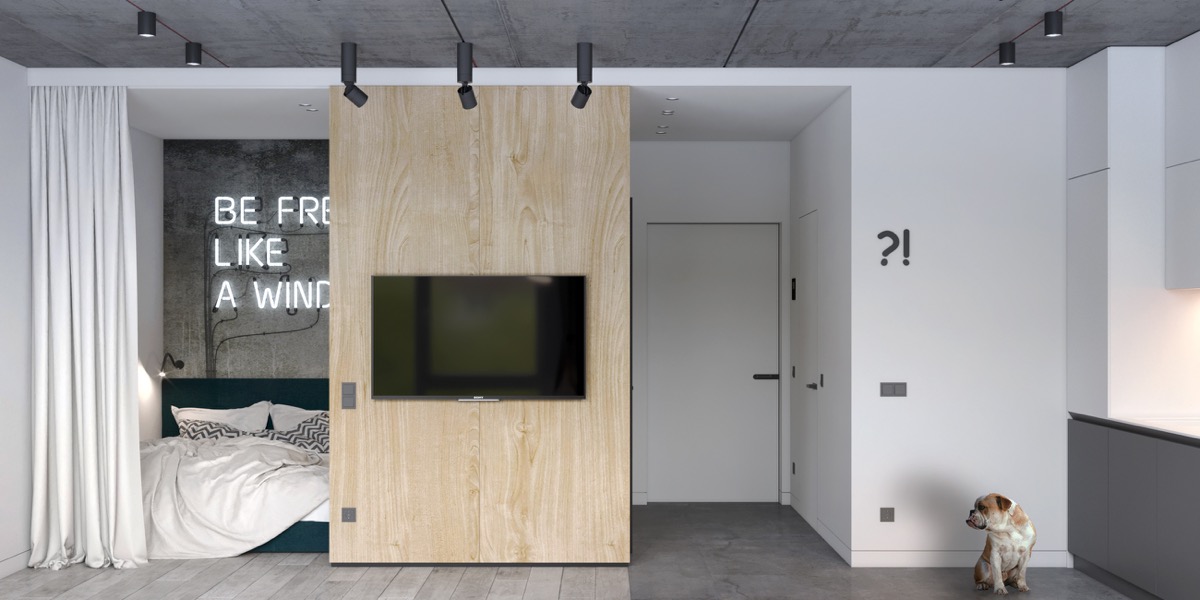 Modern Small Apartment Interior Design With Open Plan Wooden Decor
Then, besides two designs above, if you want to make your flat visible more contemporary, using a wooden accent as the main decor of this apartment. The designer makes the modern small apartment design ideas does not look monotonous. By applying a Scandinavian style and open plan concept, this flat becomes more outstanding. When you see a glimpse, the wall of this apartment has been renovating with a cement without paint. This will match the wooden decor that applied around this. The modern small apartment interior design here looks sleeker because of the designer was smart to placement the ornament and furniture inside.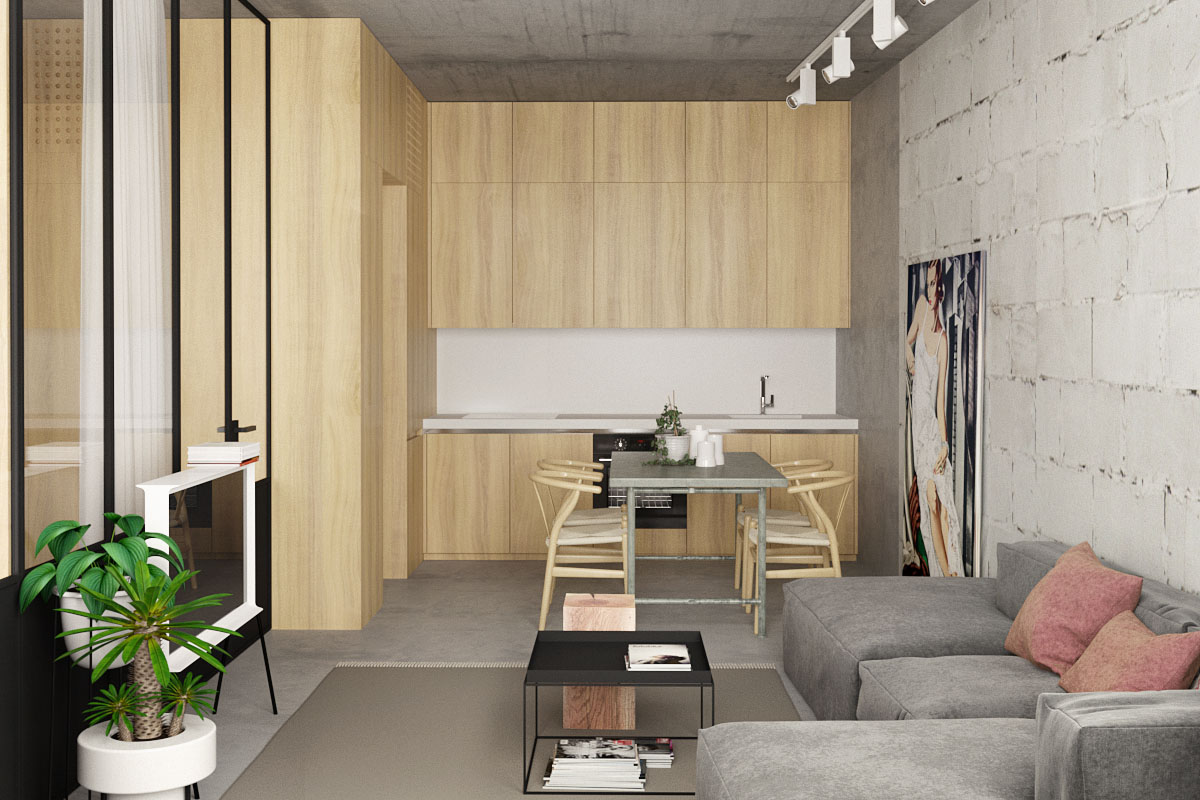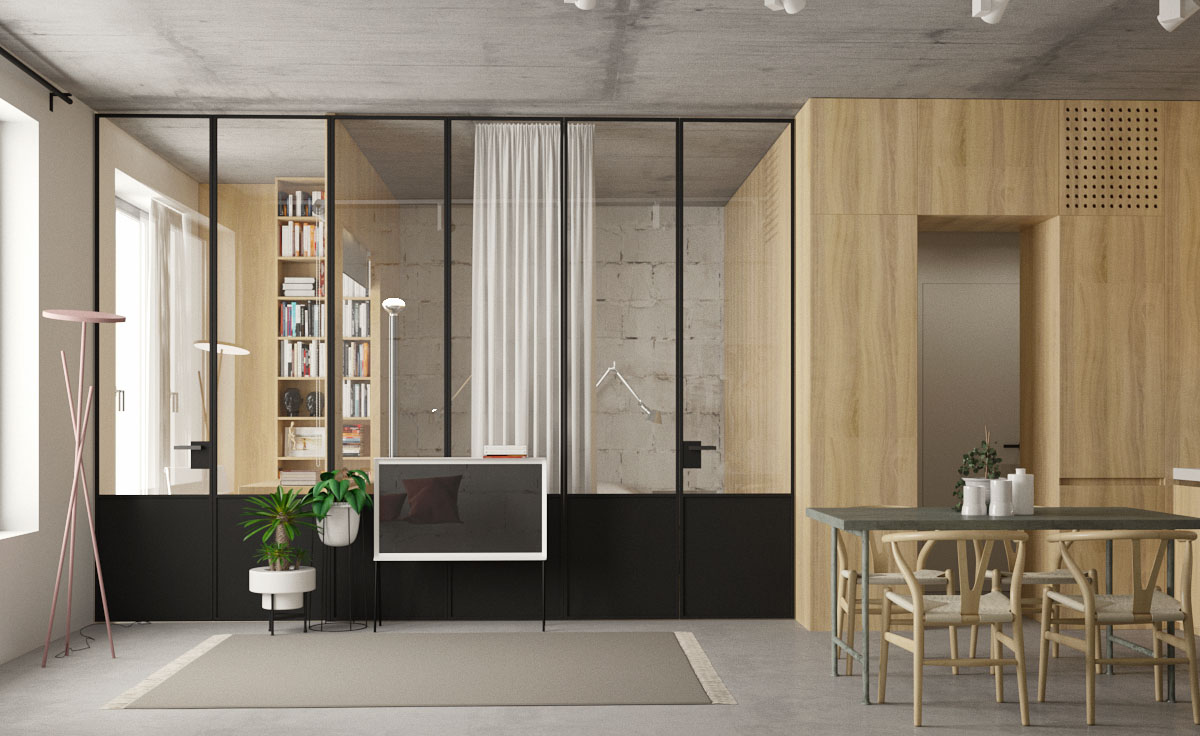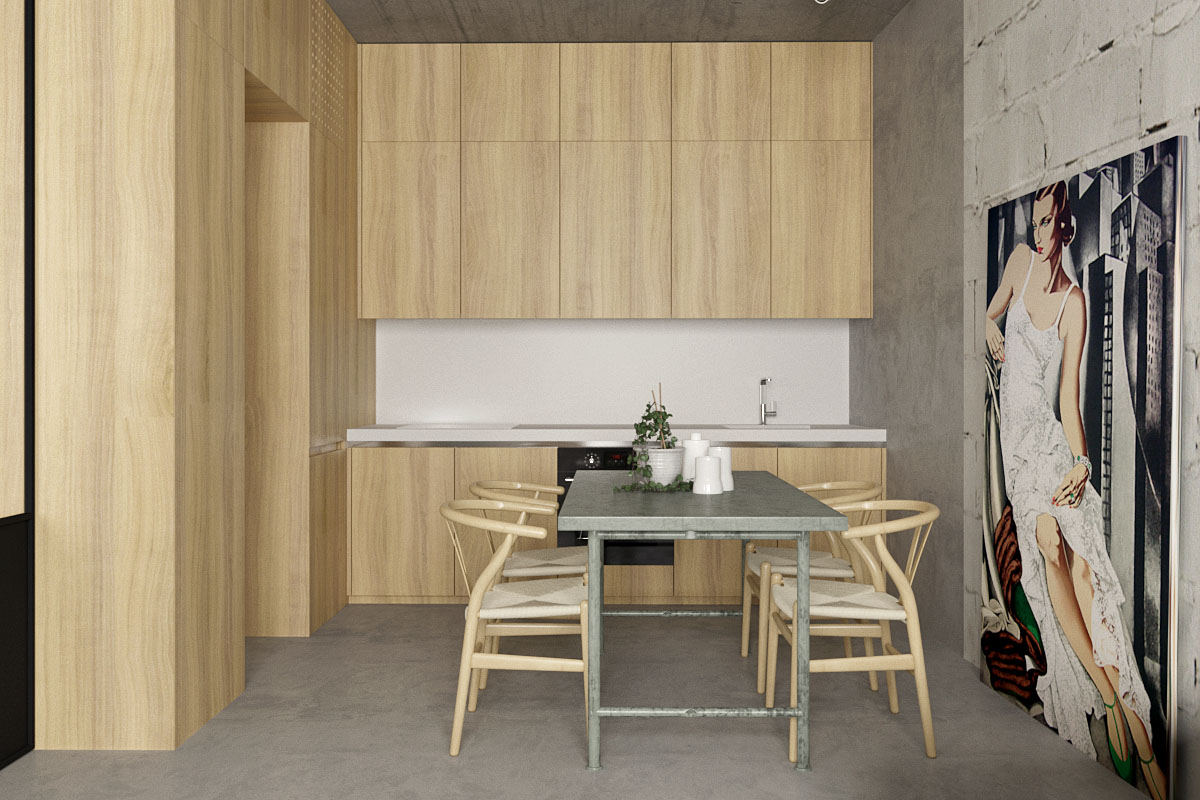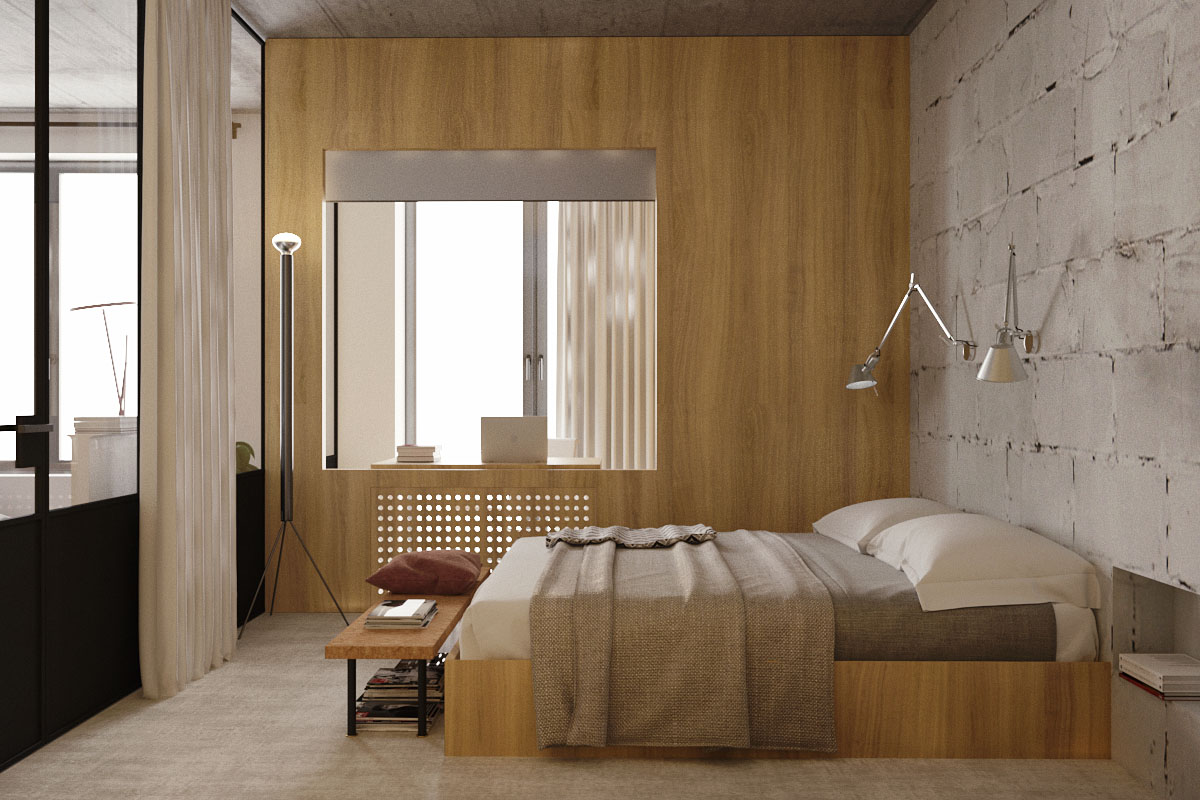 So, what are you waiting for? If you really like a Scandinavian, modern, open plan apartment design, this is a right time for you to see those designs above. The inspirational of small modern studio apartment design here will make your flat looks gorgeous even sleeker. Good luck!