Roohome.com – Are you bored with a simple and common design in your apartment? For that, you should renovate it into an awesome design. Like a sleek apartment interior design below, one of the famous designers, Martin Architects gives you the best inspiration to renovate it. He has a creative idea to arrange this flat. For you who have a limited space in your apartment, this is the best solution for you to follow. The designer utilizes every room inside very well. He combines a modern and unique decor to make this studio apartment design ideas more perfect. If you are curious about the details of this design, keep reading this article and check the design below!
Comfortable Living and Dining Room Design With Modern Interior
For a part of studio apartment design ideas here, the designer arranges this with a creative idea. He makes a divider from interior windows and sliding glass doors to separate a dining and living room. A comfortable living and dining room design below was designed with a modern concept. It makes this room looks fashionable. Choosing a wooden material for the design will make this apartment more perfect. He applies to cover the floor and use as a wall accent design. To make your flat become more attractive, a black and white color scheme is suitable for this room. A modern and minimalist furniture inside are matching to use.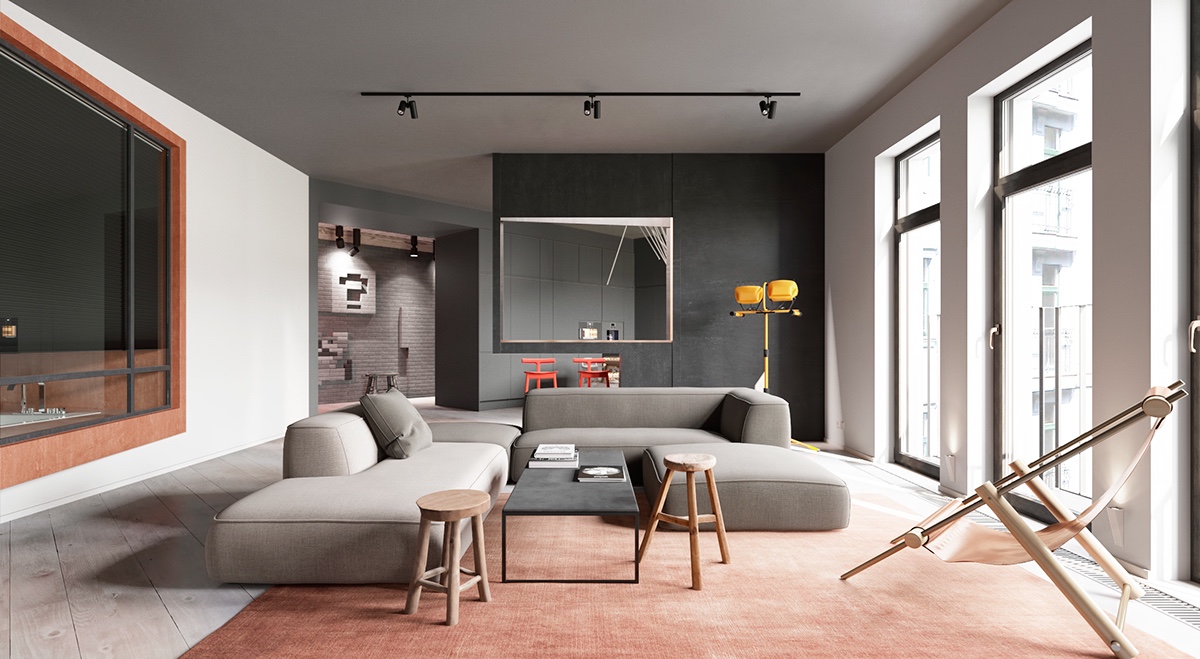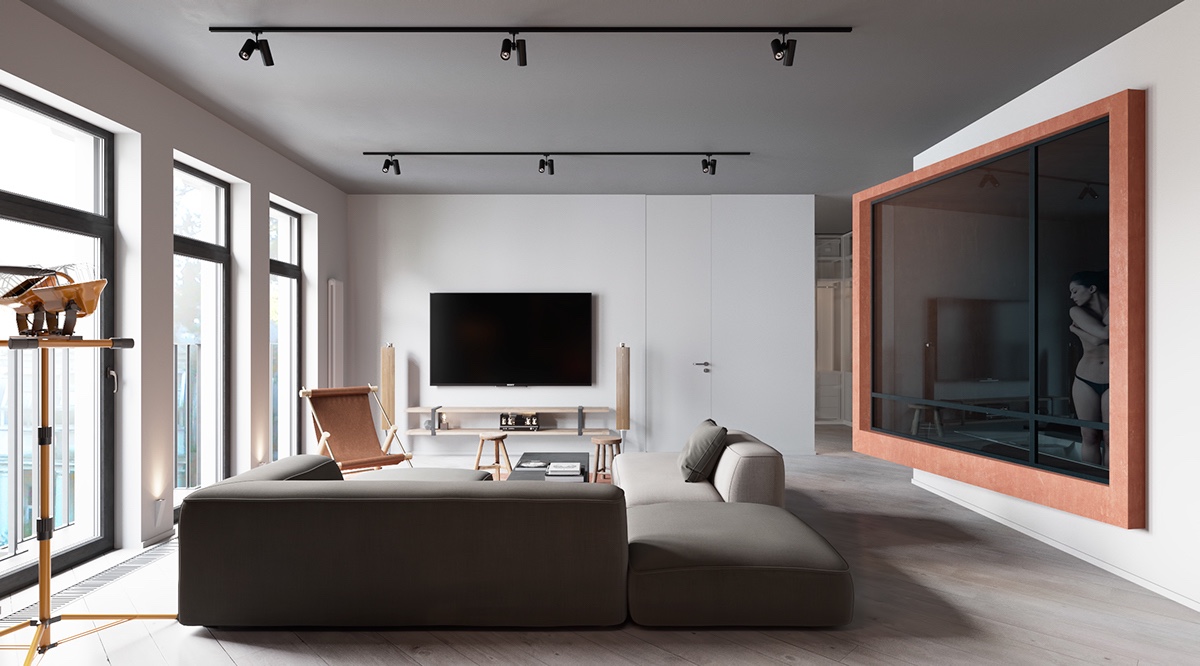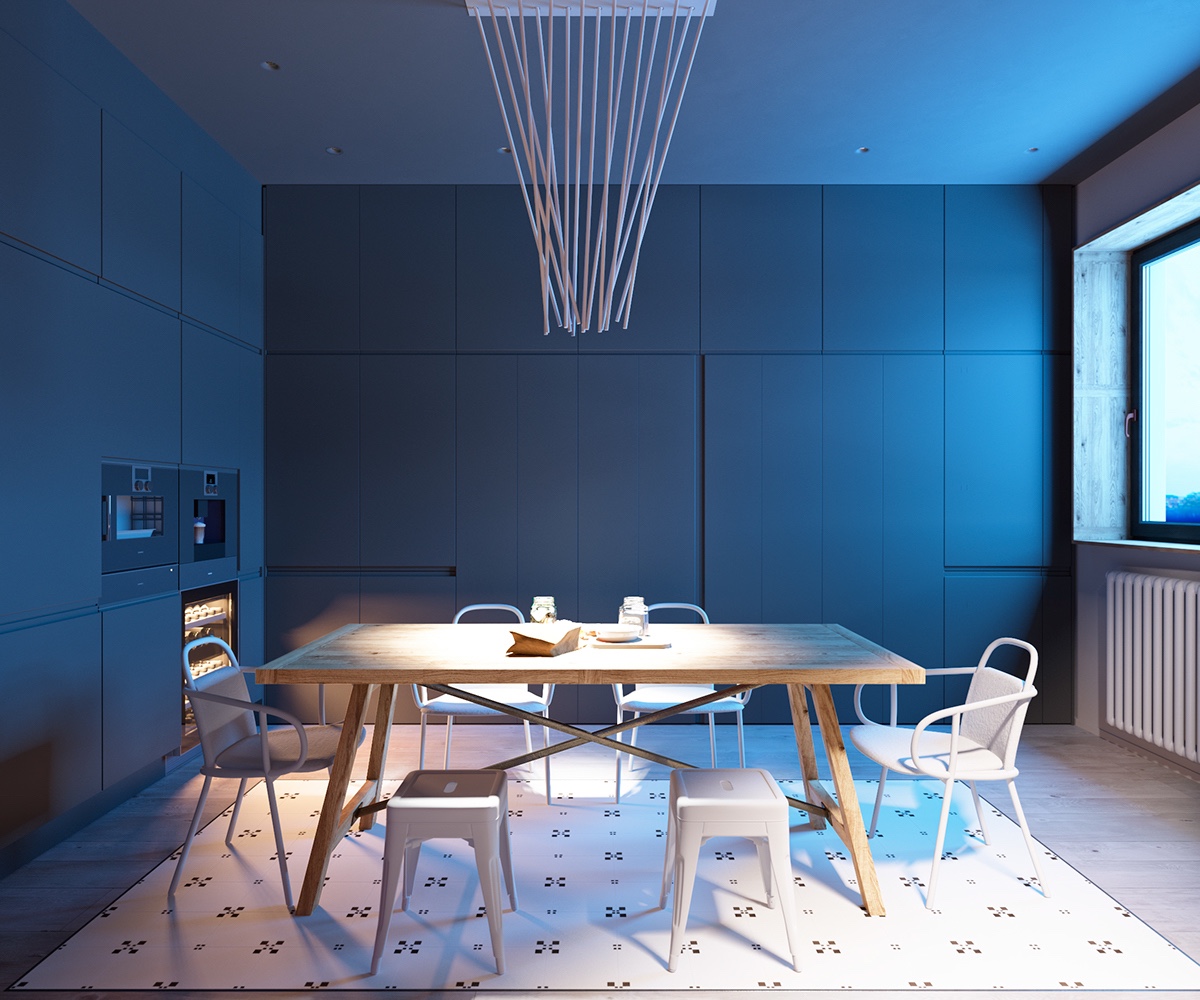 Unique Bedroom Design Arranged With Cute Wall Accent and Whimsical Feature
Move to a bedroom part, Martin Architects here make this room looks different and unique. With a modern and stylish design ideas, this makes your apartment interior design more perfect. That is why the designer arranges it with a cute wall accent and whimsical feature inside. Those designs will show a uniqueness in your bedroom. He still uses a wooden accent as the main decor of this design. A wall accent design here has been decorated with an adorable design. Then, applied with whimsical features to perfecting this room. The concept idea here brings out a coziness and comfortable effects to your bedroom.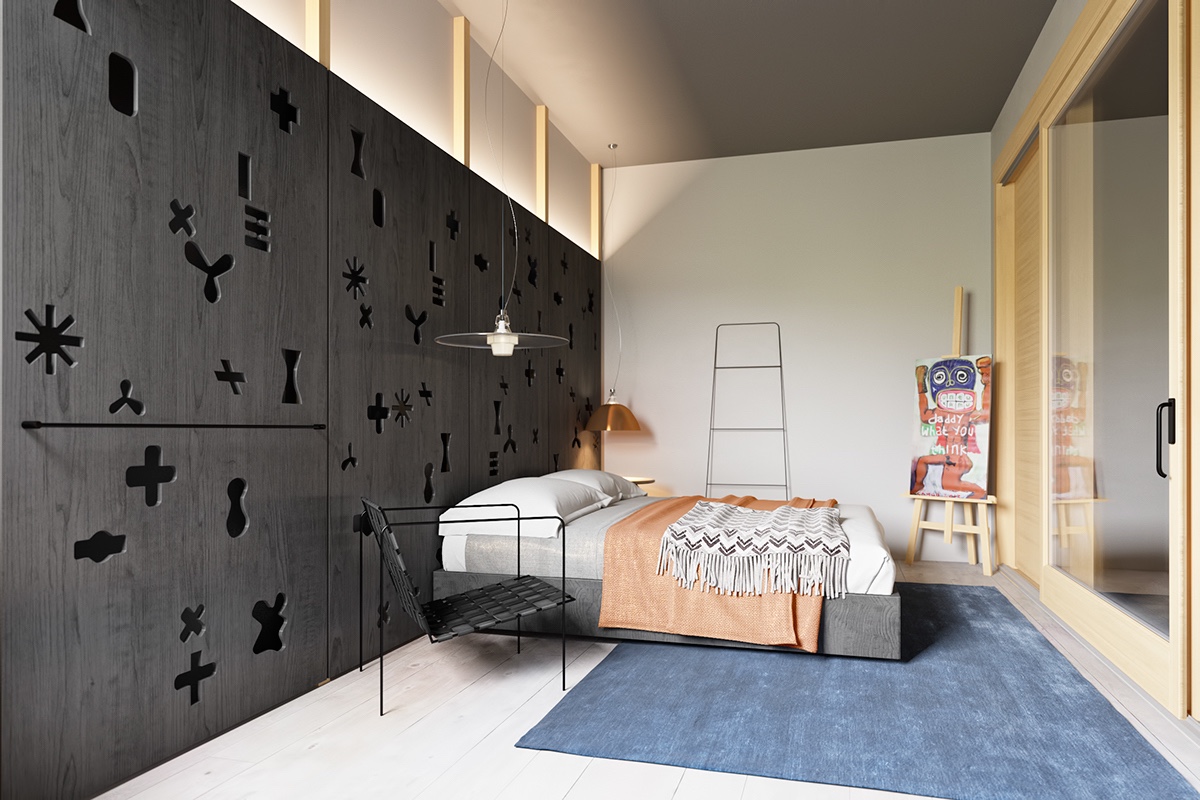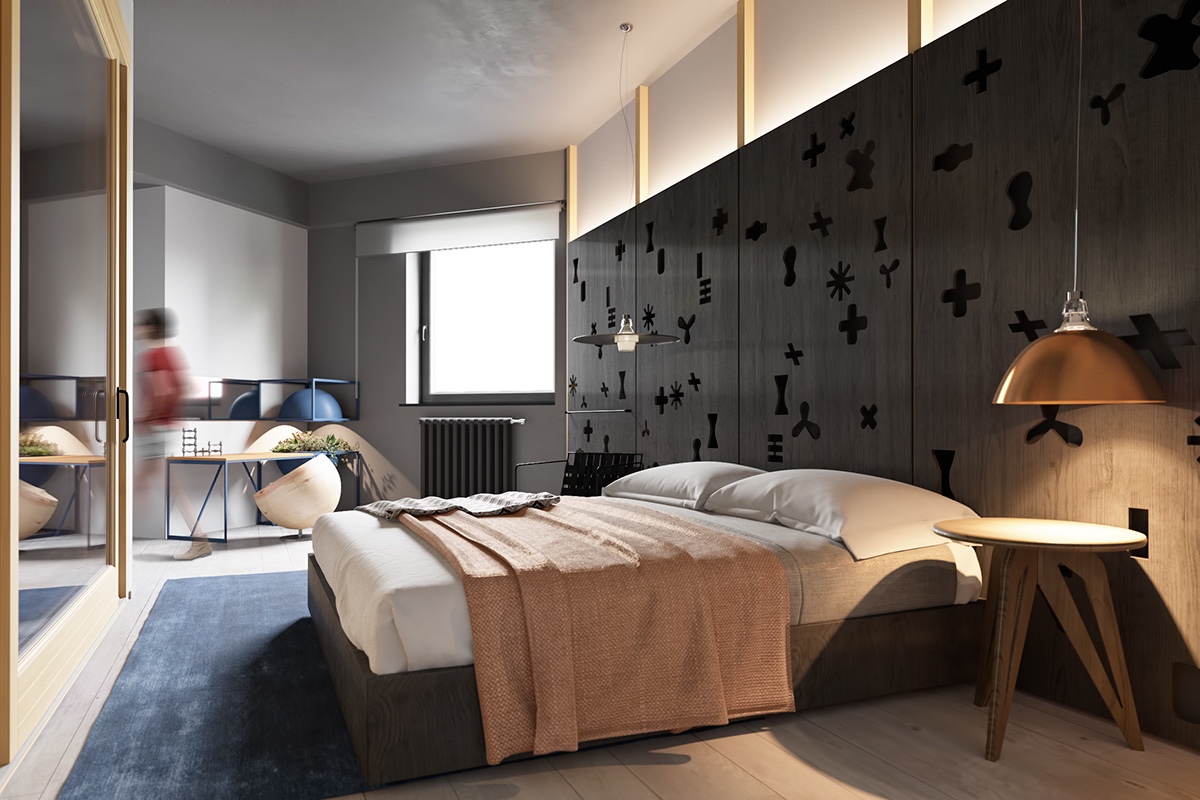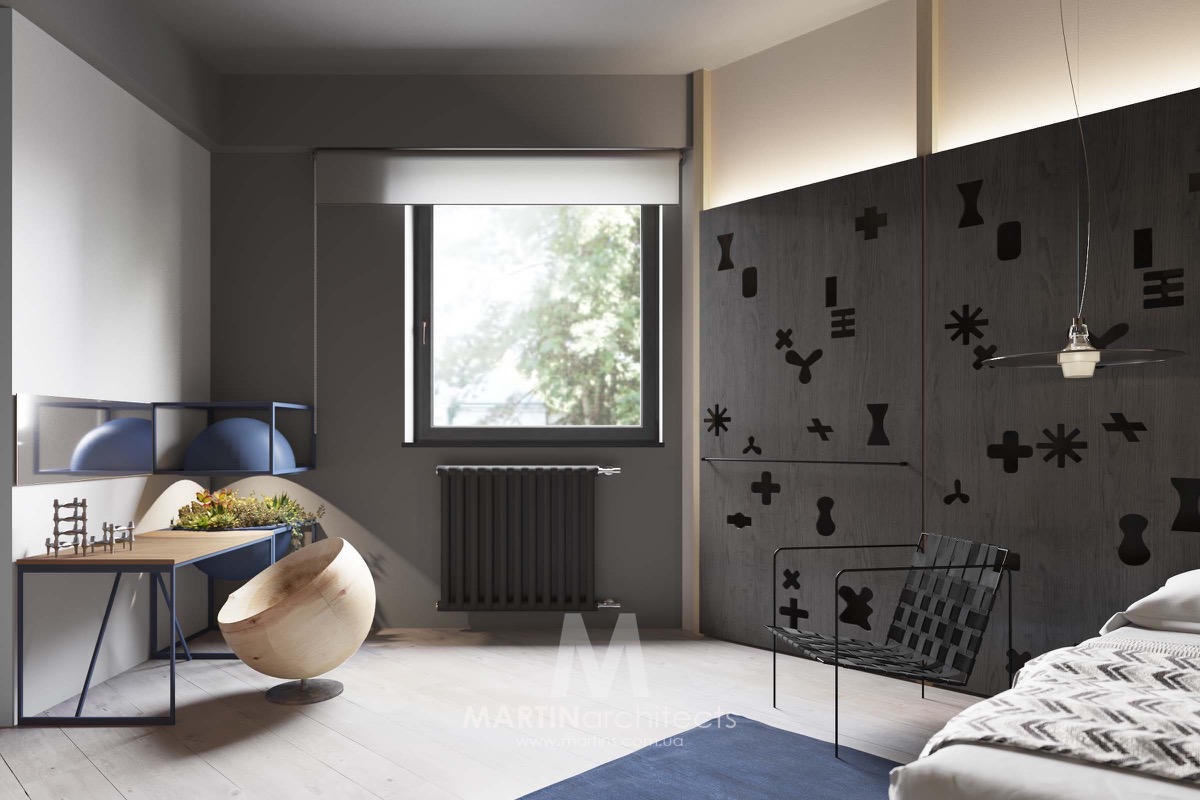 Sleek Modern Bathroom With a Soft Wooden Design Ideas
Then, for the bathroom, choosing a contemporary design to apply inside. This room looks beautiful with an electric pink lighting which gives a perfect glowing inside. The design using a wooden material as the main decor inside. When we look a glimpse, this room presents a traditional sense inside because of the decoration inside. Your bathroom will look perfect and awesome. Choosing a multiple pendants light to make this room perfect. With a modern and unique design in this bathroom, your room becomes more charming. Matched it with a soft wooden design and neutral color concept. A sleek modern bathroom here will make the studio apartment design ideas here awesome.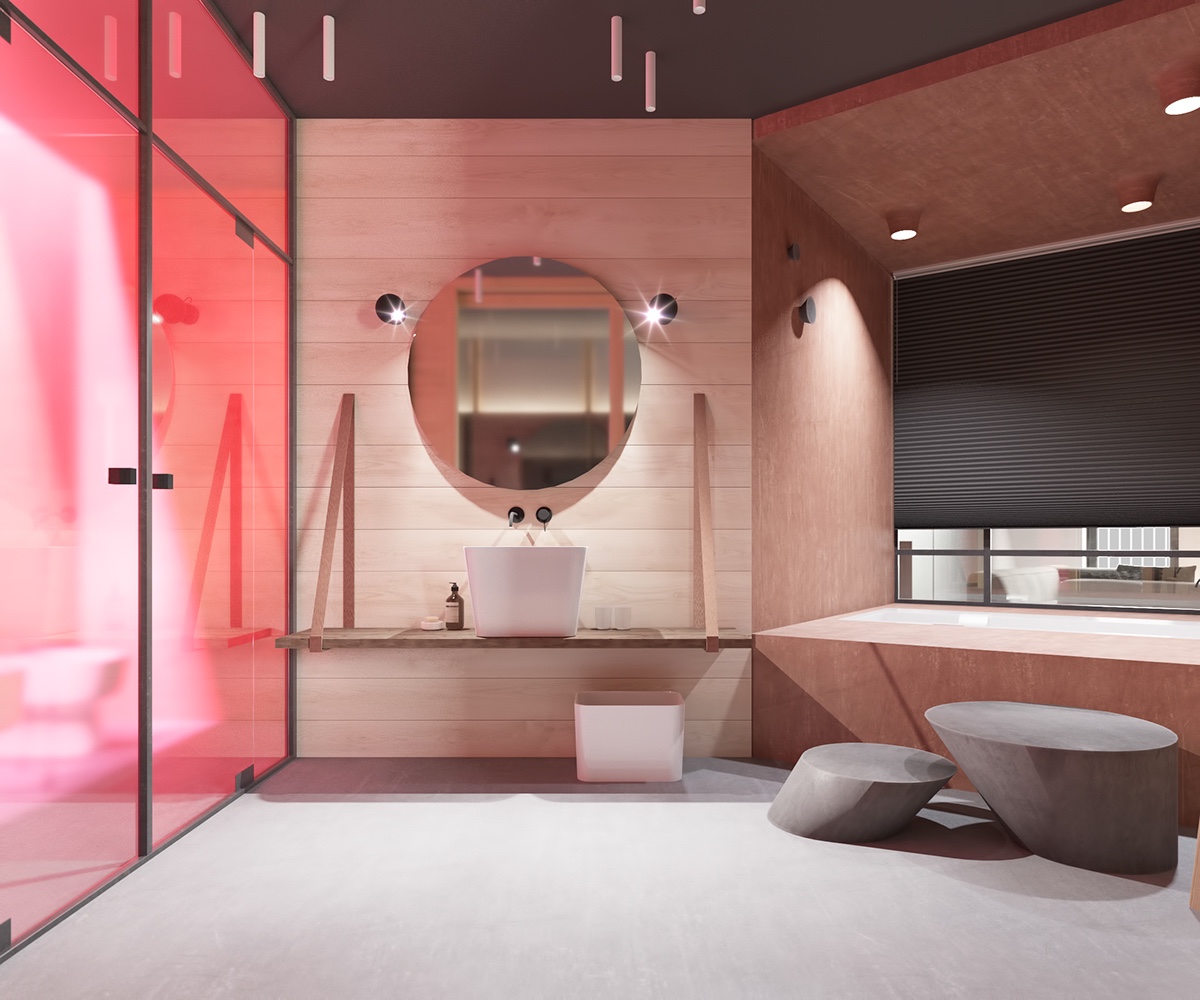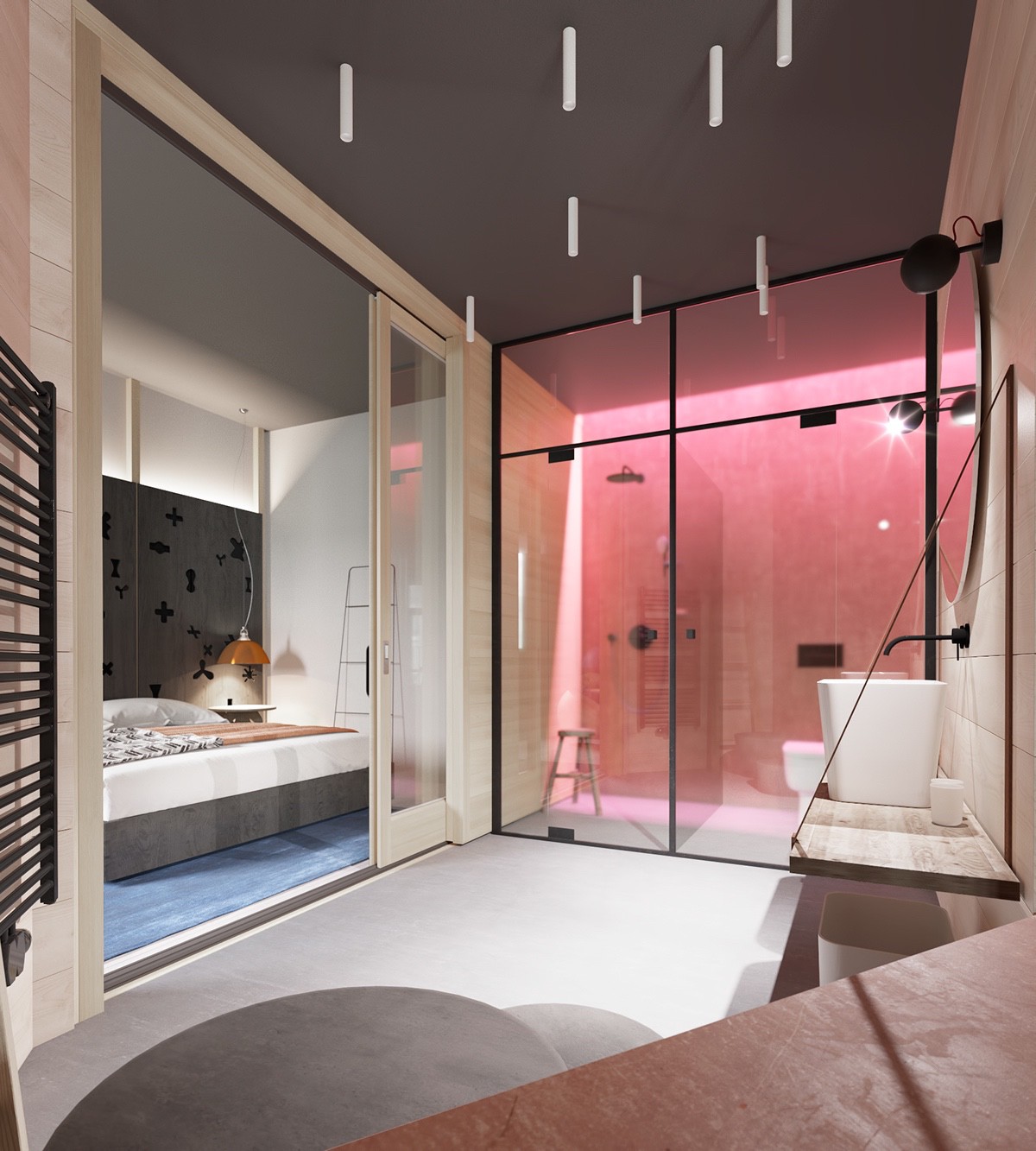 Do you interested in this sleek apartment interior design above? Let's make your flat perfect and outstanding with a modern and unique decor ideas. If you have a plan to renovate your flat, you may follow this concept design. Let your apartment presents a coziness because of the decoration inside.