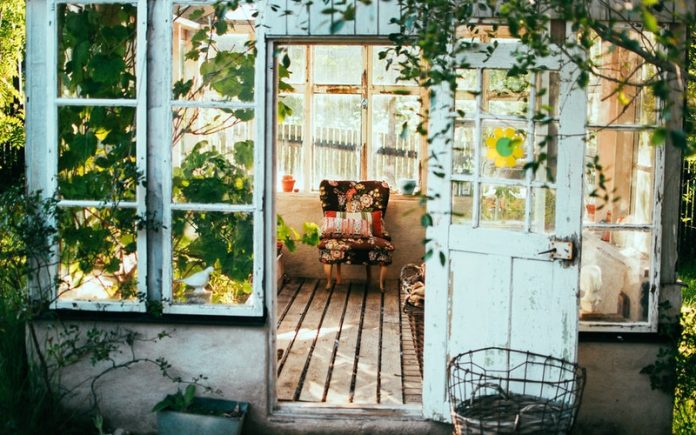 Your home provides shelter and a safe haven for your family members to unwind, relax and reconnect. Spend time bonding this summer as you complete a few DIY projects together around your home. Try one or more of these suggestions as you enhance your home and have fun.
Create a Memory Book
Choose a favorite vacation, event or year and turn those memories into a digital or a paper keepsake book. Include photos and paper mementos of the event, use presentation software to create unique graphics, and add stickers and colorful paper to the book. Then each family member can take turns writing their unique perspectives. With this memory book, your family spends time reminiscing about a favorite shared activity and gains a keepsake book that will bring pleasure for many years to come.
Build a Cornhole Board
A fun outdoor game, cornhole gives your family hours of pleasure. Build your own cornhole board to enhance your outdoor picnics or relax after a long day of work. After you build the cornhole board, design it in bright colors or with your favorite sports team's colors. Sew your own cornhole bags from old t-shirts or blankets filled with rice. If you enjoy this DIY project, consider starting a fun family side business and making cornhole boards to sell on apps like eBay, Etsy or Shopify.
Decorate a Fan
Stay cool all summer with a colorful fan. This project is so much fun that you might want to make one for each family member!
Assemble paint, brushes and smocks.
Unplug the fan and remove the protective cover.
Paint each individual blade. Choose bright colors for the best results.
Allow the paint to dry.
Reassemble the fan and enjoy the cool, colorful breeze.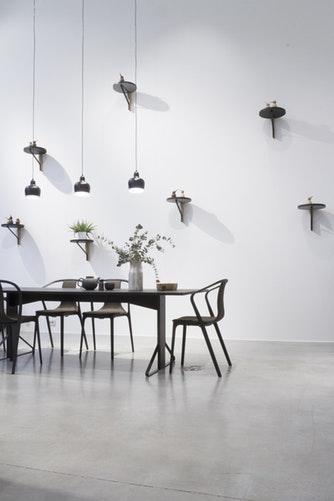 Design an Outdoor Obstacle Course
American Ninja Warrior contestants often train on homemade backyard obstacle courses, and you can use this effective tool to get fit and have fun with your family, too. Make your course as easy or challenging as you wish, and use traditional playground equipment or get creative with the obstacles. Here are some examples, but use your imagination to create a course that's appropriate and engaging for your family.
Bounce over or jump on flat tires.
Crawl through hula hoops or tires partially buried vertically.
Assemble a seesaw with planks.
Create balance beams from wood.
Climb over a net or hammock.
Arrange cones for agility drills.
Crawl under chairs.
Jump on stepping stones.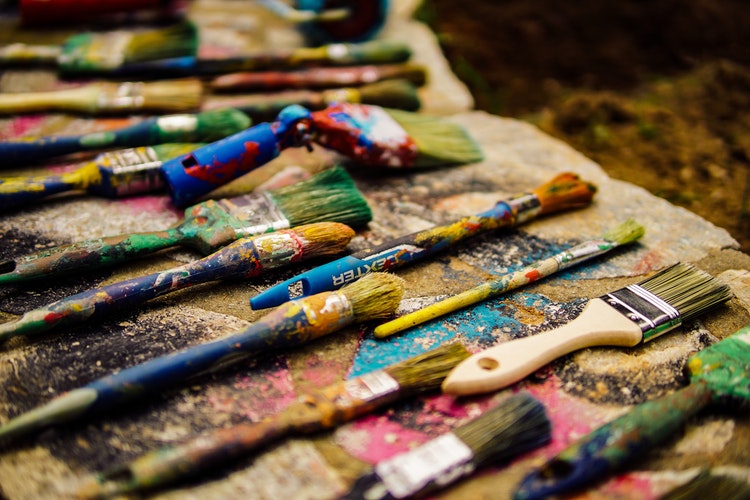 Paint a Playroom Mural
Transform a wall, floor or ceiling in the playroom, den or other hangout space with a fun, colorful mural. Assign every family member their own wall to paint whatever design they want, use a pie chart maker to create a unique and uniform design, or work together to create an elaborate image. Whether you paint a family portrait or tie-dye design, the mural adds a creative touch to your home and gives your family a fun weekend activity.
Reorganize the Garage   
Take a look around your garage. Does it function properly and meet your family's needs? If not, take time to reorganize it.
Start by emptying the space. Sell or donate items you no longer use or want, including sporting goods you've outgrown. Toss broken items in the trash.
Next, select organizational tools that fit your space. Pegboard or hooks allow you to hang and organize items on the wall, shelves hold boxes or oversized items, and overhead storage corrals seasonal items.
Finally, place everything back into the garage. Try to keep like items together. That way, your kids know exactly where to find and put away their sports gear, and you can find your tools.
Your garage is now functional, everything has an assigned place and your entire family can enjoy the organized and tidy space.
Assemble Wind Chimes
With items from around your house, your family can create beautiful musical wind chimes. Use seashells from your beach vacation, vintage silverware from a local thrift store or clean tin cans. To make a tin can wind chime, follow these steps.
Soak the cans overnight in water to remove the labels.
Wash the cans in hot, soapy water.
Give each family member a can to paint or allow each family member to make their own complete wind chime.
Allow the painted cans to dry.
Make a hole in the bottom of each can with a hammer and nail.
Attach string or wire of varying lengths to each can and string the cans together.
Enjoy your new musical wind chimes.
Configure a Bookshelf
On a homemade bookshelf, your family can store beloved books, photos or collectibles. Arrange used plastic pallets into a DIY bookshelf or secure crates to the wall. Alternatively, hang shelves, painted boards, industrial pipe, or ladders on the wall for creative book storage.
Repaint the House
Give your house a facelift with a little paint. If you don't want to repaint your entire house, choose one or two rooms or a few smaller projects to complete. As a family, you could refinish the kitchen cabinets, paint the bathroom ceiling or change the color of your bedroom doors. Even repainting closet interiors, cabinet shelves or window frames gives your house a new, fresh look.
[email protected] Curb appeal makes a big difference in your home's value, so plant trees, mow the grass or build and hang window flower boxes. Your kids can help pick plants, and everyone can pull weeds or spread mulch.
As an alternative to landscaping, plant a garden. Whether you cultivate a plot for vegetables, build a green bean teepee or arrange herb containers on the deck, garden plants add color and life to your home's exterior and are a family-friendly and creative alternative to professional landscaping.
Hang a Porch or Tree Swing
Expand your outdoor play area with a swing your family builds together. If you choose to build a porch swing, use wooden pallets or sanded planks, and a tire or flat board can function as a tree swing. Be sure to use sturdy rope and an anchor to secure your swing. Instead of buying cushions for the swings, sew your own. Use an old blanket filled with t-shirts or decorate old pillows with buttons or beads. Your outdoor swings are now ready for your entire family to enjoy.
Edit Home Videos
All the family videos you've recorded over the year may be sitting unwatched on your computer or phone. Create family keepsakes with edited home videos. Edit the best clips, add your favorite songs and save your edited videos to a hard drive or USB flash drive or publish them as part of your family's video monetization strategy. You'll have fun watching the movies and enjoying them often.
Create Wall Art
Spruce up your walls with handmade art. Create a family hand tree on canvas with each of your family's handprints as leaves on a tree. Paint frames and use them to display your children's artwork or favorite family photo. You can also make a family tree to display on your living room wall. These and other art add character to your home and are fun family projects.
This summer, your entire family can complete several DIY projects. These projects are both functional and fun, so choose one or more projects to complete this weekend!