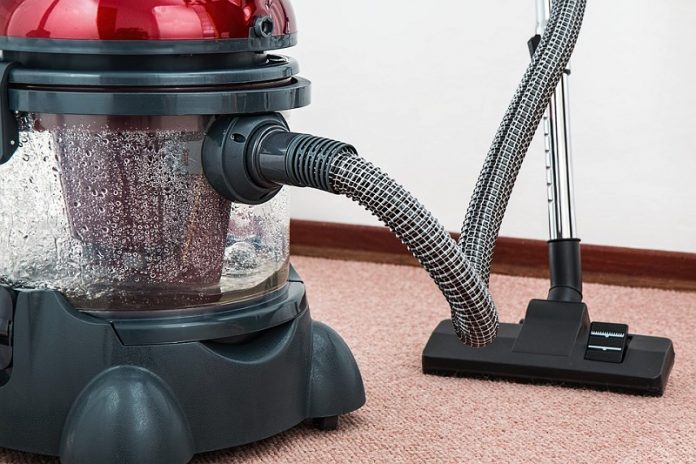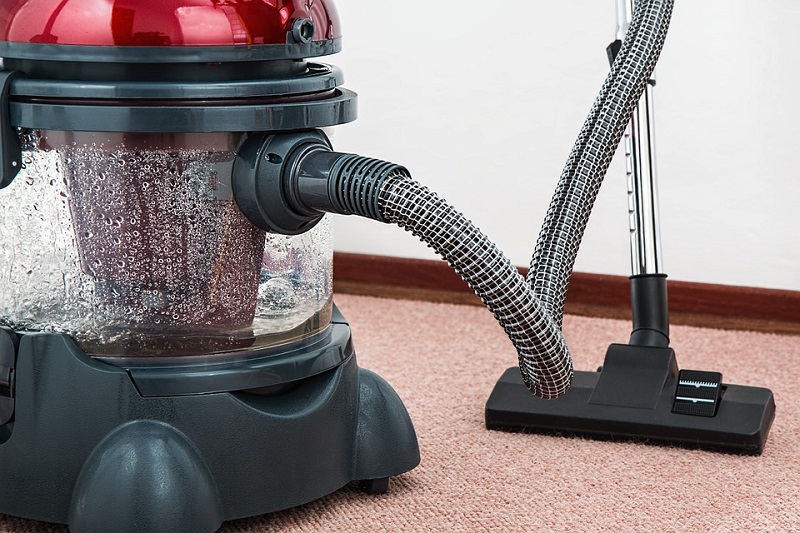 Carpets require considerable attention, and that's why you need to buy nothing short of a robot vacuum designed for carpet cleaning.
On the other hand, robot vacuums have significantly evolved. They came as simple hard floor cleaners, and today, they are highly specialized. You will find robot vacuums for hardwood, carpet, pet hair and even carpets. Today, we want to do some digging and find out what makes a good robot vacuum cleaner for carpets. Of importance, we want to answer the question; will any robot vacuum cleaner handle your carpet?
There are several types of carpets classified depending on the fabric material used. However, in the discussion of carpet cleaning, the density of the material is fundamental. Heavy pile carpets are often hard to clean than the light pile. This is because they have deeper openings where dirt can hide easily.
To some extent, I agree carpet cleaning is not very hard but then, it requires frequent cleaning, and that's where the problem sets in. If you don't clean the carpet frequently, the dirt may stain or damage the fabric. Unfortunately, you don't have time to vacuum the carpet with your handheld vacuum daily. This is worse if you have kids or pets because you will be required to vacuum at least twice daily to maintain a comfortable environment.
The advantage of robot vacuums is that they work autonomously and that explains the name, robot vacuum cleaners. It is the automatic operation that sets them apart from the regular vacuums. A robot vacuum will clean the carpet even when you are away and in fact, you can program it to clean the floors and carpets daily for the entire week. This is by far the best technology robot vacuums have won the hearts of housewives with.
Apart from the autonomous operation, these little helpers are intelligent. First, they have inbuilt navigation systems that tell it where to pass and helps them avoid obstacles and of course, the stairs. In the past, some models like the Roomba 500 Series had problems maneuvering on carpets because of the heavy carpet fiber. But I'm glad that these days, models like ILIFE and Roomba have large off-road RoadRover wheels that improve traction. Carpet to floor transition is now a buzz, unlike the old times when you'd find your robot vacuum stuck on the carpet edges.
If you are looking for detailed information, here is a guide on how to choose the best robot vacuum for carpets. But for now, let's look at the important highlights.
Is a robot vacuum powerful like a regular vacuum?
When it comes to carpet cleaning, suction power is fundamental. As mentioned elsewhere in this article, dirt hides deep inside the carpet fabric and getting the tiny dust particles will require high vacuum power. So, is a robot vacuum as powerful as my regular vacuum?
To be honest, a robot vacuum cleaner may not be as powerful as your regular vacuum. You will agree with me that regular vacuums are quite powerful and can run at different power levels. One structural difference robot vacuums bring on board is specialized cleaning. For regular vacuums, there is the need for super-high suction power because they do the toughest vacuuming tasks. For robot vacuums, and in this case, robot vacuums for carpets, it is different. These are designed to suit the vacuum power requirements of carpets. So, any assumption that a regular vacuum is better than a robot vacuum on the basis of vacuum power doesn't hold water.
On many forums, I have seen people asking, can a robot vacuum clean a carpet that was put away for years? Hell no! That will be too much for a robot vacuum, even the Roomba which is considered the best for carpets. That said, you still want to keep your regular vacuum around for those general cleaning needs. In fact, I recommend cleaning your carpet with the regular vacuum, at least once a month to keep it in good shape.
Roomba's Carpet Boost vs. Deebot Turbo Mode
When it comes to shopping for a robot vacuum for carpets, the suction power is the biggest aspect you need to consider. But unlike regular vacuums that can run in multiple power modes, the best models of robot vacuums for carpets have two power modes; low and high. But they are often branded differently. Two of the household names pit a battle between Carpet Boost in the Roomba 980 and Turbo mode in Deebot D7 Connected.
One unique feature that sets these two vacuums apart from the crowd is their motor the use the latest Gen 3 motor which is more efficient. Many of the robot vacuums recommended for carpets have Gen 2 motors, but hey, this is 2018; Generation 3 brushless DC motors are the new kids on the block.
For some reason, I would still go with Roomba 980's Carpet Boost because it is something I have tested and proven for a year and counting. I have tested the D7 Connected, and its performance is excellent too. However, it has not passed my time test because most of the vacuums I know lose power after a month of use. So for now, Roomba 980 remains my best choice for carpets followed by the D7 Connected.
Can any robot vacuum cleaner work on carpet?
You will agree with me that one of the reasons a regular vacuum is a no for many carpet owners is because of the damage it has on carpet fabric. The super-high pressure may damage some fabrics, and this is why a robot vacuum cleaner is recommended. At least they come packed with just enough suction power to handle carpet cleaning. But still, not every vacuum will give you value for your money.
When it comes to suction power, you can be comfortable even with a 2nd Generation motor. Vacuums like Roomba 960 and 890 deliver 5* more air power and will do an excellent job on light carpet.  That said, anything above 800Pa is not bad, but a Gen 3 motor is the best as they deliver up to 2000Pa.
Apart from the cleaning performance, the brush system matters. Surprisingly, this is not in any way regarding how it cleans. You want a vacuum cleaner with gentle brushes that won't damage or worse enough, disintegrate the carpet fabric. Here, I recommend rubber extractors because plastic bristles tend to be so rough on carpets.
Wrapping Up
To be honest, shopping for a robot vacuum for carpets is not an easy task. This is because carpets require intensive vacuuming and are very fragile. Make sure you get a robot vacuum with dedicated carpet mode. Also, it should have gentle brushes to protect the carpet fiber from damage. These are the most critical aspects when choosing a carpet robot vacuum. However, the other aspects like filters, navigation, scheduling and the rest also matter but shouldn't influence your buying decision like the two primary factors; vacuum power and the brushes!