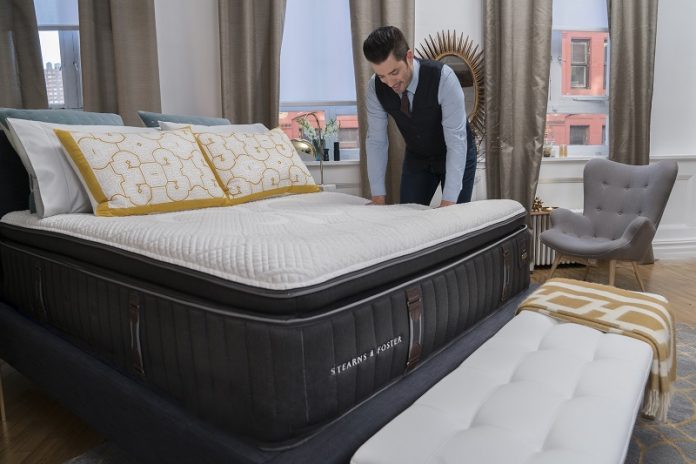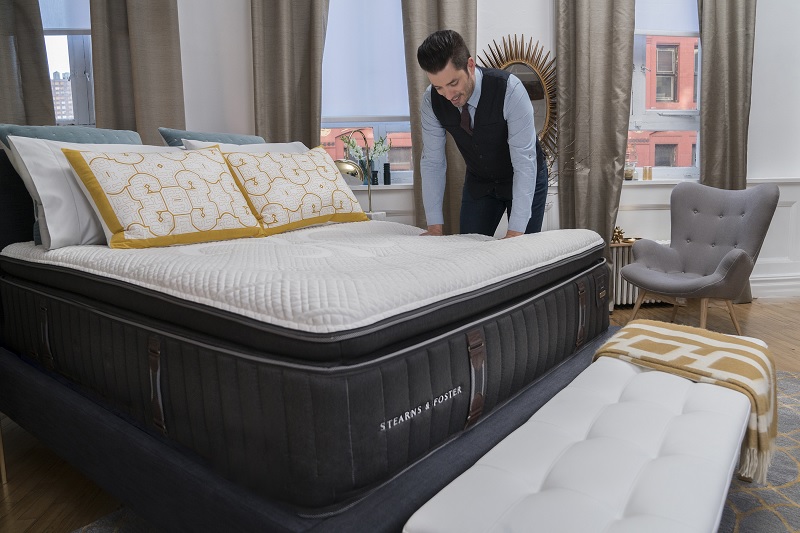 It is probably better to get no sleep at all than to spend your night on a bad mattress. Not only is this bad for your back and overall health, but you will probably have nightmares tossing and turning all night. If it is time to shop for a new mattress this is something that you should never putt off too long. We understand that going out to buy a new mattress can cause you unwanted headaches. The guide below will make your work a lot easier by pinpointing key factors to consider to help you get the right product.
Durability
Anticipate to use your mattress for the next seven years or above. This means that you should only go for the one that has a composition of high-quality materials and construction. In terms of materials, it is important to note that products with hybrids and innersprings usually have shorter lifespans whereas airbed, foam, and latex have been known to last for long. The choice of materials usually depends on your preference.
Support

There are very many mattresses out there that only offer optimal support. This is where you will get the support needed for a few days and after that, they start sinking in places that they should not. Purchase a product that will offer consistent support through its lifespan. It is one of the reasons it helps to do research on the available options. Reading reviews from actual people who have used the mattresses can help you identify the ones to explore and the ones to put at the very bottom of your consideration list. Also, make sure you choose the right bed that that can support people who weigh over 250 pounds.
The Ability to Conform

After identifying the right material, you should also make sure that you will not feel as though you are sleeping on a wooden table. The mattress that you pick needs to conform easily to your body shape. This ensures that you have a comfortable and relaxing time on the product and at the same time it offers the support that the spine needs to remain in position. This will help you not to wake up with any pressure points.
Test the Mattress
Make sure you set aside enough time to go shopping because making rushed decisions may end up badly. If you are at a physical store, it is highly advisable to know how the product will perform before you take it home. This does not mean that you jump on it for a second and then move to the next one. You will require at least ten to twenty minutes to get a feel of what the mattress has to offer. Make sure you sleep on your tummy as well as your back so that you can end up making a wise decision that you will not regret. If you are feeling too much pressure when the salesperson is around, politely ask them to leave so that you can have enough time on your own.
Firmness
As you are checking out the performance of the mattress, be sure to get the proper firmness for your body weight and sleeping position. For instance, if you weigh less than 130 pounds, it would be better to invest in a softer mattress. Such products promote more pressure relief and conforming. Individuals who tend to sleep on their backs or stomachs tend to do better on firmer mattresses. If you are looking for a mattress that you will use as a couple and you have contrasting preferences on the firmness of the mattress, it would be ideal to go for the products that come with various firmness settings on each of the sides so that no one compromises on sleep quality. You can also look into things like motion isolation if it bothers you when your sleeping partner moves and they end up disrupting your sleep. If this is the case look for a product that comes with adaptive comfort layers that will minimize the impact when someone else gets in and out of bed or shifts their position.
Budget
Getting a good mattress does not mean that you will have to buy the most expensive option. After identifying the one that you like and can see yourself enjoying it for many many years, try and find out how different stores price the item. Once you get the one that has the most affordable rates, you should not pay full price. Put your negotiating skills to test so that you end up saving some money.
Study the Fine Print of Return Policies
You are allowed to change your mind once you have used the mattress for a couple of days and felt that it was not the perfect fit. Some stores will give you month-long trial while others will only give you a few weeks. Make sure that you only get the product from a store that has your best interests at heart. This means that you should get a full refund so that you can get the funds that you need to finally get the mattress that will work for you 100%.
Look into the Warranty Situation
After being well-informed about the return policies, it is not time to educate yourself about warranties. Most reputable companies will have warranties that last for a decade. Some will even offer lifetime coverage while others only deal with a couple of years. Look at the aspects of the mattress that are under warranty. If the product comes with a limited warranty, find out exactly what this means so that you can avoid problems in the future.
Buy A New Mattresses
If at any time you want to get a mattress, it is usually better to go for a new option. Even though it might have been stated earlier that you need not waste time when buying the product, it is better to hold off a little while and get a new product instead of using your little cash to buy a used product that will not serve you well.
Another option would be to buy the mattress straight from the manufacturer as it will definitely be cheaper than the retail store because you will be getting them straight from the source.  Alternatively, wait for the days when stores hold major sales and you could end up saving loads of money while ending up with a top-notch product that you will use and love for many years.
There is no reason to stress about spending loads of money on a bed and mattress when you can simply go out and buy yourself the convenient mattress bed that will ensure that your nights will never be the same again.