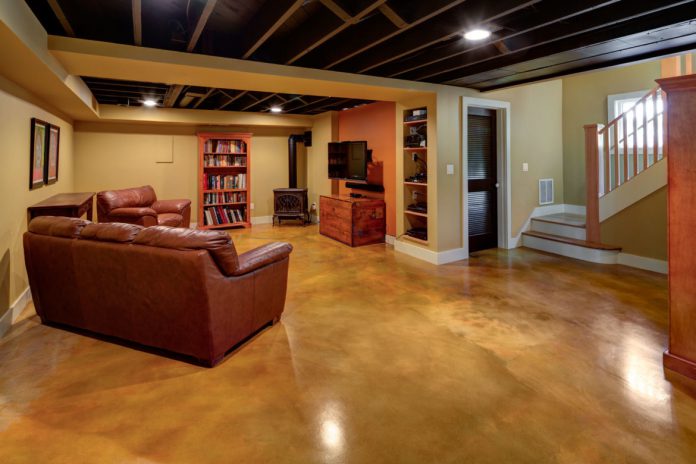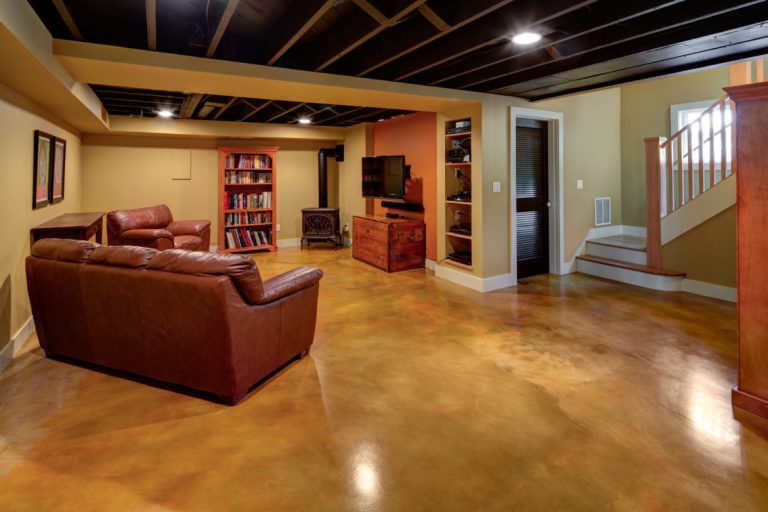 Roohome.com – A basement remodel contractor has to possess the experience and skill to ensure the basement space is completely waterproof as well as provide accurate ideas to you for a vast project that equally fits your space and budget. The accurate contractor turns both criteria perfectly, and these queries can help you to restrict the list of contractors in your locality.
There are some overall questions you should ask a basement contractor. Renovating the basement sometimes involves waterproofing since the basements are more likely to flood even in the peak zones. The concrete slab in your basement similarly continuously soaks moistness, which is why the basement flooring must be waterproofed. 
This suggests wood flooring is certainly not an option for basement flooring except you use engineered hardwood. So, to ask some general questions to your contractor visit here to get idea about typical basement related repairs. 
Questions To Ask A Contractor When Remodelling A Basement
Several homeowners think the basement renovation will be an easy and simple project for them. They think it is just to put down some flooring as well as hanging the drywall. Well, that is just a small portion of the whole project. 
There is plenty of works when this comes to making a new basement space or remodelling it. Find out these vital questions you need to ask your contractor before you start working on your basement renovation project. 
What Are The Codes, & Will You Need To Obtain Permits For The Project?
Your region most probably has codes that need to meet for specifics such as electrical work, plumbing, space, and HVAC requirements. In case your basement doesn't reach that elevation, your remodel contractor may be capable of moving ducts & pipes to increase the ceiling to some degree that you will need to think well beforehand about the construction process.
Even though applying for licenses can take some time and also may add some extra cost, it's vital to avoid structural and legal issues in the future. Full-service renovation companies obtain permits as well as schedule checks for their customers to make sure that all job is up to the code. In that way, you do not have to waste your valuable time learning as well as directing the system.
How Long Has The Contractor Been In This Business?
You should ask this question to find out whether the contractor has experience or just started working in the field. If the contractor is new in the business, then it can be a little risky to work with them as first-timers make mistakes most of the time. And we hope you won't want that to happen to you. 
Is The Contractor Licensed?
An unlicensed contractor can leave you in a bad position in case something goes wrong while working. In case you can't protest to your region's licensing board, looking for damages in the civil court might be your solitary recourse. So, be very careful and know about this before hiring a contractor for the job. Also, it might be prudent to ask them if they have insurance for Contractors!
Does The Contractor Offer A Warranty To You?
Frequently in the building industry servicers will denote to somewhat termed as "Taillight Warranty." That means it is your provision ends when the contractor's van pulls out of the driveway after finishing the job. A corporation must offer you a written warranty of their work. In this way, homeowners can have peace of mind by knowing that in case something bad happens the company will still be with you after they complete your project.
How Long Will The Contractor Take To Complete Your Basement Project?
Understanding the timeline of your basement project and also discussing any possible interruptions up-front will surely help you to know how you should plan around the unavoidable degree of trouble associated with the remodelling or construction job.
Is Your Contractor Able To Finish Your Basement Project Within Your Budget?
Pick a contractor who will understand your budget as well as communicate evidently with you about what can be convincingly done within your budget. Remember that a contractor who provides the cheapest bid might not essentially be the greatest choice for you.
Many contraction companies will offer you a proposal that appears great in the beginning–until you understand that it might not comprise such requirements as flooring, permits, as well as other facilities. Along with cost, you must consider the reputation, experience, and also references while making your final choice.
BOTTOM LINE:
As soon as you have made your mind on the accurate contractor for your basement remodel project, ensure you go through all the satisfactory print in the agreement and are entirely clear on the working period. Then, start fantasizing about the picture-perfect remodelled basement as well as all the good times you will spend there.