Roohome.com – Applying the dark theme as your dark living room decorating idea would give the romantic and relaxing feel. Some people afraid of applying dark color scheme, because most of them think that it can not go well. Actually, the dark color scheme would decorate your room with the calm and soft touch, and it would be perfect for gathering with your family or friends.
Small living room decorating ideas
Do not be afraid for decorating your small space with the dark color paint. The arrangement of the right color that match with its complementary will give you the comfortable and elegant rooms. It can make you does not want to go out even if there are a long weekend. Adding the other accents also good for the small living room decoration, but, make sure that it will not change the first concept.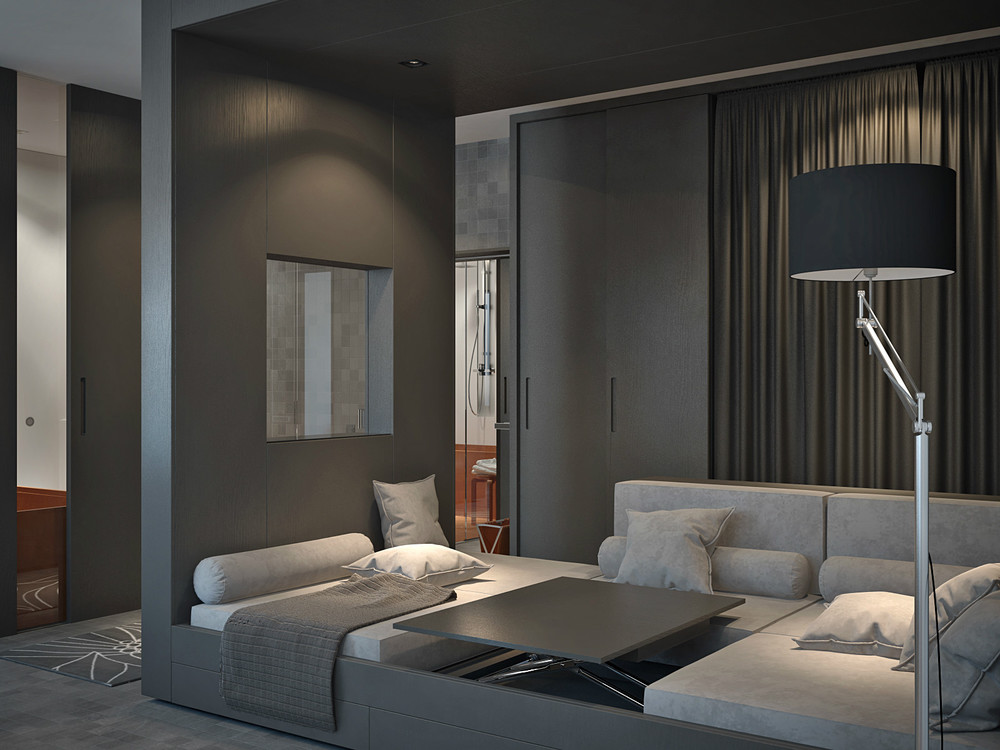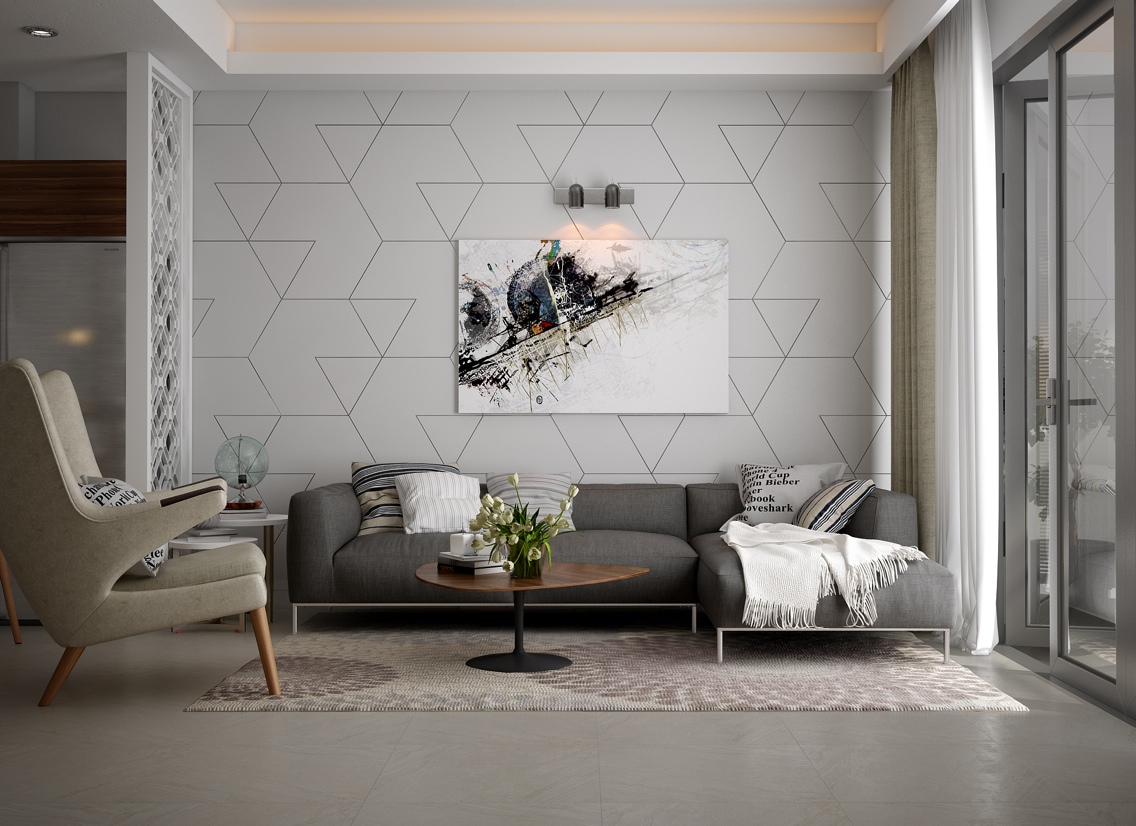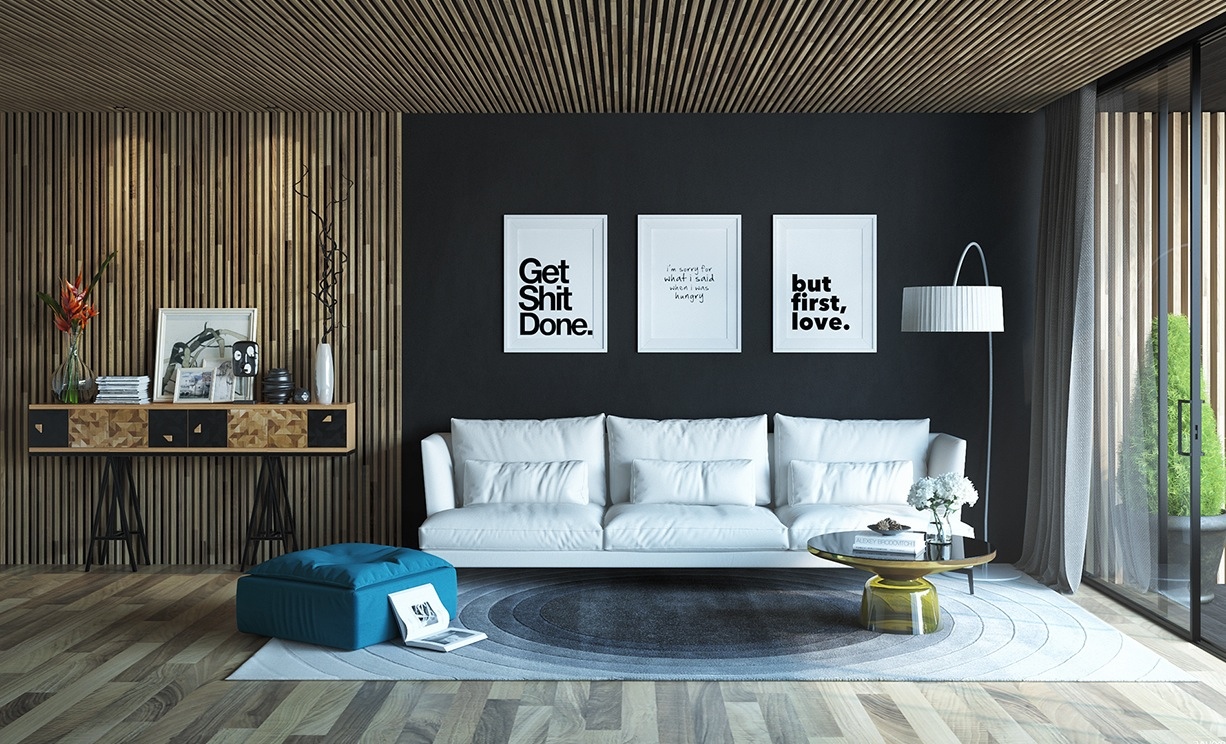 Decorating living room layout
Decorating your living space according to the needs and furniture design that you want to use. The perfect living room layout according to the author who set it. If they can not match it each other, it can not balance. So, be careful while decorating room layout. For example, you can use the lamp decoration in its space, as long as the light can be matched with the surroundings.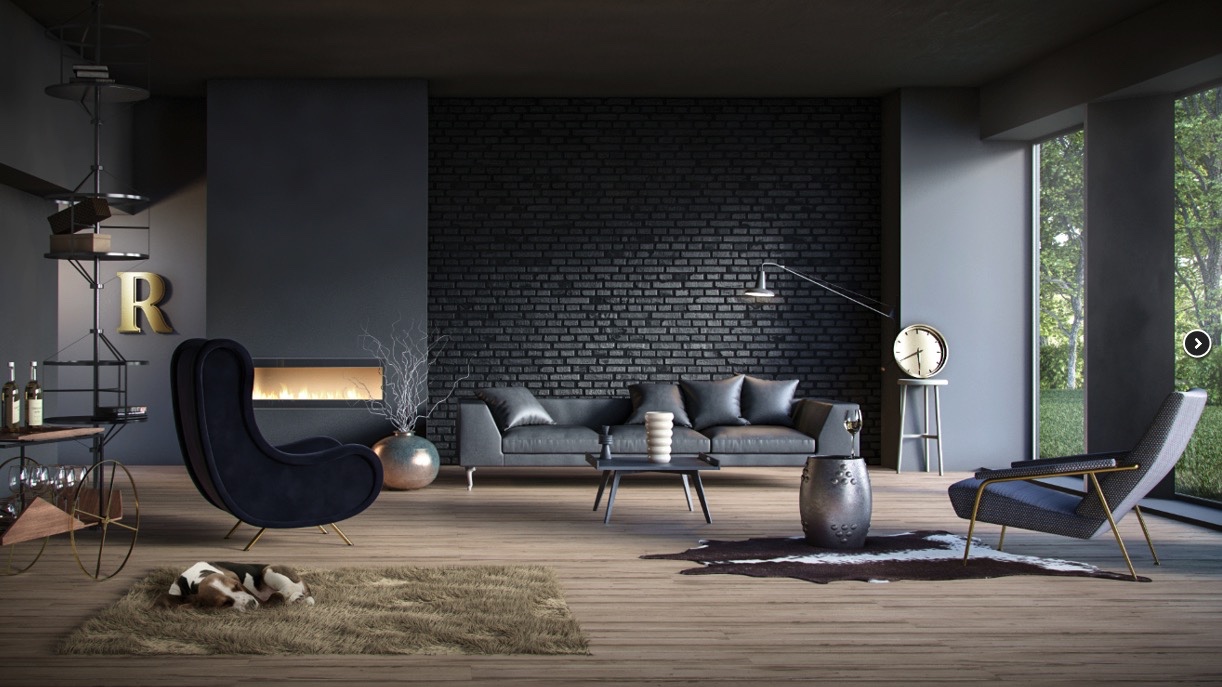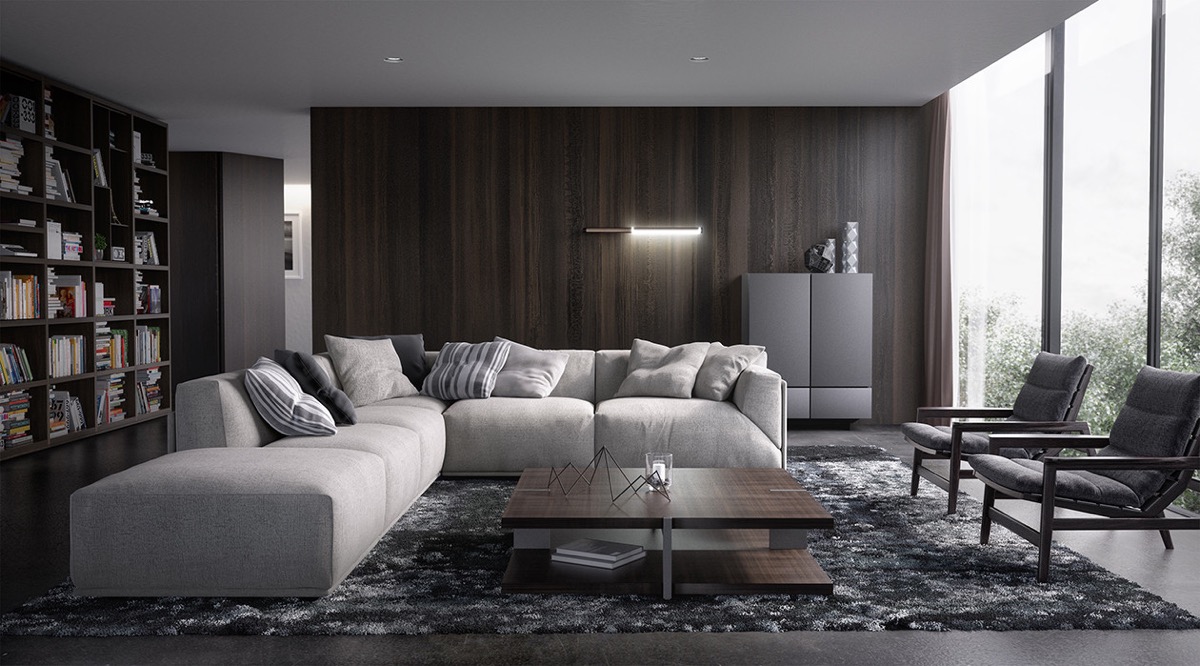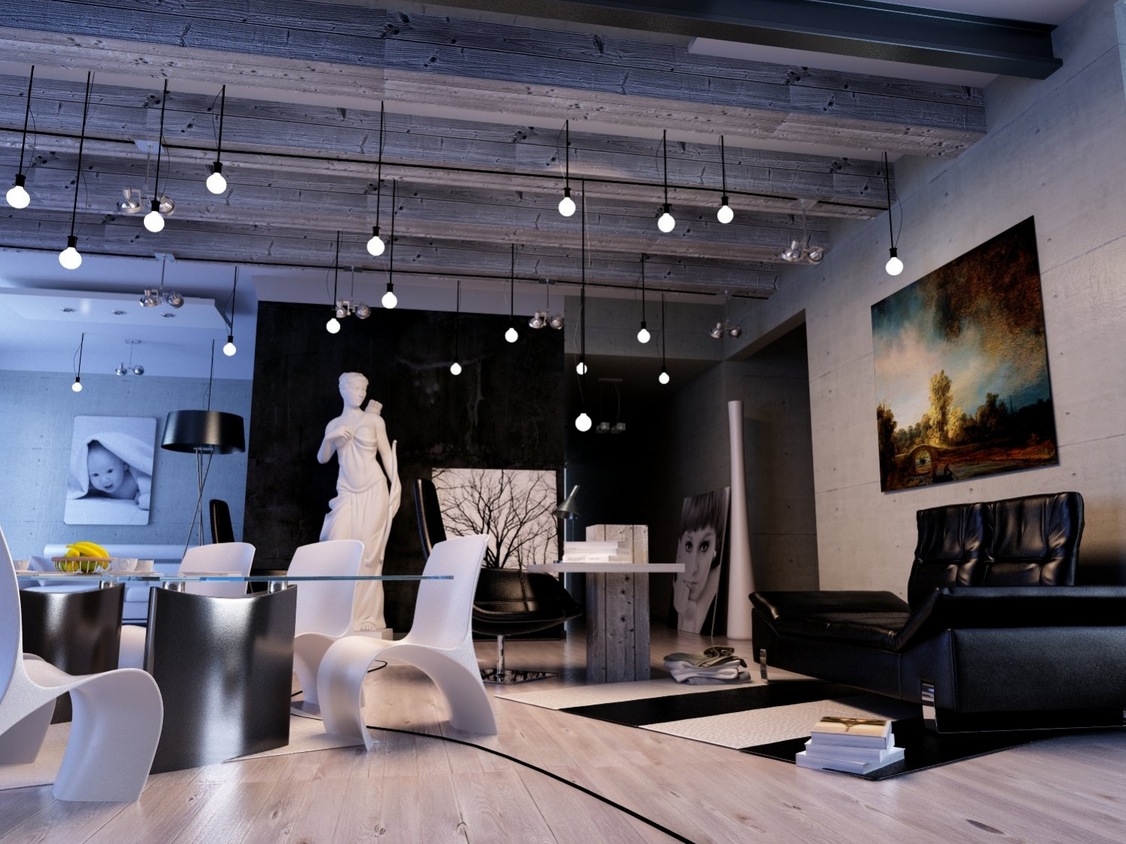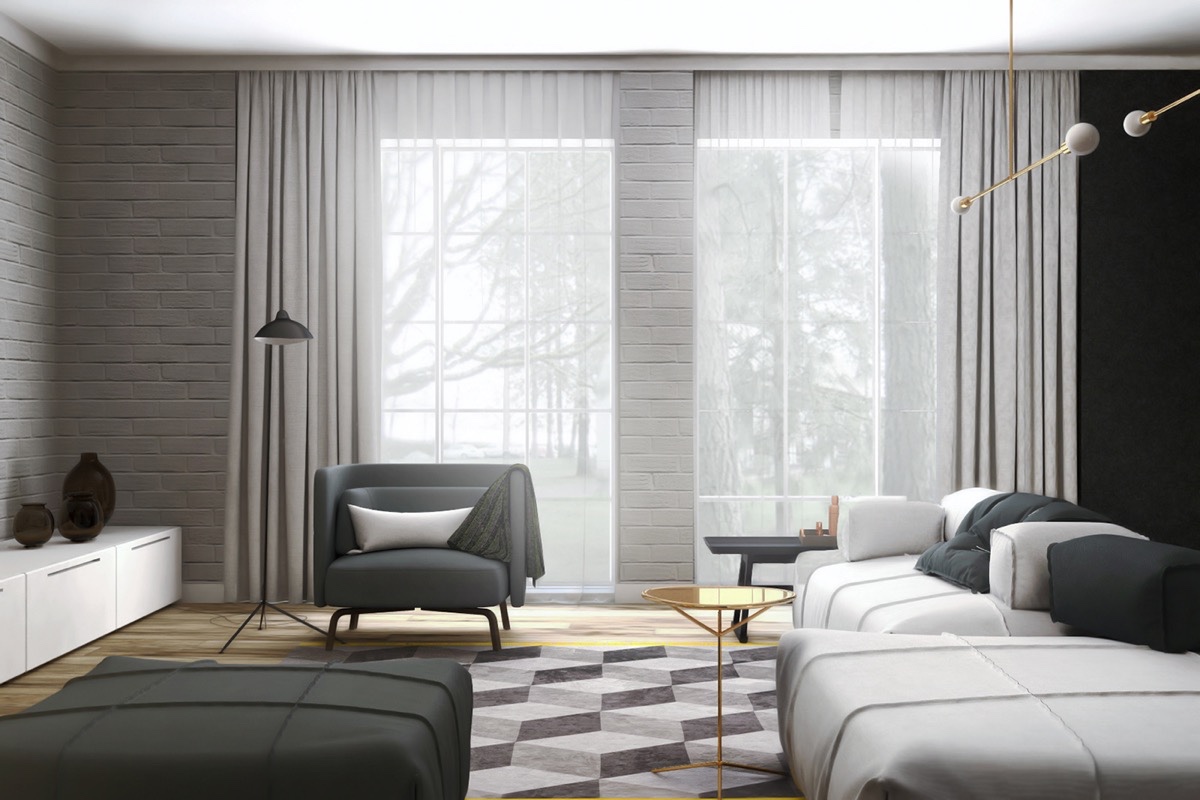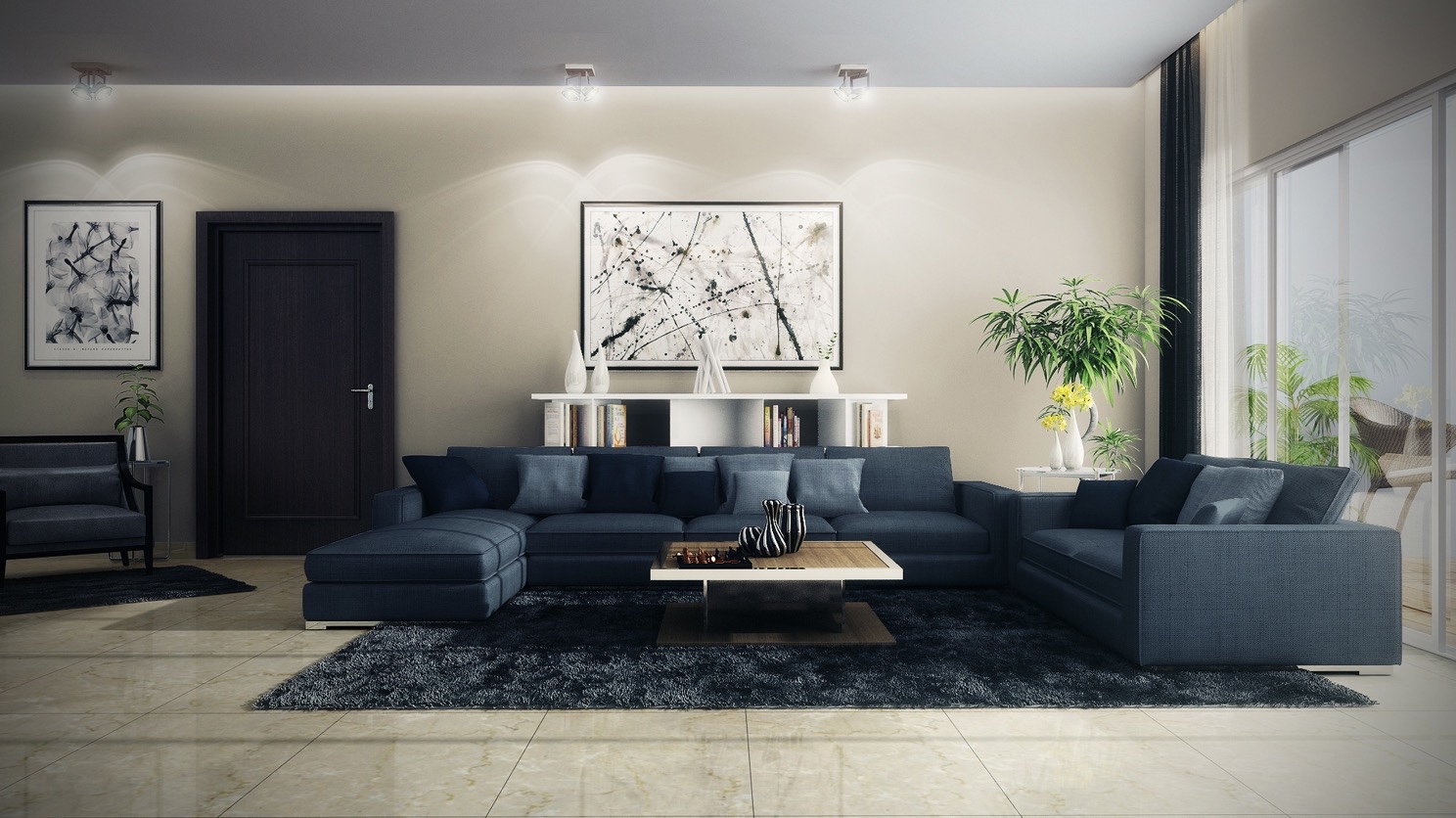 Using the combination of traditional and modern dark living room also interesting for people who like the different style. It can make you feel like living in the old era but enjoy the modern facilitate with all the conveniences.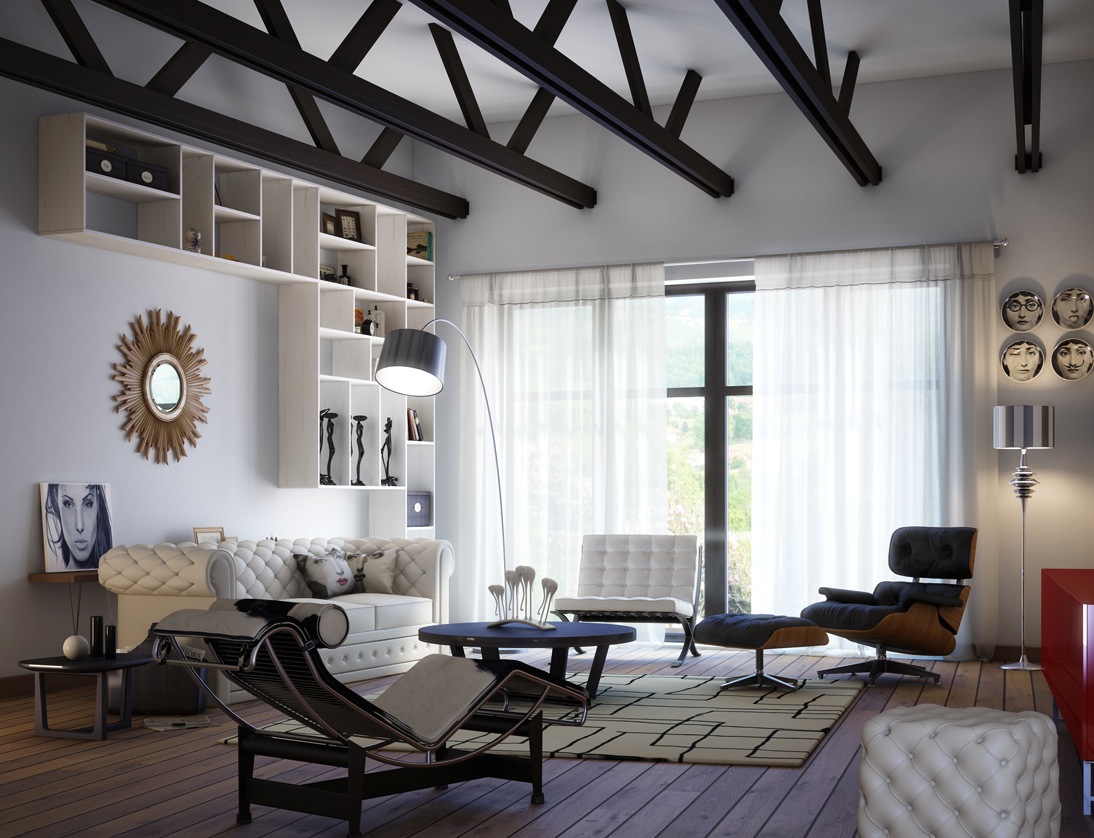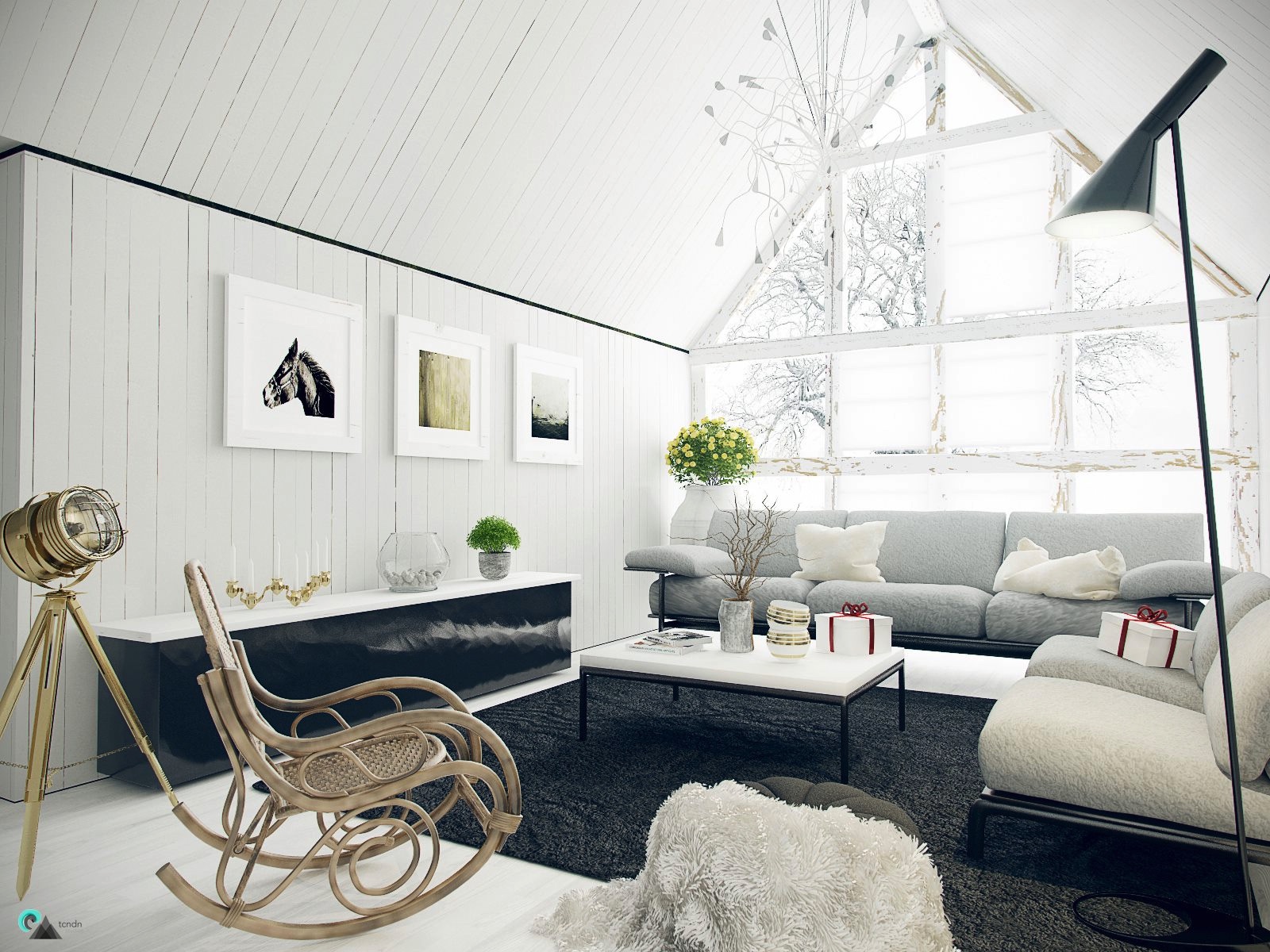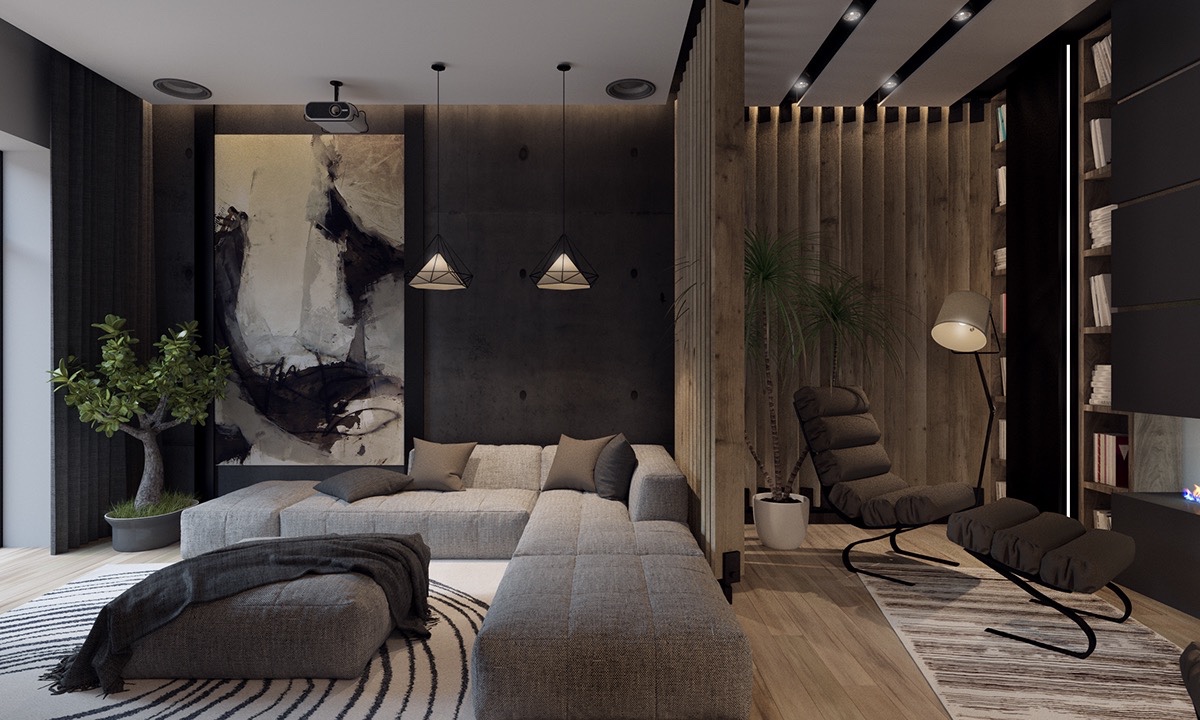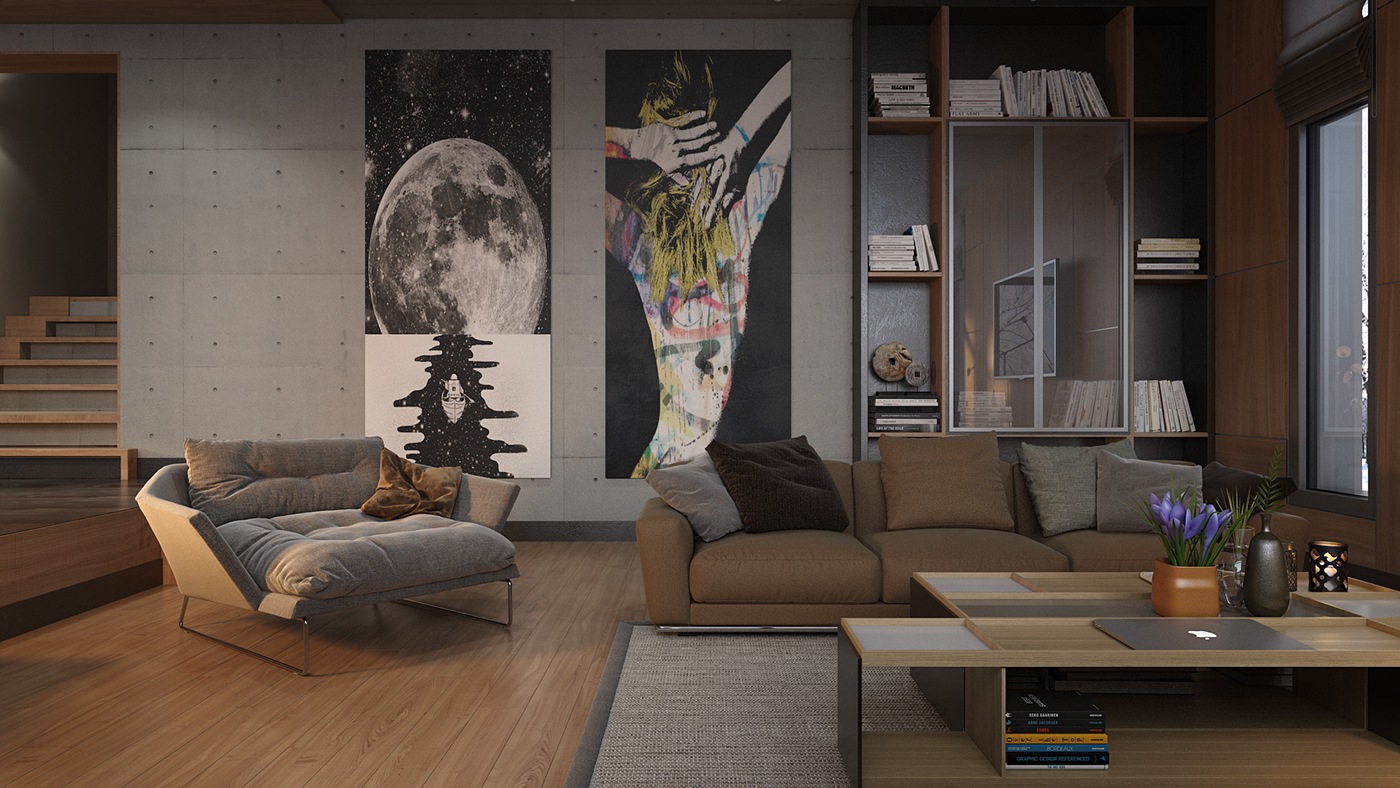 Adding some wall decoration depends on your style, would give more spirit and creative while you are spending your time in this room.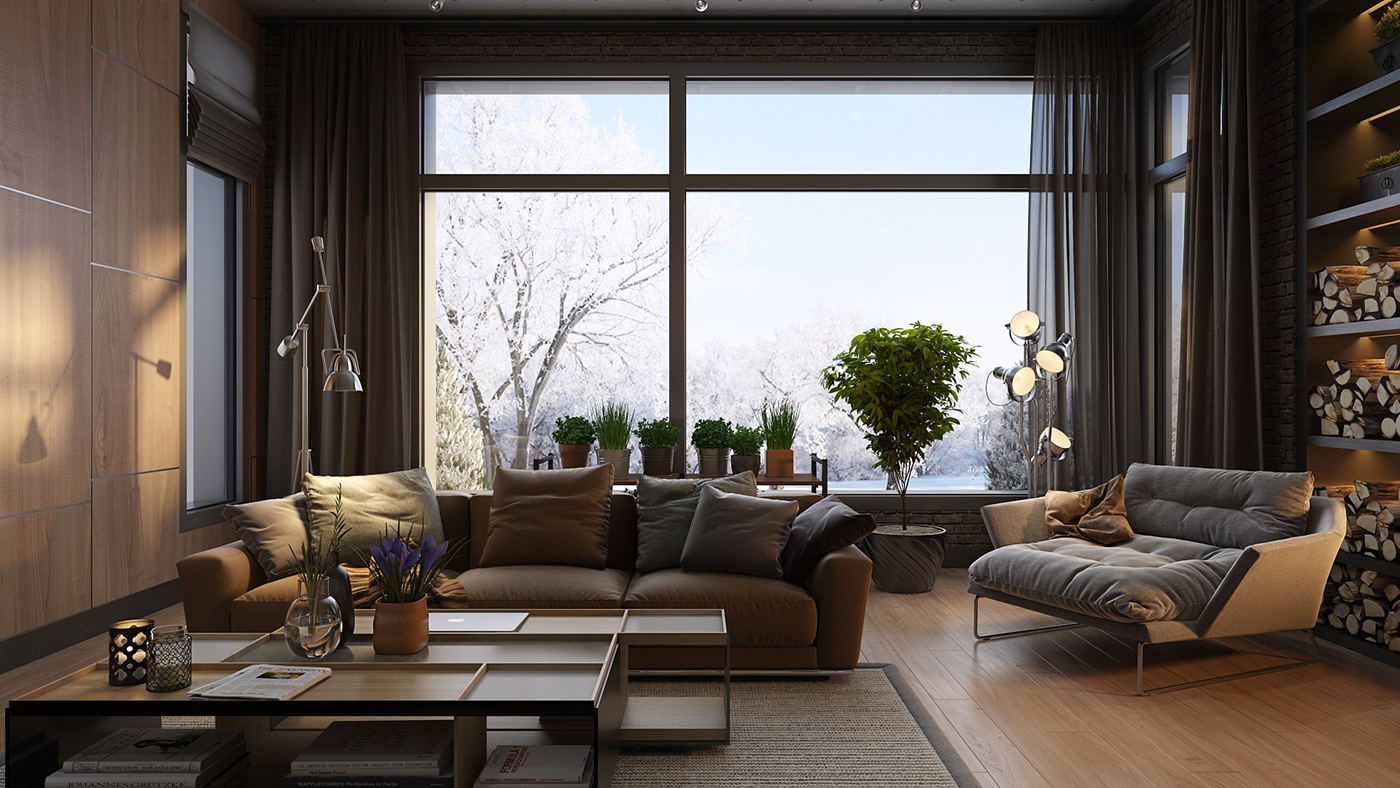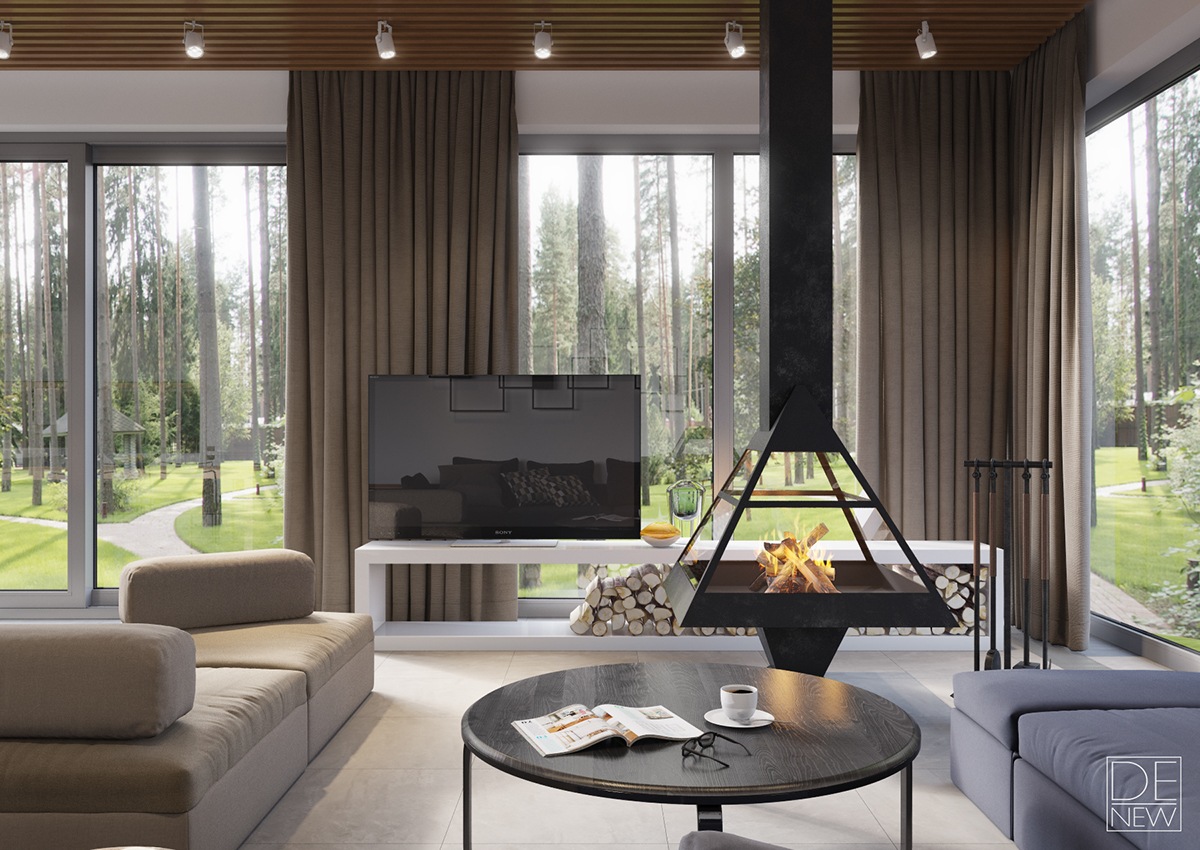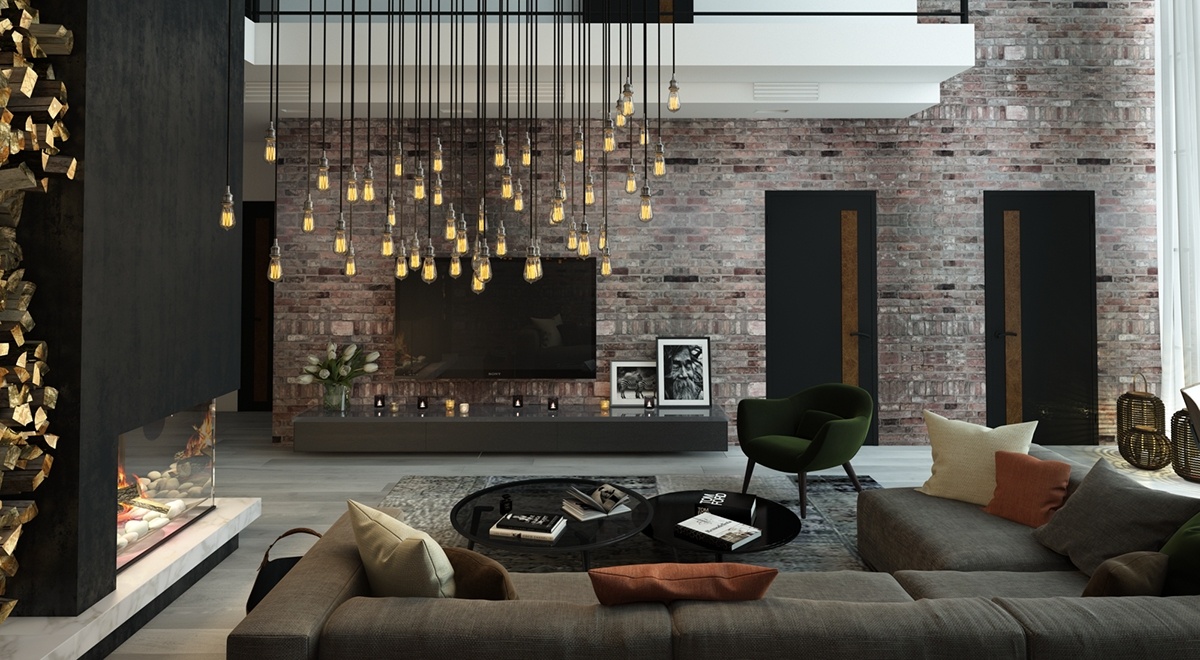 The last living room in this article visualizes by VIZION Studio. It is very amazing. The lighting decoration by using the hanging bulb looks so romantic. It is also similar to the vintage style that uses the unique and artistic decoration. The beautiful dark living room decorating idea comes from the right design that can match with its size. The design and color combination are the main points to realize the living room's dream. Do not be afraid of making a decision and being different from the other. So, which one of living room do you prefer?