Roohome.com – Minimalist apartment design with the purple color scheme creates the different atmosphere about the comfortable space. The simple features and furniture design that using in its apartment does not look bored, because of the dark feel that comes from its color soothes the body and soul after long day activities. You also free to combine its color with the elegant white paint.
Minimalist living room design
It does not matter if you only have a small space for the living room because you can design it with a minimalist concept that still looks beautiful. The use of white and purple color scheme decorate it perfectly. It can make the calm and cozy atmosphere for anyone who stay in its space. You are possible to add nature element in this room by using some beautiful plant in the corner.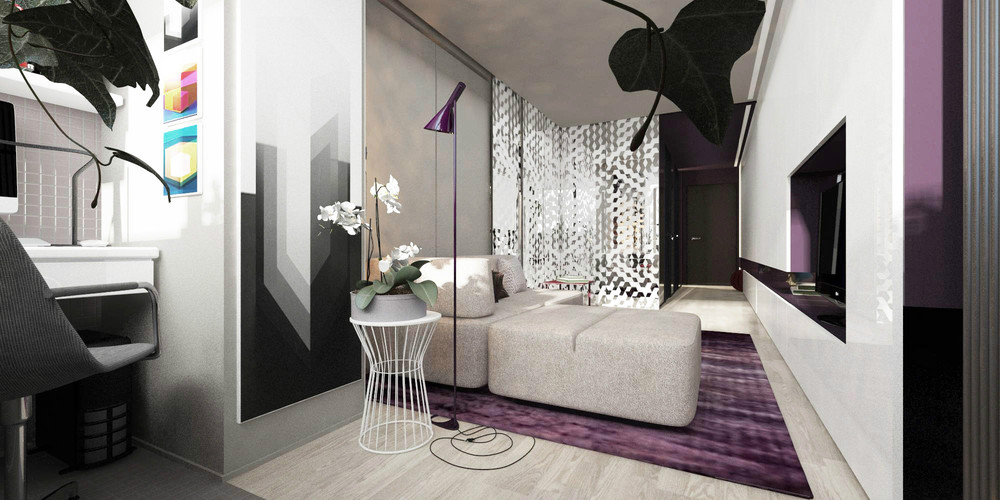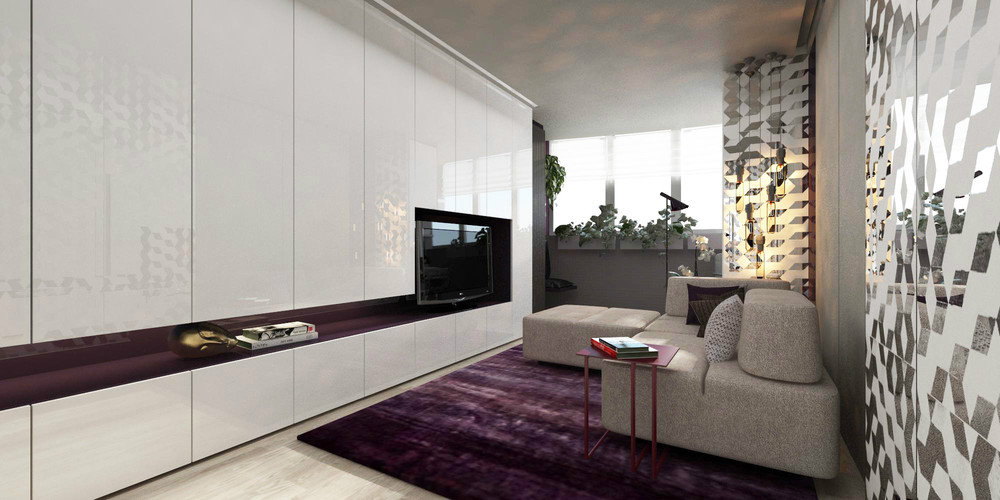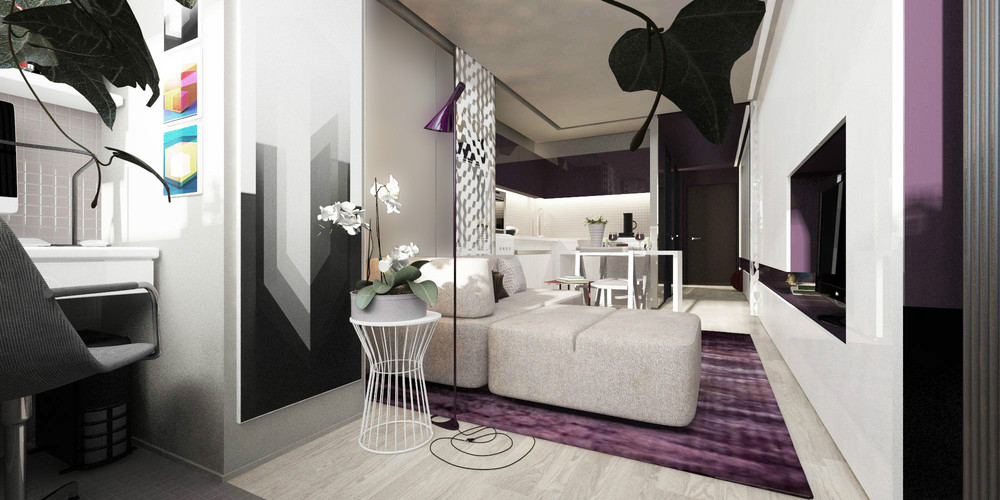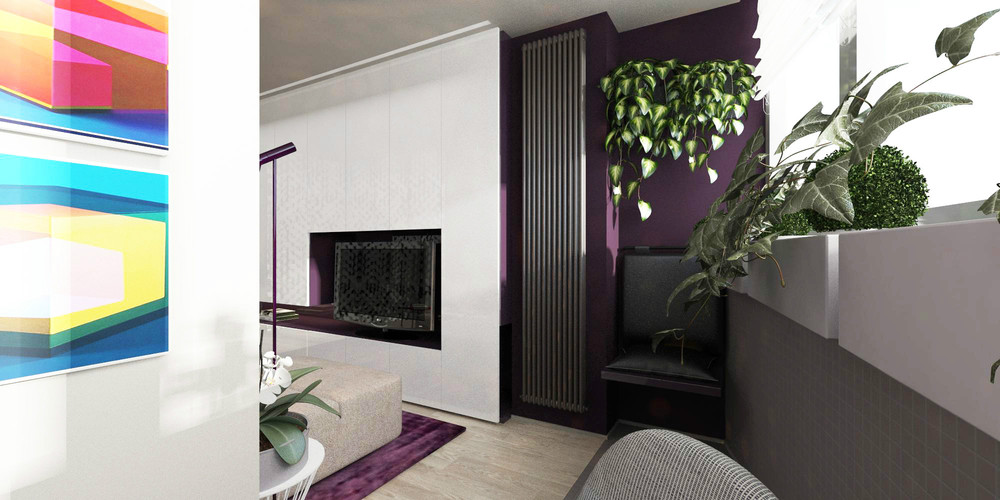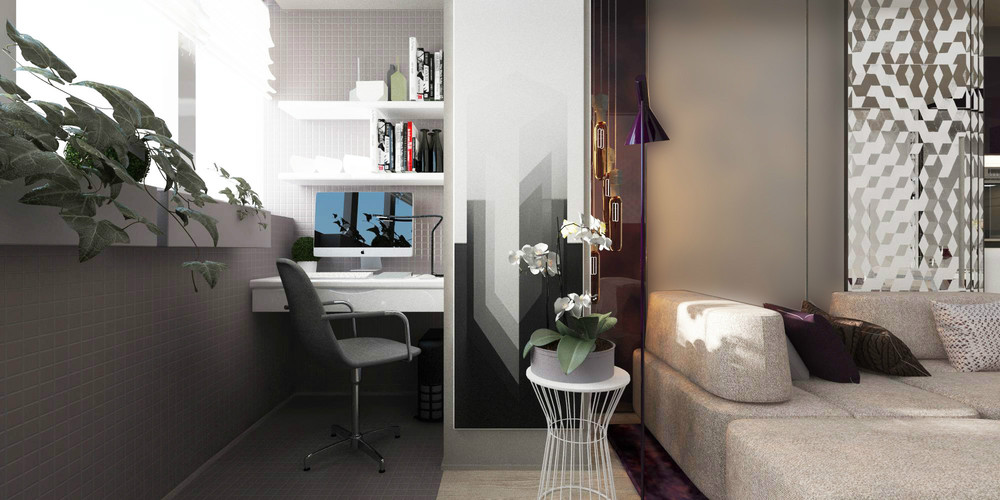 It is possible to make a small workspace in the corner of your living room. You have to use the simple work desk with the comfortable chair that easily to move.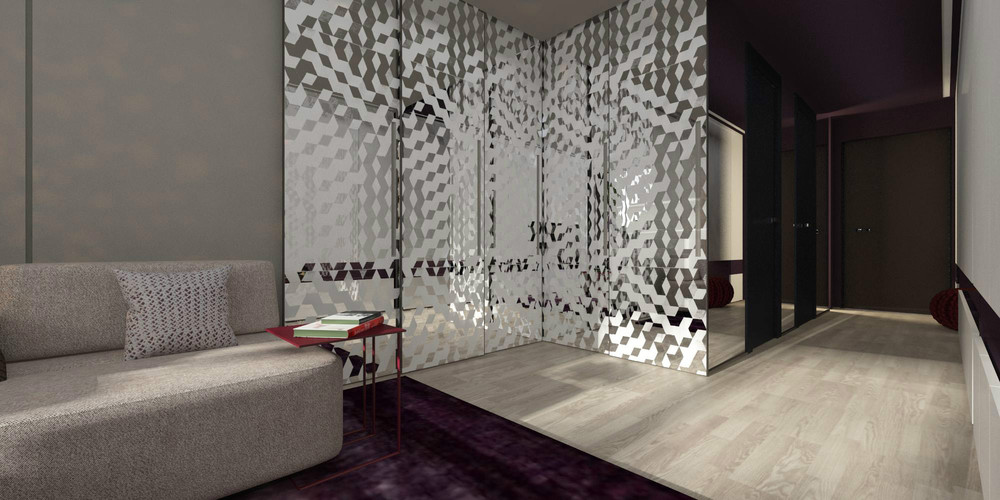 Using transparent glass materials and unique style for space are friendly for the apartment with a minimalist concept. It would be better for yours because it does not make the room looks stuffy.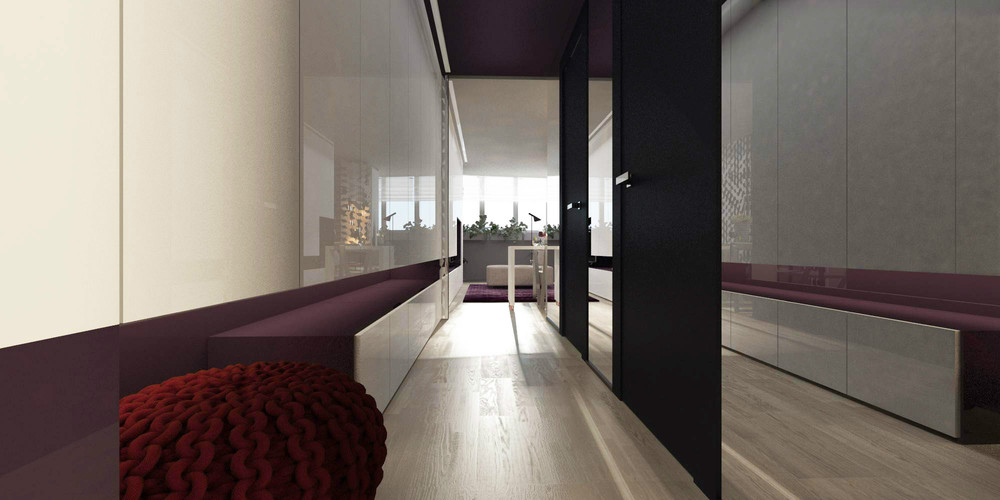 Small dining room design
Designing your small space with the light furniture that easy to blend, it would look more elegant and cozy. The minimalist apartment design have to match with the light furniture right? It can work and produce the balanced result for our apartment. So, you can proudly show it to your friend.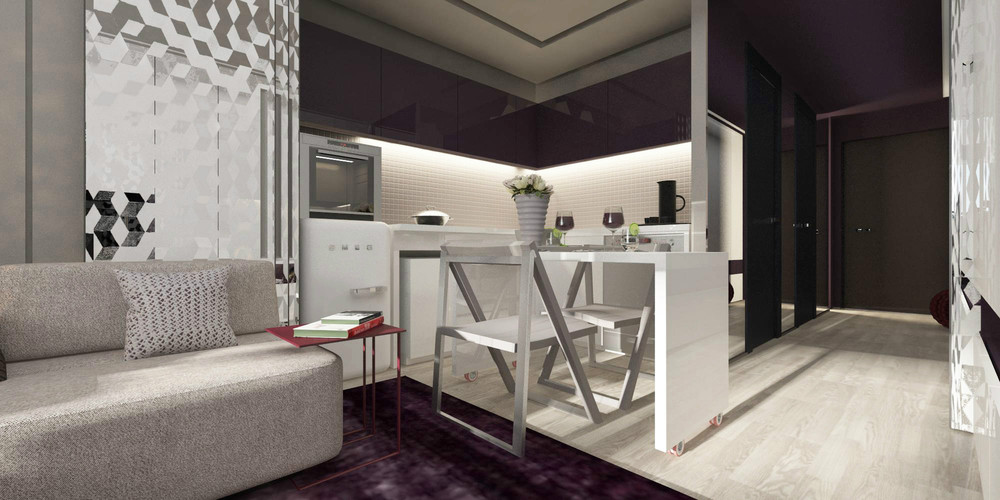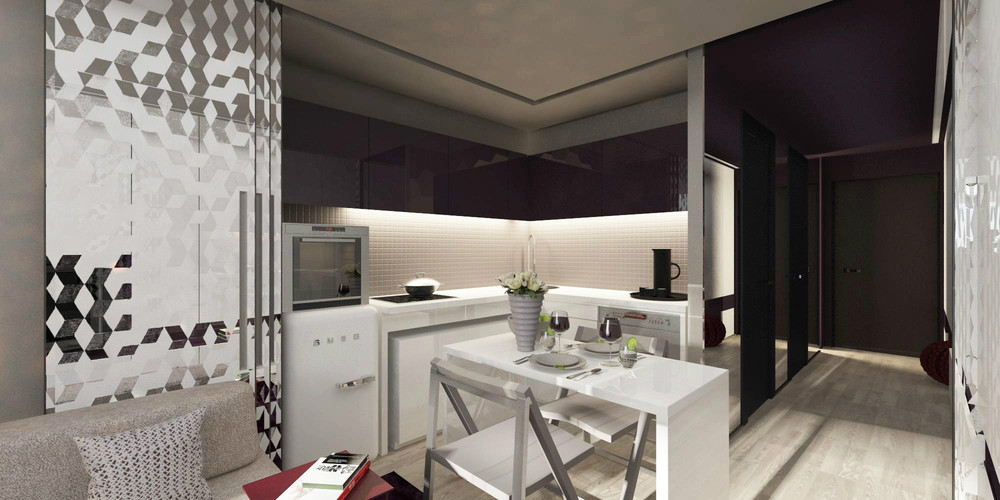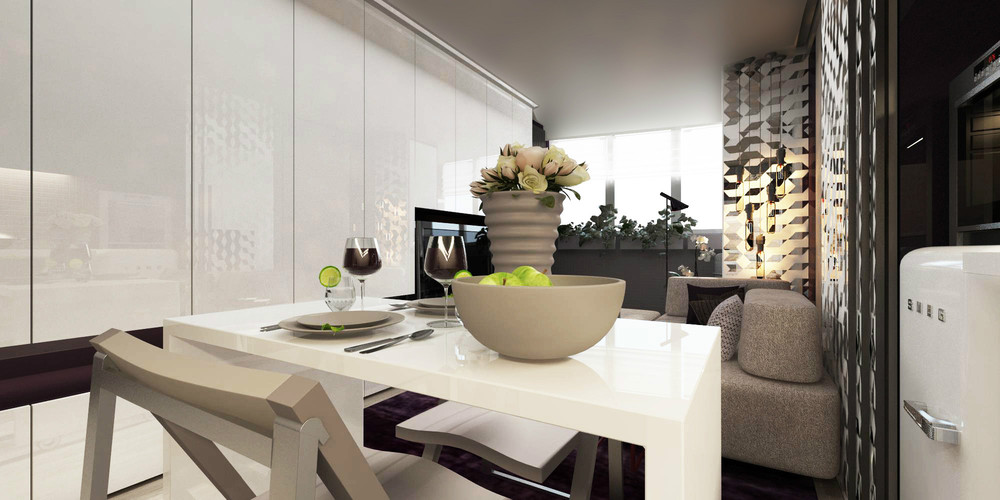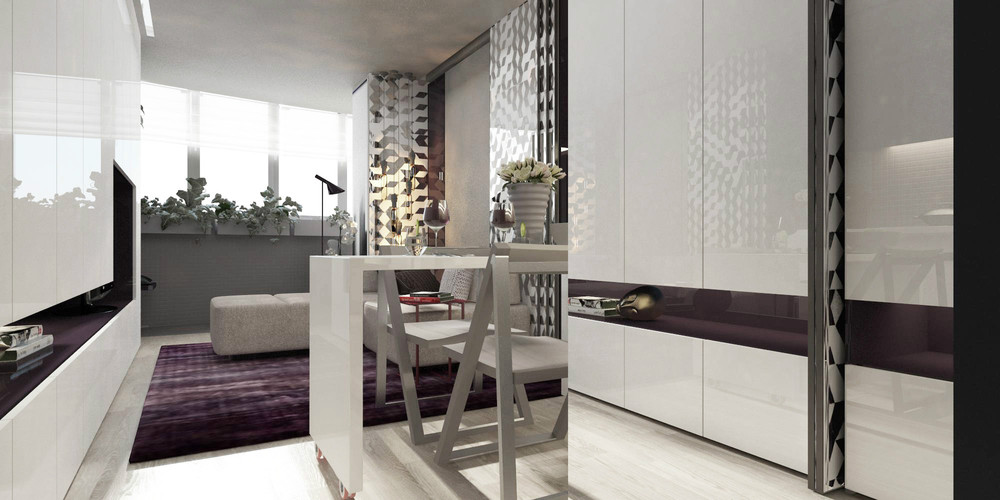 Minimalist bedroom design
The small bedroom would be more interesting with the right design and color selection. You have to use the right furniture also that can complete your bedroom themes. It will be better if you use the furniture with the mirrored accent, that gives the spacious feel for a small room. Do not put the unimportant furniture that only make it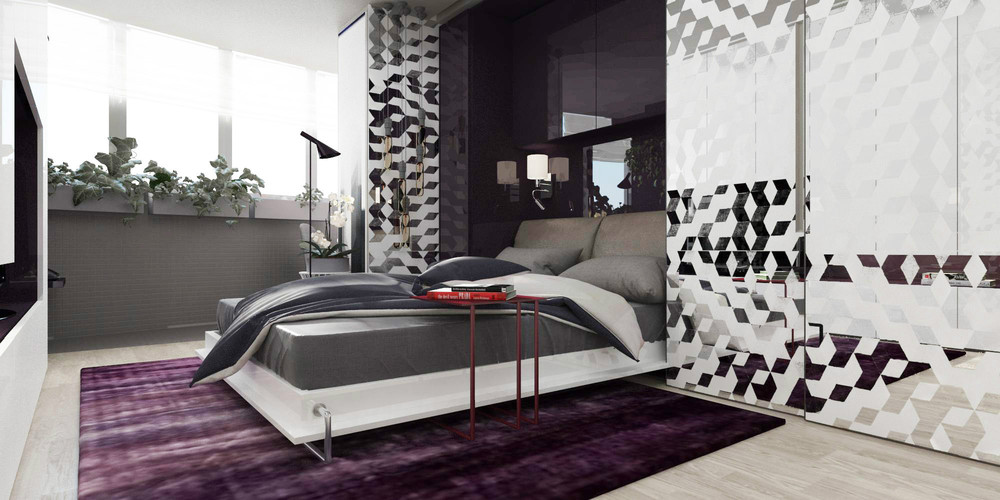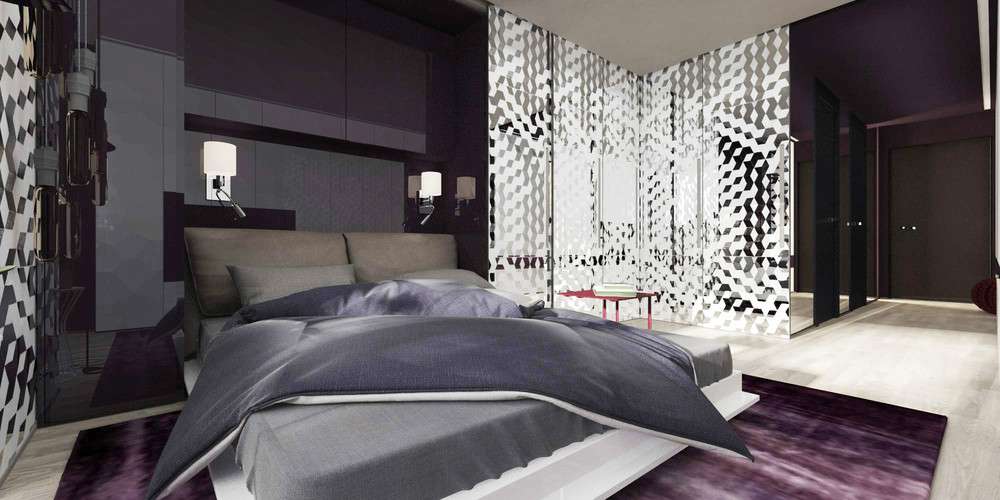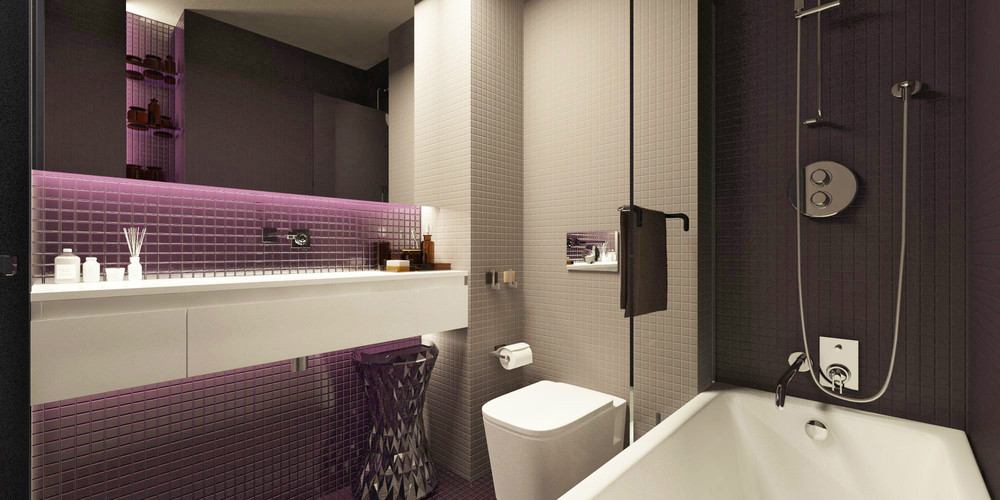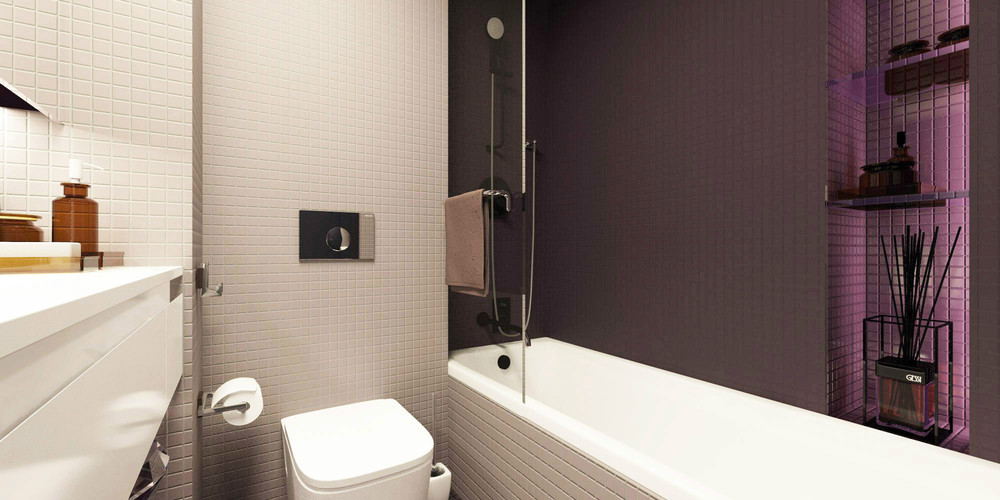 The minimalist apartment design with the purple color scheme looks so amazing. You can complete it with the perfect bathroom design also. You only have to use the same color for your bathroom paint.