Roohome.com – White always success in creating the luxury feel, That is why White apartment design would help you to build that feeling. Applying a stylish accents in this apartment concept would make it more charming. You can add some funny and playful features in its space, it can be the attractiveness. Let's check it out!
White living room design
Decorating your white living room with the unique furniture design is interesting right? You can make it by yourself or custom it. You are possible to do it for the lamp or the other furniture. Creating the unique design with the style that you prefer would give the better result. It can give you the satisfaction and pride for yourself.
All in white! White is never boring for decorating the small or large space actually, Using it as your color scheme is not too mainstream right? You can use it in your curtain, wall, floor, ceiling and the other furniture theme. It makes your room brighter and good looking. Do not be afraid use lots of white, because it easy blends with the surrounding.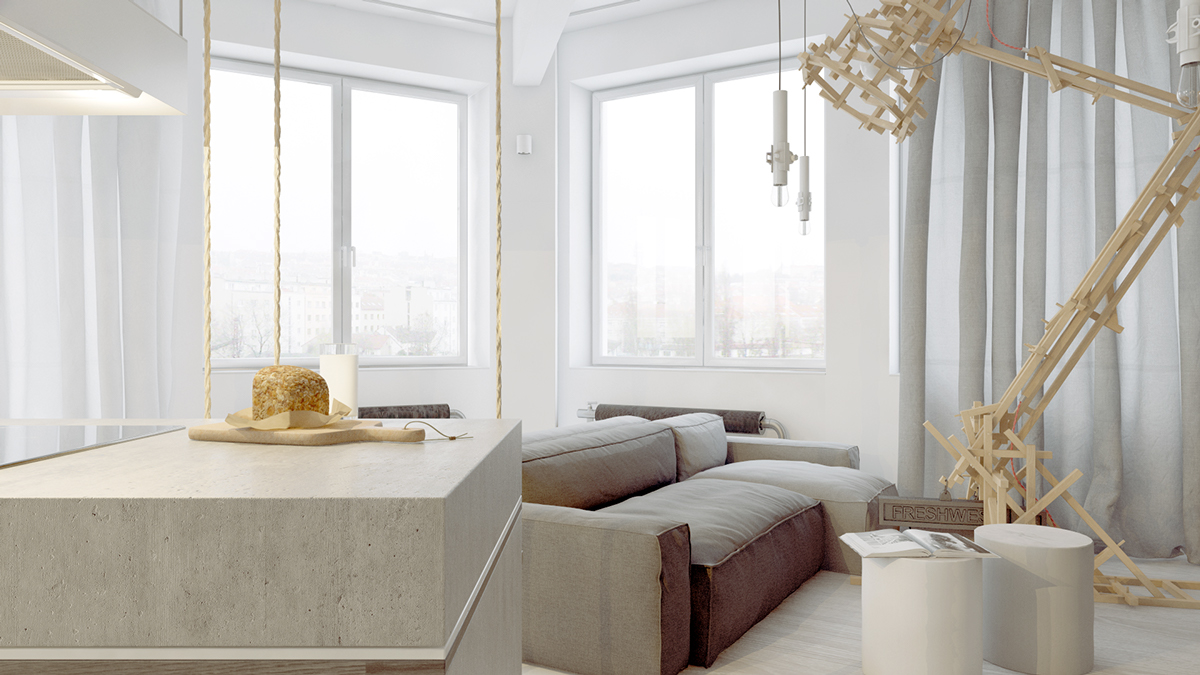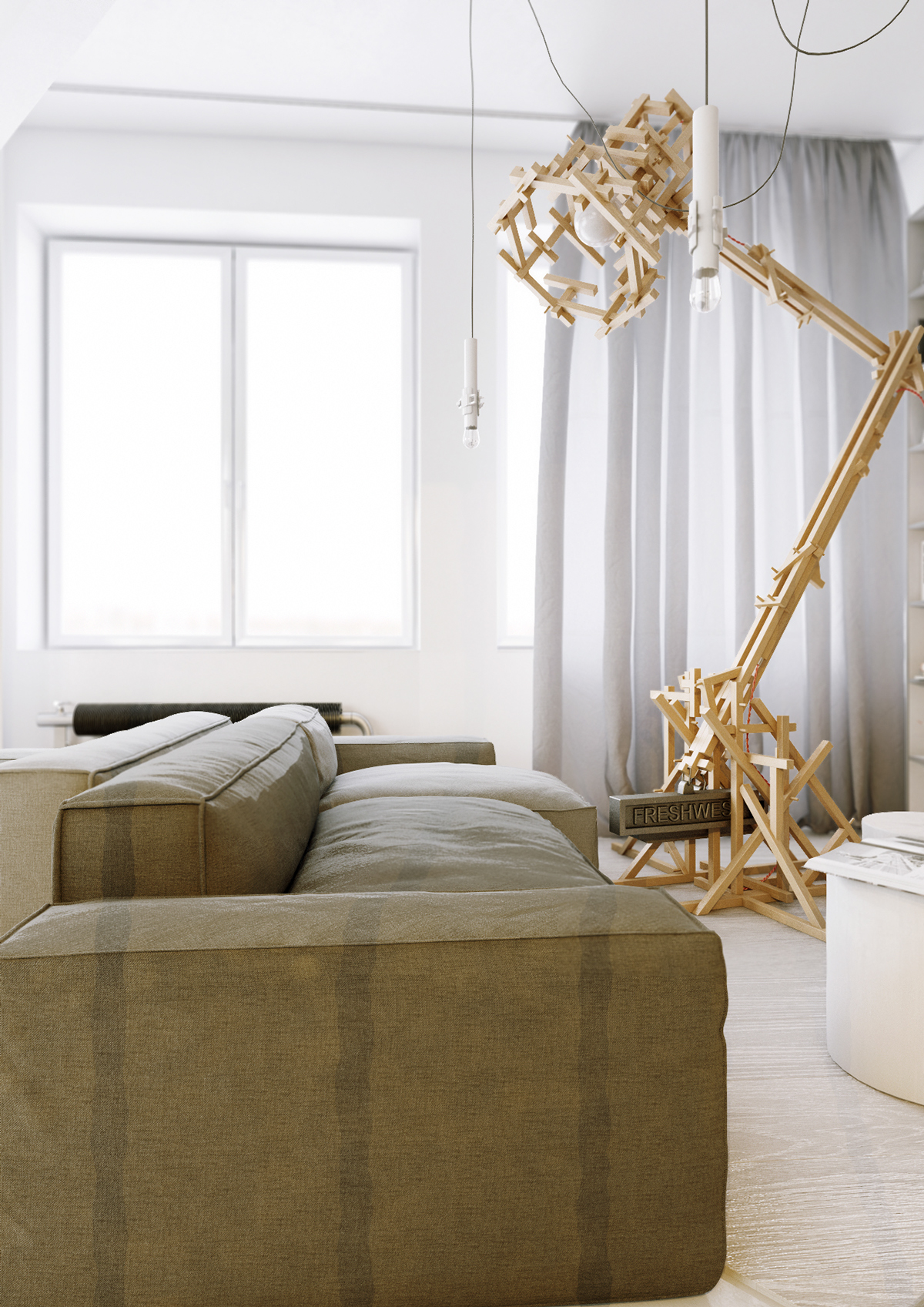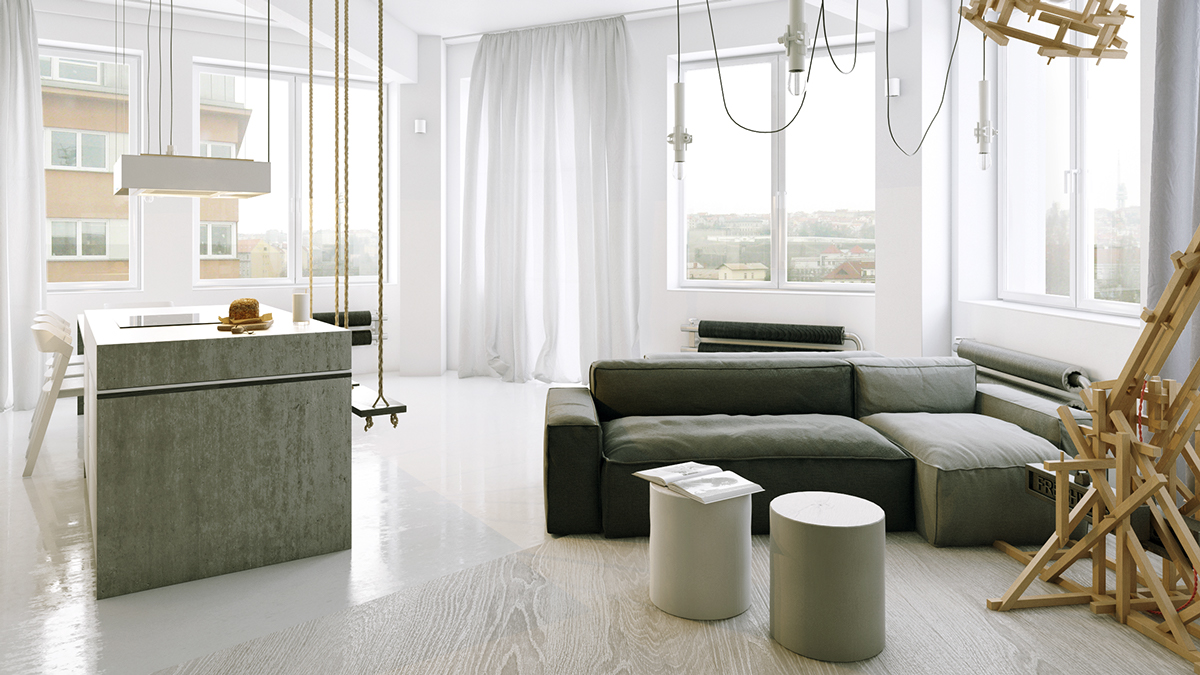 Cool kitchen design in white
Complete your white apartment design with this modern kitchen style and unique bar design. Using a simple bench is too mainstream for this modern kitchen. You may be able to apply a different and unique bench design by using a classic swing design. It is really nice for decorating kitchen ideas. That might also make your guest feel shocked and amazing.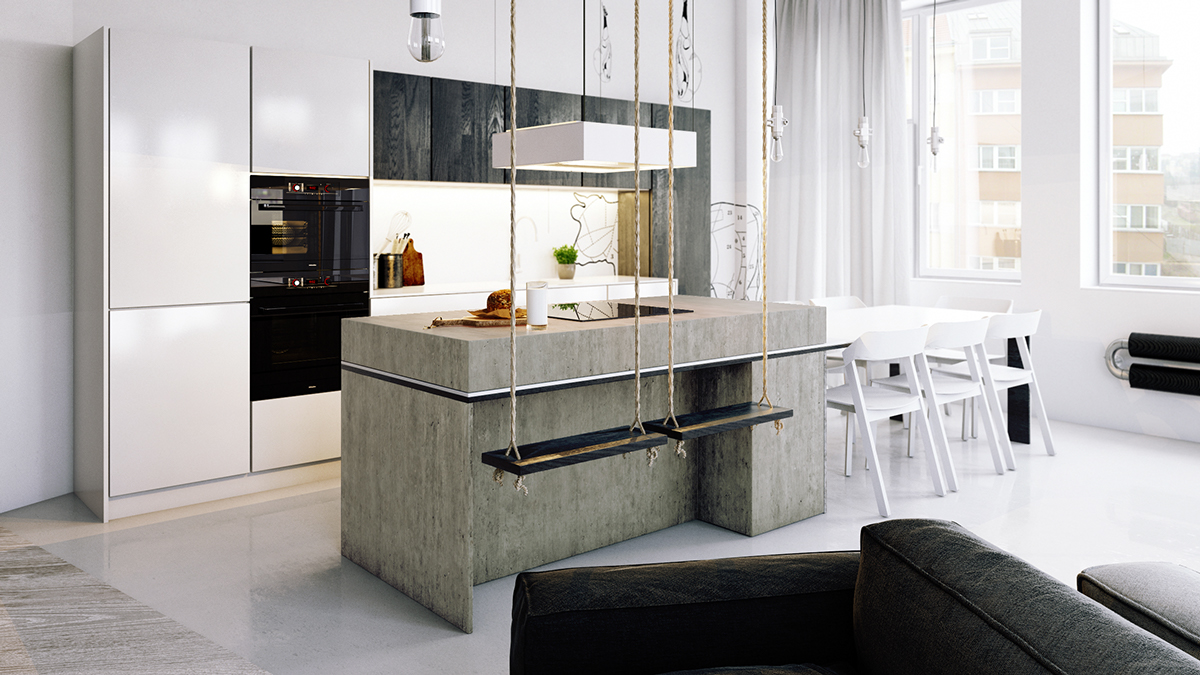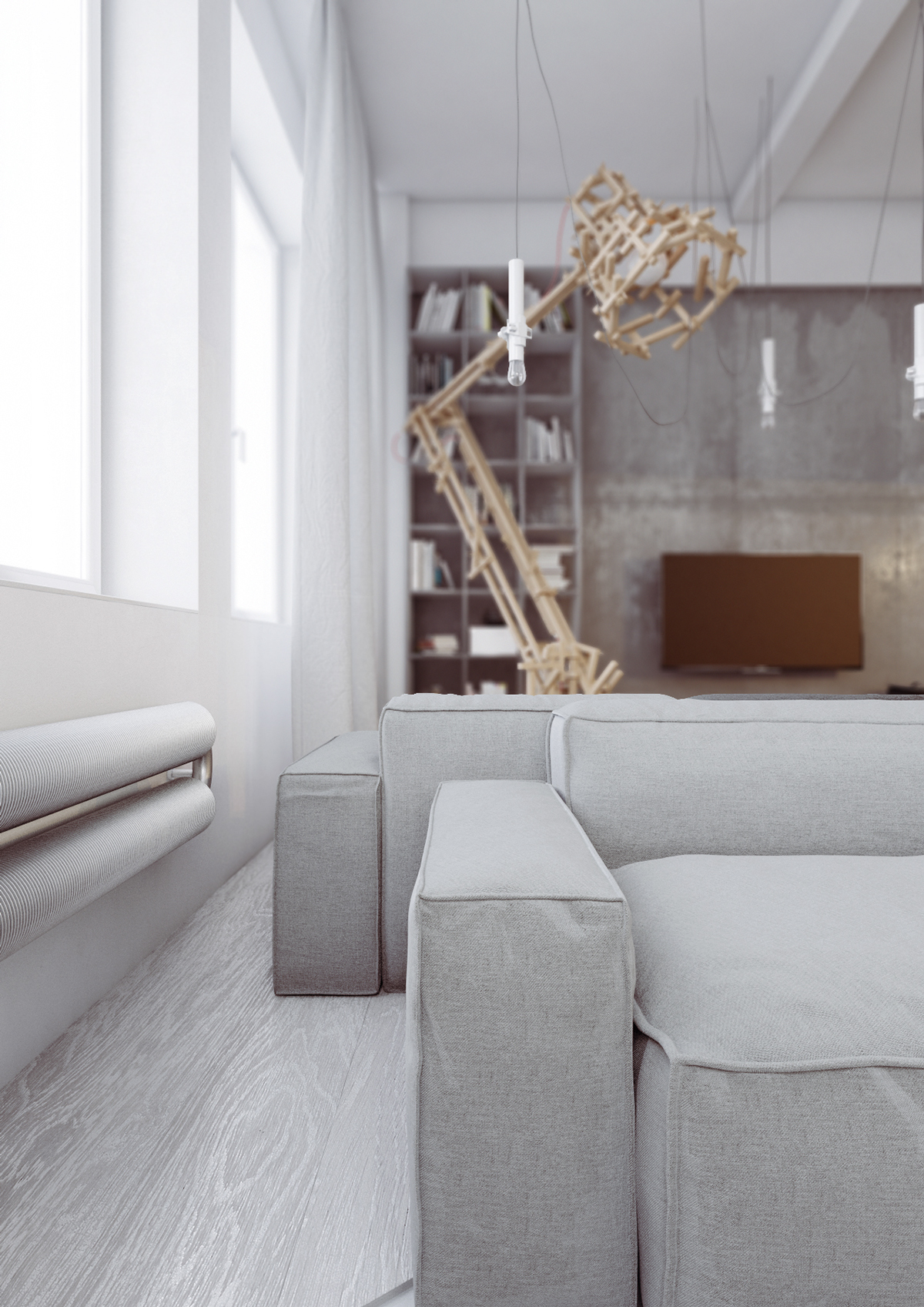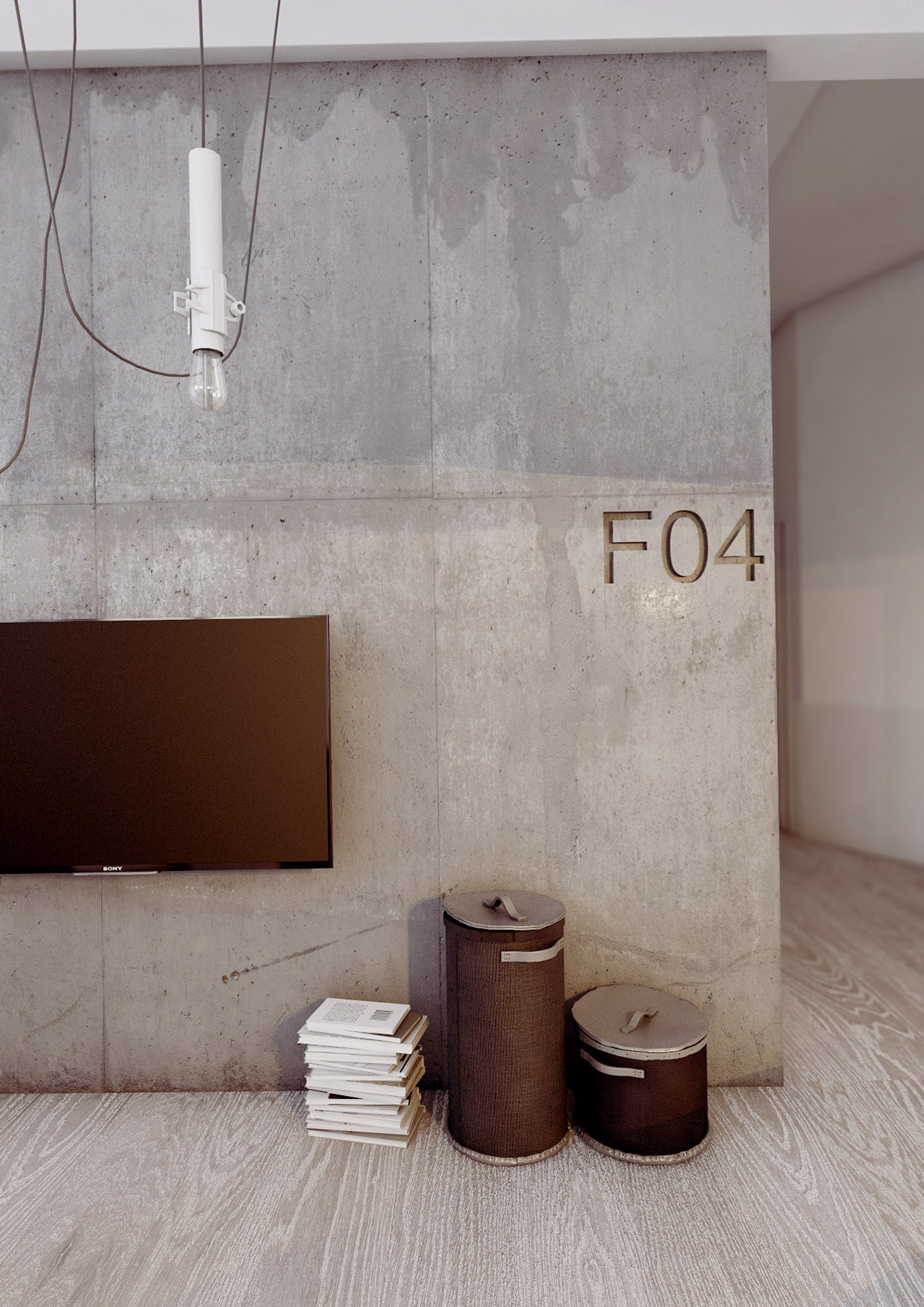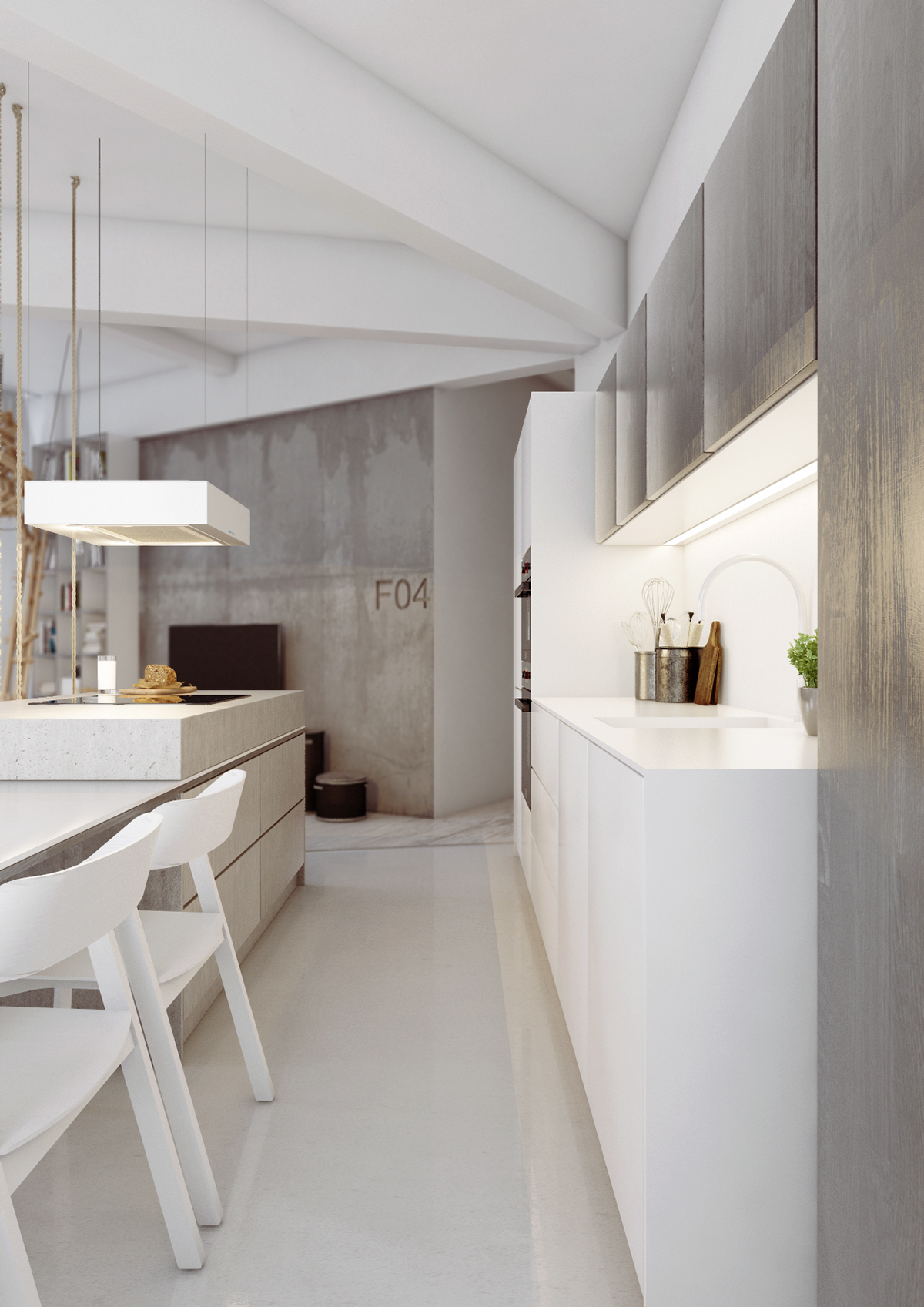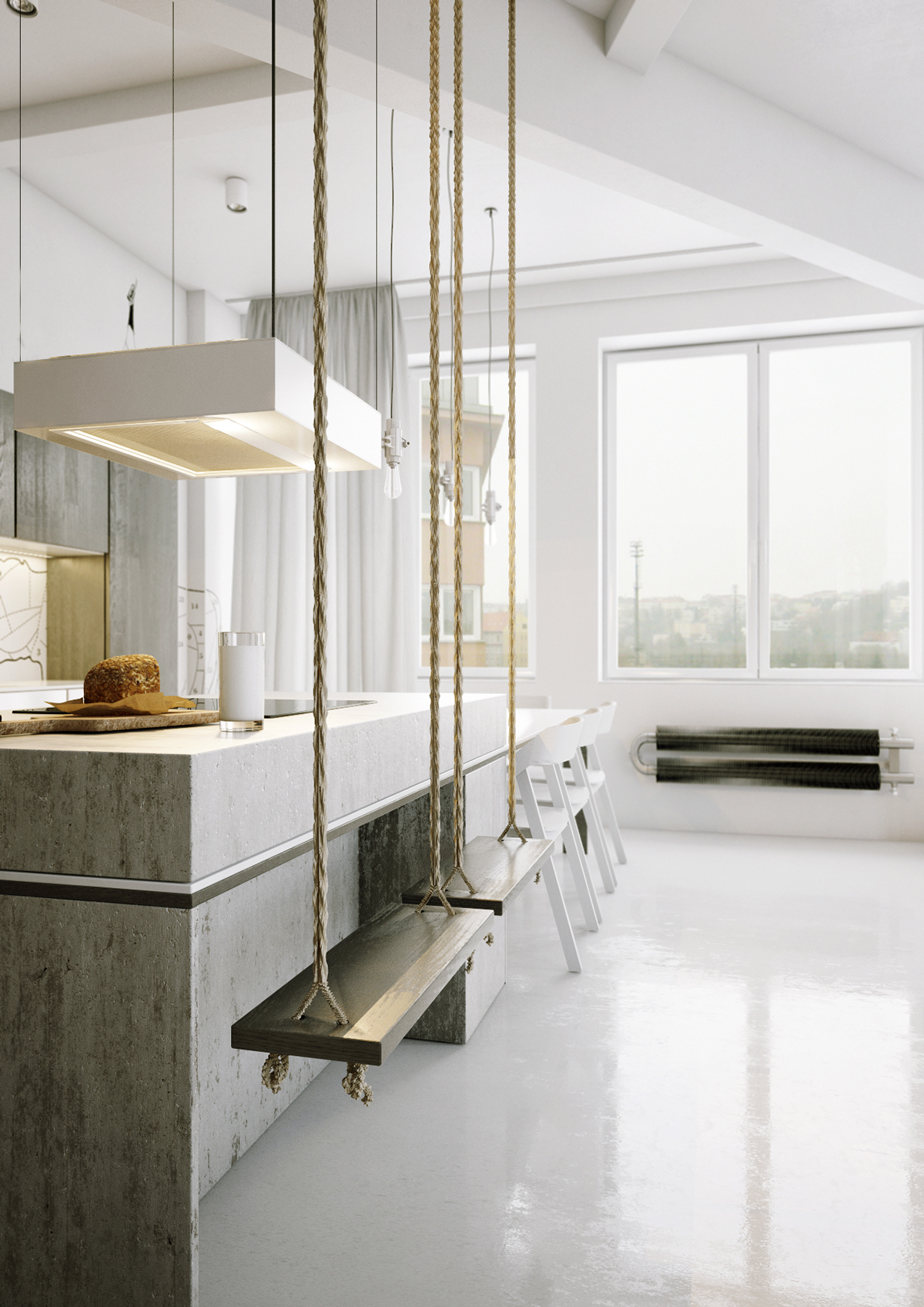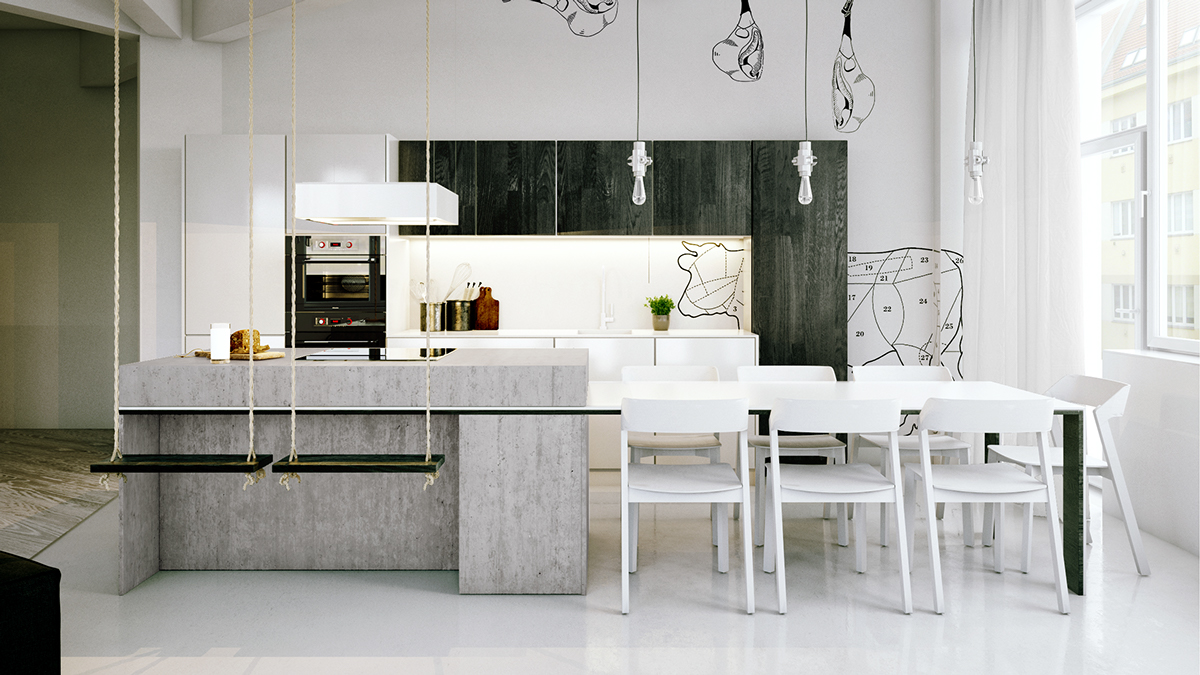 The minimalist dining room beside the small kitchen is enough for welcoming your guest. You can share your food with your special person in its space. It is also possible for making a small party with your big family. The other aspect that you have to pay attention is decoration for its space. You have to prepare the accent that would decorate it perfectly and support the atmosphere that you want to appear. You can use the classic hanging lamp and add some wall decoration that matches with it. Actually, Meal time is one of the important things that can build the best communication by sharing each other. They not only share a food but also a story that would take  a long time.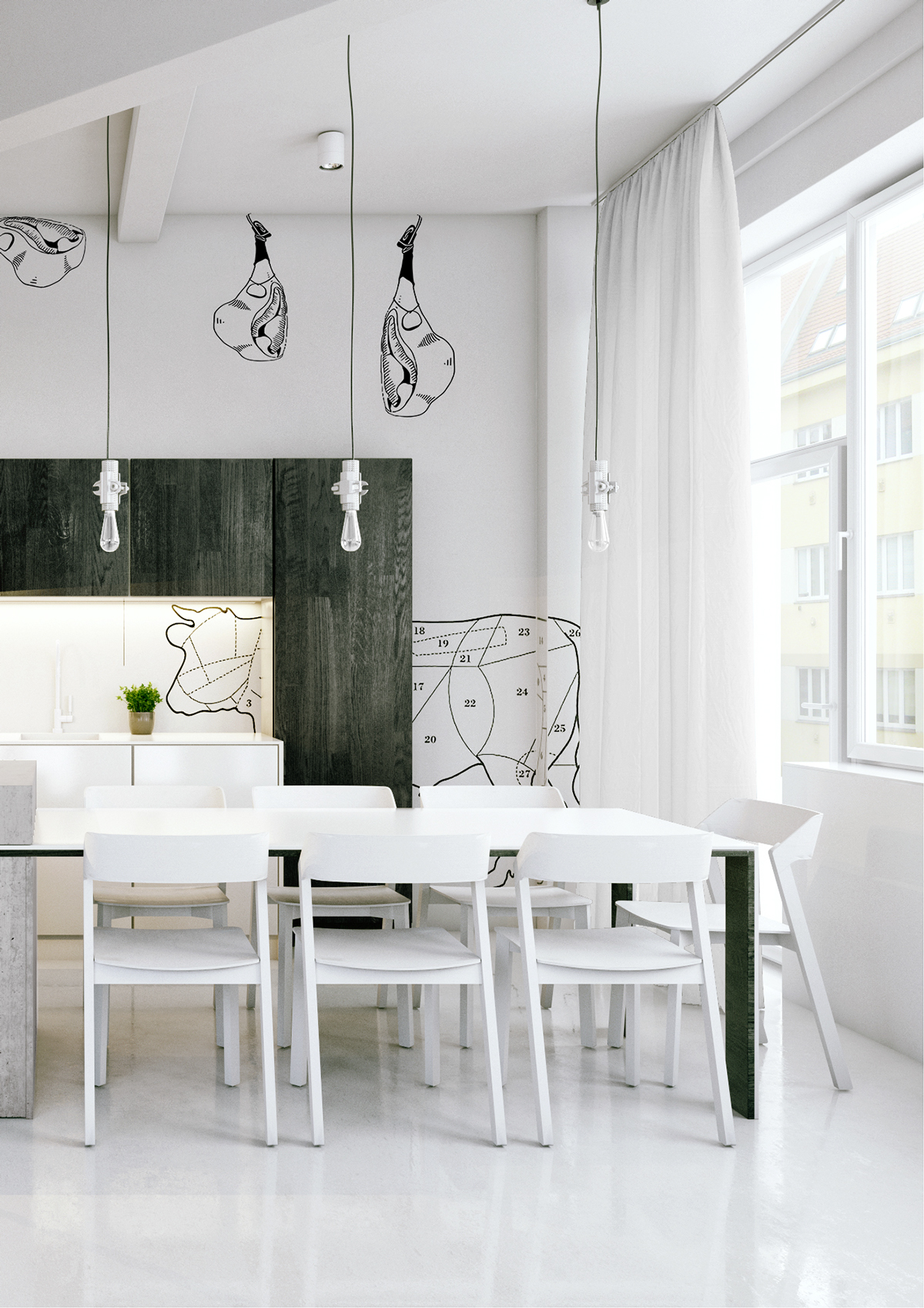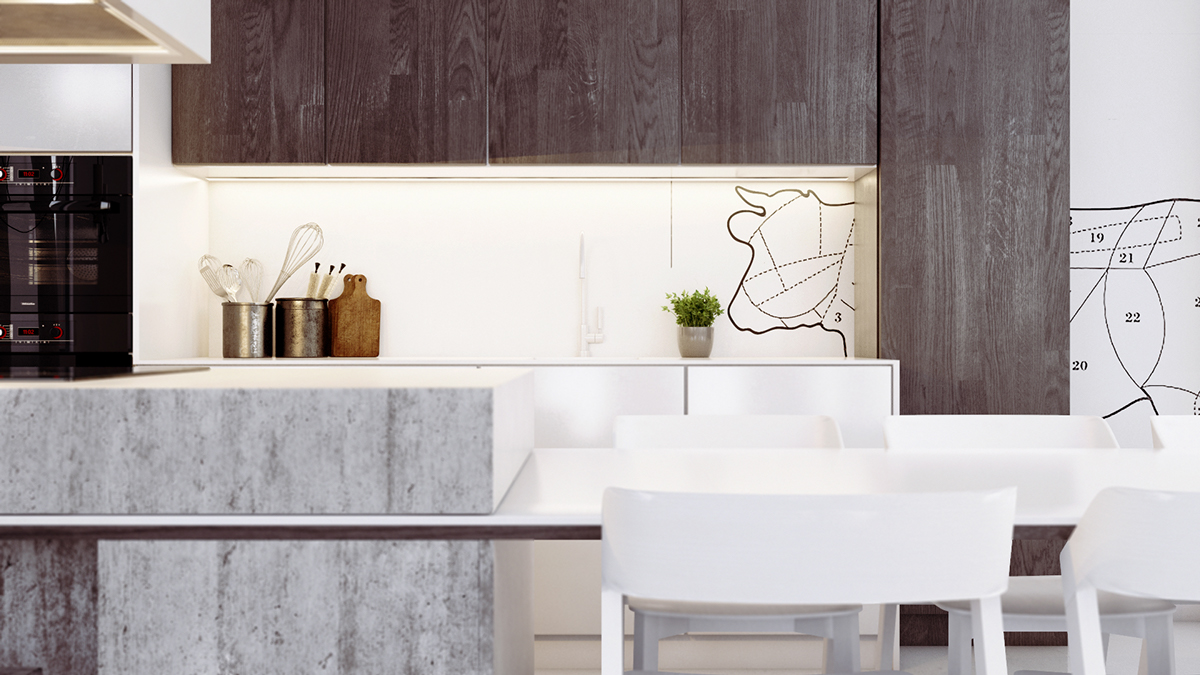 How about this white apartment design? Easy but still beautiful right?