Roohome.com – Decorating your loft apartment design with the unique and creative storage. It can be more effective and efficient for your residence. It also helps you to arrange your space neatly. You do not need to use lots of cabinets to save your stuff. Besides that, it can be your decoration also. All the feature was arranged perfectly. The floor uses wooden material like in any other apartment in a country that has a winter season, it maintains the contemporary charm of the loft. So, what do you waiting for, let us start to decor it!
Loft living room design ideas
This living room design presents a very fresh perspective about loft apartment. This creative storage uses one single part as the element that can divide a living, dining, bedroom, working space and storage. The wall holds the important key about this apartment design. It is connecting the bathroom and dining room that has a staircase to connect it with the loft bedroom.
This living room looks simple but still comfortable for laying all day. It just a modern sofa, and the vintage table that was filled by the old musical instrument. It will be better, to give lots of natural light that come from the window. It ca make it feel brighter.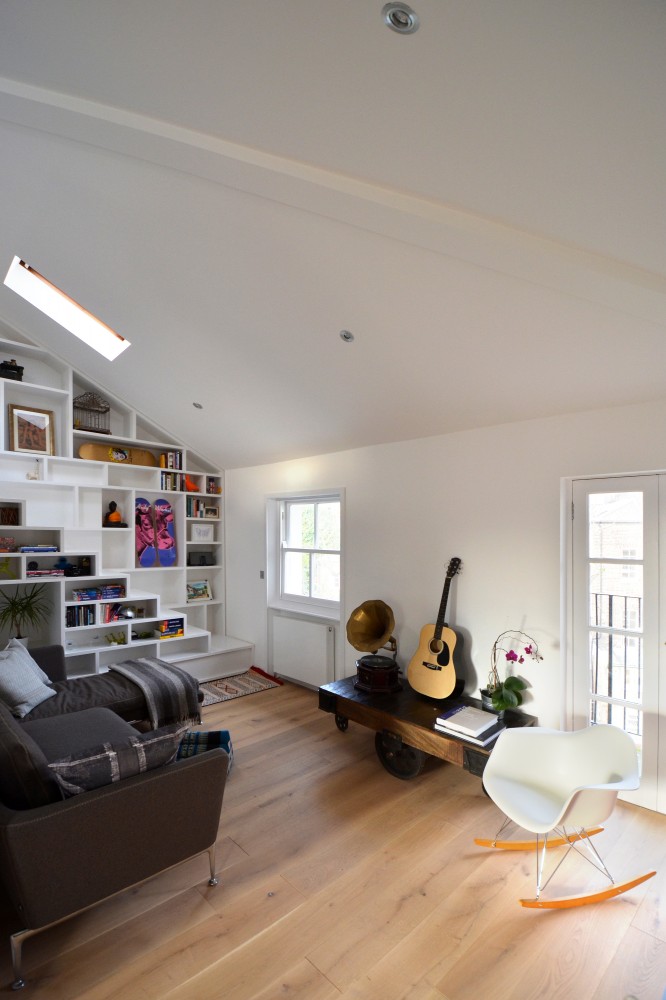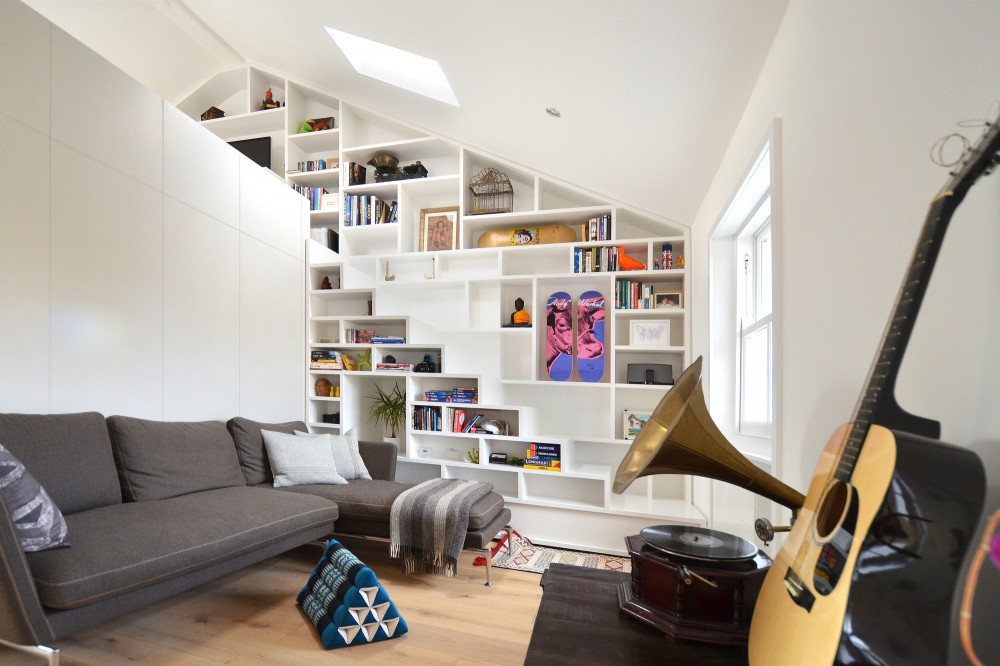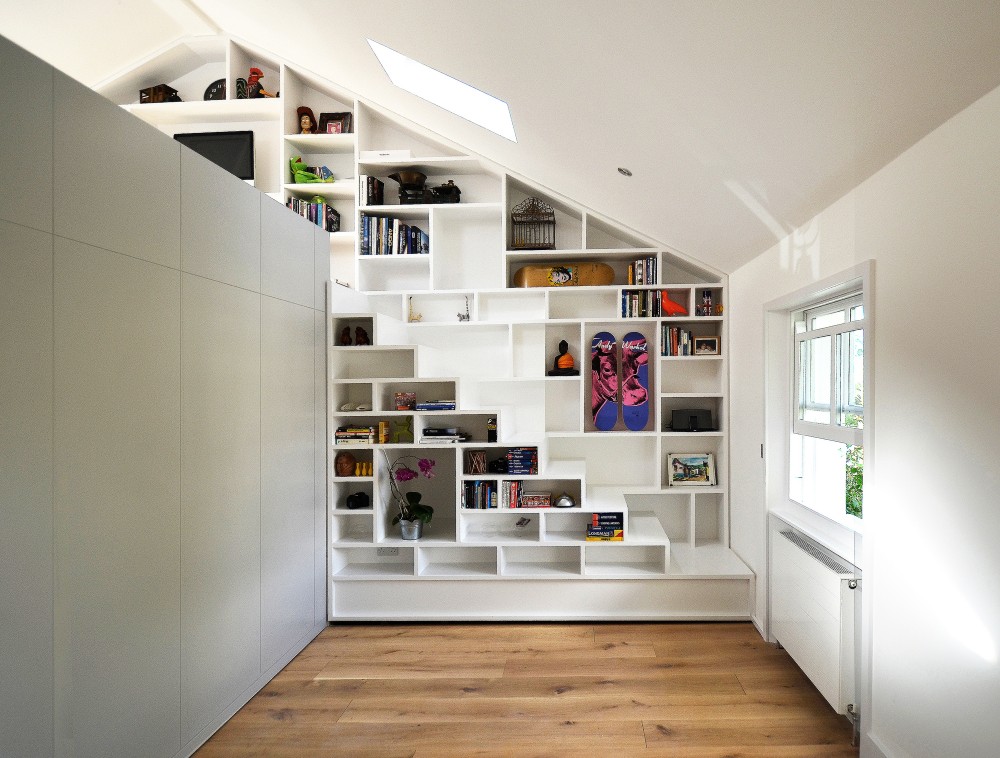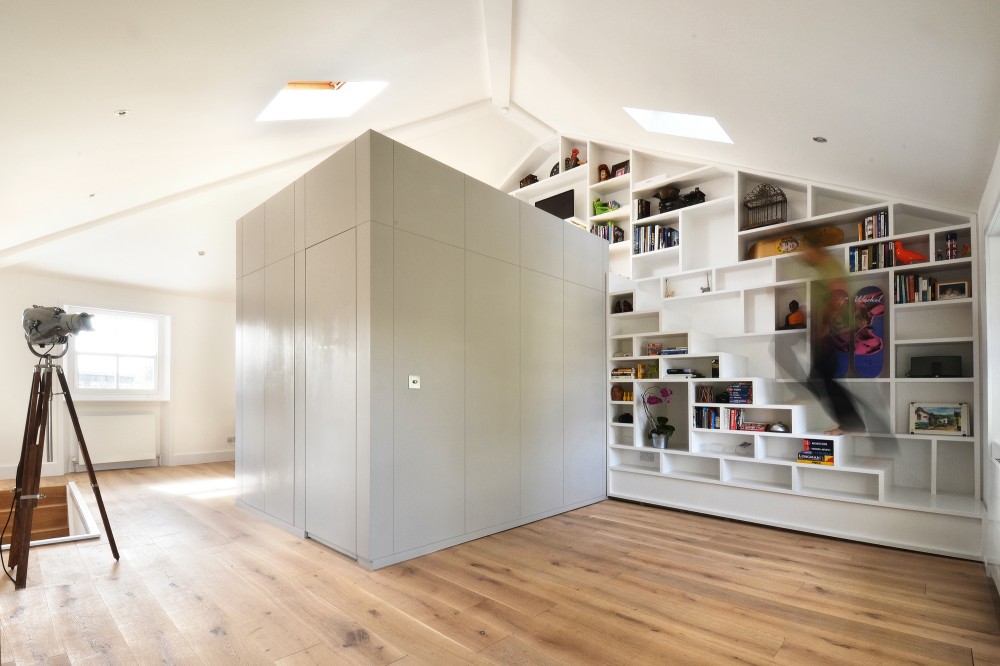 Loft kitchen and dining design ideas
This beautiful loft apartment design has a minimalist kitchen that uses black and white color. It also a small dining table that looks so colorful. Actually, it is totally contrasted with the color theme, but it will attract the attention from the guests.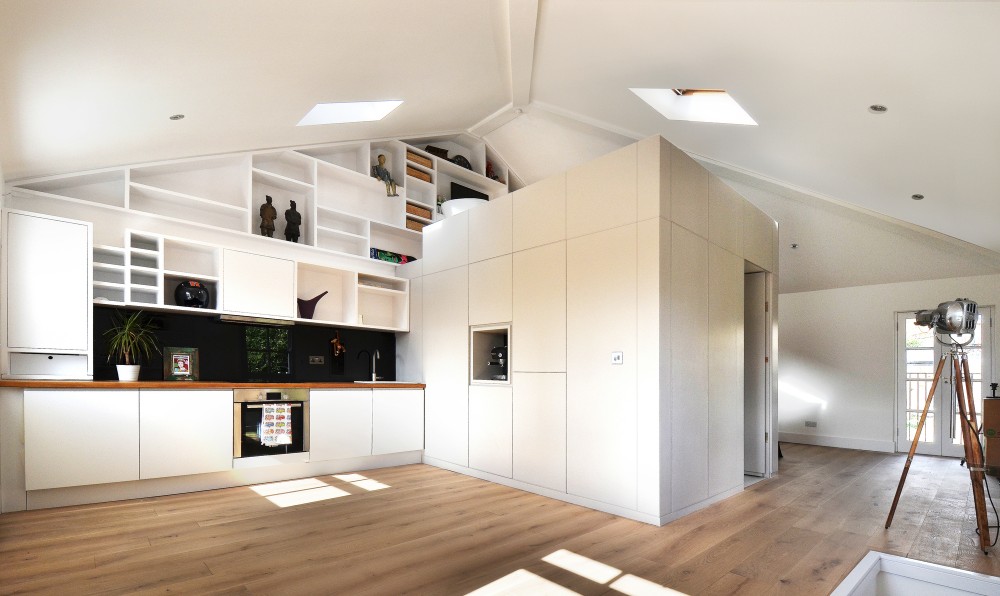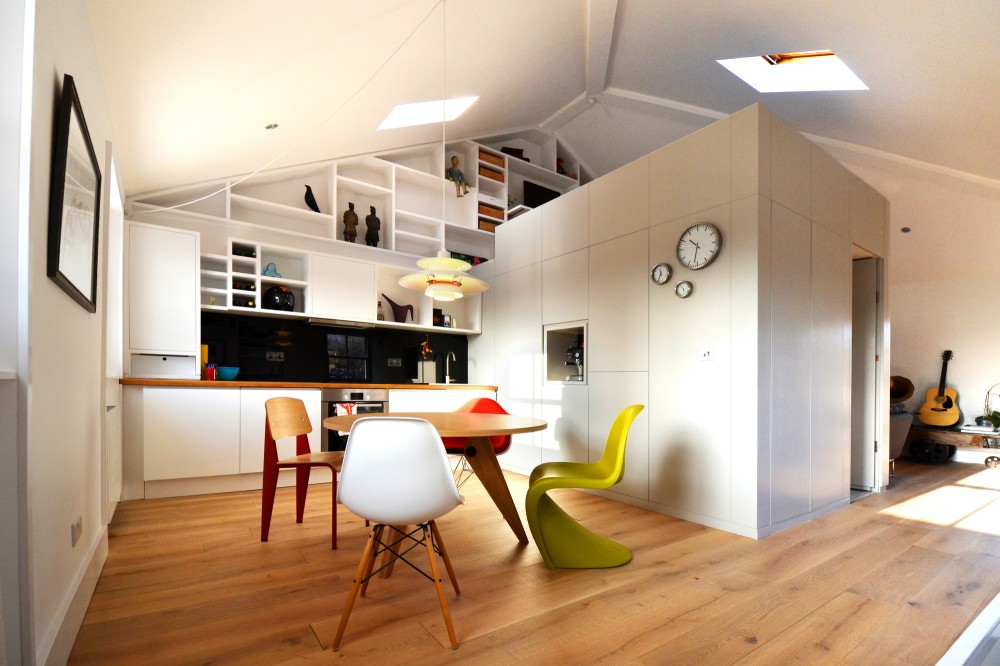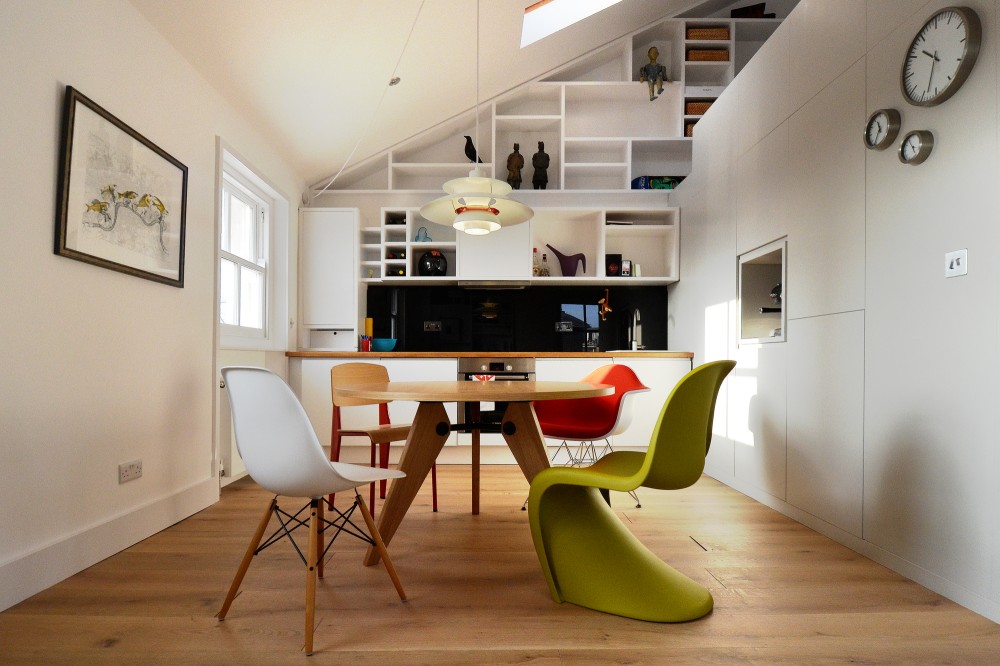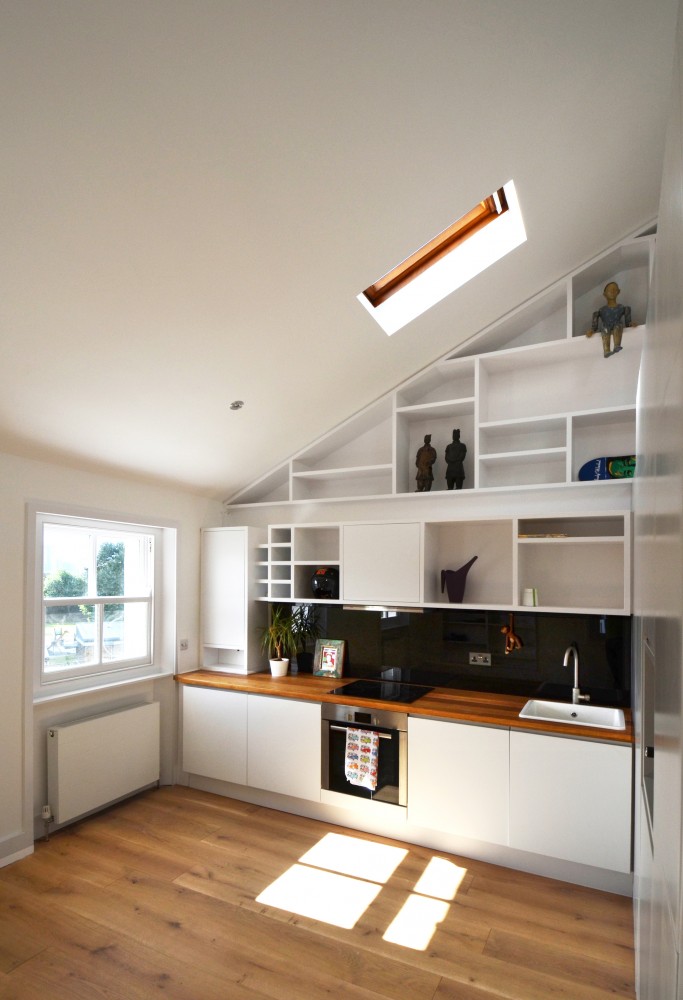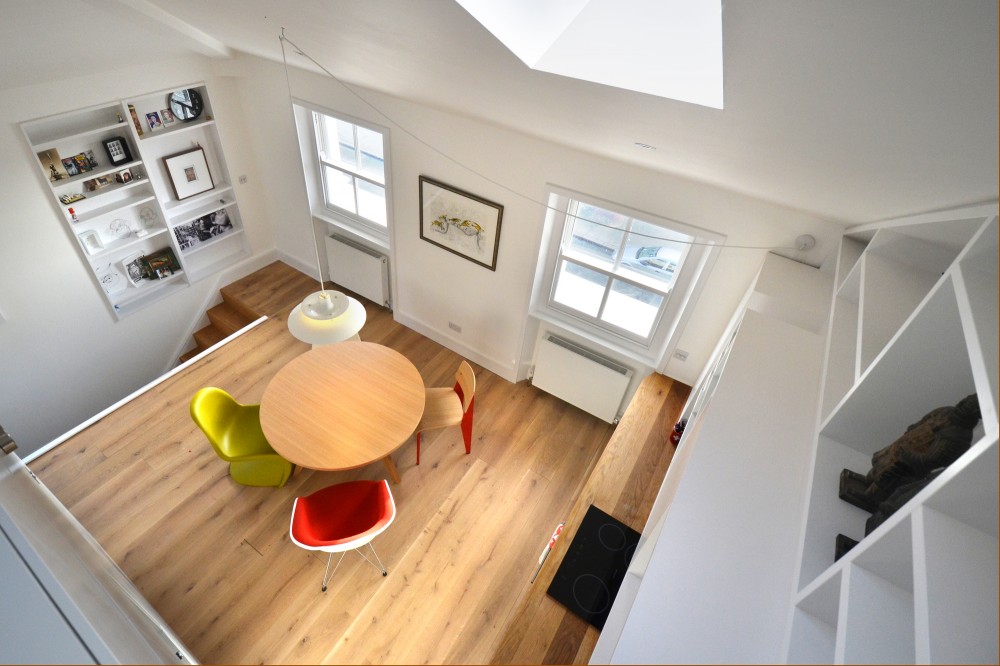 Creative loft bedroom design ideas
This small space can be a comfortable room for bedtime. You also possible to put a work desk on it. But, for the bed, you just need to use a simple mattress with the neutral color. You can add the ceiling window to give the natural light.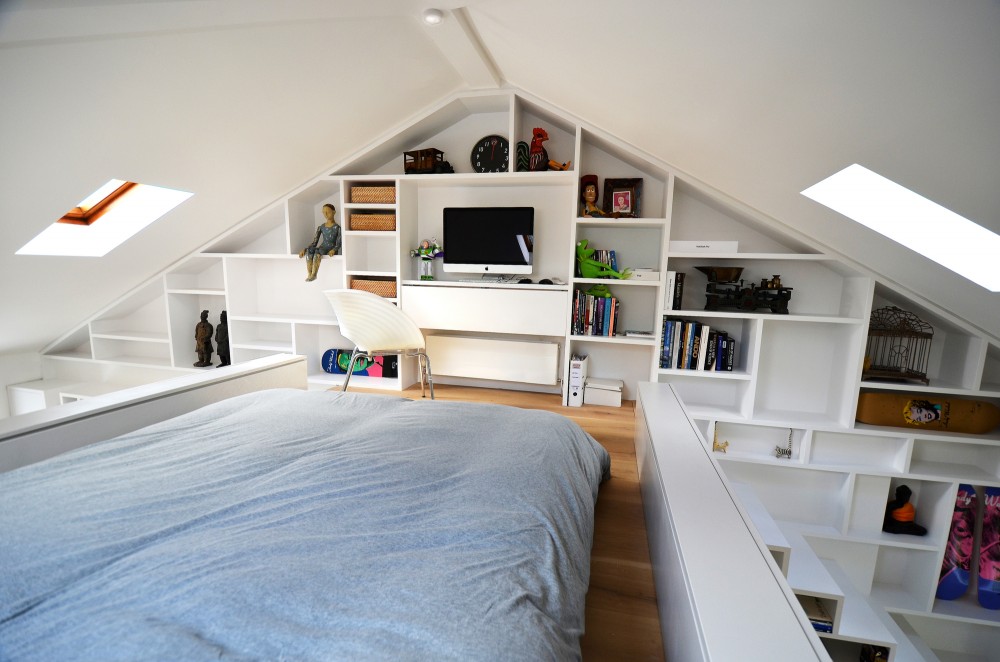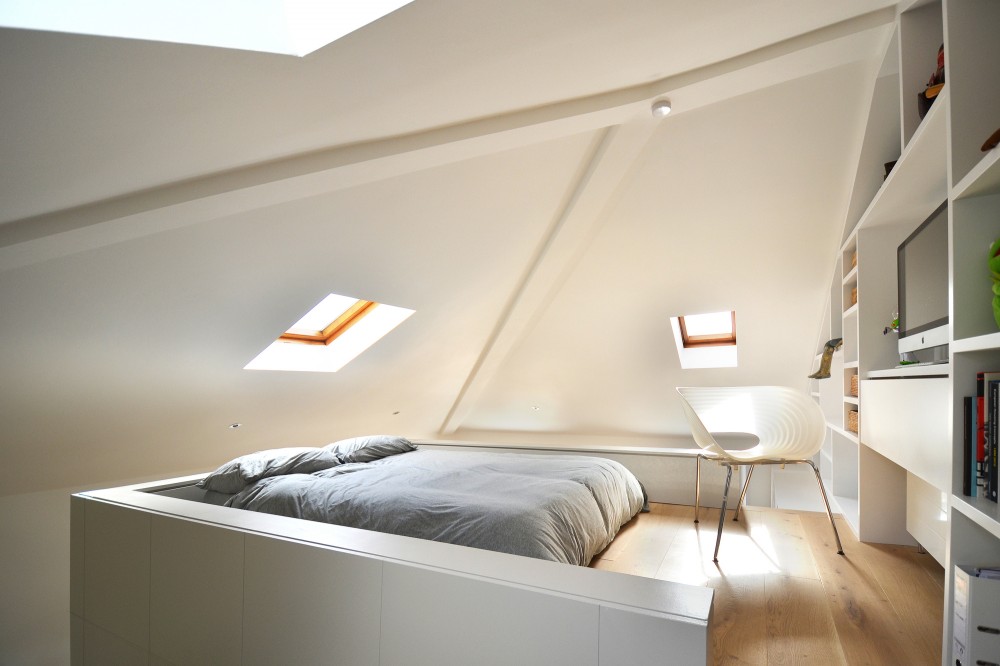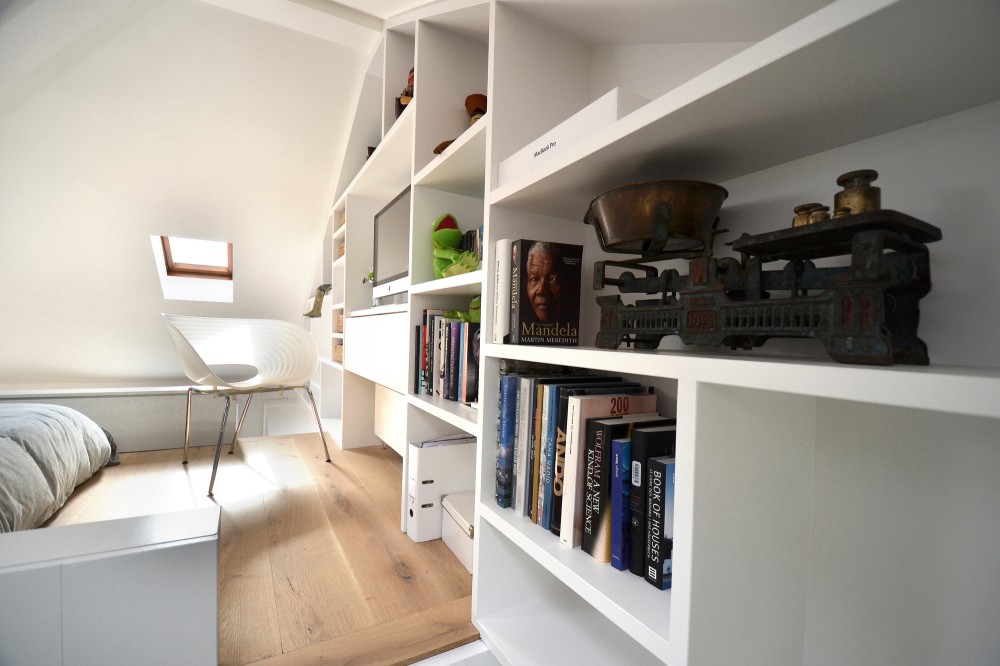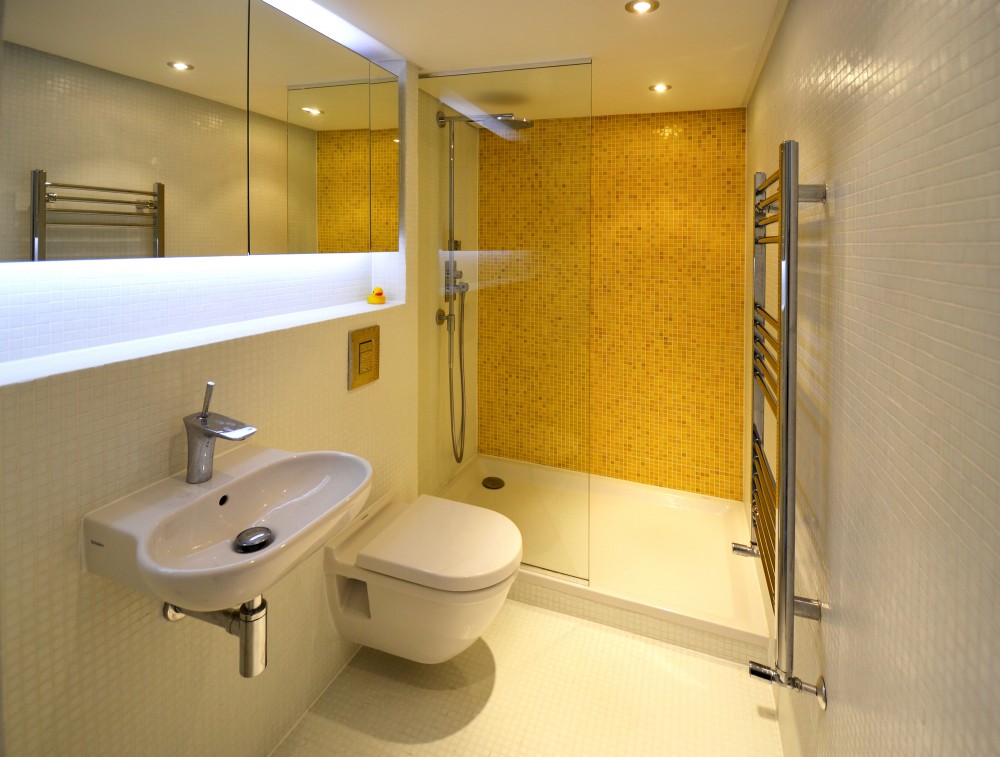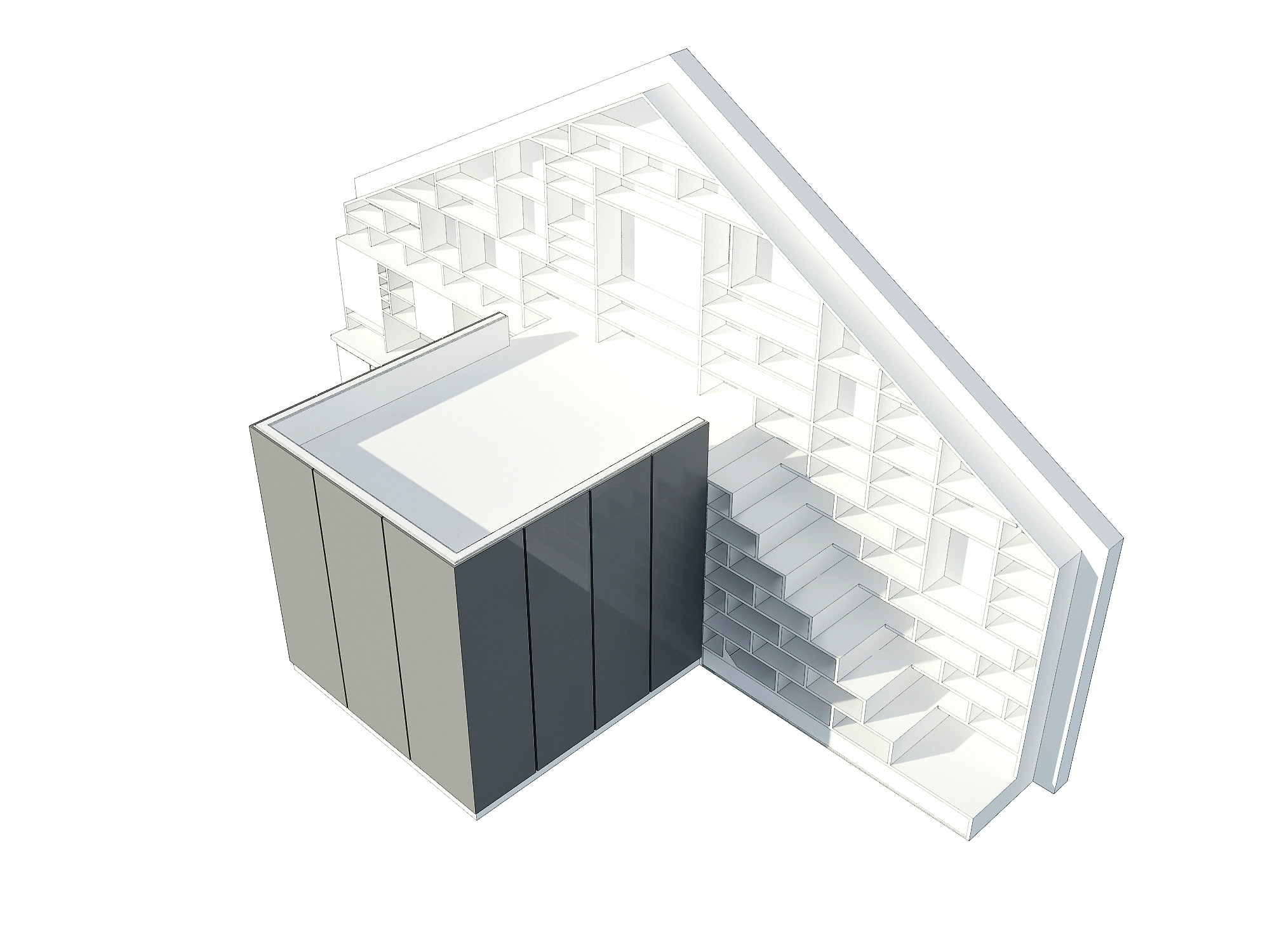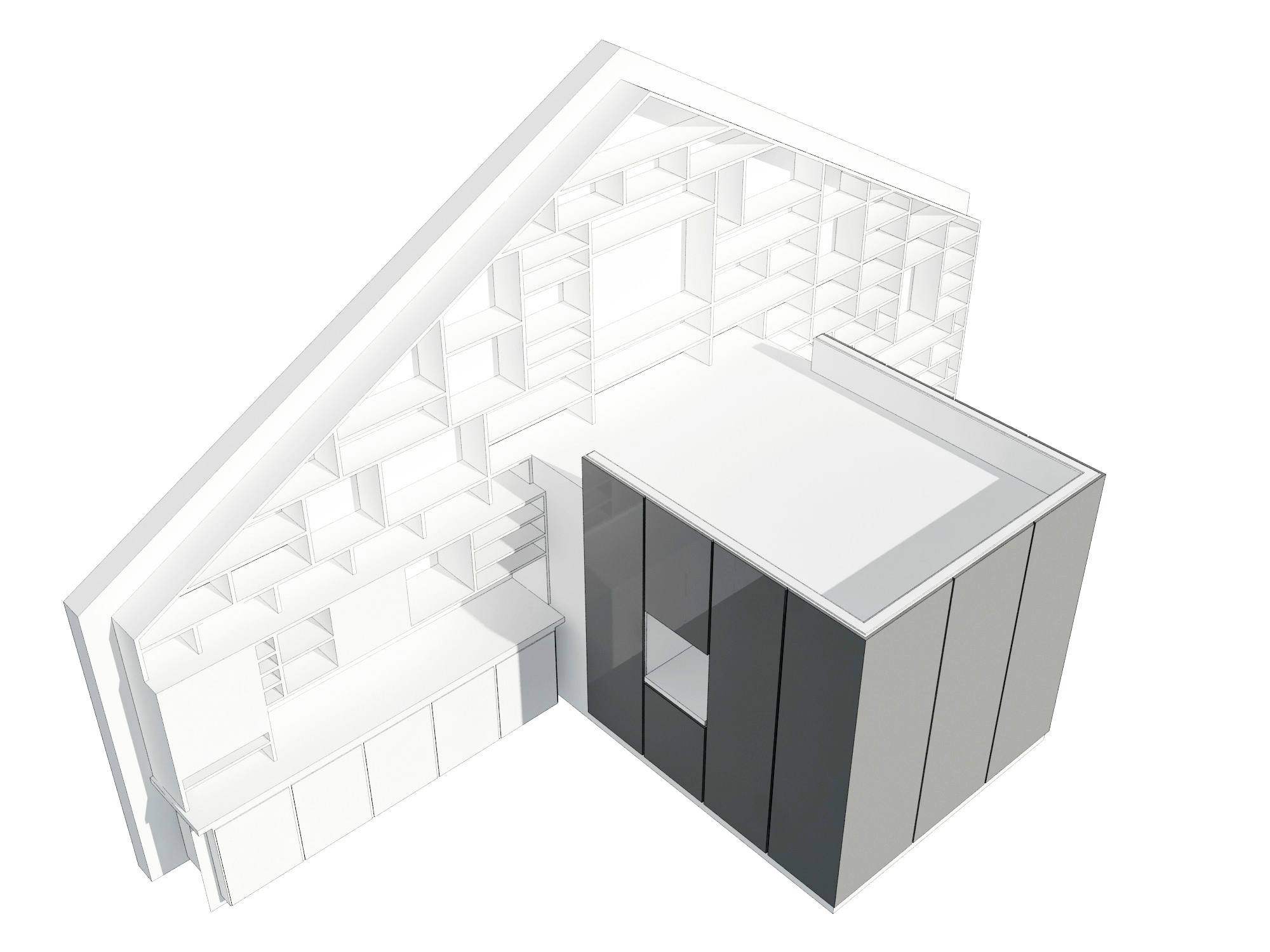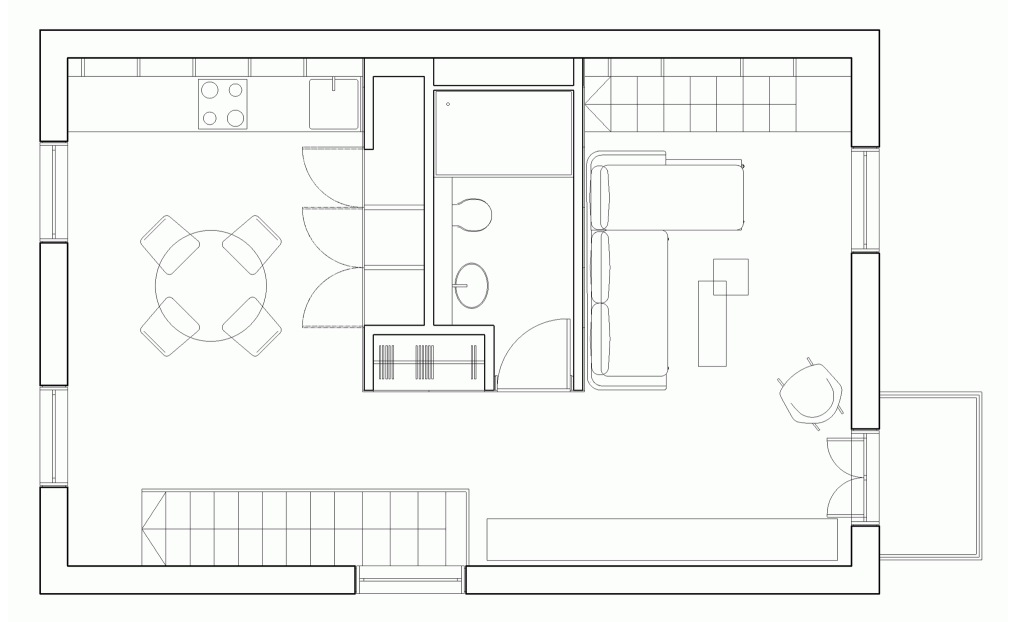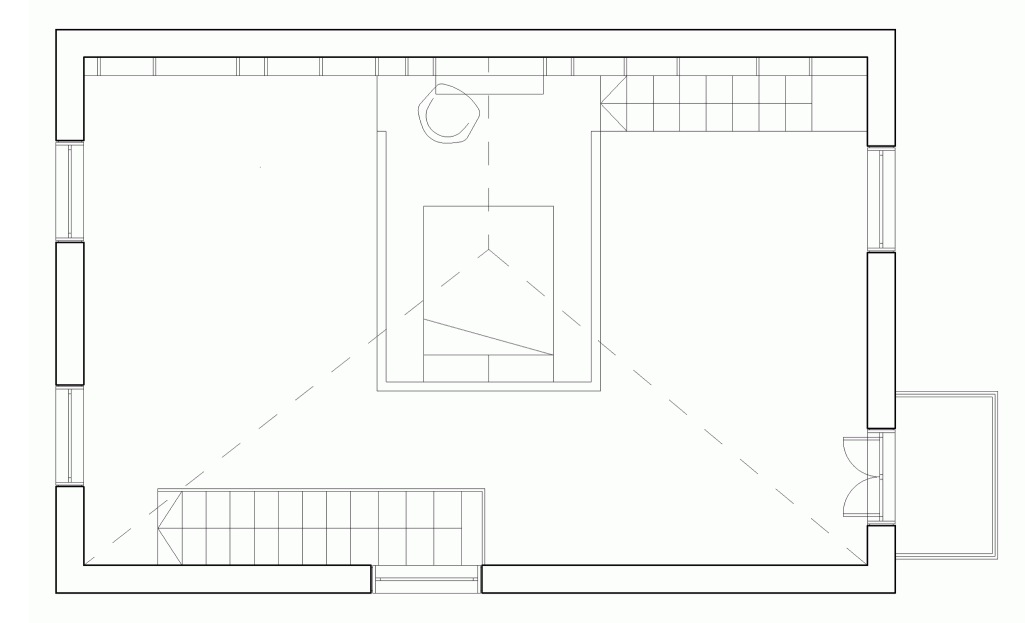 how about this loft apartment design? Is it interesting? You can find the other interesting design here.