Roohome.com – Black and white apartment interior design with the modern and stylish concept are perfect for a young couple. We all know that the modern concept identically with the simple and easy features, and it will very helpful for they who start to do housework activity. The soft color touches from the monochrome color scheme would recharge your energy. It can build the new spirit and keep your romance each other.
Unique living room interior design
The combination of brick and marble material as a wall concept looks really fantastic. Both of them are complete each other. The other accent also unique and artistic for its living room. You can see it from the unique lamp and fireplace design with the black color. All of the accents and features so far so good. Of course, it is really helpful for a young couple. They do not need to clean the complicated features n their space.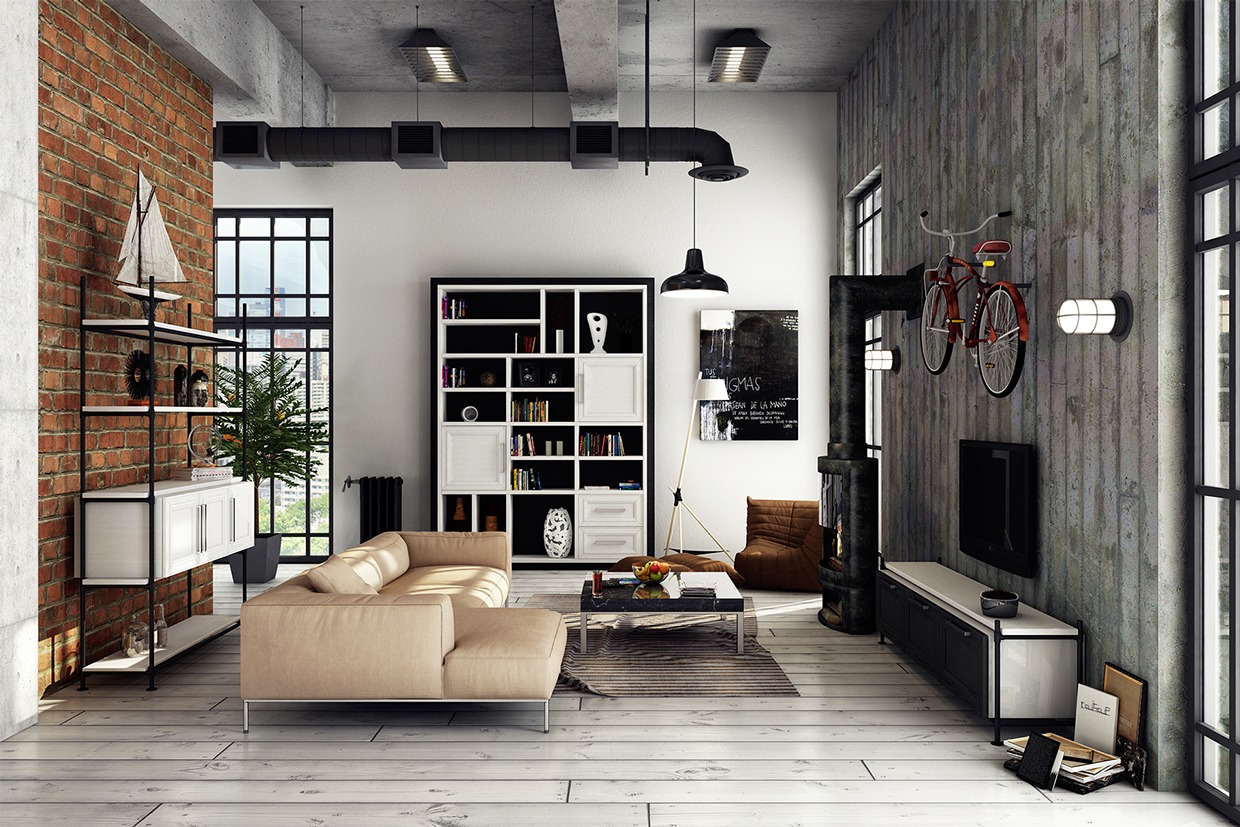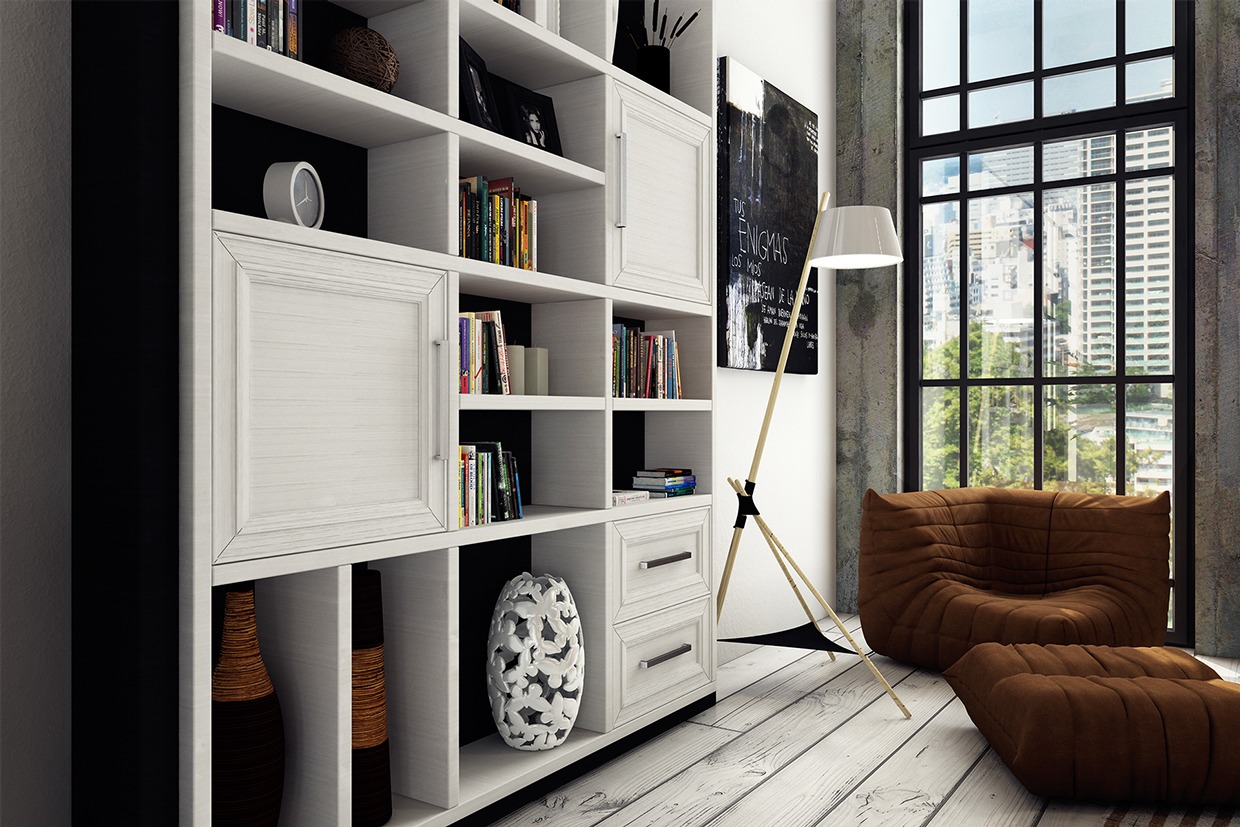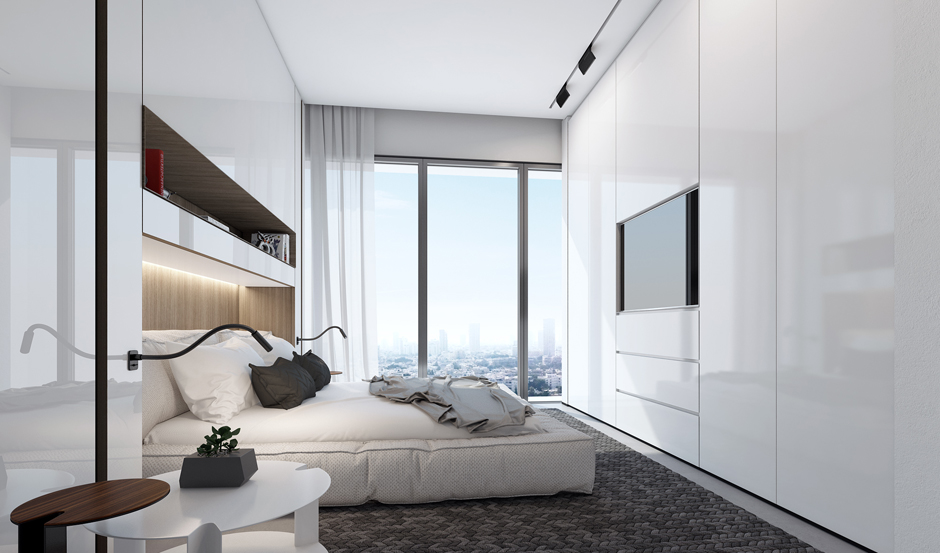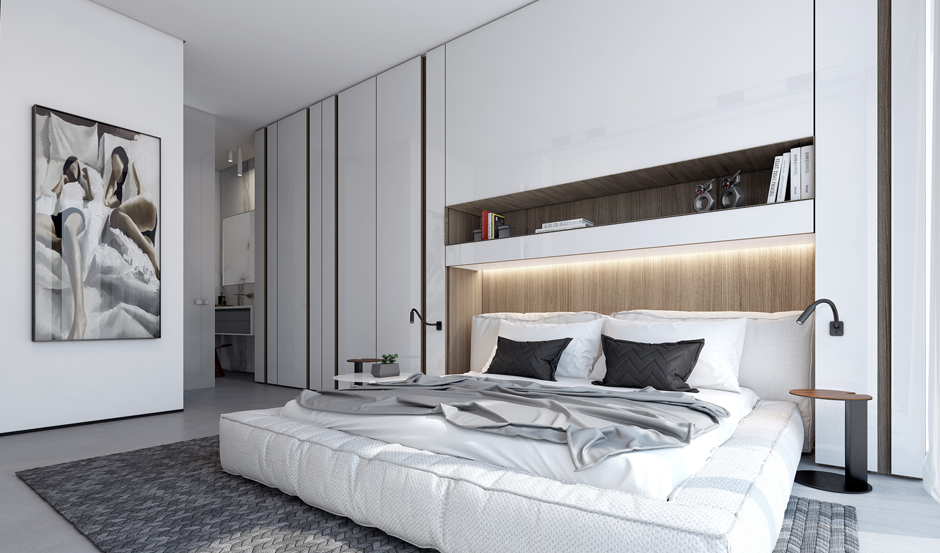 Black and white are the color that perfects for all space actually. That is very easy to apply and combine with the other element. That is why most people who confused while choosing the color must be chosen the black and white color.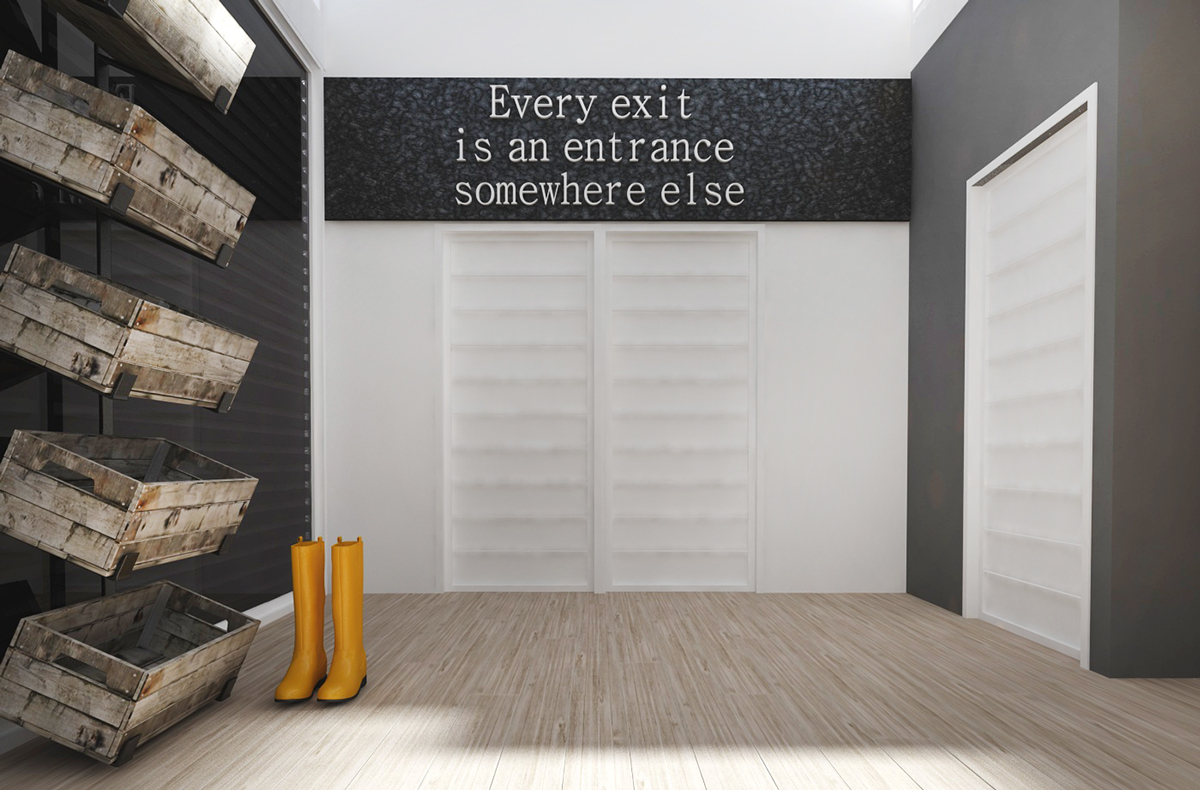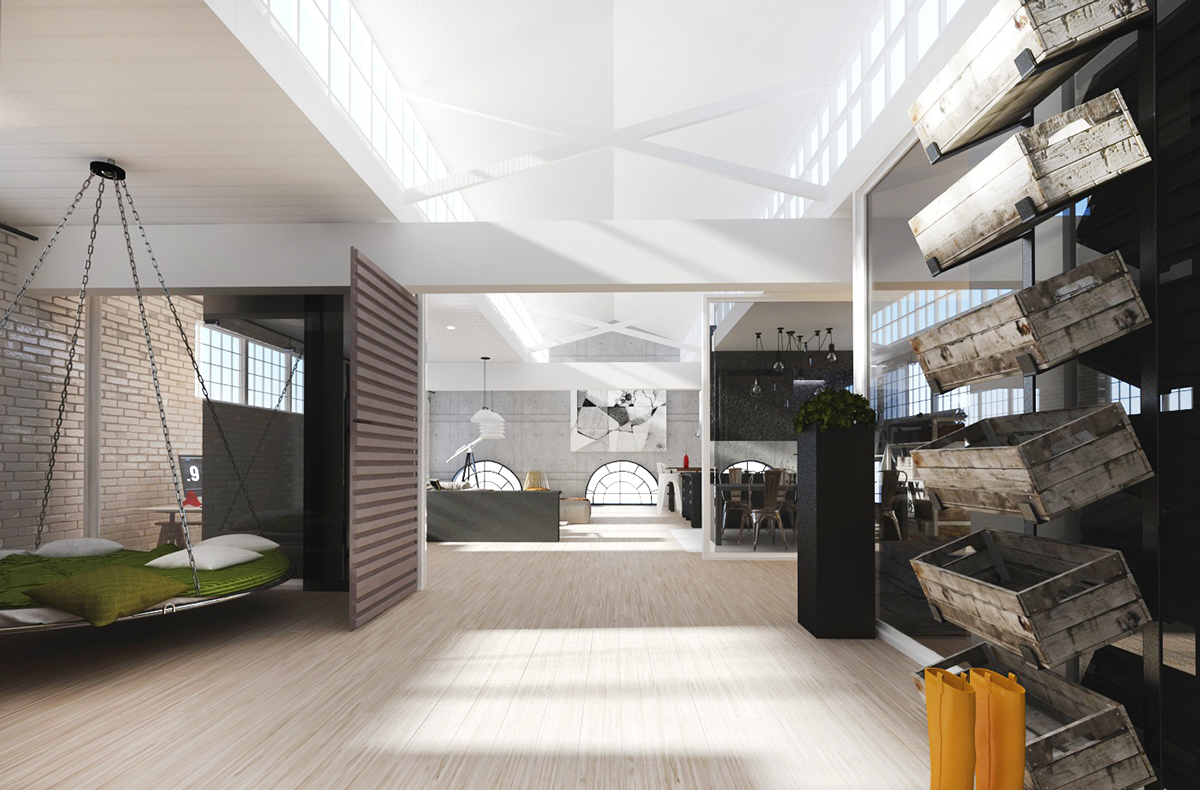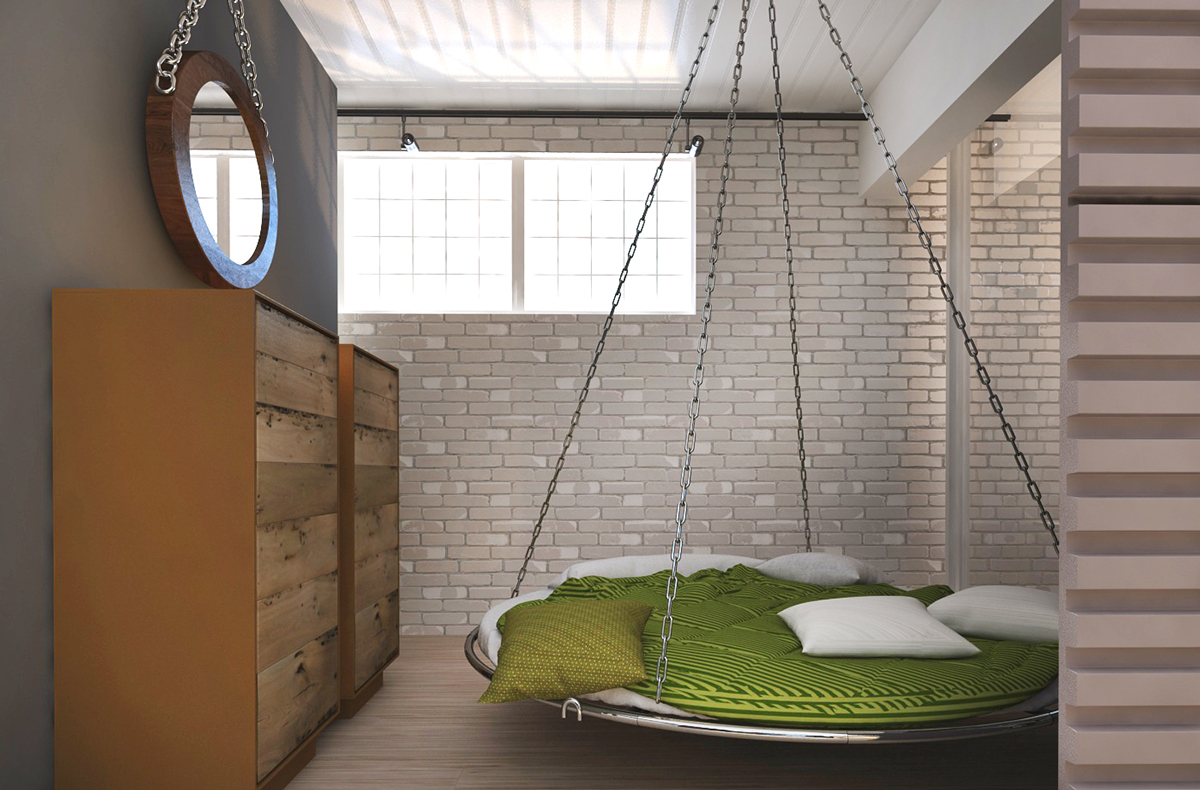 Facilitating the remaining space by using the comfortable floating bed for enjoying your time together. It would feel like laying on the sky and relaxing the calm night.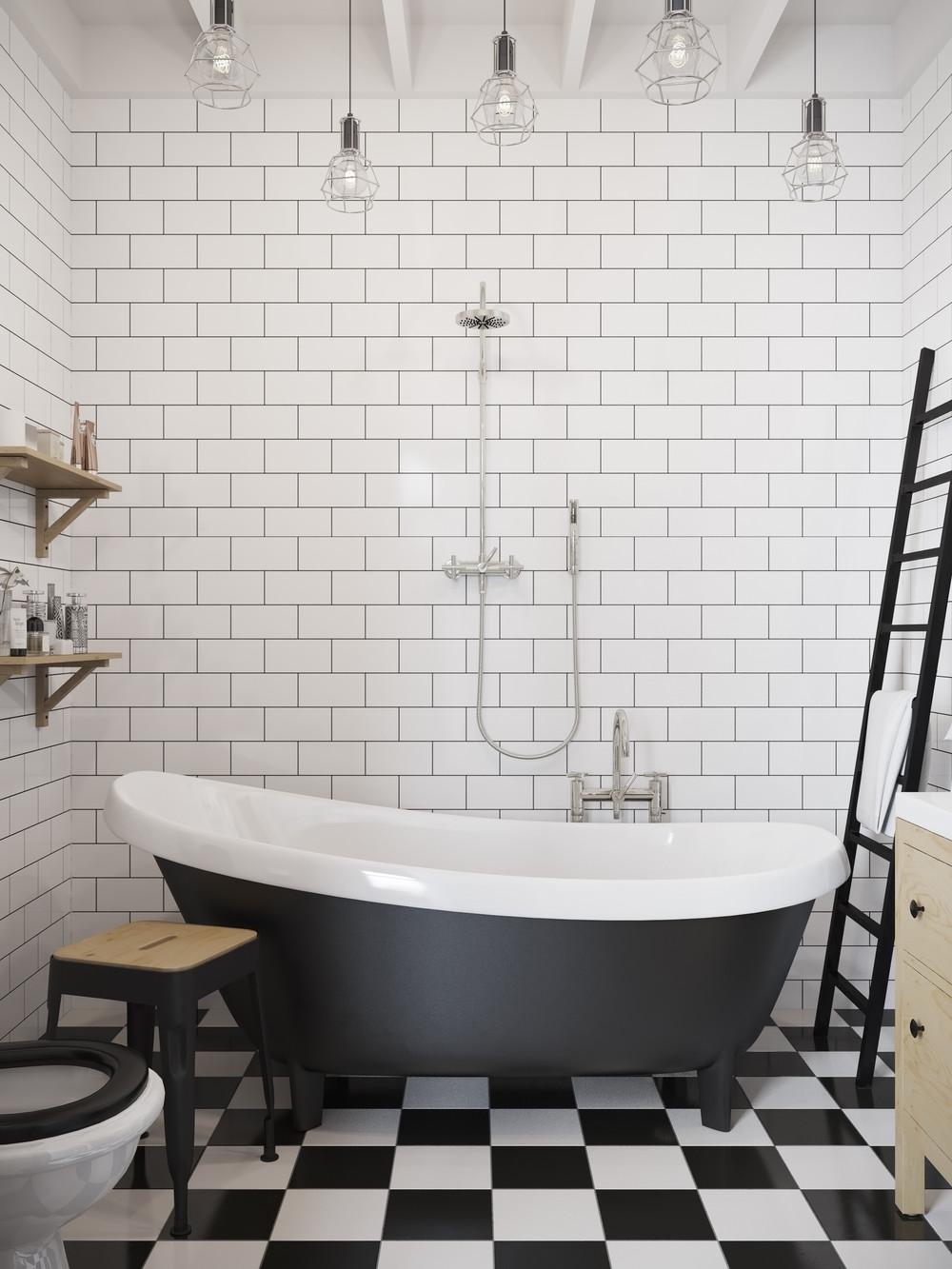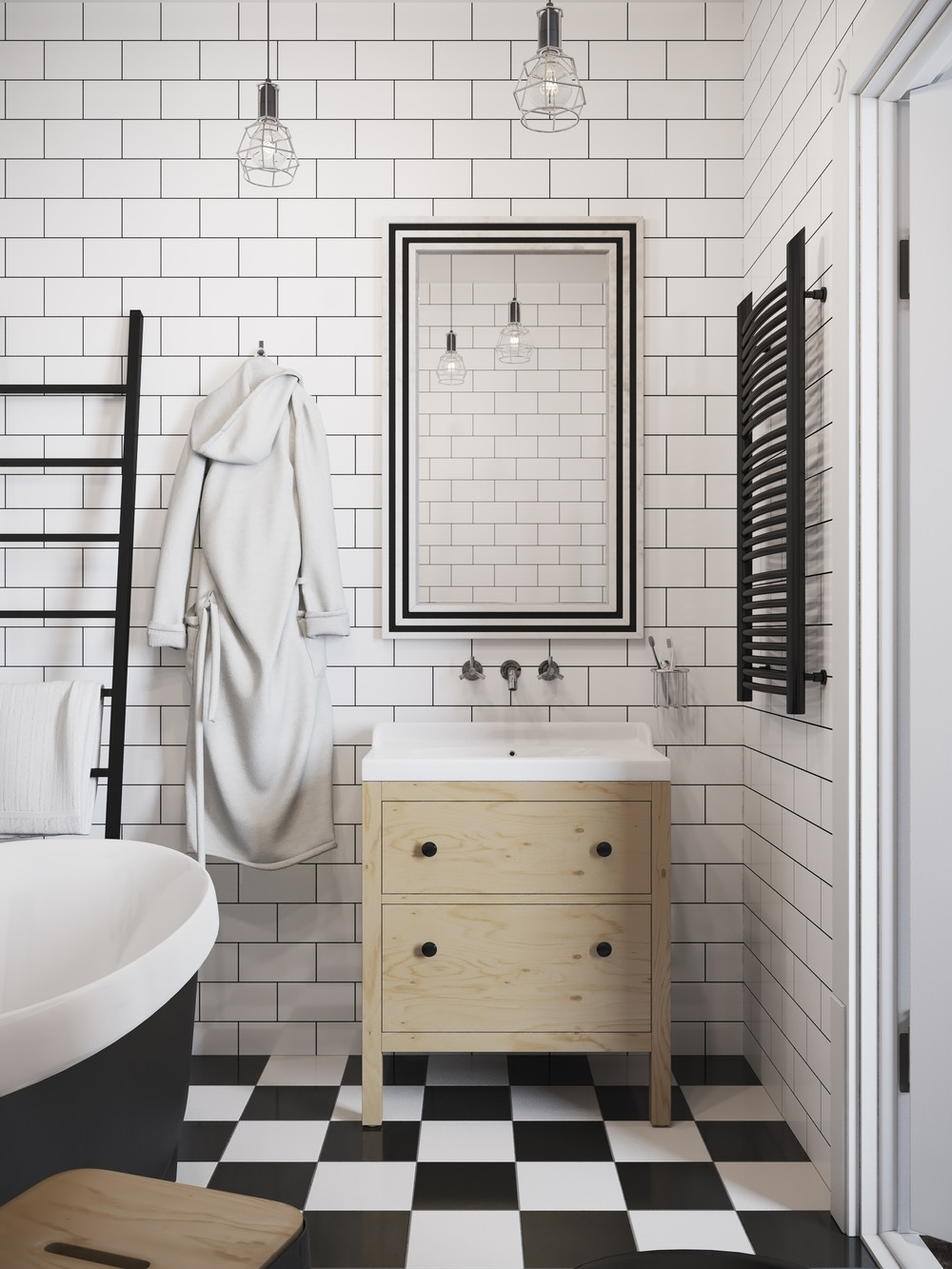 Black and white kitchen interior
Black and white kitchen ideas also possible to combine with the red brick wall decoration. The artistic space from this old vintage style is very good to build the cozy atmosphere. It does not matter if you want to use modern kitchen set for it. Because this design is provided to facilitate a young couple that needs the easiness.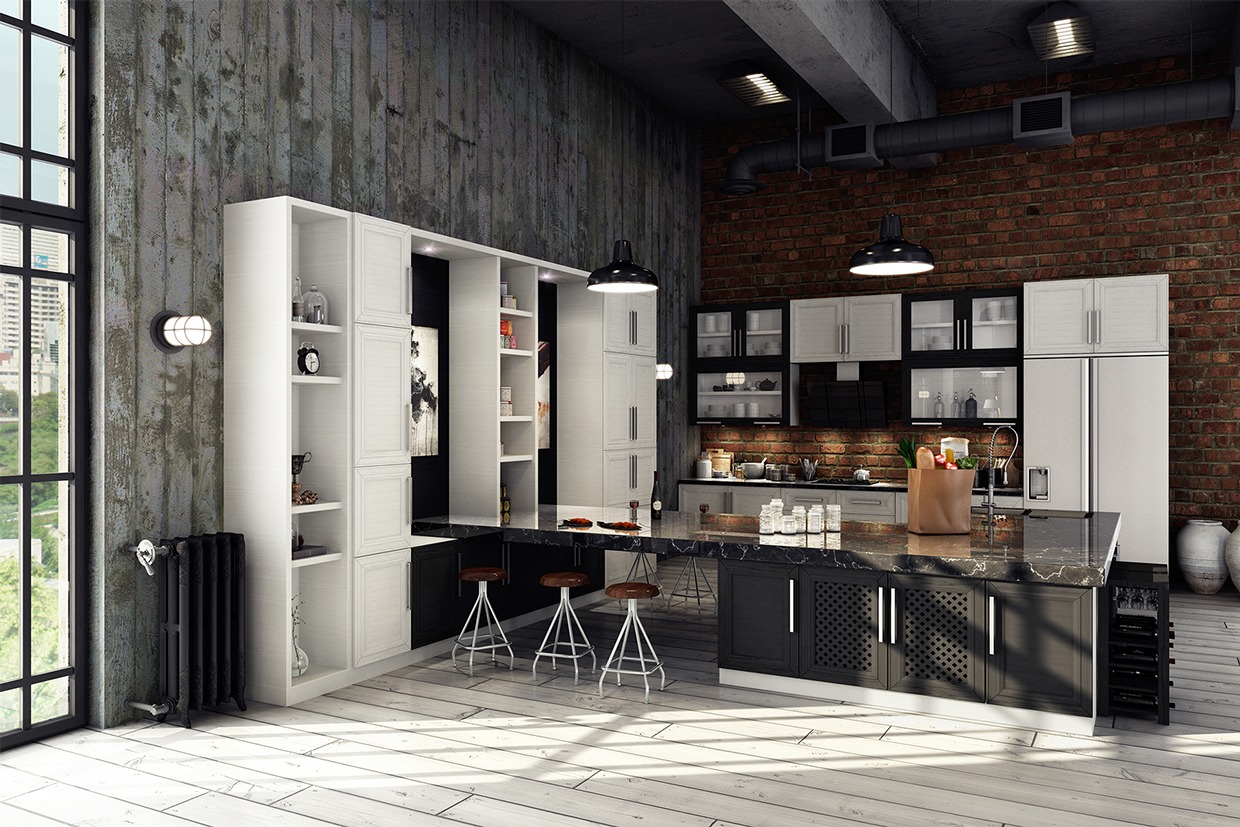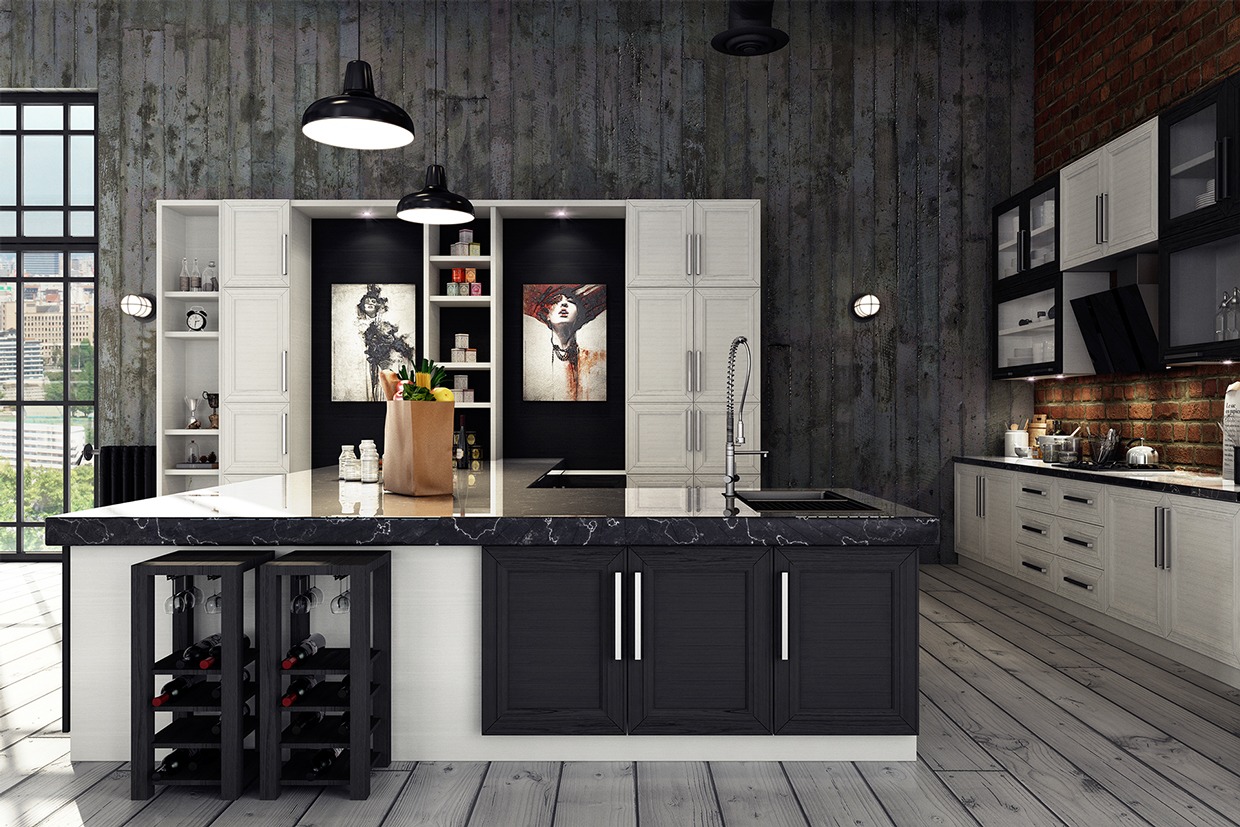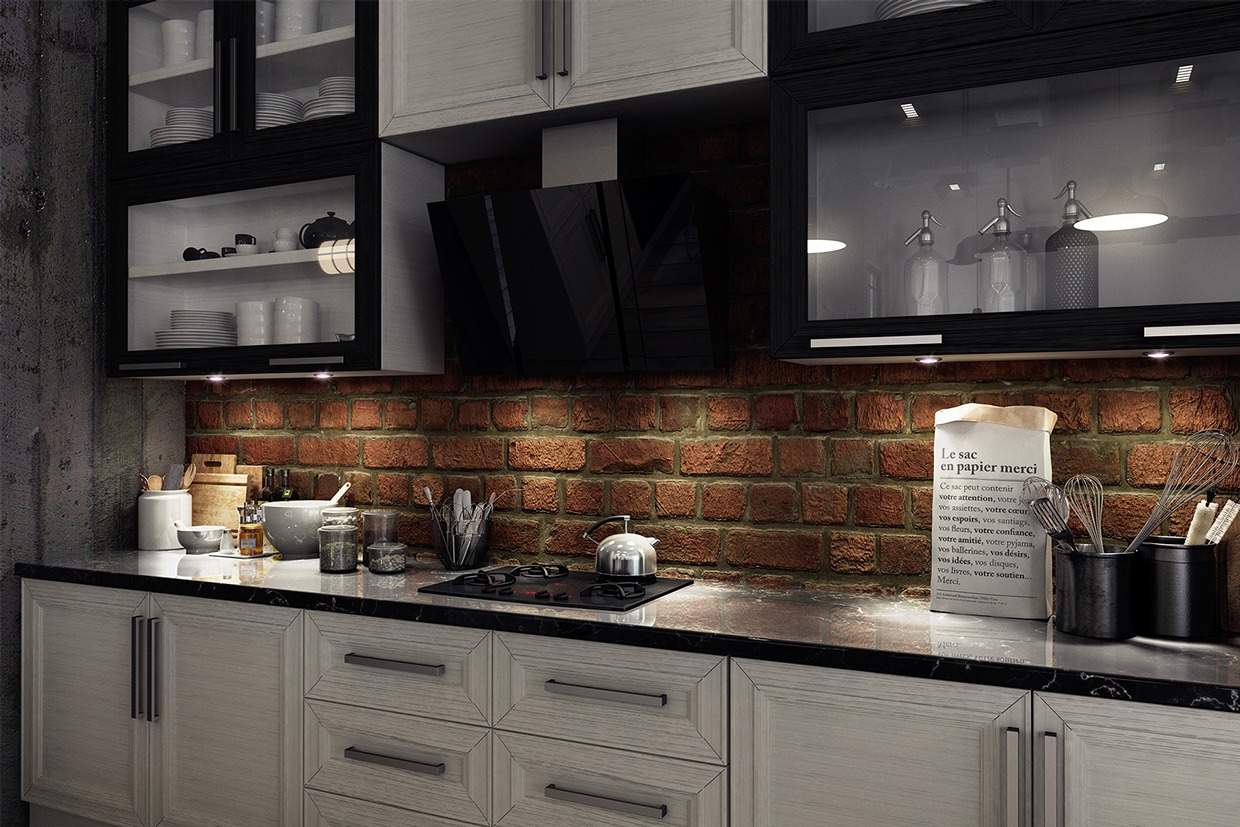 This beautiful black and white apartment and all the advantage of having modern apartment concept are very helpful for a young couple who still confused about the right design and color for their residence. It is also easier to apply rather than the other color that needs the high accuracy. We hope that you can find the best idea to realize your dream about having a wonderful living room for your family and friend. Do you interested in applying the black and white apartment design above?