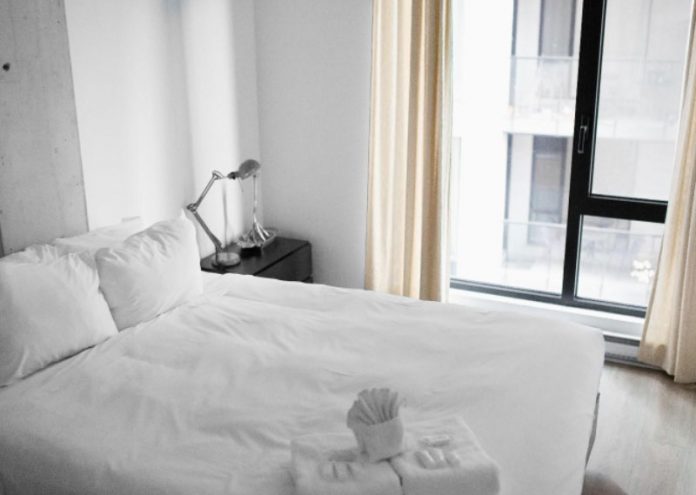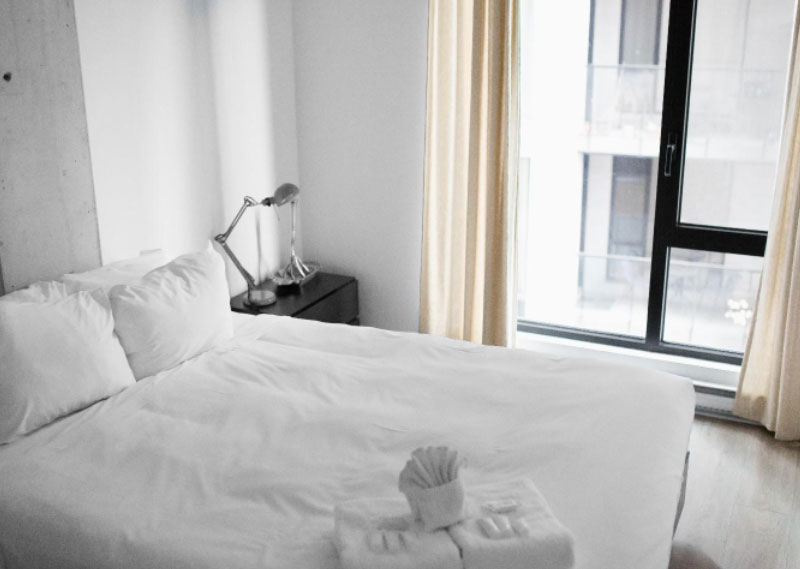 Pallets are found everywhere and many businesses use wood pallets for shipping. Recently, many people have come up with the idea of using wooden pallets for their furniture. Wood pallets can be used for your bed frame and can be found for free or bought at an affordable price.
Make Sure the Pallets are Clean
Pallets are used for moving diverse goods such as milk, chemicals, and furniture. It's important when selecting the pallets for your bed you look out for the letters "MB". If your pallet has the letters "MB" it means that it's been transporting dangerous chemicals that you probably don't want to end up in your home. A good indicator of a clean pallet is one that is clean without markings.
Sand the Pallets
First, you will want to sand your pallets to make sure they are smooth and you won't get splinters in the middle of the night. Not only will it be safer when you sand the pallets, but it will add some visual appeal to the pallets. If you are further manipulating the pallets for other nice features it will be much easier to work with. You can use a palm sander for smoothing out edges and surfaces.
Wipe the Pallets
After you have sanded your pallet, make sure to wipe off any dust from the sanding. If you are noticing that your pallet slats are bending, try and find another pallet as the wood should feel solid and shouldn't give when you press on it.
Paint the Pallet
Once the pallets have been sanded and wiped down you can choose to paint your pallet. Feel free to use anything else you believe will add to the visual appeal of the pallet such as sealers or varnish. Make sure you are in an area where the air circulates well so that you don't breathe in anything that could be detrimental to your health. After you've painted your pallet, make sure you dry it off. When drying your pallet, it's best that you leave it outside.
Assemble the bed
Now that your pallets look how you want them too you will want to assemble your new pallet frame. Depending on the size of your mattress, grab multiple pallets and bring them into your room. If you're making a twin-sized frame, you will probably need two pallets. If you are making a queen or larger you will probably need four pallets. You will need to attach the pallets with wood glue first to make sure they are in position. After the pallets are glued together, you will need to drill holes for your hinges. You'll need two hinges on the sides of the pallets to keep them in place.
Attach Extras
If you feel like getting a little fancier, you can add wheels and a headboard. When you are adding the wheels, try and attach them to the center of longer edges of the pallets and to the corners of your new bed. To add a headboard, simply grab one of your extra pallets and glue it to the back of your new bed frame.
Add Your Mattress
Now you're probably tired, so plop the mattress on top of your new box frame, add your sheets and pillows, and fall back into your comfortable new bed. You've earned a nice long rest.