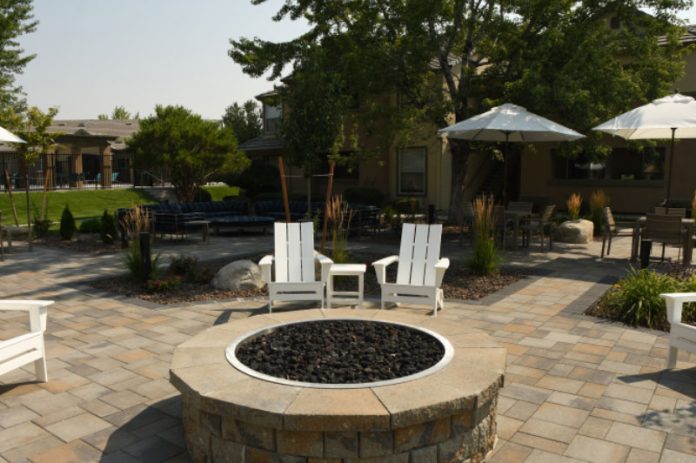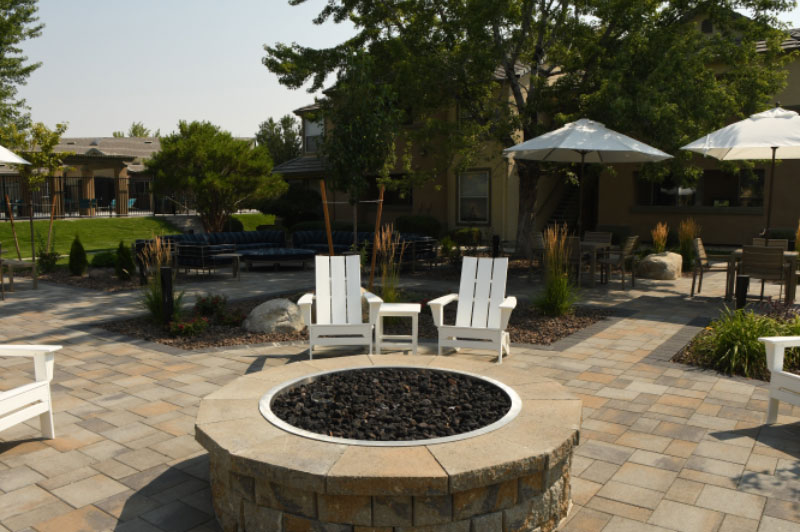 As summer wanes and the cold creeps in, it can become increasingly difficult to leave the house and enjoy the crisp, fresh air outdoors. Tailor your landscape design to accommodate the cold so that you find yourself comfortable in the backyard all year round. Here are a few ways to prepare your landscape to be enjoyed in the cold:
Include Comforts for the Cold
In order to keep your landscape safe and frequented during the colder months, you can deck it out with certain modern luxuries. An outdoor fireplace is one of the most powerful features for luring you outdoors despite the chill. The image of dancing flames, their gentle crackling and a comfy seat cradled in the warmth of the fireside can be irresistible. A hot tub can still be enjoyed in the winter if you have outdoor heaters nearby or some blankets to grab as you head out of the water feature. Low-voltage lighting can soften the stark, cold appearance of a winter landscape and make navigating the area safer. Heated pathways also ensure your safety as you appreciate your winter landscape or access an outbuilding.
Provide a Water Source for Birds
Birds can add life to a dreary winter landscape, so attract them by making a water source available. While the water in your surroundings freezes and makes the task of staying hydrated challenging for birds, you can come to their rescue with a warmed birdbath or even heated dog bowl. In return, they can grace your landscape with their color and song. The bare branches of your deciduous trees can make them even more visible to you. Remember to surround the water source with sticks, or some other barrier, to prevent them from bathing as it can be dangerous to their health to get wet in very cold temperatures.
Plant for Winter Interest
While deciduous plants lose their leaves in the winter and many plants lose their vibrant appearance, a few strategic decisions can keep your softscape interesting. For example, deciduous trees bare their bark, which can be beautifully ornamental and distinctive. Look out for trees with captivating bark and consider including them in your landscape. Many trees and shrubs hold their berries during the fall and winter, which can provide food for birds in the area and add color to the softscape. It's important to include evergreens in your winter landscape as they can add pops of green, yellow, and gold to the landscape. They also remain full and serve as essential focal points within a winter landscape.
Select Safe Materials
Some materials are better suited to cold climates than others, so you'll want to select these hardy materials for the construction of your hardscape. Use pavers for your driveway and walkway, for example, as they can create more flexible surfaces that can withstand freeze-thaw cycles. Stone sourced from a similar region to your own may fair better in your climate, so opt for local stone where possible. Use textured pavers or a sealant that contains grit for non-slip walkways and driveways. Invest in high-quality materials across the board to give your hardscape a fighting chance against decades of winters, minimizing repairs in the future.