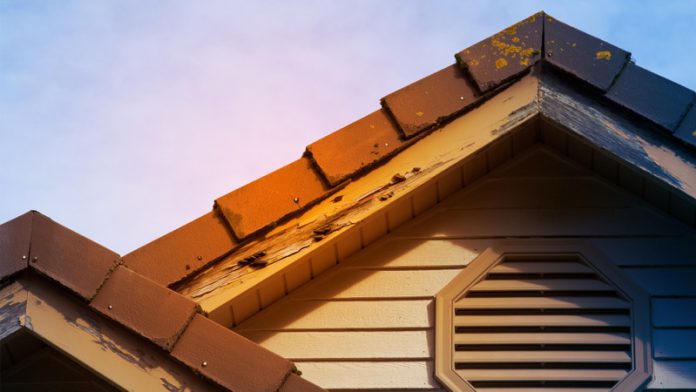 Pests can be a constant annoyance in our everyday lives. Be it at home or in your commercial spaces, unprecedented growth of pests can damage your property a lot more than you think. Of all pests that people have to deal with, termites are the most troublesome and destructive. These insects consume cellulose: the organic fibre substance found in wood and plants, so you'll need to get rid of them quickly.
Have you ever noticed collected wood dust beneath your sofa at home? Termite infestation can be traced back to this. Due to their small size, it is pretty challenging to get rid of them after they have infested your home and started eating the foundation of your house or your costly furniture. Termite Control Ballarat wishes to put an end to your termite problem no matter how severe or mild it is. Here's how you can seek some much-needed process help and go about an otherwise hassling process with tremendous ease.
Checking your home for termites and other pests regularly might save you from a lot of issues in the long run. Termites are very hard to control because they cannot be easily recognised until they have caused significant damage and established enormous colonies. This is why it is important for you to be on an active lookout for termite damage signs with or without a significant hint of a termite problem. Without expert aid, it is quite tricky to get rid of thousands of termites living in nests. If you've discovered termites in your house, you'll need to take urgent action to prevent them. Wondering how? Contacting professional services for either their services or simple consulting can get you going. If you wish to just avail some tips, here's how you can start your journey towards DIY termite control.
DIY method to control termite infestation 
Termite Control Ballarat suggests using termite-killing solutions on the exterior of your home and natural chemical treatments on the interior. Other than this, termite baits and boric acid can be used to kill termites on your floors and walls. When it comes to termite control, there are numerous solutions available, from standard chemical techniques to organic alternatives.
Not only this, termite treatment Ballarat shares a much needed secret about termites. Waiting to know what it is? It is time for you to know that termites face a hard time moving in sand. You might slow down these pests by installing sand around the foundation. This can be an efficient option when combined with steel mesh on any vent. It has also been demonstrated that some fungi and nematodes are efficient in eradicating termite colonies. This is some general chatter on DIY termite control. If you've been looking for specific tips, feel free to peruse through the given list:
A great way to ascertain whether or not termites plan on ruining your property is running a flashlight check on them. Head to the areas you think are most prone to the infestation and look around with a flashlight for any sight of termite damage or mud piles. Simply pressing your thumb against furniture can also help you know the state of your furniture.
If you suspect a termite problem in a larger area, it is best to employ a termite bait to do the job. They draw mites away from your house and catch them for you avoiding potential damage to your property. These are easily available in the market and you shouldn't hesitate before purchasing one.
Don't store extra wood piles
Having unnecessary and more than usual amounts of wooden material outside or inside your home can act as an inviting agent for these pests. Make sure you do not store additional wooden material in your home. If you wish to keep these things, it is best to keep them at a safe distance from your premises.
Trim trees and shrubberies
Trimmed trees and shrubberies will significantly contribute to your termite control plan. Well kept and maintained gardens and yards always act in your favour by making sure they don't push pests and diseases your way. This is a great practice that helps you with a general protection against several different pests.
Trench based termite control
If you've just washed your hands off a serious termite infestation, there's a good chance you will want to do everything in your power to always keep them away for good. In such a case, a trench based termite control could come to your rescue. All you need to do is identify the problem area accurately and dig a trench around it. You can then apply foam based non-repellent termite insecticide, and you will soon have dealt with your problem effectively.
Professional method to control termite infestation
Call a professional pest control firm to investigate if you believe you have either type of termite. These persistent insects may swiftly devastate your home's foundation. Although the DIY approaches may be helpful in the short term, they are not a match for the specialised facilities, products and experience available in the termite protection Ballarat. They will know precisely how to detect entrance sites, identify colonies and design a treatment plan for your home or business. Depending on your home's unique demands, most pest control firms employ a multi-pronged strategy.
Cleaning your furniture frequently with neem oil will help keep termites away after the home pest control treatment. Pestico Pest Control Ballarat offers an annual pest control service to examine your house and perform any necessary treatments. Several other pest control options provide feasible plans that can help you deal with not only termites, but also myriad other pests at extremely affordable costs. It is best to seek some consultation from these professional services if you wish to go the DIY way. Working hand in hand with professionals will not only ensure that nothing goes wrong in the process, it will also make sure that you achieve the most optimum results possible.