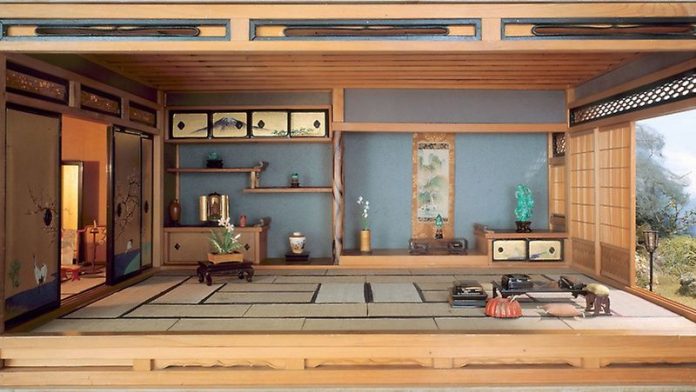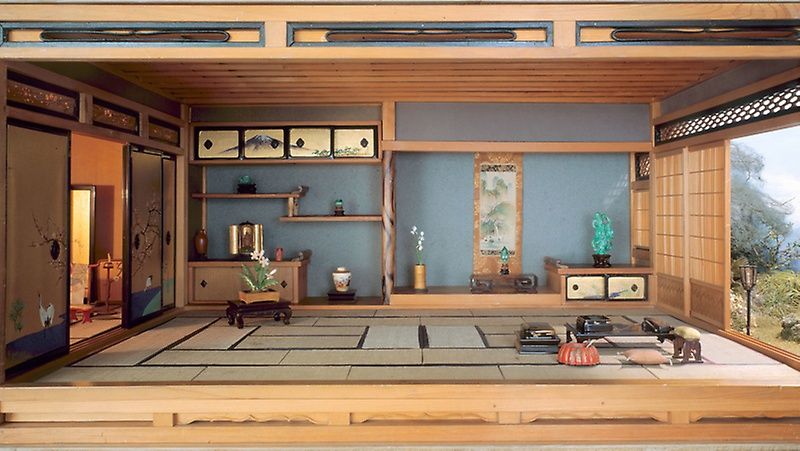 roohome.com – Applying Japanese design to the house is the right idea to make the house as a quiet place. Japanese design principles emphasize things that are simple and calming. No wonder if there are so many people are interested in Japanese design and apply it as their home design.
To apply Japanese design as the home design is not easy. At least you need some inspiration so that you can dream of how your interior will be. And here, we have provided 4 Inspiration Home Japan Interior, Beautiful and Calming that can be your references and inspirations. So, let's check it out!
1. Minimalist Living Room Japan Design
One characteristic of Japanese design is its natural concept. The light used in Japanese-style rooms is sunlight. Sunlight will make the room feel warm and comfortable.
Large windows that are decorated vertically and horizontally by wood are another characteristic of Japanese designs. You can apply Jedela like this to your home.
For furniture, Japanese design certainly uses wood furniture. And for seating, you can choose a comfortable seat. Or you can also use the small mattress to the living room.
Using a small mattress or pillow for seating can make the Japanese design look very thick in the living room. In addition, In addition, fewer funds will be issued.
2. Border Between The House and The Place For Shoes and Slippers
One characteristic of Japanese houses is that they are always clean. Not only because Japanese people like cleanliness, but they also provide space for shoes and sandals.
The boundary between outside and inside the house is not the door, but the floor is made slightly higher than the space to take off shoes and slippers. So, when cleaning it is more practical and simple. No need to clean all the rooms, just clean the space to take off shoes and sandals.
Putting a chair there is the right way. So, when you want to put shoes on, you don't need to look for a chair to sit on and you can put on shoes easily.
Making short stairs is also a good way to make it easier to put shoes on.
3. Additional Room to Relax
In a Japanese-style house, a living room is not enough. There will be one additional room to relax or in Japanese is engawa. Usually, engawa is made with a floating style wooden floor. This is one of the characteristics of Japanese home design that can be used as inspiration to create beautiful and calming residences.
In addition to the use of floating style wood flooring, the use of sliding doors made of wood is also a characteristic of Japanese designs.
4. Japanese Bedroom
Bringing Japanese designs into the bedroom is the right choice, especially for residences in cold areas. The use of wood material can make the room warm. In addition, wooden floors covered with carpet can make the bedroom more comfortable and beautiful. And for the summer, wood material will not absorb the heat of the sun and the bedroom will not feel very hot.