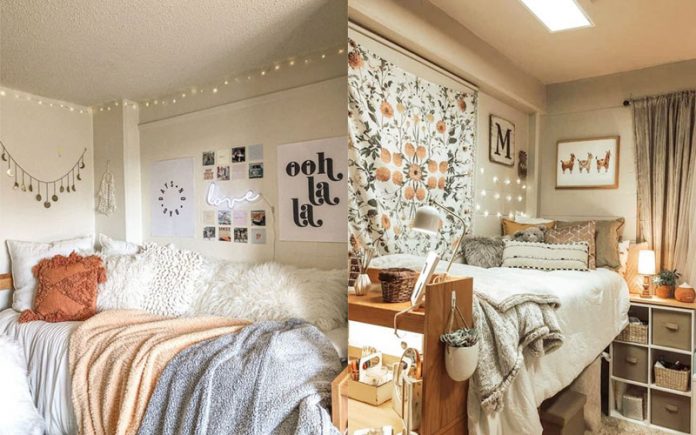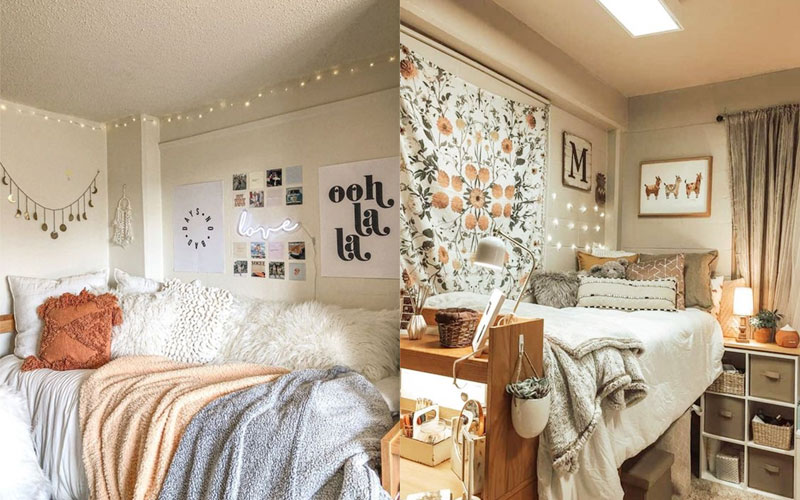 Roohome.com – Being in college is the hope of many people. Especially if you can get into university in another country. It is certainly have imagined how it is like to study at university. However, have you imagined what it is like to live in a college bedroom? It is well known that the size of the college bedroom is small and if you decorate it wrong, you might not be comfortable in your dorm.
In making your college bedroom, of course, requires knowledge and references in advance. You need to know how to decorate a college bedroom so you can make it a comfortable place. And here, we have provided Awesome Decorations for College Bedroom that can be your references. So, let's check it out!
Comfortable Place in College Bedroom by Placing The Comfy Chair
The bed is indeed the most comfortable place to lie down or read a book. However, do you often feel sleepy and finally lazy to learn while in bed? For those of you who are experiencing this, you can make your own comfortable place in the college bedroom by placing a comfy chair in the right place.
In addition, the comfy chair can also be used as a place for you to relax so that the bed will not fall apart again after it is tidied up. You can also put a small pillow on the comfy chair. This will make the college room look more attractive and will also make you more comfortable when sitting there.
String Light for Decorating The College Bedroom
Lighting is indeed one thing that must exist in every room. However, it turns out the function of light is not only to illuminate the room but also can make the room look more attractive. And string light is the right item to decorate a college bedroom to make it look more attractive.
Warm light produced from string light creates a warm and comfortable atmosphere in the room. So, suitable for you who prefer to spend holidays with rest in the room.
Cozy Bed for College Bedroom
The bed is one of the main items in the bedroom. Therefore, making the bed look beautiful is also a must. One way is to keep the tidiness of the bed. However, this is not enough to make the college bedroom look awesome. You also have to decorate the bed so that your college bedrooms will look awesome by putting some pillows with beautiful motifs on the bed.
For some people by putting a few pillows on the bed can make sleep more soundly, and who knows you are one of them. So what are you waiting for?
Decoration The College Bedroom with Leaning Mirror
Mirrors are mandatory items that must be present in the room, whether male or female room. In addition to the mirror, a mirror can also be used to decorate the bedroom so that the bedroom looks more attractive and awesome.
To make it more interesting, you can decorate leaning mirrors with light string or vines synthesis plants like the picture above.
The use of leaning mirrors is also the right way to make a small college bedroom look more spacious. So you will feel not stuffy and comfortable.