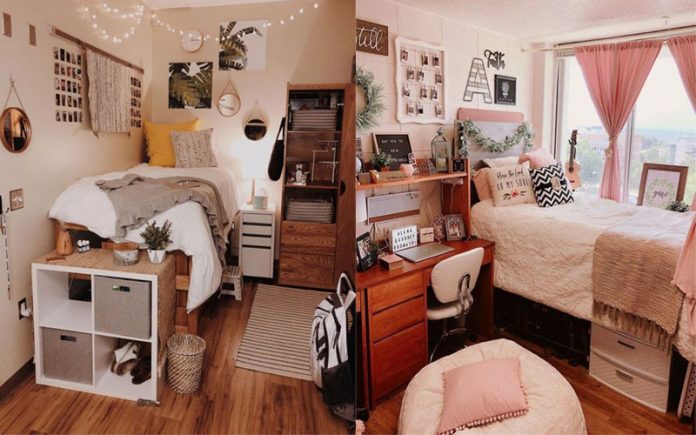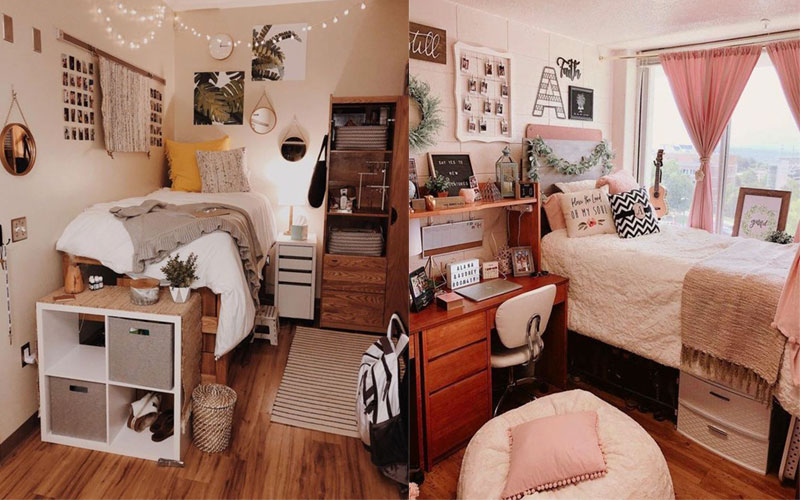 roohome.com – Soon it is time for the admission of new students at the university. Who here has prepared decorations suitable for your dormitory later? As you know, a dormitory is a place to stay for students who come from out of town or abroad. The price provided is much cheaper compared to apartments or other residences.
In accordance with the relatively cheap price, the spacious dormitory was not so large. Even if you are wrong in decorating or organizing, the dormitory will feel uncomfortable and unattractive. Therefore, effective tips are needed to make a small dormitory look lovely and attractive. This dormitory will be a comfortable place to stay during your studies.
For those of you who want to have a comfortable dormitory, here we have provided Tips to Make The Small Dorm Look Lovely and Attractive. So, let's check it out!
Attractive Lights
Lighting is one thing that must exist in every place of residence. Without light, you cannot do your activities at night. Therefore, to make the dormitory a comfortable place to live, add a few lights to lighting the dormitory.
In addition to lighting up the dormitory at night, you can also use lights as decoration to make the dormitory look lovely and attractive. Try choosing lamps with attractive shapes or lighting, then place them in the right place.
Nowadays there are lots of lights with beautiful colors and unique and funny shapes. You can find it easily in an online shop or store near the campus. Hanging lights with several shapes such as the moon, clouds, sun, fingers, etc. on the wall are one tip that you can apply to your dormitory. In addition, the use of string light for a dormitory is also the right choice.
Use Furniture Only Needed
A small dorm is indeed not possible to use a lot of furniture. However, that doesn't mean you can't make dormitory a comfortable and attractive place. By applying this one tip, which uses furniture that is only needed, you can create a comfortable dormitory.
Furniture that is needed of course there are mattresses, cabinets, and study tables. These three pieces of furniture must be in a dormitory. By using these three furniture, the dormitory will feel more spacious. However, to make it look attractive, it takes more creativity and effort.
You can use a small cupboard and arrange it, then place the mattress on the cupboard. This will save more space in the dorm. Or, for those of you who want to use a cabinet with a larger size, you can use an open cupboard.
Make A Wall As A Display of Memories
When going through college, of course, you will pass sweet memories with your friends. And the most important thing is to capture the memories in the form of photos. You can also make your dormitory a place to show off your memories with your friends. The trick is to make one side of the wall in a dormitory as a display of memories.