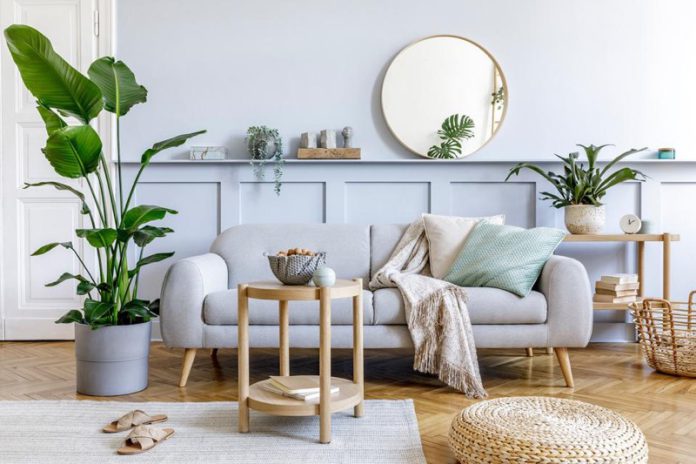 The passion for creating a surrounding environment that gives a sense of comfort and coziness has always haunted the human species. Thus, people have always tried to play with items in their homes and make some adjustments like moving pieces of furniture, repainting walls, or adding a few miniatures here and there.
Despite that forever obsession, the art of home decor has only recently become a field of study. However, home designers have prepared themselves to keep pace with the latest technological advancements to best advertise their services.
This article will serve as a guide on marketing home design services online.
The Top Measures That Will Do The Trick
Establish Accounts On Various Social Media Platforms
It will extend the circle of people who are familiar with the business, interested in the services, and have the potential to turn into clients. Here are some common tips for establishing a popular account that will draw more traffic:
Humanize the content: It is advisable to use real names or the business's name to humanize it.
Visualization of the content: After all, visuals are all that the business is about. Using Photos of high resolution to better display the design, being a bit creative with colors and their shades, using some filters or applications to make the design eye-pleasing are simple tricks to attract clients. However, using too many filters leaves a bad impression because photos need to be as close as possible to reality. Alternatively, clients may think of it as a fraud because they have seen something utterly different online.
Metaverse: The metaverse or any similar feature on a website or social media platform takes the audience on a trip into the world designed by the interior designer. It could be an intriguing feature because 3D absolutely impresses the audience.
Lives: Going live to explain ideas, lecturing the audience, and responding to their inquiries.
Authenticity: Being authentic and original without copying other designers' ideas or doing something similar. An interior designer is an artist, and artists have unique visions. As much as they are asked to be fashionable, they are asked to be different. A fine line between being à la mode and imitation should be tiptoed carefully.
Starting A Blog
A blog could make money in several ways, for example, by advertising decoration services or furniture recommendations. Simple rules must be followed to make money through blog advertisements and drive more traffic.
Being picky: There are not enough hours in the day to write about every idea that comes to one's mind, so sticking to the most important issues is necessary.
Being personal: Consider writing about real-life events.
Being engaging: Keeping the conversation going with the audience and giving them a chance to know the business owner on a personal level.
Being informative: The audience is not there to hear personal news. The blog should contain tips about matching colors and fabrics, organizing furniture, and using spaces that generally go neglected.
Being communicative: Telling friends and relatives about the blog and asking them to spread the word and invite others to build a community there. The larger the number of followers, the higher the chances of companies asking the designer to advertise their products in exchange for money.
Creating An Amazing Website
Upping the game on the internet and turning it into a money-making niche for the business is recommended. Therefore, designing a website that presents the company in the best way possible to attract more clients is common sense.
Some steps to turn the home décor website into a money-making machine
Creating an impressive portfolio of all previous work, samples, and designs. A portfolio in which previous collaborations with big businesses or awards are included.
Making a mesmerizing gallery with skillfully made photos of designs created using various applications. The designer should be cautious of being too eccentric because exotic designs appeal only to a few.
Developing the landing page design requires a lot of thinking because the first impression is the last. When clients land on it, they should see something eye-comforting and spacious yet artistic and neat. This page should include basic information about the business, its latest news, and the main headers that viewers click on to be directed to the information they want, like the location or contact information of the company.
Offering Online Lessons For Amateurs
When building a name and a reputation in the business, the Interior designer may get many requests from amateurs who want to master the skill. So, when they are short of cash and can't pay for the venue, an interior designer may go to online lessons.
Having a YouTube channel might be perfect for broadcasting videos in which they lecture the audience about interior design. They may offer two or three free lessons so that the wannabe designers have an idea about the content, then ask the subscribers to pay for each lesson they want to watch or download.
Moreover, when clients discover that an interior designer has an educational channel and is lecturing others, it adds to the designer's rating. People like working with professionals who have mastered their industry and started teaching because it translates as credibility and reliability.
Licensing The  Work
Providing online home décor services should be licensed under local legalization. It's essential to ensure all money transactions and business activities are executed legally within an authoritative environment. Moreover, it helps online businesses save their efforts from being copied and resold.
For example, if an online home décor business came up with a creative design using an open-source meme editor and printed it on pillows and towels, competitors can't copy that work without official approval.
To conclude, the Internet is a great opportunity for home decor experts to gain money. That is why this medium shouldn't go unexplored. On the contrary, every feature should be exploited to its full potential.