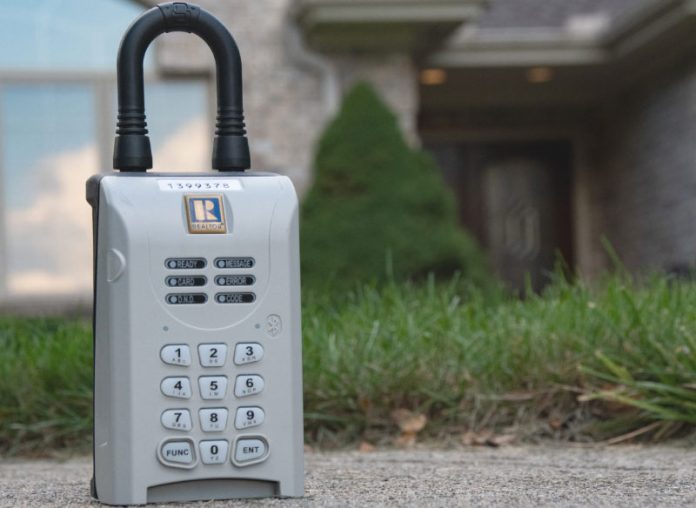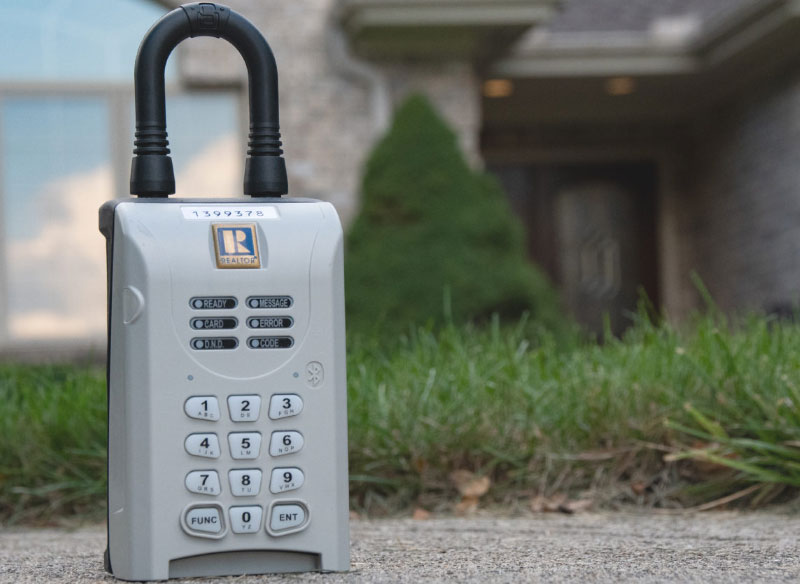 When you're selling your home, your real estate agent might strongly suggest that you get a lockbox for it. Your realtor might be enthusiastic about this idea because getting the lockbox installed in your residence during the selling period comes at no cost to you. The real estate firm covers the expenses of the lockbox. Even so, do you really need one?
A lockbox is nothing new, it's a gadget designed to store the keys to your property so that other realtors, brokers, and even contractors can easily enter your premises. It is especially convenient if you've since moved out from your old residence. But aside from that, there are other reasons why agreeing to get a lockbox is a wise move on your part.
1. It is a temporary and dependable measure.
Rest assured that the lockbox will not be permanently installed in your home. Real estate offices are also particular about the kinds of lockboxes that they use. Many firms use the supra lockbox because of its convenient and enhanced security features. You can visit this website to learn more about it if your listing office is one of them.
The lockbox will only be in your property while it is still on sale and will be removed after your home is sold. You don't need to worry about it being there any longer than it has to be, especially because lockboxes can help expedite the sale of your home.
2. It saves everyone involved a lot of time.
Your home needs to be prepped and staged for viewings with potential buyers, which can already be time-consuming. Having a lockbox lets someone access your home and do their work without having to go to the listing office to retrieve your keys and return it after. That back and forth can actually take a lot of time, which could be spent on more important things.
Your home becomes easier and more convenient to show off to potential buyers, which can help speed up the sale process. As a result, your home gets sold and taken off the market faster as well.
3. It makes it easier for you to be away from your property.
If you've already moved into your new place, you don't need to divide your time between your properties every time there's a showing. You can simply give realtors the combination or access code, and stay home. Even if you haven't moved out yet, the lockbox can help protect your home so you don't need to be there during open houses or private viewings.
With a lockbox, you can give prospective buyers and realtors the space and time they need to look around your home. Lockboxes can also help in significantly reducing scheduling conflicts. Agents can easily coordinate with you on a time that works for everyone so you will not be there during the showing. Then on the day of the appointment, the agent can simply let the buyers into your home knowing that your presence won't make things tense or awkward.
Kinds of Lockboxes
As the home seller, the state and security of your property is of the utmost importance. It's important that you're aware of the kind of lockbox that your real estate agency uses. This way, you have a better idea of the level of security that your lockbox will provide. There are two types of lockboxes:
Basic lockboxes. These can be opened by entering a code into its push-button or spin-dial combination locks. You may have numeric or alphabetical codes. One drawback to basic lockboxes is that they cannot save any traceable data that you can verify. You will need additional security measures with regular lockboxes.
Electronic lockboxes. On the other hand, these are more sophisticated and are growing in popularity. Many of them are Bluetooth-enabled, which require the agent to enter a personal code. Other electronic lockboxes have a built-in QR scanner or app and can only be unlocked if the agent has the image or the same app on their phone.
These security measures provide enhanced safety, mostly because each method for access is always unique and trackable. Should there be any sign of suspicious activity, you can inform your listing agent so they can contact the lockbox manufacturer and ask them to look into it. You can easily see who opened the lockbox and what time it was opened because that information was saved.
Other Things to Keep in Mind
Aside from the kind of lockboxes your real estate agency uses, you also need to know the state of the lockboxes. If the lockboxes look rusty, it might be hard for agents to open them, or intruders can easily break them. The rust can usually mean that these lockboxes are likely old and have been exposed to the elements for quite some time. There is nothing wrong with bringing this up with your agent if it means you don't want to compromise the safety of your home.
Moreover, you also need to make sure that the lockbox is properly labeled with your listing agent's information. This is especially important if you're selling a condo or live in an area where there are a lot of homes for sale. Before the lockbox is installed, ensure that the label is distinctive and has the correct information. It will make it easier for the buyers' agents to pinpoint your home.
While there is no denying the fact that lockboxes are extremely beneficial, it is still important to learn about them and know their pros and cons. This way, you can discuss and clarify certain things with your listing agent and figure out what the best real estate security for your needs are.