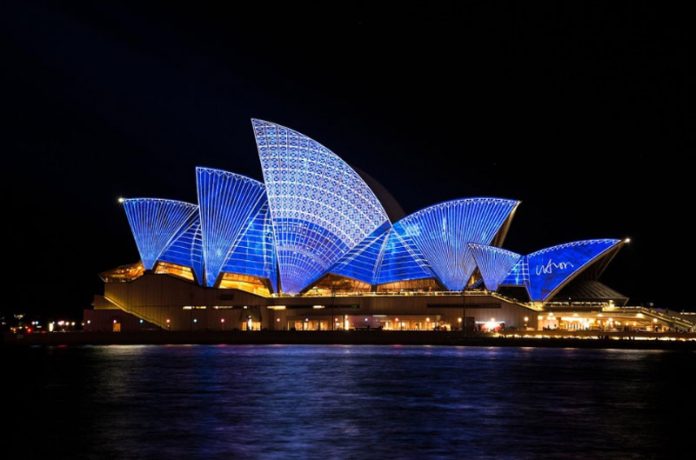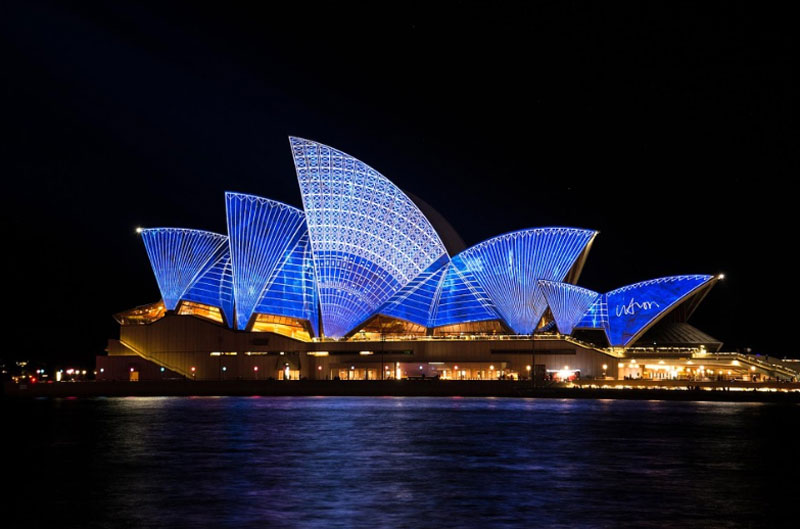 Australia is known for many things that have received worldwide acclaim, including beaches, being a melting pot for various cultures, biodiversity, the outback, sports, native flora, and so much more. But one of the more beautiful parts about Australia is the ultra-chic, sophisticated, and luxurious penthouses.
These super-exclusive villas have attracted several big-name folks like Beyonce, Elton John, George Clooney, and Bill Gates, among others. Now we would like to warn you that these suites will take a massive bite out of your wallet, but if you don't mind coughing up some more green for those heavenly views and luxurious accommodations, then you'd best continue reading.
So without further ado, here are some of the best penthouses that the Aussies rave about:
Bennelong Apartments, Macquarie Street, Sydney
The Bennelong Apartments, located on the 11th floor, offer a gorgeous view of the Opera House and a breathtaking panoramic degree view of the city, Government House, Harbor, the Royal Botanic Gardens, and much more. This very penthouse made history in July 2015 when it was sold for almost $22 million to millionaire Cyril Maloney, which was back then, the second most expensive apartment sale in all of Sydney as well as Australia. It later set a new record in 2016 for $26 million. Since then, it has been regarded as one of the best penthouses of Sydney.
Chairman's Villa, Crown Towers Melbourne
If you were to ask us what George Clooney, Beyonce, Elton John, and Bill Gates have in common, it would undoubtedly be that all of them had stayed in the exclusive Chairman's Villa at Crown Melbourne. Located at an unbelievable level 38, with sweeping views of the Melbourne Skyline, the penthouse comes in at an astonishing 1090 sqm in size, which is more significant than an average household. This sophisticated villa of two bedrooms offers deluxe living areas, an elegant bar, and a beautiful dining room that can accommodate 14 guests.
Southbank Penthouse Apartment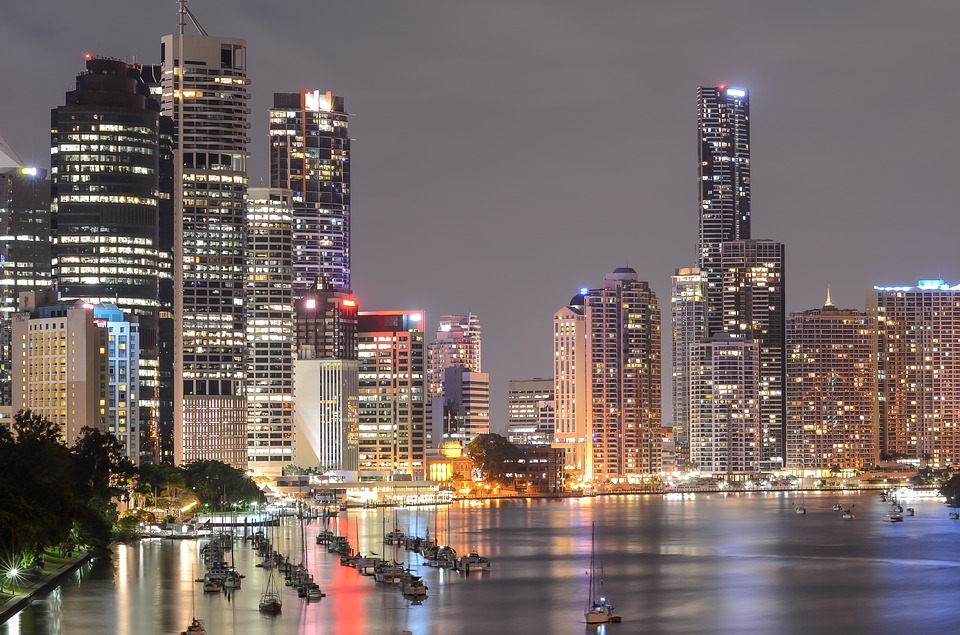 The Southbank apartment is a boutique complex that comprises 14 Apartments resting at the center of this verdant Riverside suburb. Its penthouse is most definitely for couples as it consists of two bedrooms and two bathrooms. But besides that, this fully furnished penthouse of the South Bank apartment offers magnificent views of The Perth City skyline and the Swan River.
It boasts several high-end features such as integrated stainless steel Bosch appliances, reverse cycle ducted air-conditioning, French nougat ESSA Stone benchtop, fully tiled stylish bathrooms from top to bottom, queen-sized bedroom with en-suite and much more.
Learn more about major construction projects in Australia.
E82 Eureka Tower, Melbourne
Five bedrooms, five baths, an executive office, three powder rooms, and a home theater – if that doesn't pique your interest in the E82 Eureka Tower penthouse, we're not sure what else can. What's more, is that all that goodness can be accessed through a private elevator Lobby that includes four other elevators in total and takes a person to a bright white walkway.
And that's not all! This luxurious villa includes a completely smart system that controls the entire floor's lighting, climate, and security. It even features five EcoSmart fireplaces, Zip HydroTaps, where you can get sparkling water with a simple tap, a second kitchen for the staff, and a Eurocave INOA wine cellar that is capable of housing over 1,300 bottles.
Sydney Suite, Park Hyatt Sydney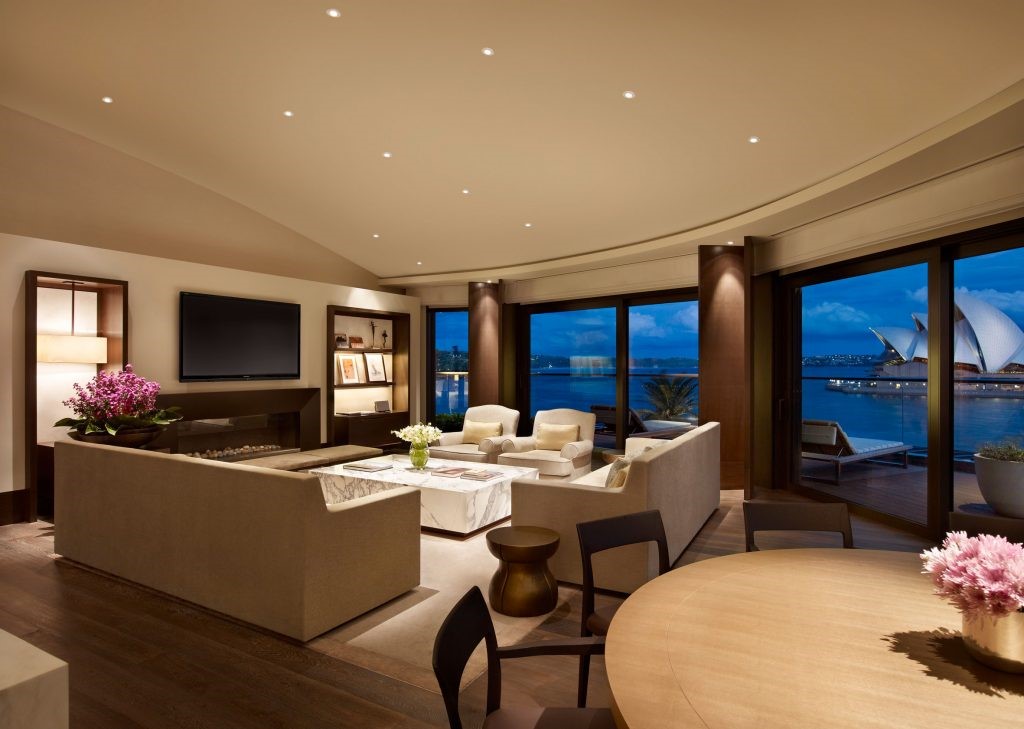 The Sydney Suite at Park Hyatt can offer you plenty more than just views 360 degrees. A walk outside to see the Sydney Opera house or enjoying a pleasant gaze at the Harbor Bridge straight from the bathtub sounds almost too good to pass up. Besides that, this 350 square meter sweet offers indoor dining for eight individuals, a state-of-the-art kitchen, Alfresco dining on the private terrace, full of plush daybeds and sun lounges, and a spacious living area right around a central gas fireplace. Besides that, you'll also encounter a dry sauna, steam room, and a large spa bath in the Suite's master bedroom.
Eagle Street, Brisbane
A penthouse that previously belonged to millionaire Clive Berghofer is said to be the best two-bedroom apartment in Brisbane. The Toowoomba tycoon once owned the apartment eight years ago and used it as his home away from home during his visit to Brisbane. Berghofer paid $1.215 million, so he could acquire city-base at the renowned Riparian Plaza.
The penthouse rests on the 46th floor of the plaza and offers splendid views of the Brisbane River all the way over to Moreton Bay. One of the best parts about owning this penthouse is that you'll have less time worrying about getting your feet wet by the time the next event of river floods occur. Other perks include a 25-meter pool that overlooks the story bridge, a steam room, a sauna, a 360-degree sundeck, a gym, and a spa.
Admiral Suite, Pier One Sydney Harbour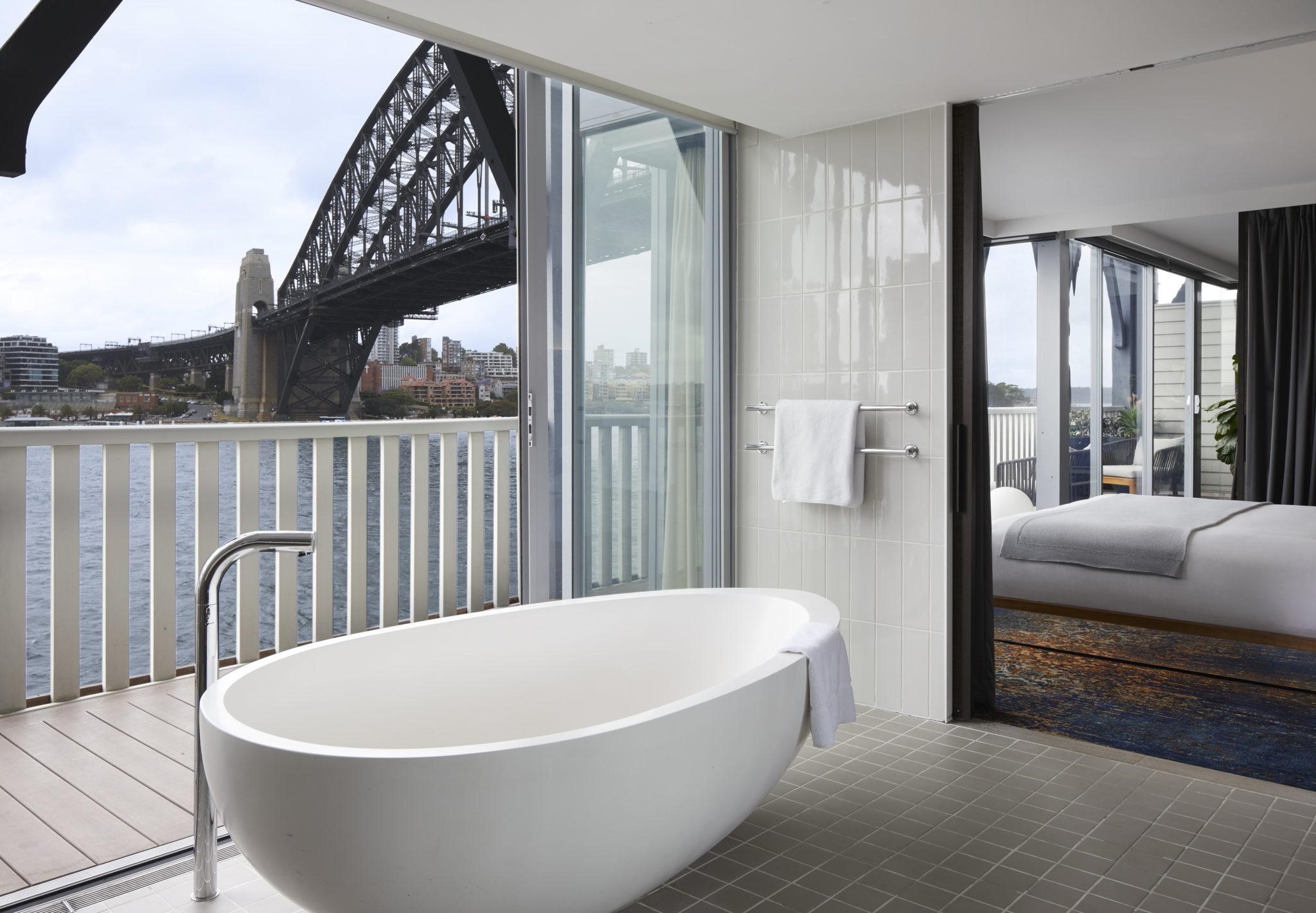 The marvelous pleasure-seeking accommodation of Pier One, the Admiral Suite, was specially created to capture the inescapable gorgeousness of the Luna Park, The Opera House, and the Sydney Harbour Bridge. It features a variety of luxurious characteristics that make it look like you're living like a king. Some of these features include floor-to-ceiling windows wrap, a spacious living area, and a bathroom with a stand-alone tub offering a front-row seat with the best view of Sydney possible
There's a private balcony deck that is absolutely ideal for enjoying exquisite evenings and sunny days, that would make for an unforgettable romantic experience. What's fascinating about this Suite is that the interior design clearly mirrors the life of the city on the Harbor that was inspired by the hotel's own maritime history. It's more of a nautical-themed that's accented by original ironwork and timber.
Observatory Suite, The Langham Sydney
The Observatory Suite is the most luxurious at The Langham, Sydney. This residential-style presidential Suite comes in at A$3500 a night and includes a handful of majestic features like a double drawing room accentuated by a dignified fireplace, a dining room for 8, a private wine cellar, and speechless views of The Observatory Hill.
It also offers a private refrigerated bar, complimentary in-room Wi-Fi, espresso machine, coffee and tea making facilities, and so much more.