Roohome.com – The Selection of dark apartment interior design is a step that you have to take before starting to decorate your apartment. You must observe the size of your apartment and choose an appropriate theme for it. If you have a large space in your apartment, it will be better to apply the dark color scheme in it. The color scheme will help you neutralizes a spacious room becomes warmer and cozier.
Living room interior design with the beautiful accent
Designing your living room with the dark color is not too complicated. That is easy to apply and blend with any color or other furniture design. Adding some beautiful accent there will complete your living room theme. The dark color scheme is perfect for any size of your room, it can apply for a small or big apartment.
If you finish your living room design, you have to thing about the accent that will decorate its space. You are possible to follow what  Made go design in decorating the living room. They use the traditional bookshelves and a unique hanging lamp that makes the room feel like so vintage and homey. The use of a simple furniture, like a cream sofa in the middle, is very interesting.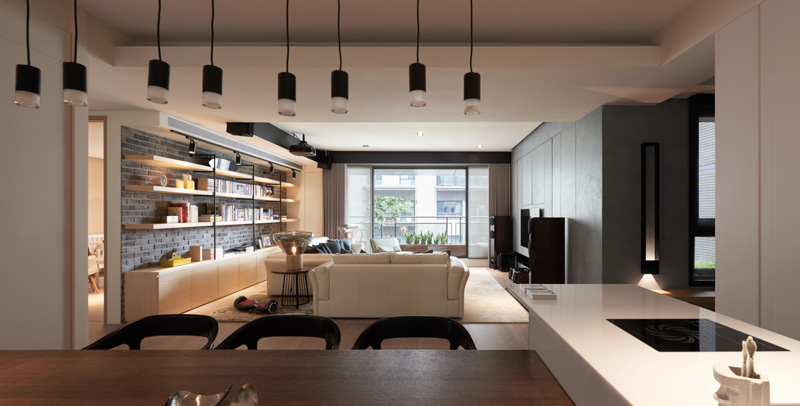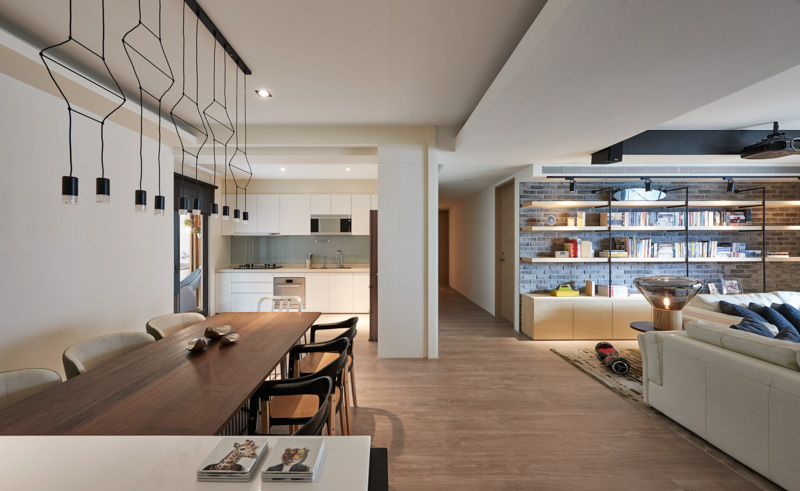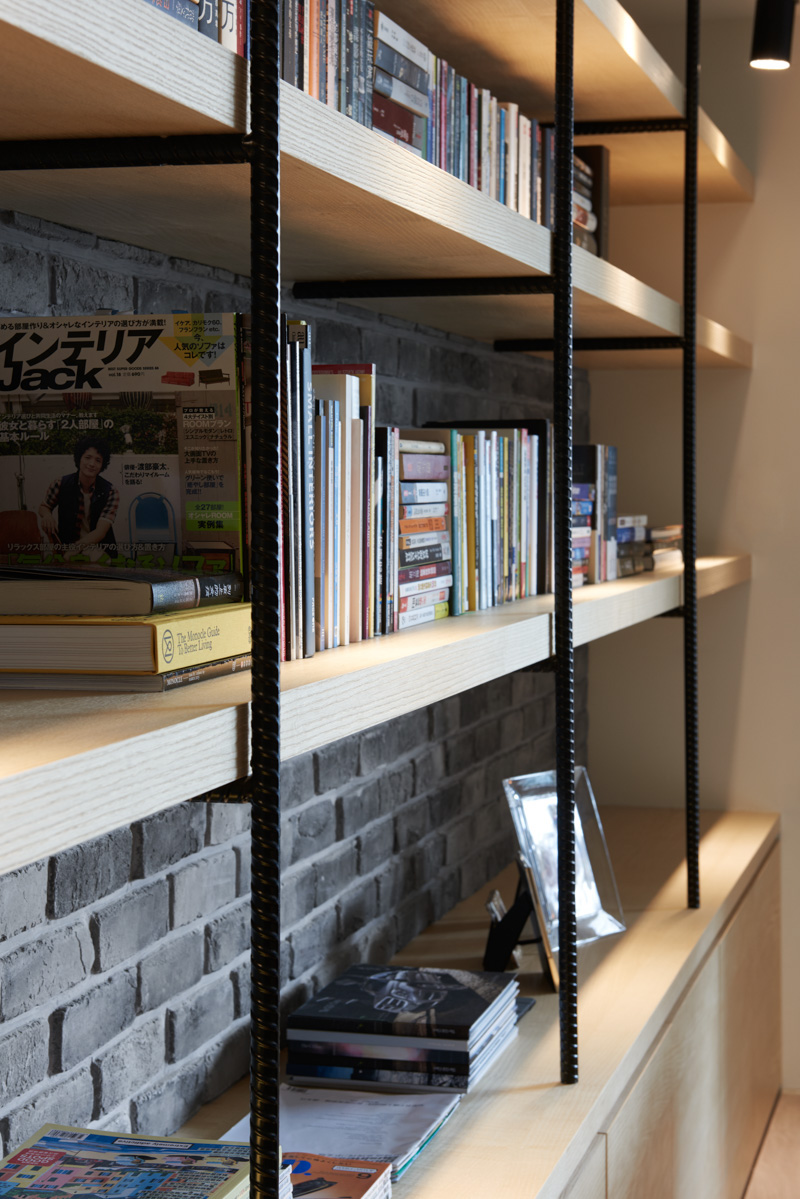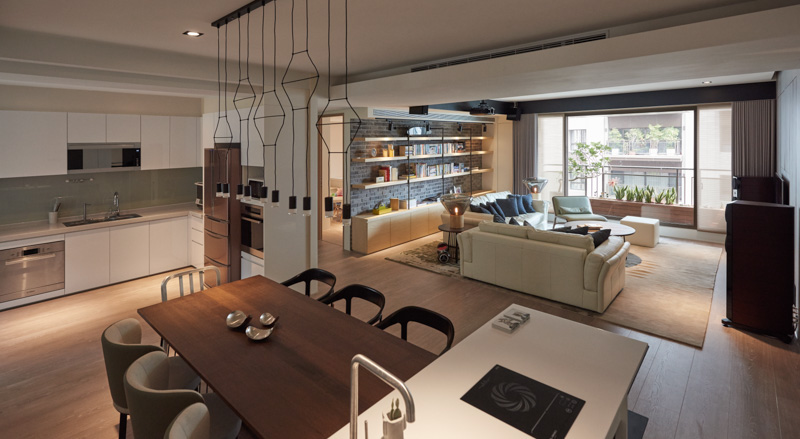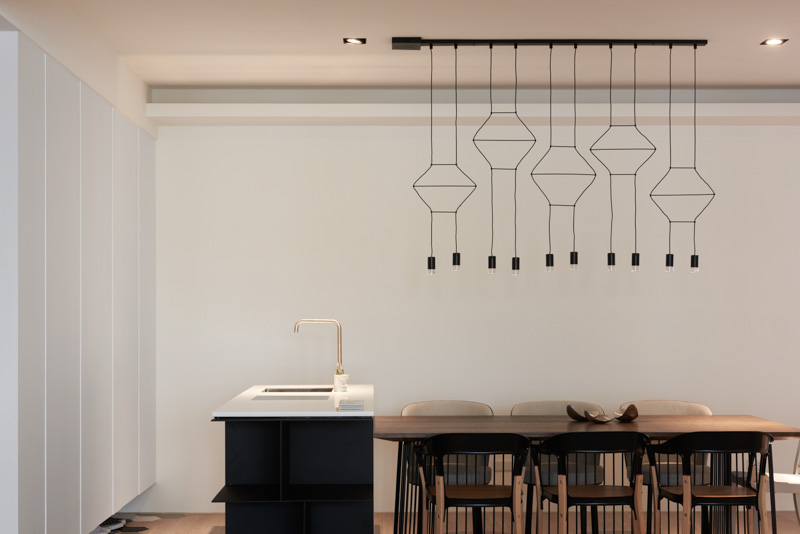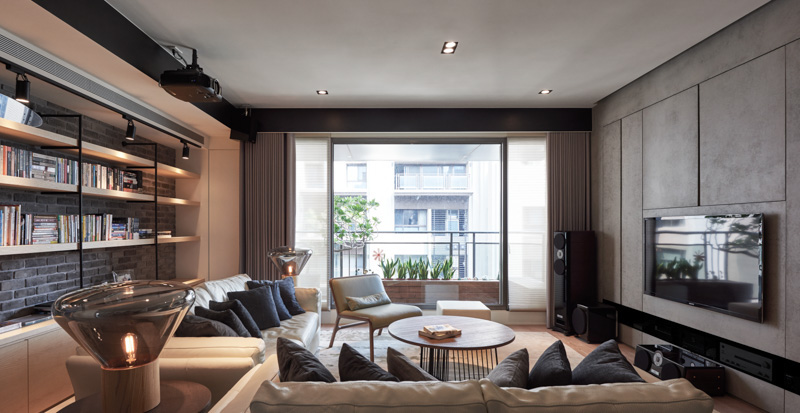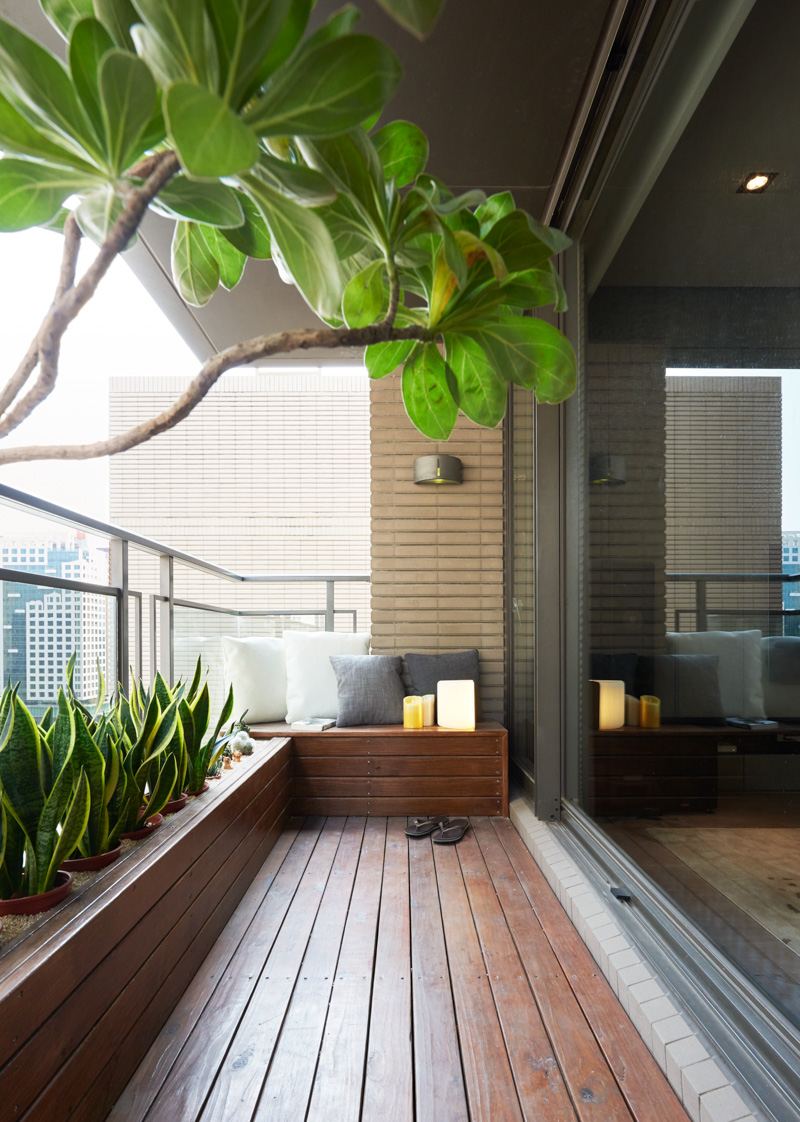 You are possible to make a beautiful balcony if you have the remaining space in your apartment. Decorating the dark apartment interior design with the traditional material like the designer does. We all know that plant is very important for our life, that is also makes us relax and fresh. So, you can do and apply it in your apartment.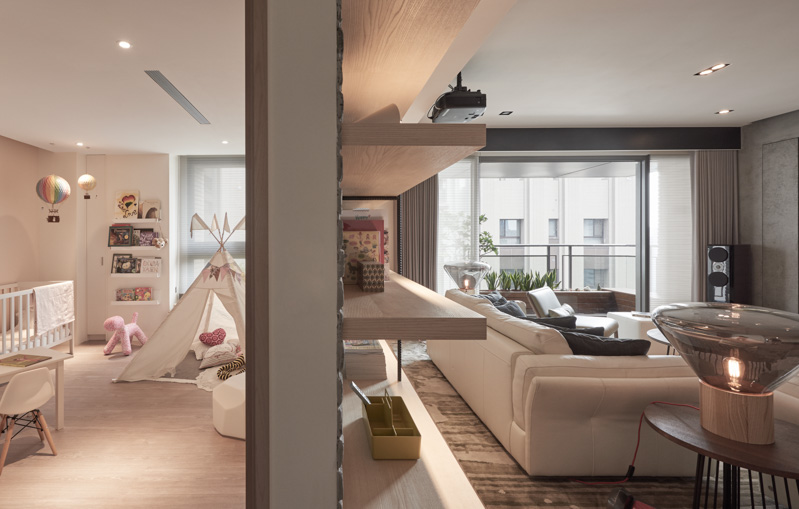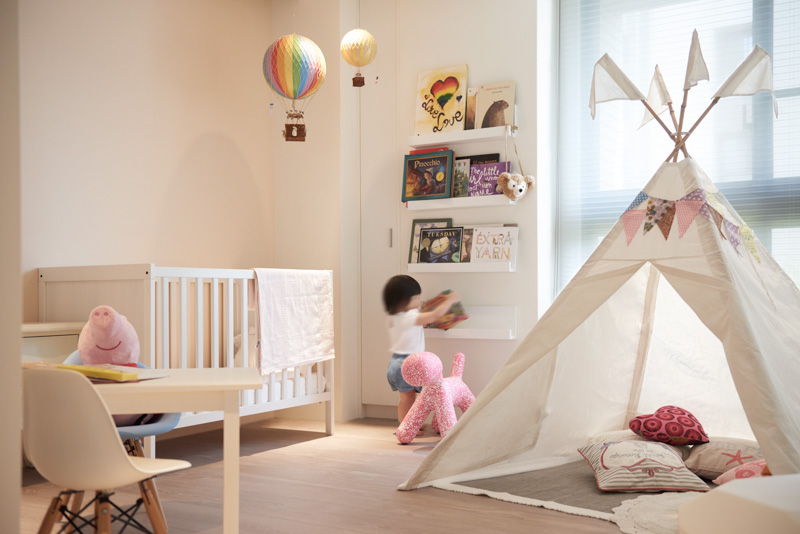 Why do we call its perfect for a young family? The designer also designs the little girl's bedroom with a cute pink color scheme that will make anyone fall in love with it.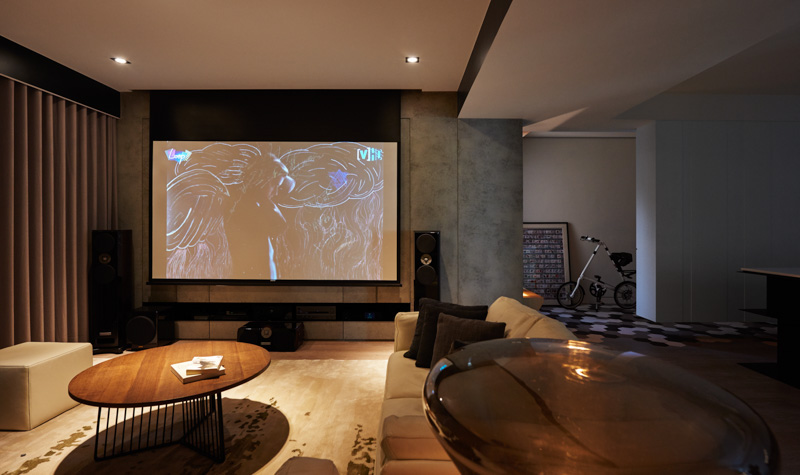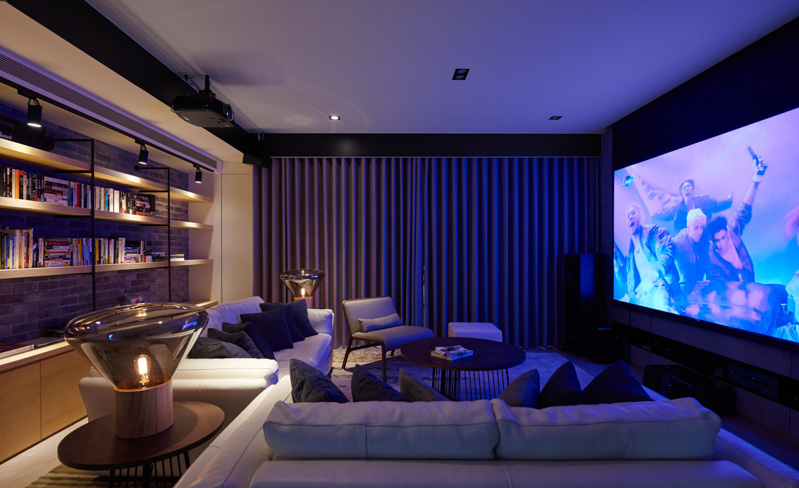 Have you ever imagine about having a luxurious home theater in your apartment? It will be very interesting for your family, you can spend your time by watching your favorite movie. Do not forget to design the soundproof rooms, so you are not disturbing your family who does not watch the movie.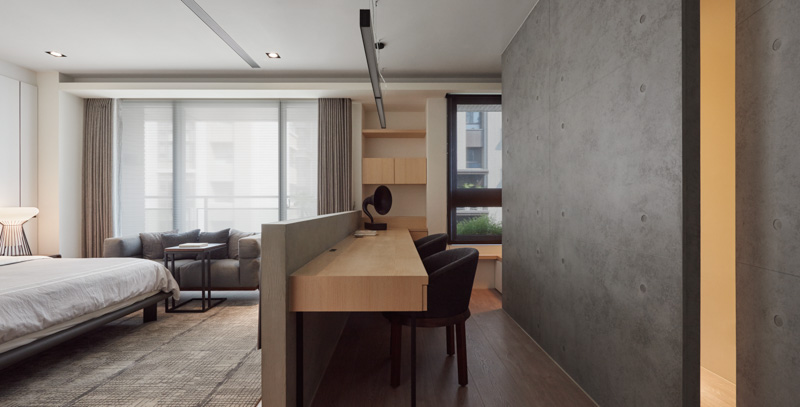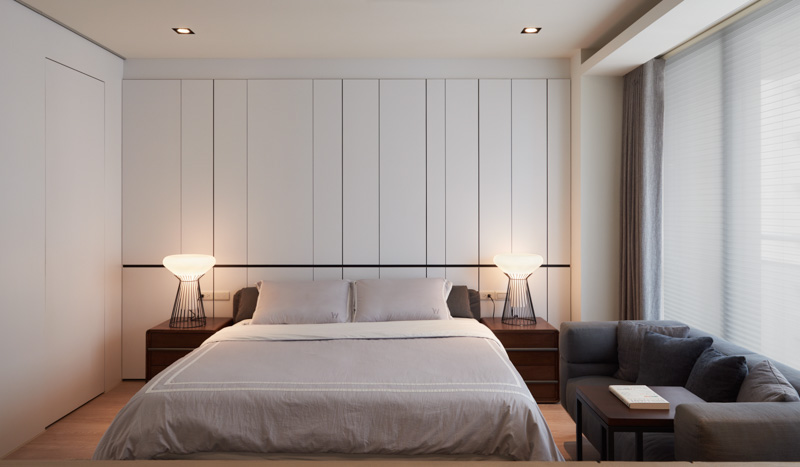 The simple bedroom theme is enough for completing this awesome dark apartment interior design. You do not have to make it complicated, it might damage the elegant feel in this concept.