Roohome.com – Having an apartment with a modern design is expected by many people. This modern apartment design makes our dwelling look more contemporary and elegant. It can be the coziest place in the world that would ask you to stay all day long. The beautiful living room design and the other interior concept from the designer will be perfect for your apartment also.
Modern living room interior design
The beautiful interior design in this modern living room is very soft and cushioned. The dark color scheme that designer use is also simple and make it elegant. Actually, Brown is very beautiful, if we can match it with the other color and use a little bit of our creativity. You can take a look the combination between brown, gray, and black color in one room, three of them are working in harmony and produce the beautiful living room.
The use of living room decoration also an important part to make an awesome apartment. So, you have to choose the decoration that will beautify your room. There are many kinds of the accent that will beautify your living room, including the furniture, curtain, hanging or standing lamp, ceiling decoration, wall paint, and the other. It would be better if you choose one or two of them, that you want to decorate. If you are using all of that, it can be very crowded, stuffy, and also remove the first impression about the beautiful living room.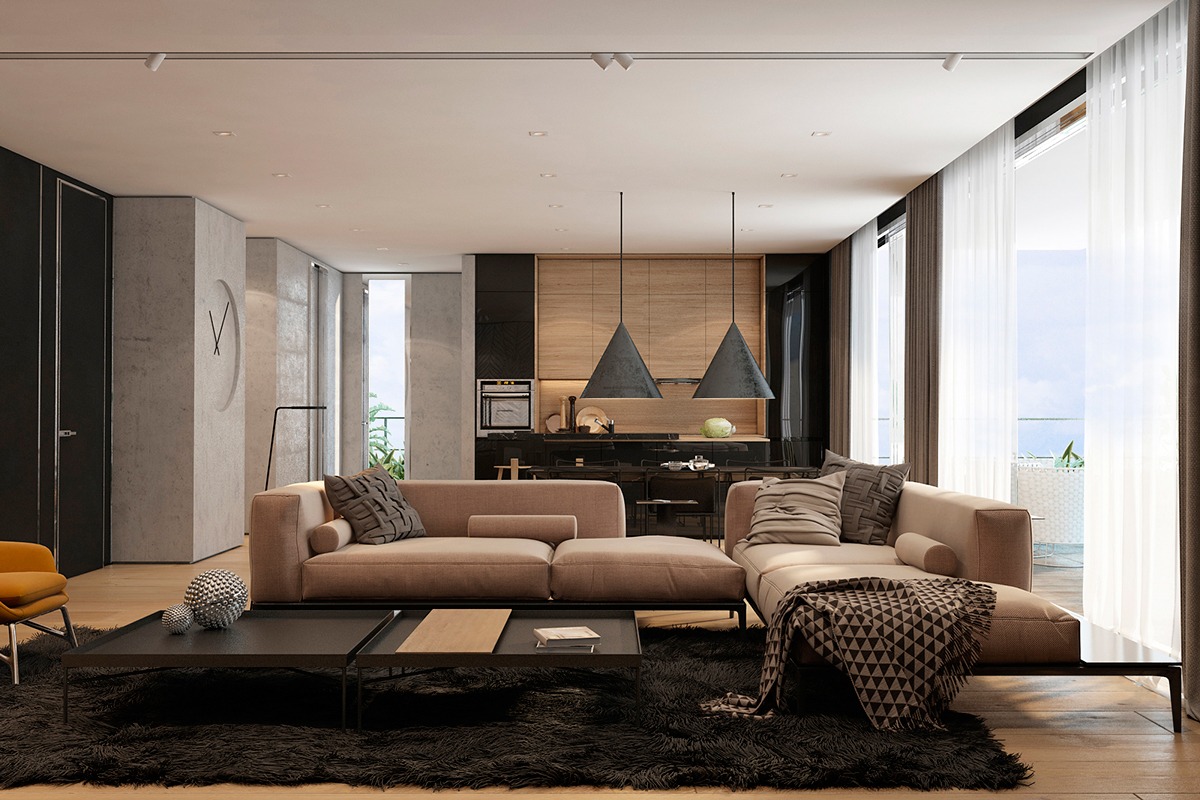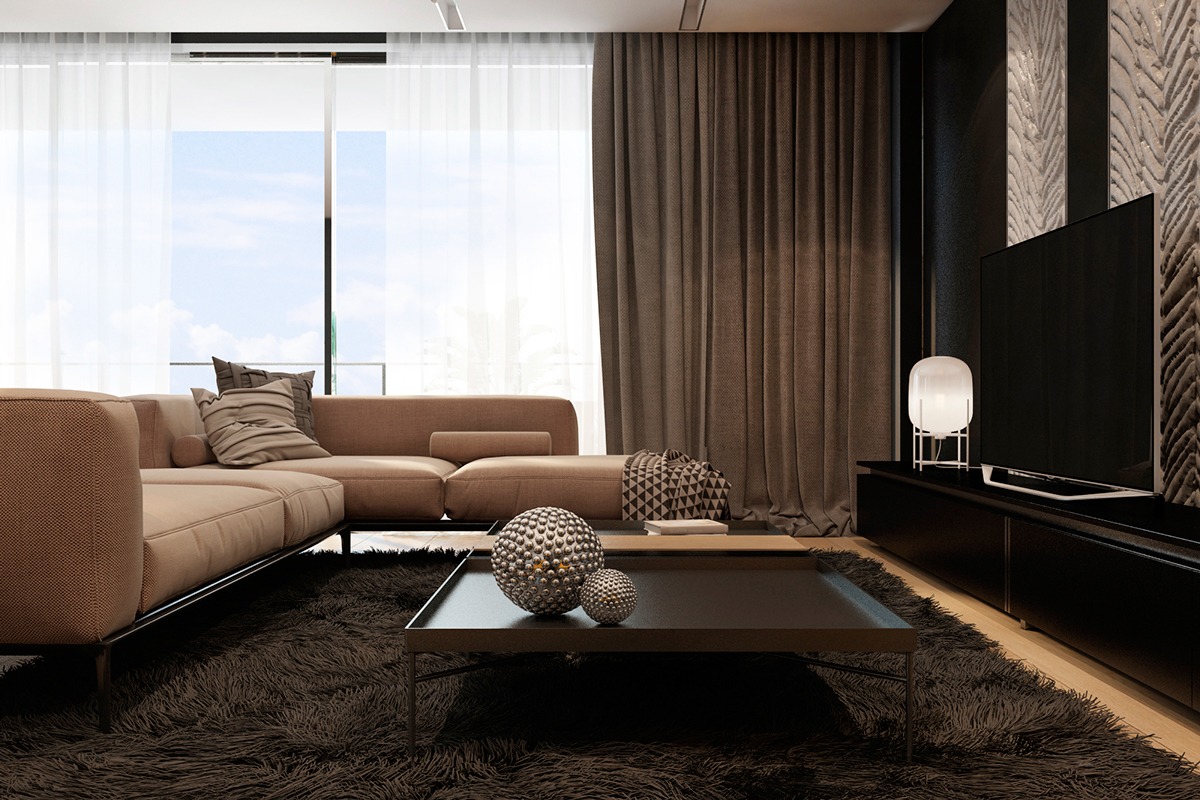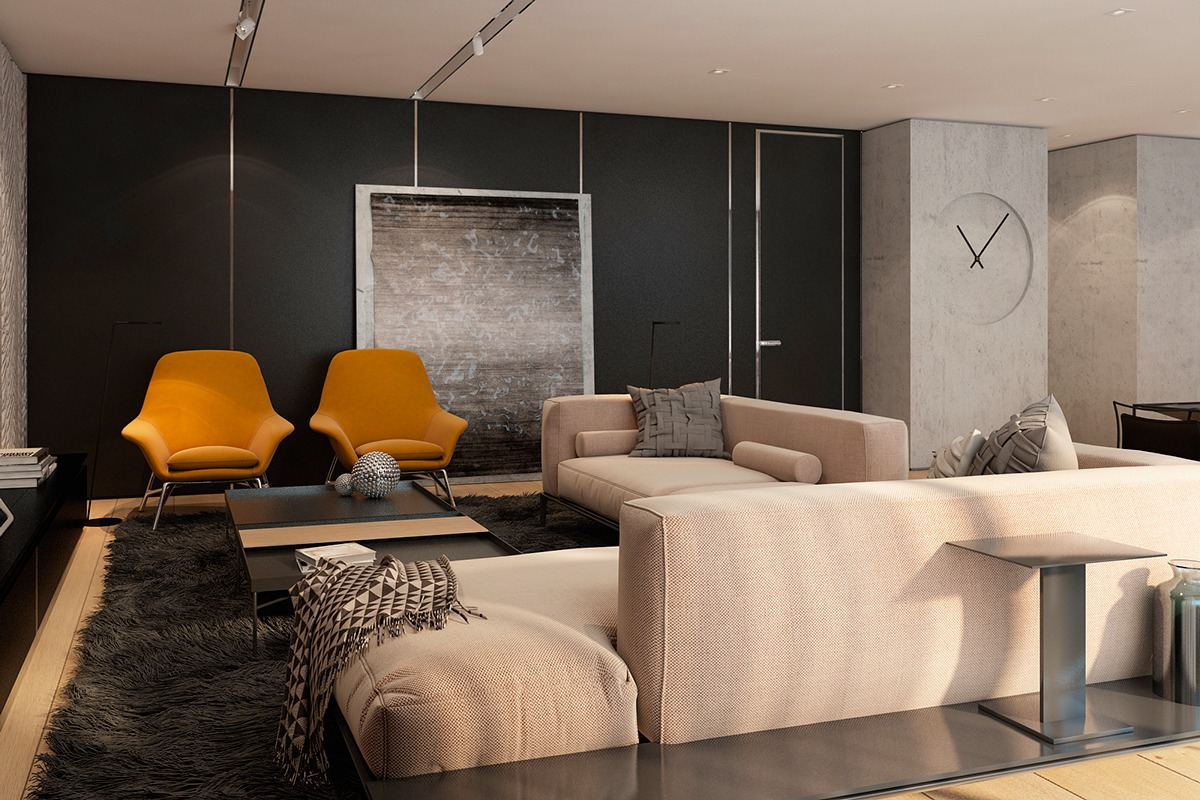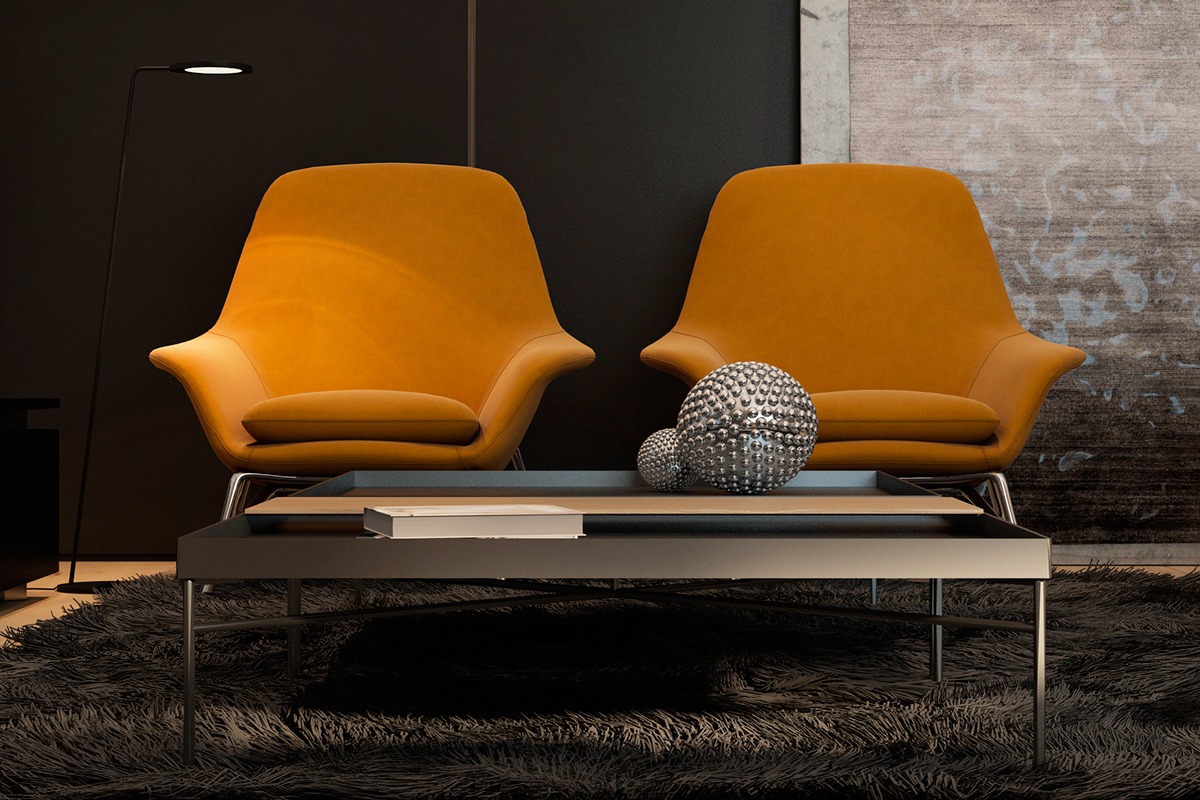 The modern apartment design will be perfect with the modern furniture also, right?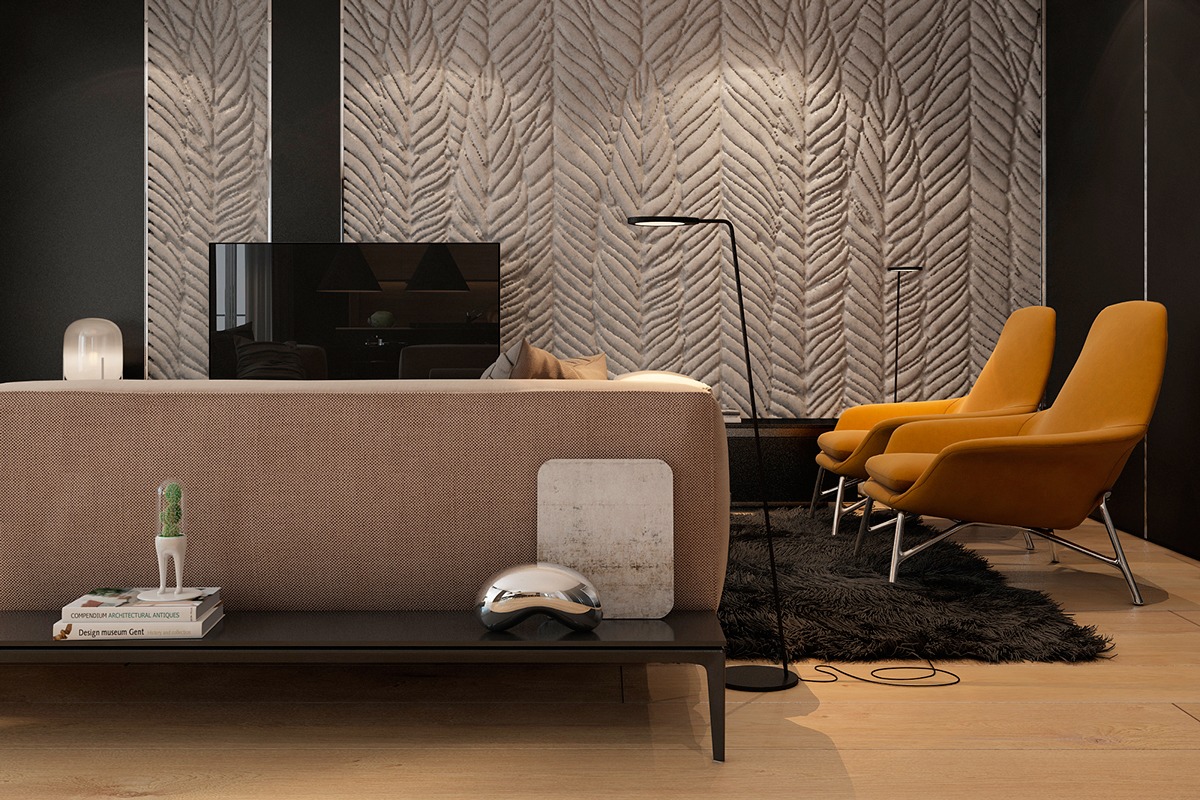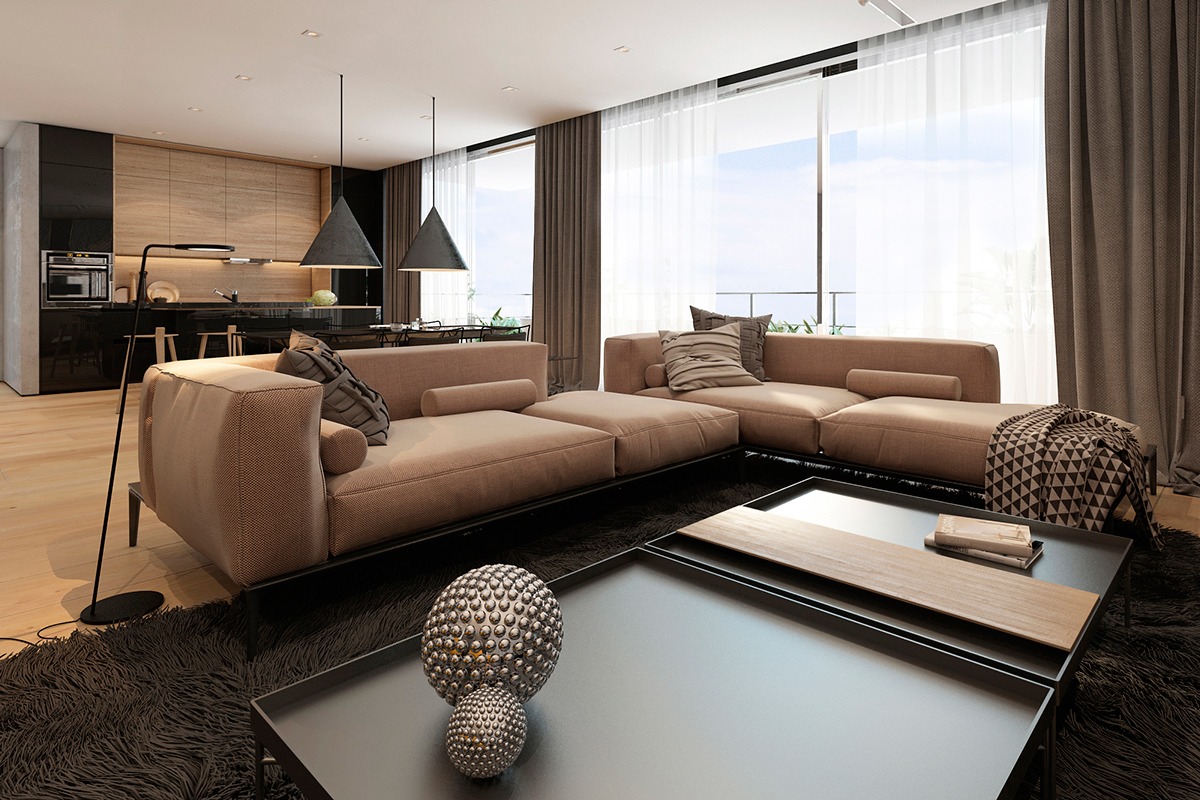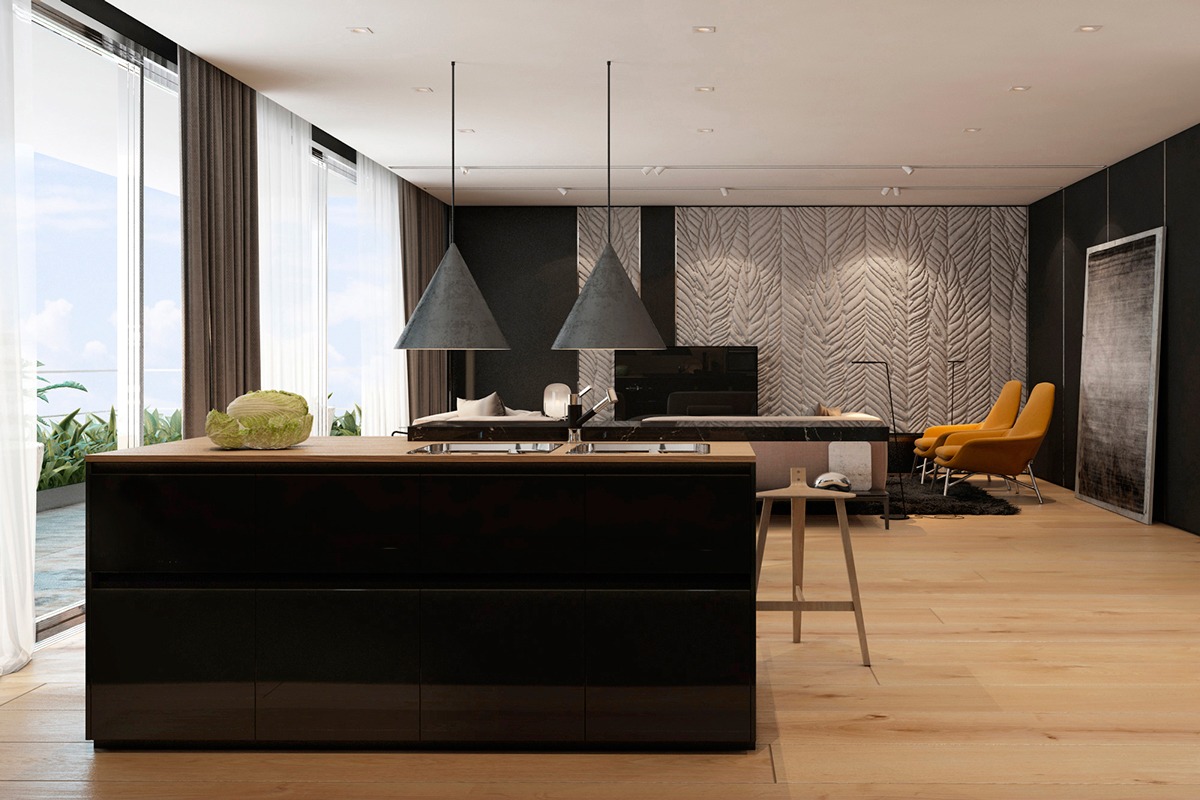 Minimalist and modern dining room design
The minimalist and modern concept are the right choices to design your dining space. It can be the best combination that can make your dining room to be more elegant and comfortable for your meal time. The selection of table for the modern dining room is something that you have prepared before decorating it. Because the decoration for its space must blend perfectly with the furniture design also. So, be careful while choosing the accent to decorate it.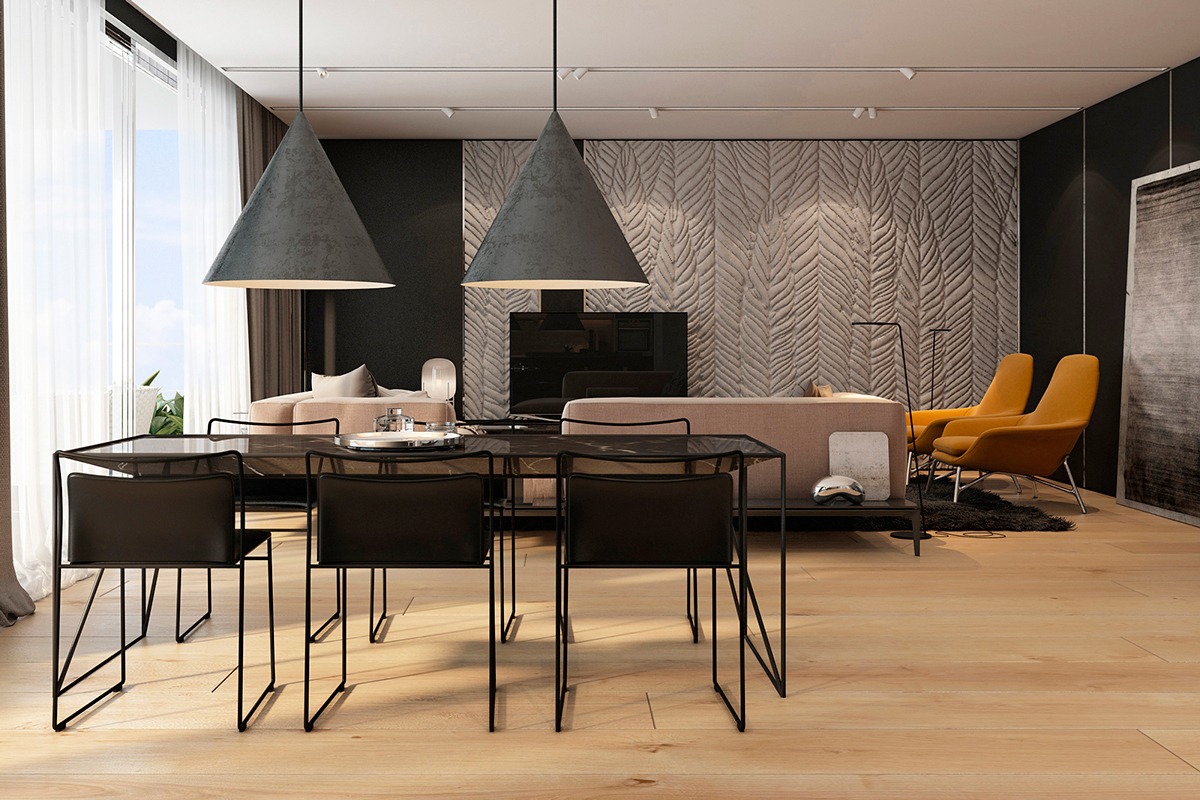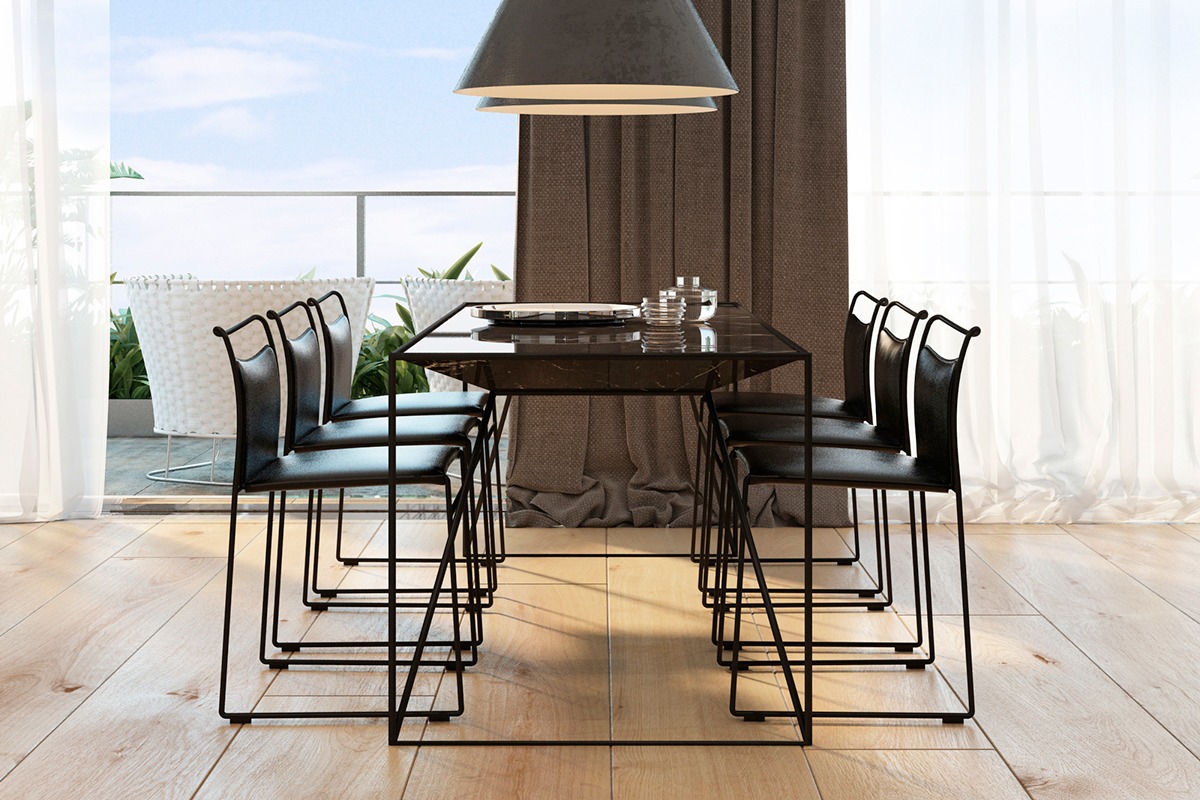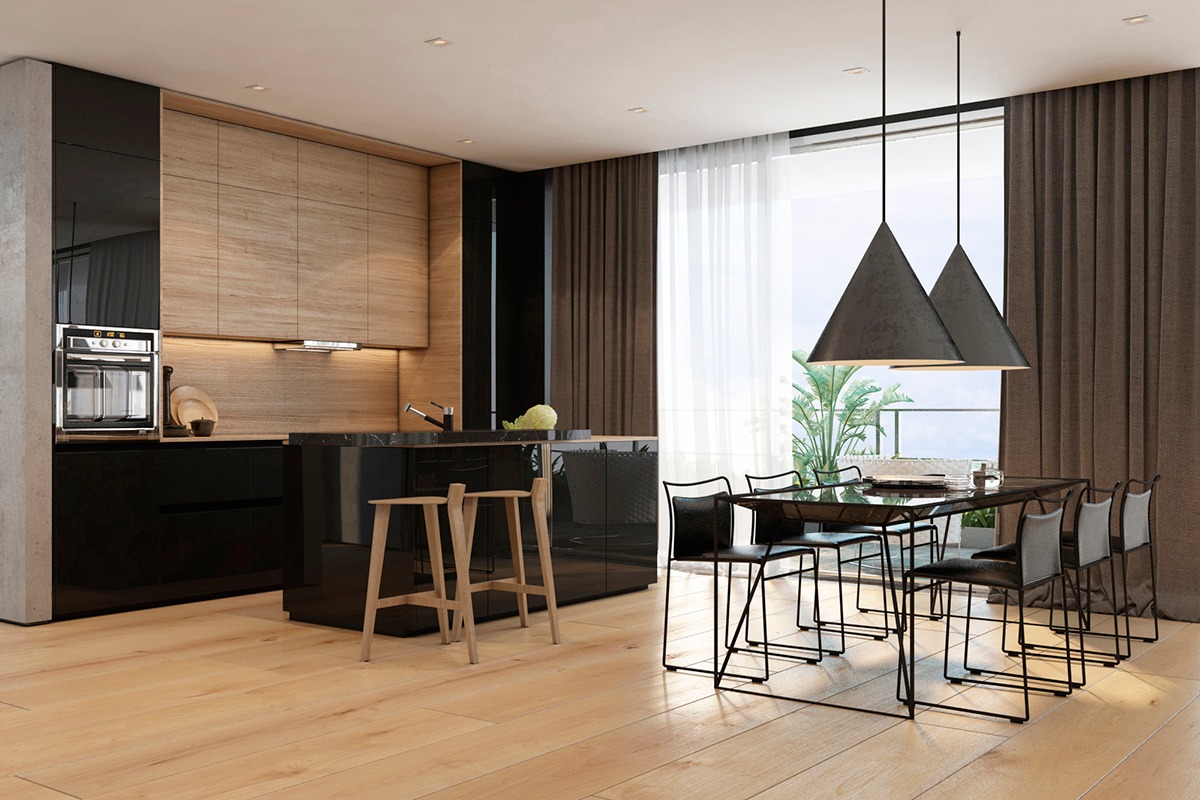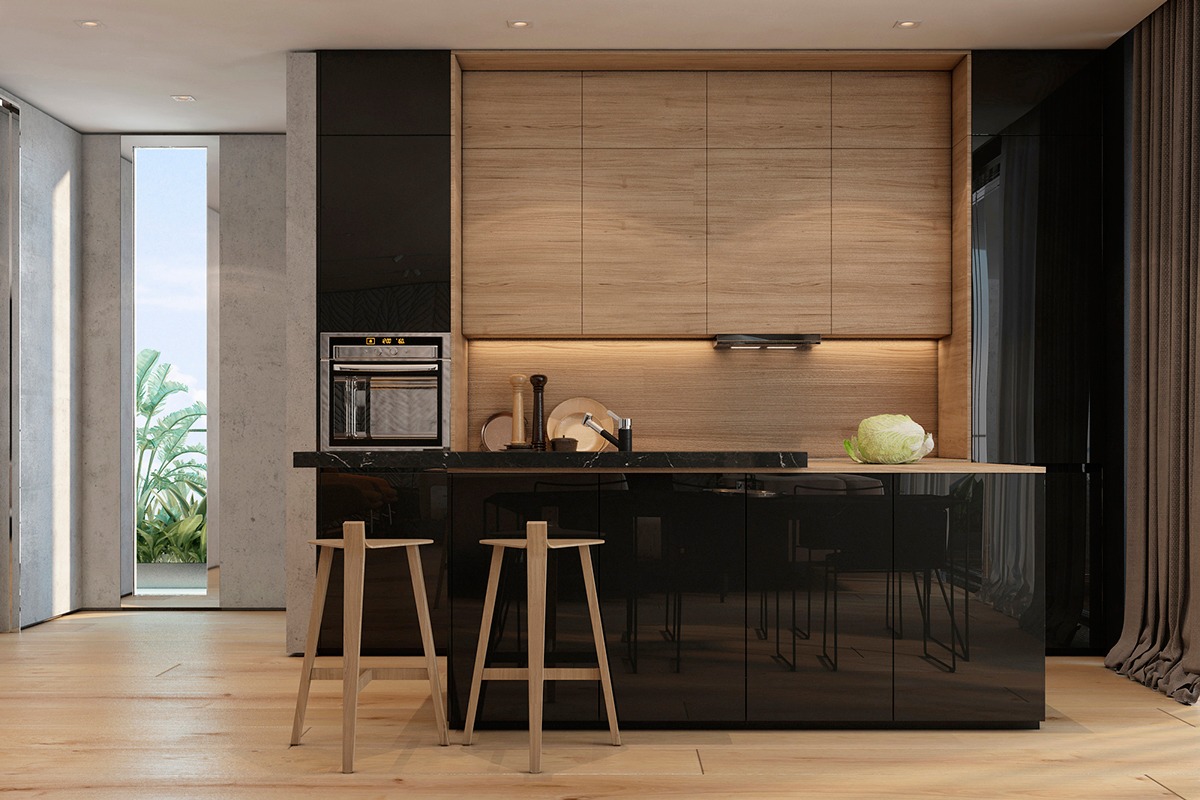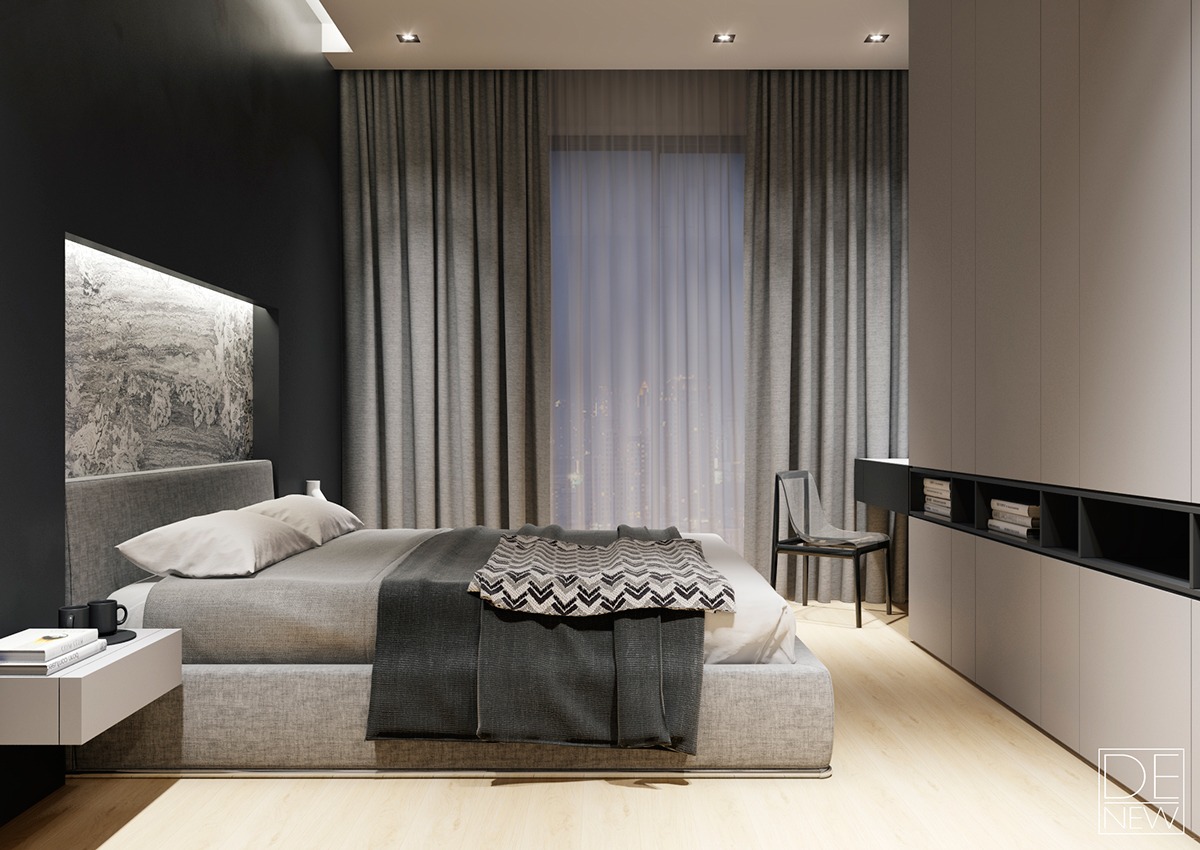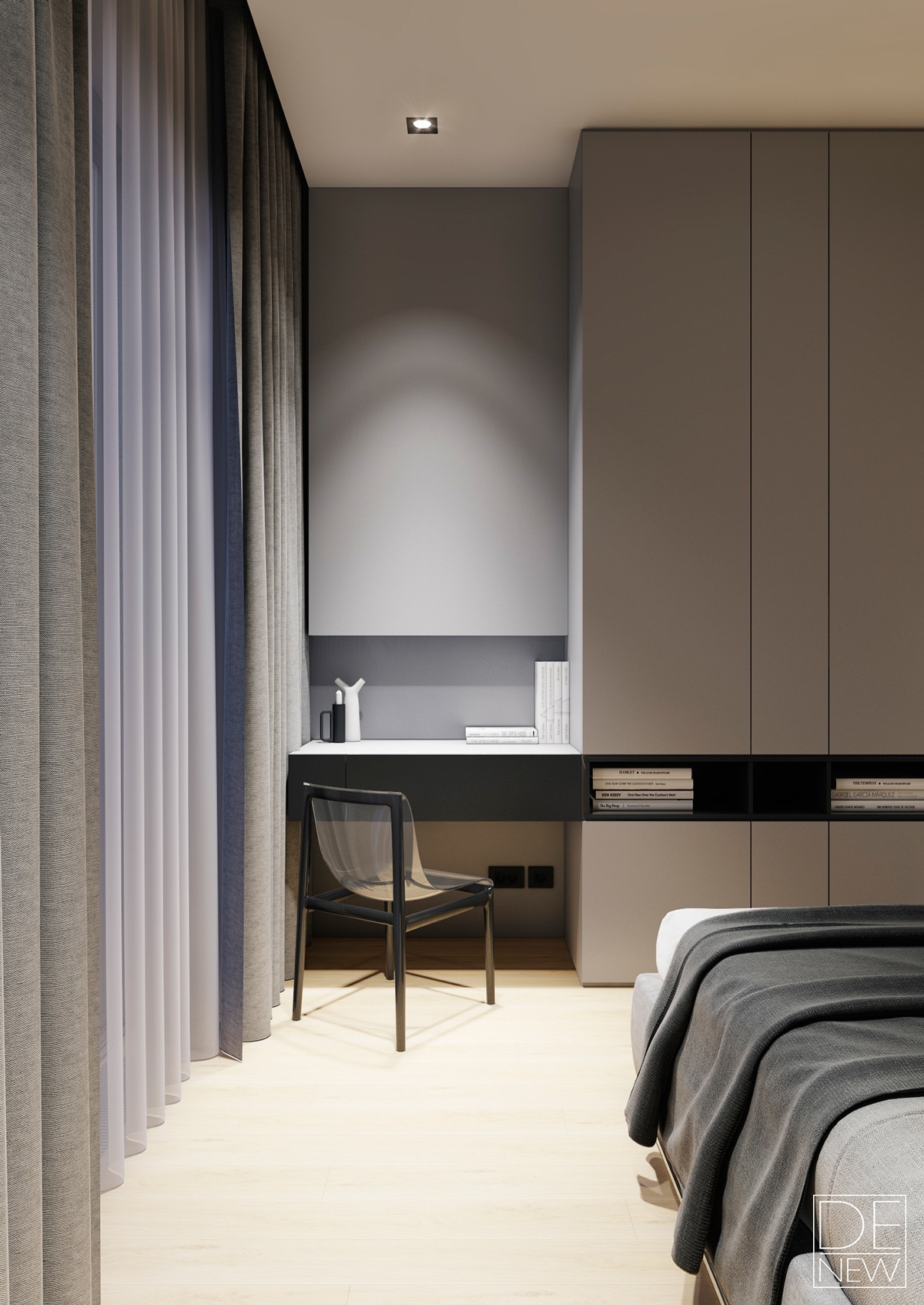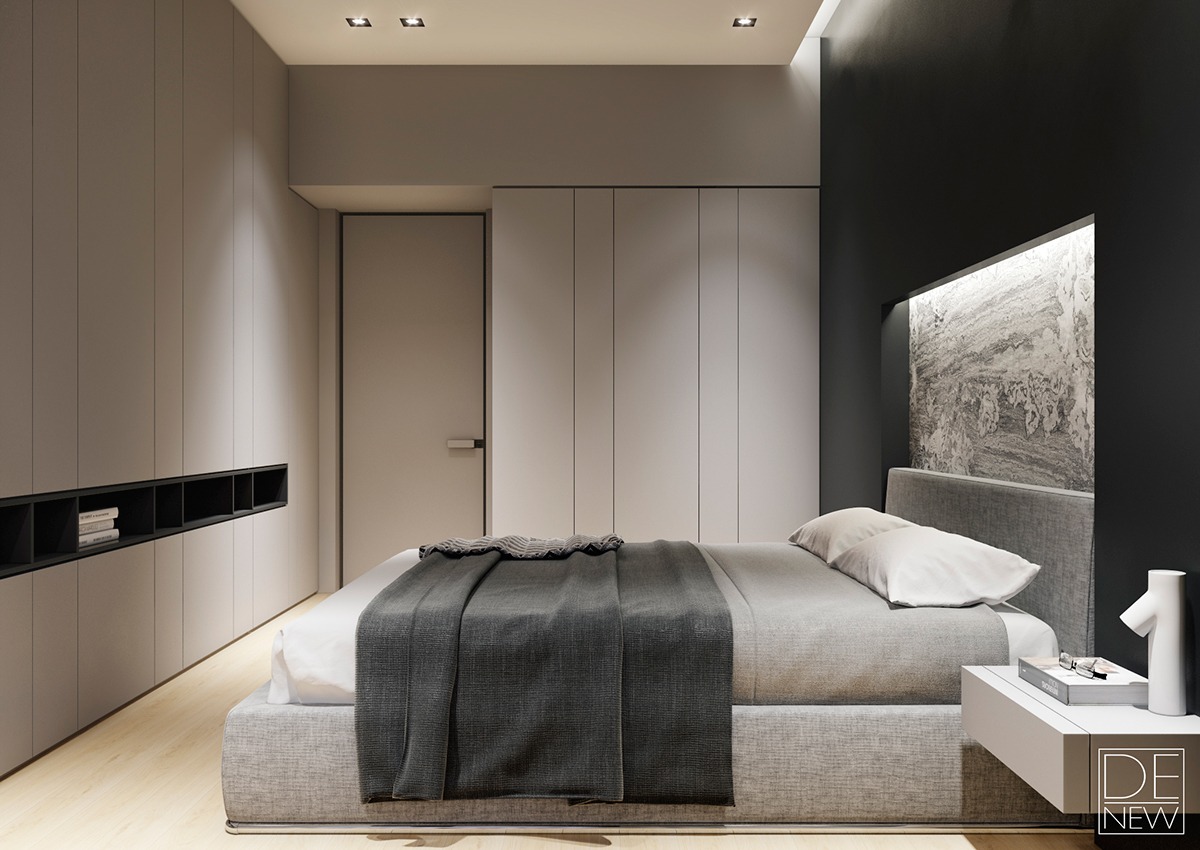 How about this awesome apartment in a modern style? We hope this modern apartment design will help you in finding the right design and concept for your apartment. We hope that it can be your inspiration and ideas to realize your apartment's dream.