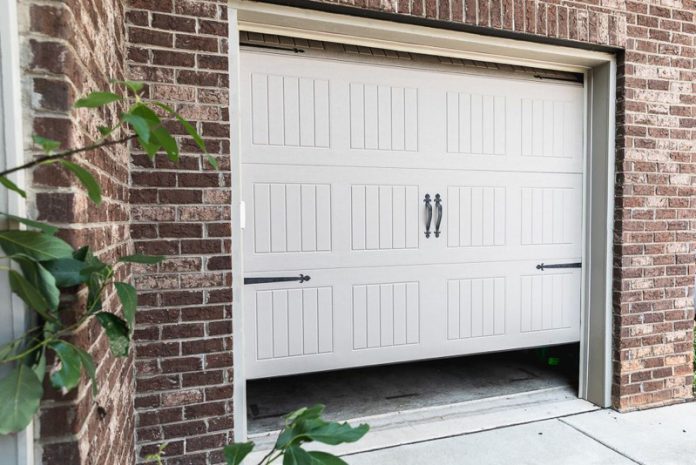 Garage doors are an essential element of your house since it increases the curb value of your house. Garage doors live fairly simple lives. Fortunately, that simple function usually results in simple repairs. Even dependable garage doors that are old can fail or require extensive repairs from time to time. It's not surprising that garage door problems arise from time to time. You can even hire professionals from various websites such as Las Vegas garage door repair, to help you with the garage door repair.
THE GARAGE DOOR CLOSES WAY TOO QUICKLY.
If your door shuts when you use the controller, the torsion spring or cables are most likely broken. If this is the situation, your door will not function again until you hire a professional to fix the spring system or wires.
THE GARAGE DOOR DOES OPEN, BUT NOT ALL THE WAY!
This type of erratic behavior is usually caused by the photo eye sensors. Make sure they are clean and aligned properly. In addition, there could be a snag in the track (a branch or some other type of object).
If your garage door opens slightly but then closes abruptly, the spring system is most likely worn out and needs to be replaced.
YOUR GARAGE DOOR WILL NOT OPEN OR CLOSE
If your garage door will not budge, begin by checking the batteries in the opener remote and examining the keypad to verify it is not broken. Is there anything wrong with that? Pay much attention to the garage door opener unit. If the lights go out, it means the motor has become disengaged from the power supply, a fuse has blown, or a circuit breaker has been tripped.
LOUD NOISES ARE COMING FROM THE GARAGE DOOR.
If your garage door is making a racket, the noise is most likely indicating an underlying problem. Here are some specific types of sounds to be aware of, as well as their likely cause. Popping. Popping noises are frequently caused by the torsion spring, which needs to be lubricated or adjusted. Working on torsion springs is extremely dangerous and should be avoided at all costs. Rattling. If your garage door is rattling, it is possible that some of the nuts, bolts, and screws have become loose. Tighten the hardware with a wrench and socket set, and the problem should go away. Squeaking or grinding: It is possible that your rollers aren't properly lubricated or are worn out. Apply a lithium- or silicone-based grease if it is the former. If it's the latter, hire a professional to replace them.
The Final Words
After reading this article, now you know everything about garage door repairs including but not limited to the problems you will have to face if you have a garage door and what are the fixes of said problems. Make sure to read this article very carefully and remember the points, so when you are faced with any problems, you can easily solve it.