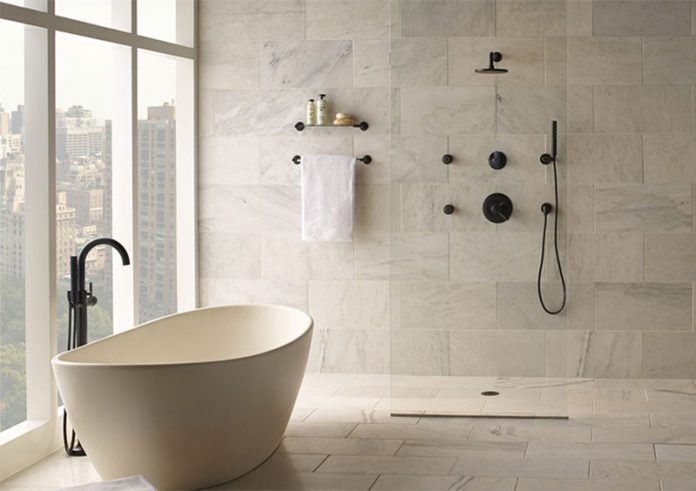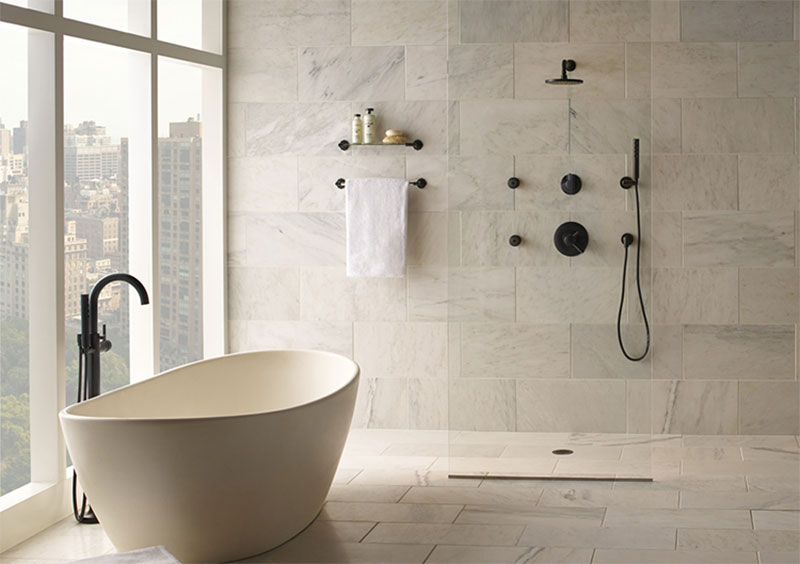 Come home and relax in your luxurious freestanding bathtub. Replacing a shower faucet is easier than you might think. Some people opt to go the DIY route, while others work with contractors and search for the perfect replacement options. Either way, one of the first things you should understand is that if you don't have plumbing experience, you shouldn't turn to YouTube to teach the same material professionals take months or even years to learn.
Replacing a shower faucet involves a variety of tools, including tube cutting, torches and tanks, and various plier tools. You'll have to remove the old trim, replace the valves, sweat the pipes using a torch, and much more. Contact a few local contractors to compare pricing options. Or, you can learn more by reading the helpful article from Anytime Plumbing. With that in mind, here's what you need to know about replacing a shower faucet:
Reasons to Replace a Faucet
There are several reasons why you might be considering replacing your shower faucet. Here are a few common reasons:
Bathroom Renovation
If you're redesigning your bathroom, chances are you'll want every feature in your space to align with your design goals. Therefore, you might want your new shower faucet to reflect your updated style.
Fix Plumbing Issues
No matter how fancy or aesthetically pleasing your bathroom space is, it won't matter if you have underlying plumbing and performance issues. You may have to replace your shower or tub valves to ensure everything is in perfect working order.
Additional Features
If you want to create a more pleasant bathroom experience, you can upgrade your shower faucet to incorporate spa-like features. For instance, you might select a showerhead that offers multiple settings and unique add-ons like LED lighting for chromotherapy or a Bluetooth speaker.
Benefits of a Faucet Replacement
One of the biggest benefits of replacing your shower faucets is leak prevention. According to the United States Environmental Protection Agency, the average household in the United States wastes 10,000 gallons of water per year because of leakage. Accumulatively, this is more than one trillion gallons annually, and 10% of homes waste more than 90 gallons per day because of leaking. A new faucet installation can eliminate some of the leakage that might be occurring in your bathroom. Ultimately, faucet replacement is a small change that can make a big impact on the earth.
Replacing faucets can also help you save money. Ineffective and leaky faucets will chip away at your homeowner costs and you may not even realize it. The costs might seem small, but over months and years they certainly add up. The EPA also found that simple, easily-fixed water leaks can save home owners 10% on their water bills.
Preventative Maintenance
Even if you don't immediately notice anything wrong with your faucets, you should make it a goal to regularly conduct audits to ensure everything is working properly. Emergency repairs almost always result in expensive bills and demand immediate attention. With preventative maintenance, you can protect your household from a major failure such as a pipe burst.
The fact is, plumbing systems operate behind the scenes and because of this, they often don't get the attention they need and detecting an issue can be a problem. Regular checkups allow you to detect leaks and other potentially disastrous problems long before they become serious. Simply put, spending time now can help you save more time and money later.
Choosing the Best Shower Valves
The valve is the shower faucet component that's hidden behind the wall. The function of your faucet determines its performance and influences your bathroom experience and level of comfort. Learning about different types of valves will help you better understand the installation and repairs process. Different valves have different valves for adjusting temperature control and the flow of water. Two ways to classify valves is by grouping them into two categories: thermostatic valves and pressure balancing valves.
Pressure Balancing Valves
Pressure balancing valves are a popular option in modern homes. This controls the water using each outlet. It utilizes a spring gasket that is able to stop the water from the hot or cold side from entering another pipe. It also features a cartridge that allows hot and cold water to mix when the handles are turned.
Thermostatic Valves
A thermostatic system controls the temperature of the water by using a simple dial. You're also able to control the flow of the water through each of the outlets, and newer thermostatic systems come equipped with an anti-scalding feature that prevents unintentional and accidental burns. Overall, it creates an optimized shower experience.
Picking the Best Shower Faucet Type
There are several types of shower faucets you can choose from. An all-in-one combination includes a bathtub faucet and shower tap. Otherwise, you can opt for a solo shower head. A single head spray shower features different nozzles that distribute water in even patterns. The nozzles are adjustable with a lever that helps change the flow pattern of the spray. Rain showers are also becoming increasingly popular, and are suspended directly above the person spouting water downwards like a rainfall. Hand held shower heads and multi-faucet shower heads are also both great options.
Choosing the style of your shower faucet is the best part of a new shower installation. There are endless design options to choose from, ranging in color, material, and shape. There are also different types of handles, like knobs, levers, and cross handles. To help find the best style for your bathroom, search for some inspiration on Pinterest.
Budgeting for Your New Shower Faucet
Once you've identified the features that are important to you, you can start budgeting appropriately. Fortunately, faucets can be very affordable, and you may already have the budget necessary to start the work as soon as you'd like. You can find a stellar faucet for around $200, and labor and installation costs can cost anywhere between $100 to $800 depending on the complexity of your installation. If you need to save up, use one of many saving apps on your smartphone to make it easier than ever.