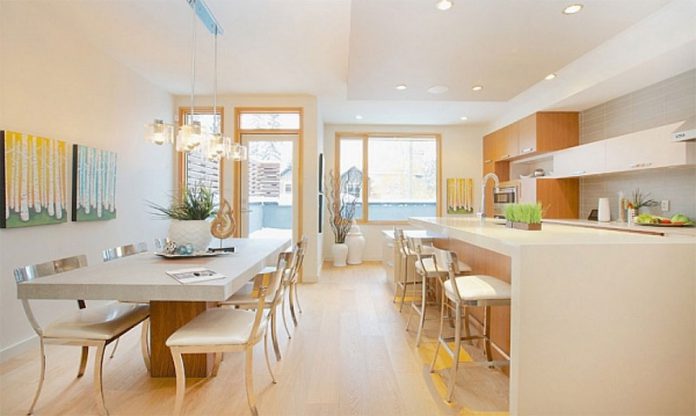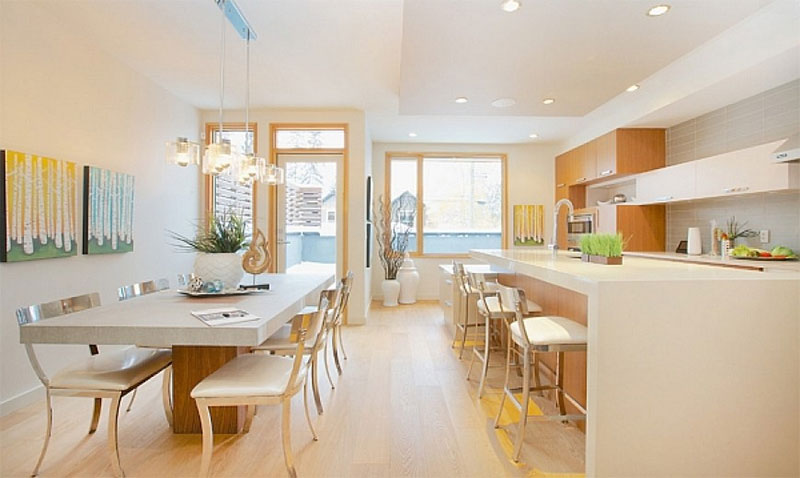 Many people will give you advice regarding the design of your dining table. The dining room is the area where family members come to have their lunch and dinner. There are many ways through which you can design your dining table in such a way so that everyone would wish to have a table like you have at their home.
There would be no guests coming to your house who would not enter your dining room. Therefore, it is extremely important to make your dining table and dining room look more attractive. You can choose the shape and design of the dining table of your choice. There are many designers available if someone wants to seek the professional help they can seek from professional designers as well.
Style
If someone is interested in having a formal dining table at their home, they can have a specially designed table for themselves, which can be used for special occasions. On the other hand, if you are searching for a dinner table which can be used daily, then you can choose a dining table which has an informal look. There are various styles which can be chosen, such as eclectic, modern, traditional, etc. You can choose the style you want to with the pre-decided budget.
Wooden dining table
Woods are usually used in the tables to have a great look. But with the proper usage of the wood, there can be many beautiful designs that can be created to give the table a better look. The main advantage of having a wooden table is that it will not get destroyed quickly.
Pedestal dining table
To give your dining table a unique look, you can place a pedestal underneath the table to give your dining table a better height and look. When you would be placing a pedestal underneath the table, it would be easier for you to fit more people to have their food together at their home.
Mid-century modern table
In this type of design of mid-century modern dining tables are constructed, and there is a minimum decoration in this type of table. This type of table can be used in homes that want to have a unique look at their dining table.
Round designed tables
If a person has smaller dining rooms at their house, they can easily choose the table which is having a round shape, so that they would not create a problem to get adjusted into the corners of the rooms. The round-shaped tables are available in both large and small shapes. You can decide according to the size of your room.
The shape of dining rooms
It is important to determine the shape of the dining rooms so that the dining table can be fitted into the rooms properly without many hurdles. If your dining room has a square shape, it is better to have a square-shaped table.  The dining table shape should be determined according to the shape of the dining room. There are various shapes available In the market. But it is better to research your side before choosing a dining table. Because, once it is purchased and after that, you will realize that it doesn't get fit with your room, then lots of time would be wasted due to it. So, better to do the research properly.
Patchwork tables
There would be many people who not have a huge amount of money to invest in purchasing a new table. Therefore, it is better to do a patchwork in the old table to give a renovated look over and all. The guests who would come to visit your home would also have a feeling that you have purchased a new table. Therefore, with the help of this method, you can have a new dining table without much money end efforts.
With the help of the above, one can choose the perfect dining table of their choice.