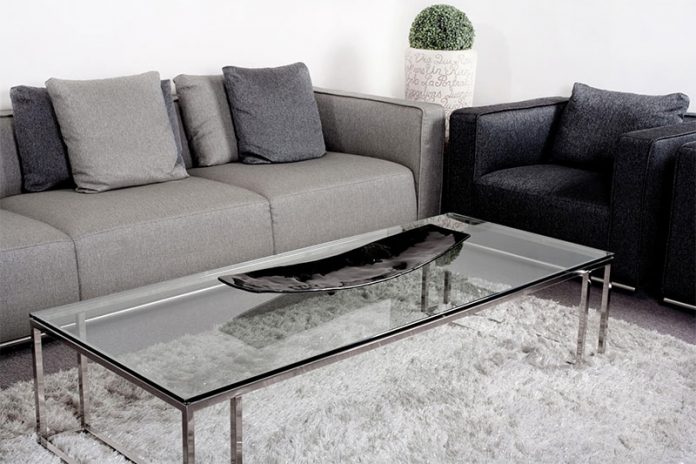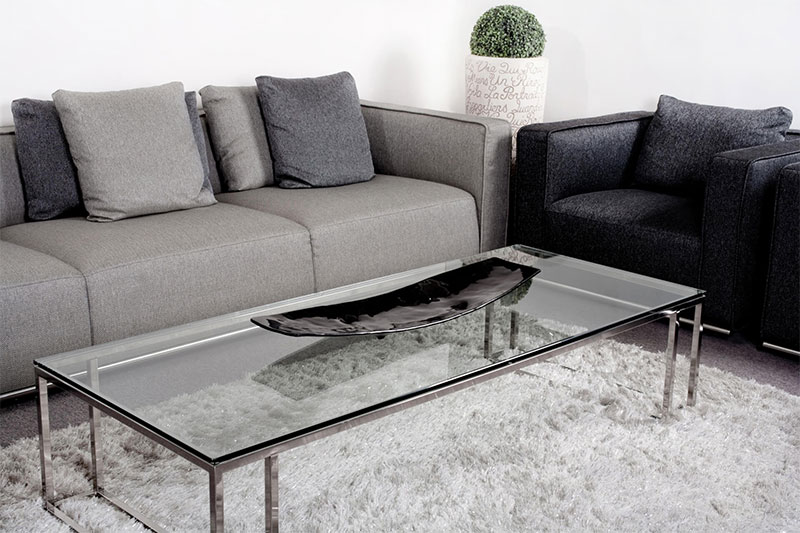 If you have a modern house and the item, you have used the most in your home to modernize it is glass. Glass table is no doubt a perfect addition in your office and home. It is practical and attractive both. Glass table tops are adaptable and used in traditional interiors and modern homes. Glass top tables have always been preferred by people who want a contemporary look in their homes. The reason for their popularity is their sophistication and style in any home.
Glass table tops are measured to be one of the most attractive and elegant interior design options. They give protection with a classic and elegant look to an ordinary table. Some of the glass table top made of tempered glass which makes it more durable than regular glass, and they do not break so easily. If you want your glass table for prolonged use, give it the proper care and glass tabletop protection. If you are not taking care of your glass table correctly, then you will not love its presence because of poor maintenance and dull look.
If you're one of those people who think the glass is the best option for a luxury look, then use these tricks to protect them.
Proper Clean-Up
Glass cleaning could be a tricky task and needs a lot of attention. Prevention is always better than cure. Products that contain ammonia and acid are harmful to glass life. Dust gathers very quickly on the surface of the glass. Sometimes dust comes with dirt particles that can scratch the glass table surface when they rubbed. You can easily remove sticky dirt by using warm water with soap and a soft rag to clean the surface.
If you want a cost-effective and economical way to clean your glass tabletop, these are some ways. Mix some white vinegar with water, and apply or spray directly to the glass. With the help of the newspaper, you can wipe off all the scratches and dust from the top of your glass table. And you also have to dust your table regularly, at least once or twice a week.
Rubber Bumpers
Rubber bumpers have exceptional properties that help to prevent glass tabletop from falling and sliding. All you have to do is buy a rubber bumper which fits accordingly to your table size. Rubber bumpers are readily available at home improvement stores. They are available in numerous colors and shapes.
Sometimes glass tables come with these bumpers. If not, then you can buy one for your table to prevent it from falling off and sliding. These bumpers help you to make sure that your favorite furniture is safe and sound.
Use Decorative Runners, Coasters and Place Mats
You cannot avoid placing hot coffee mugs, bowls, hot plates, toys, and other items on your favorite glass tabletop. You cannot stop your guests from doing such things, but you can protect your table by yourself by placing a decorative mat. You can use glass and mugs coasters. Stylish table runners are also an option.
These are inexpensive and practical methods for glass tabletop protection while enhancing the table's beauty. It will assure you that your table maintains its shiny, attractive look and always look new.
Keep Your Glass Table Tops off Dangerous Area
To prevent your glass tabletop from accidents, you have to keep it out of any harm. Glass table top protection starts with some of these necessary steps. First is to make sure that your table is not a barrier and not prone to bumping people. The second is to keep it out of the way where there are more chances that anyone can drop things on it.
Watch Your Pets and Children
While playing, children can scratch glass with their toys, and pets can scratch the glass with their claws. It is essential to keep an eye on children and pets when they are around the glass. Try to limit their access to the glass if possible. For example, you can use a baby gate to keep small children away from the room.
If your pets scratch the glass tabletop, you can keep them out of that room where you have your favorite furniture and don't want to break it. Or you can install a pet door.
Conclusion
In addition, glass tabletops will give your home a modern and luxurious look. These tables are cheaper than wooden ones and easy to clean. For cleaning it is just a matter of wiping it off!
If you are still confused; if you should buy a glass tabletop or not? You can search online or ask for help from a customer care representative, of any online furniture store