Roohome.com – Have you ever read the best design for an apartment? Here modern apartment design ideas which inspire you to decorate your own apartment beautifully with contemporary interior and decoration. The designer brings a shade of harmony into the apartment. The arrangement makes you feel a huge urge to arrange your furniture perfectly in an apartment. Do you want to see the design? Grab your golden chance now. Here there are!
Modern Design for Apartment Decorated With Contemporary Interior and Decoration Beautifully by Rubio and Ros
Rubio and Ros as the designer brings a modern concept into this apartment. Before that, this is a two-storey apartment which designed simple but stylish. You do not to place a fancy couch because a simple couch can beautify your living room as well. On the second floor, the designers only placing a simple couch along with a low simple coffee table. Do not worry adding a traditional texture of tapestry because it can decorate your living room more gorgeous and awesome.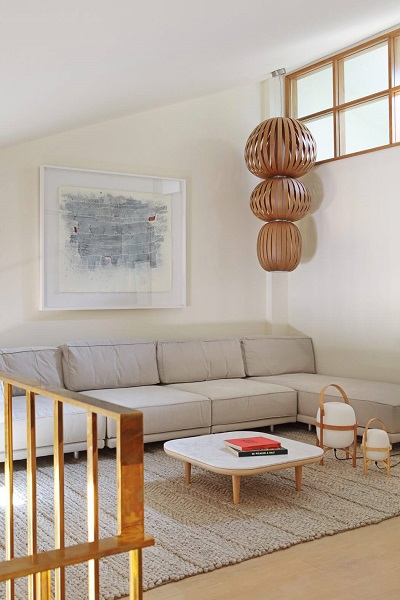 Go down to the first floor, the living room is decorated with a sense of art. Actually, adding some artistic pictures can be the best main point to your living room. Why? It is one of the best ways of a modern interior for an apartment. In the first floor, the living room is decorated beautifully with navy blue coaches along with a simple glass of a rounded coffee table. Some wooden accents can be felt and spotted as well from the display cabinets and the doors. Rubio and Ros have a good sense of art, therefore they add some contemporary apartment decorations near the living room.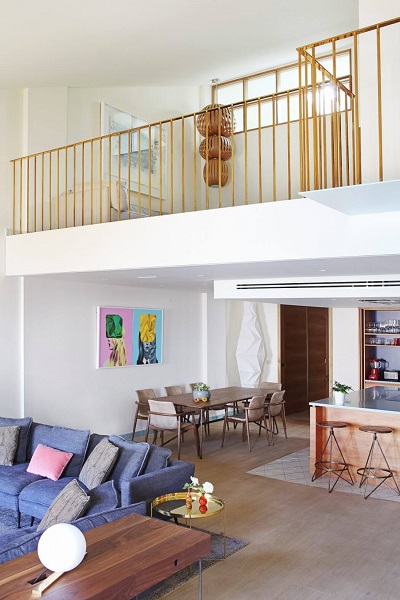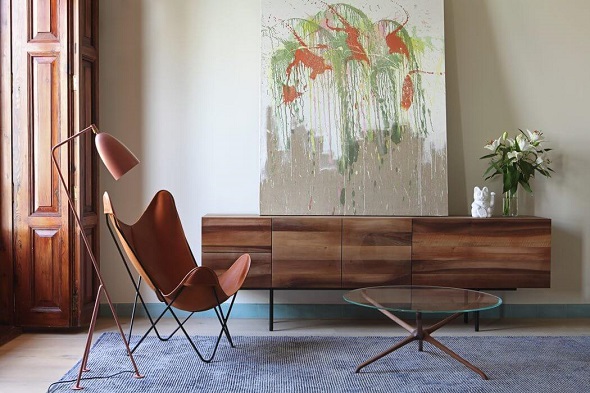 Meanwhile, near the living room, there is a simple kitchen. If you see in the first time, you will not recognize if it is a kitchen. You will see if it is a simple mini bar which is decorated with wooden interior and feature. Turn out, the kitchen is designed simple and beautiful. For kitchen cabinet, the designers only utilizing a modest wooden cabinet that links it to oven cabinet. For placing a stove and wash sink, the designers utilize a kitchen table which can be used a mini bar as well. Applying modern apartment design ideas into your kitchen.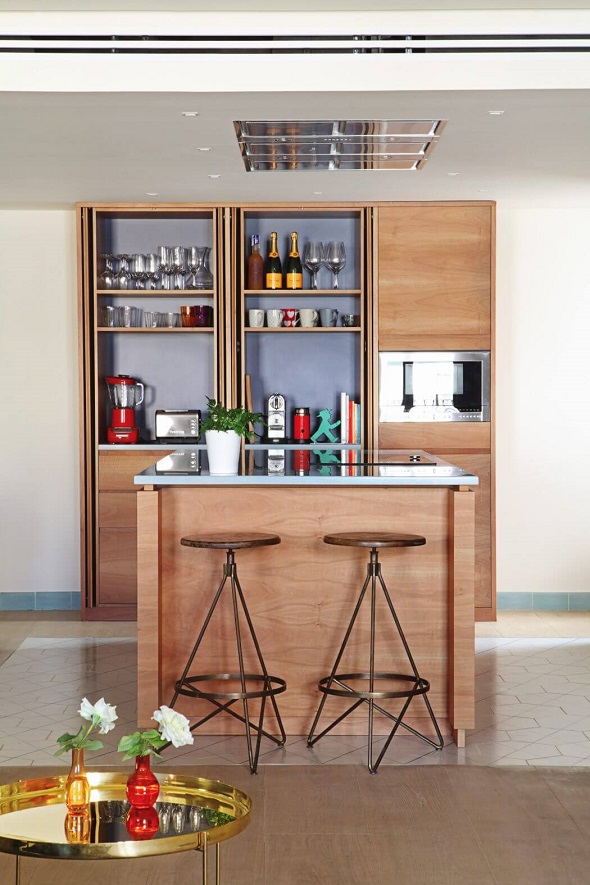 Applying Contemporary Interior Ideas Will Help You to Decorate Some Areas in Your Apartment
Luckily, you will get a new inspiration to decorate your other areas in your apartment by applying contemporary interior ideas. It can help you well, you do not believe? Just take a look the bedroom design below. The bedroom looks clean and big. Why? Because the designers apply a shade of white tones in this cozy bedroom. Besides that, two glazed windows are utilized to produce natural light through outside. Meanwhile, the bathroom is designed totally modernist and stylish. A rounded mirror with wooden lines on it as the main point in this bathroom.  To distinguish a wet area and a dry area, the designers divide it by using a glass shower door.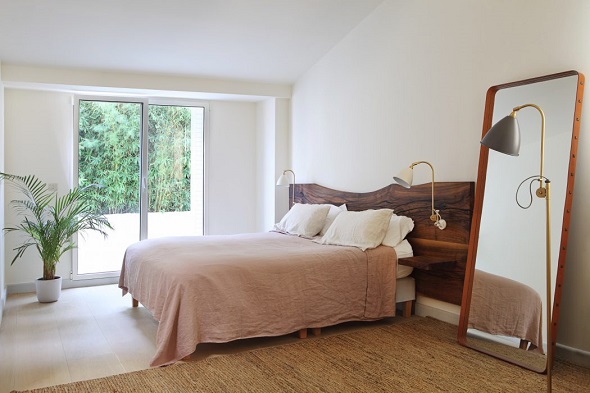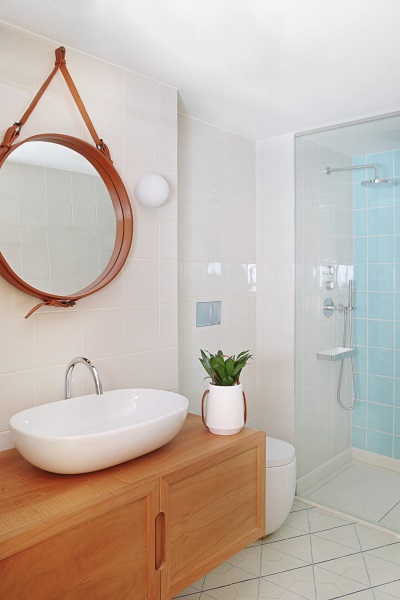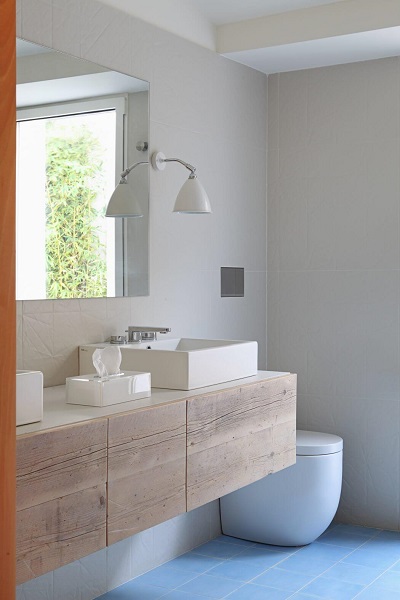 Another area is the terrace outside the apartment. The terrace is filled with a wood table to chill while seeing some greeneries around you. The area looks livable, right?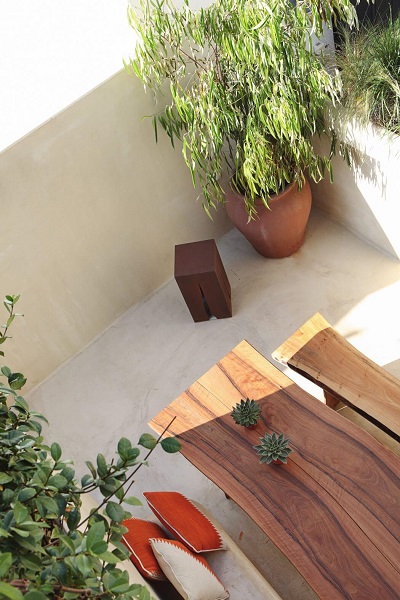 Do not waste your time to choose modern apartment design ideas above. Why? Because Rubio and Ros have many apartment design ideas 2016 and one of them is above. If you want to see other designs, just visit and check here. Have a nice day!