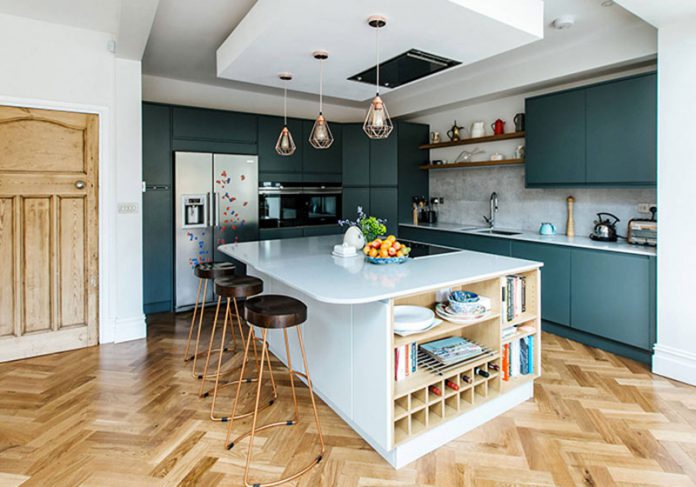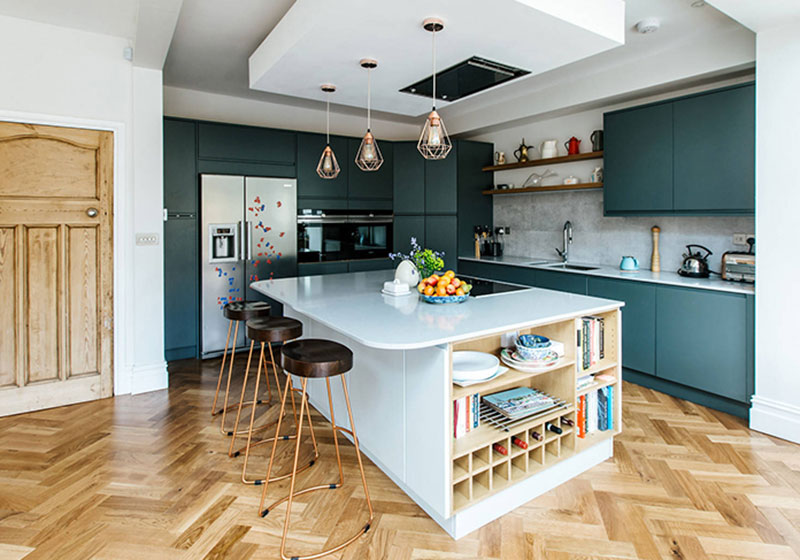 Kitchen Island is one of the top design trends of 2020. This multifunctional workspace adds style, convenience, and storage to your kitchen. Still not convinced on whether to go for this kitchen addition? We've listed the top 7 reasons why a kitchen island makes a great addition to your kitchen.
1. A separate workstation for specific cooking
If you are someone who likes having a lot of space while cooking, a kitchen island will be an excellent option. You have a sink and a prep station installed on the island. On the other hand, if you enjoy baking, then you can use the counter for your regular cooking and the island for all your baking tasks. Design the island as a baking station with an in-built oven and cooling racks. The large surface will give you plenty of space to work, both before and after baking.
2. Provides additional space for kitchen appliances
Don't let all the kitchen appliances clutter your kitchen counter. While designing the kitchen island, install outlets to plug in the appliances. The kitchen island offers ample space to keep your espresso machine or baking oven. You can use the space below the island top to install a dishwasher. A convenient, yet a space-saving solution.
3. Gives you a spacious prep place
Do you like having a lot of space while prepping? A dining island will be perfect. You can lay out all the ingredients on the island, comfortably sit on a stool or a chair and take care of all your prep work. You can even catch up on your TV viewing as you prepare for the next meal. Also, a kitchen island is relatively easy to clean. So, after you finish dicing vegetables or mixing ingredients, you can easily wipe clean the surface.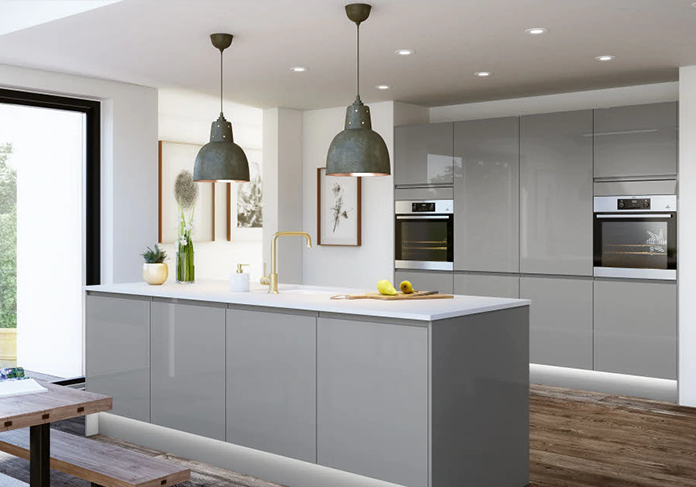 4. Adds extra storage space to your kitchen
You can have shelves and pull-out drawers built into the kitchen island. Rarely-used kitchen items, dish towels, extra plates and cutlery can be stored in the bottom drawers. Like we told earlier, you can even install a dishwasher or an oven below the island surface to save space.
5. Add an informal dining space to your kitchen
The kitchen island can also double as a breakfast bar or an informal dining space. After your prep work is done, clean the surface and your kitchen island becomes a dining island. If needed, you can create dining, prep and serving zones on the island using table runners. It will be very convenient in the mornings when everyone is rushing off to work and school.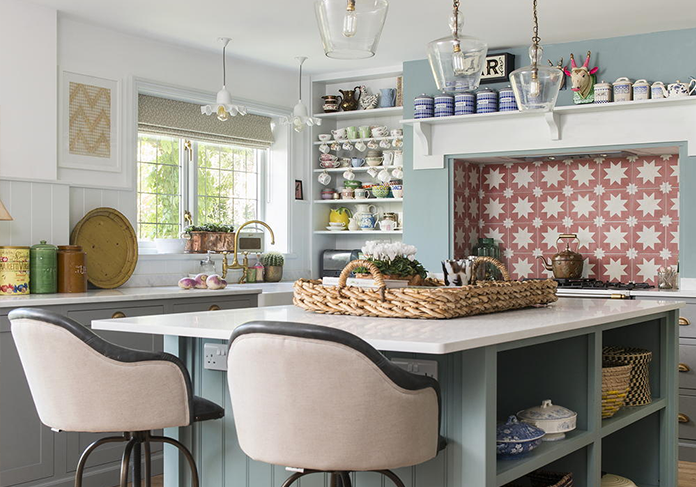 6. Enhance the aesthetics of your kitchen
One point that many famous interior designers are in accord is that a kitchen island creates an interesting focal point in your kitchen. It adds practical touch and an attractive feel to your kitchen. There are various styles of kitchen islands that you can choose from depending on your kitchen interiors and personal style. Granite-top islands look wonderful in any kitchen setting. Stone or wood-topped islands will beautifully blend in rustic-themed spaces. If you're looking for a kitchen island for your modern kitchen, steel island is a good option.
7. Great place for the family to gather
Get your kids to sit at the island and work on their homework as you prepare dinner. It's also a great place for the family to get together for family time. Are you celebrating a festival or occasion at home and have all your relatives over? You will surely find everyone congregating around the island to get the food ready and catch up on family gossip. You can even convert the island to a buffet table so everyone can help themselves to what they want to eat.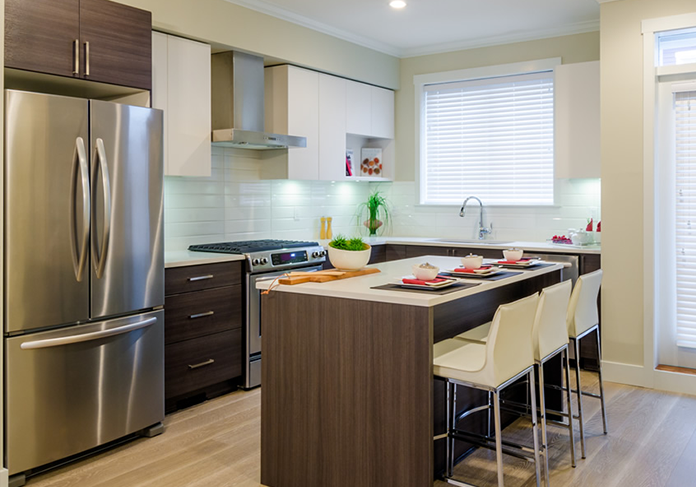 Want to setup an island in your kitchen?
A kitchen island adds class and convenience to your kitchen. However, you need to note that it takes up a lot of space as well. The smallest kitchen island is about 2 feet wide and 4 feet long. Also, there should be a minimum of 3-feet clearance between the island and the counter/wall. This means that your kitchen needs to be at least 12 feet long and 8 feet wide for you to set up a kitchen island. Plus, you also need to have ambient lighting set right above the island to illuminate the workspace. There are many things you need to consider before installing a kitchen island. So, we suggest contacting any of the best home interior designers in Bangalore for a personalised consultation.
The Studio by Nandita Manwani has expertise in creating luxurious designs and spaces according to the Indian taste and needs. Whether you want to refurbish your old apartment or decorate your new flat, they can design your space according to your preference, lifestyle, and taste. Nandita is the author of the most read blog on home interiors and have helped more than half a million home makers and her work has featured across various national and international digital media.