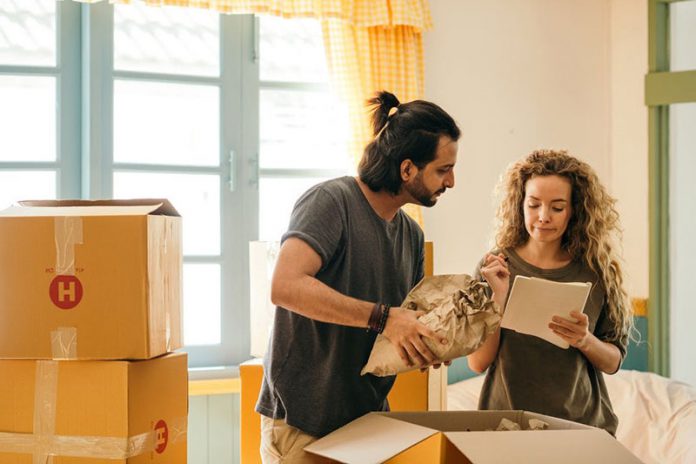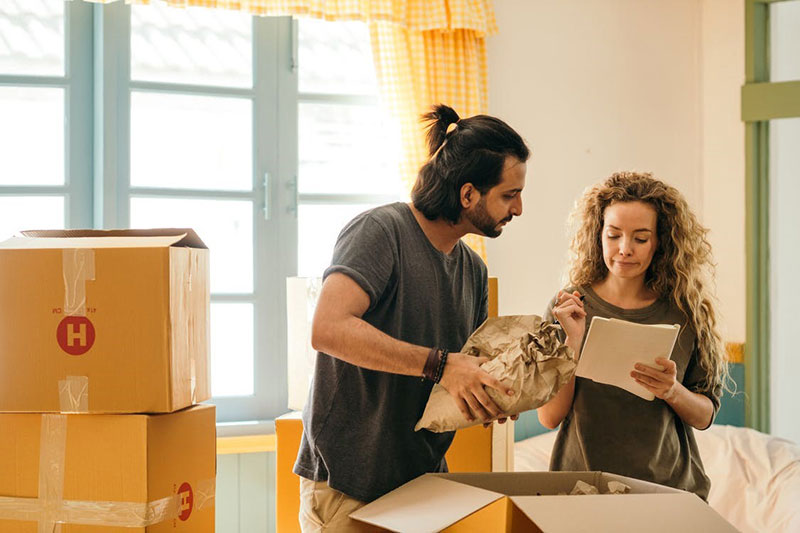 Moving has always been a stressful process as it is, but when you decide to move during the global pandemic, you are likely to find your worries increasing to a whole new level. You will have dozens of questions running through your mind. How will you find a moving company you can trust? And how can you ensure the safety of yourself and others during the relocation?
Despite the countless worries, moving is something that most people cannot avoid during this difficult time. Some may have their lease term coming to an end, while others may have purchased a property that they must move into at the earliest.
In such cases where moving is essential, you must practice extra caution to ensure a safe move. Here are some tips to follow when moving your home during COVID-19:
1. SELECT YOUR MOVING COMPANY AFTER CAREFUL CONSIDERATION
Moving during COVID-19 is different from a move under normal circumstances. Before you select your moving company, you must enquire about the extra safety measures they are taking to protect their staff from the virus and provide their customers with a safe moving experience. You must only avail of a moving company's services if you are satisfied with the SOPs they are following.
If you are moving from or to Western Washington, you should be looking for the best Seattle movers, in town with reputable and strict COVID-19 guidelines in place. These days companies train their staff on the importance of social distancing and maintaining personal hygiene. Moreover, they also disinfect their vehicles and equipment after every project to prevent the spreading of the virus.
2. MINIMIZE TRIPS TO THE STORE TO BUY PACKING SUPPLIES
Packing is a massive task when moving, but it is so much easier and quicker when you have all your supplies available at home from the start. You can minimize your trips to the store by getting everything you need in one go, and for that, you will need a shopping list.
Boxes are a must-have, and you must get cartons of different sizes to store all kinds of items. Remember, bulky items need to be packed individually in small boxes, while lighter things can go together in larger containers. You will also need plenty of shipping tape to seal boxes, masking tape and permanent markers to label boxes, as well as scissors and box cutters to help with unpacking. For fragile items, you may want to purchase some bubble wrap for safety purposes.
3. DISINFECT AT EVERY STEP
The virus remains on surfaces for a long time, so it is a good idea to clean and disinfect at every step of the moving process. You can sanitize all your belongings before you pack them by wiping them with a disinfectant. Make sure also to carry out regular cleaning of frequently-touched surfaces in both your current and your new homes throughout the moving process, such as doorknobs, tabletops, switches, handles, and bathrooms.
4. PRACTICE SOCIAL DISTANCING AT ALL TIMES
During your move, you will have to interact with several people, whether it is the moving company's staff or your new landlord. Make sure to maintain social distancing at all times. Wear a mask, avoid all forms of physical contact, and always keep a six-foot distance with others. You may feel the urge to help the moving crew pick up items, but you have to let them handle it alone. You should also wash your hands at regular intervals and encourage the moving crew to do so by giving them access to one bathroom in the house.
5. HANDLE THE UNPACKING ON YOUR OWN
Under normal circumstances, the moving company unpacks all your household items for you. However, if you can handle it, it is advisable to unpack on your own. In high-risk areas, moving companies encourage their customers to quarantine the shipment; all the packaged items are left by the movers in the garage so that the customers can leave them untouched for at least twenty-four hours to prevent the risk of spreading the virus. If you cannot handle the unpacking on your own, it is still crucial to wipe down all your packaged items with disinfectant before opening them in your new home.
THE FINAL WORDS
Moving your home during COVID-19 is difficult, but it isn't impossible. As long as you are taking extra caution and also select a moving company that is committed to following safety guidelines and procedures thoroughly, you should have no problems relocating safely. Feeling worried and anxious is normal, but the above tips are all you need to for a successful move!