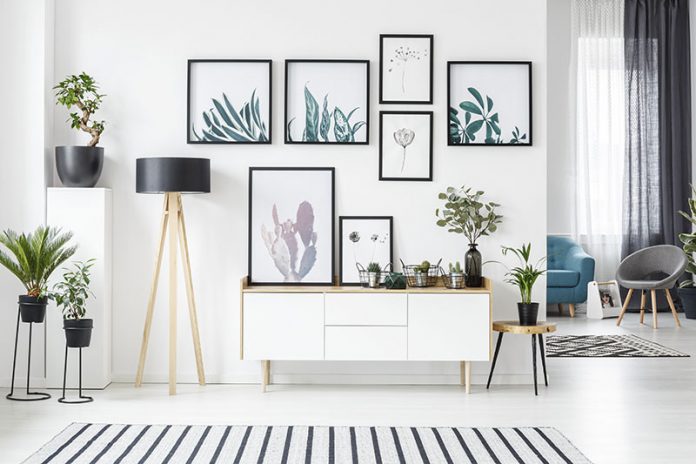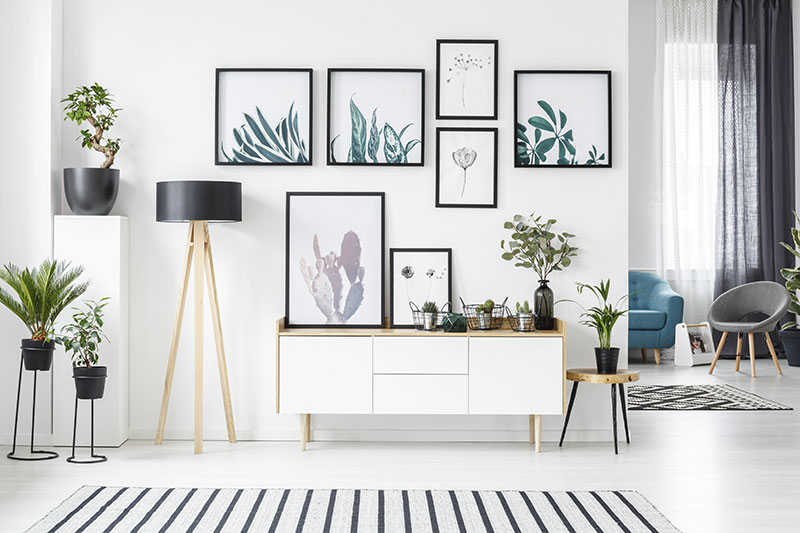 Having a stylish home has become a common practice among millennials, with many expressing their personality through interior design. The array of influencers with perfect houses has encouraged many to incorporate social media trends into their décor, including gallery walls. At the time of writing, the hashtag #gallerywall has 1.3M posts on Instagram.
Gallery walls are a collection of photographs, prints, or paintings, creatively displayed on a wall in a home. They allow homeowners to illustrate their passions, elevate the room's design, and make a statement. Whether you have a minimal or bold style, there are various ways to curate the art to suit your home. If you don't know where to start, here are some tips to inspire you.
1. Find the perfect room  
Before you search for artwork, decide where in your home you want to place them. Gallery walls are great ways to fill an empty space, but you don't want to add busyness to an already cluttered room.
Showcasing a gallery wall in a hallway or along a stairway can make a bold impression as soon as somebody enters the home. It provides character to a space that is often forgotten about and left bare.
The living room is commonly used to display art because it's often the most-used space and where you tend to entertain guests. The appearance of this room is, therefore, often prioritised and made into the focal area of the house.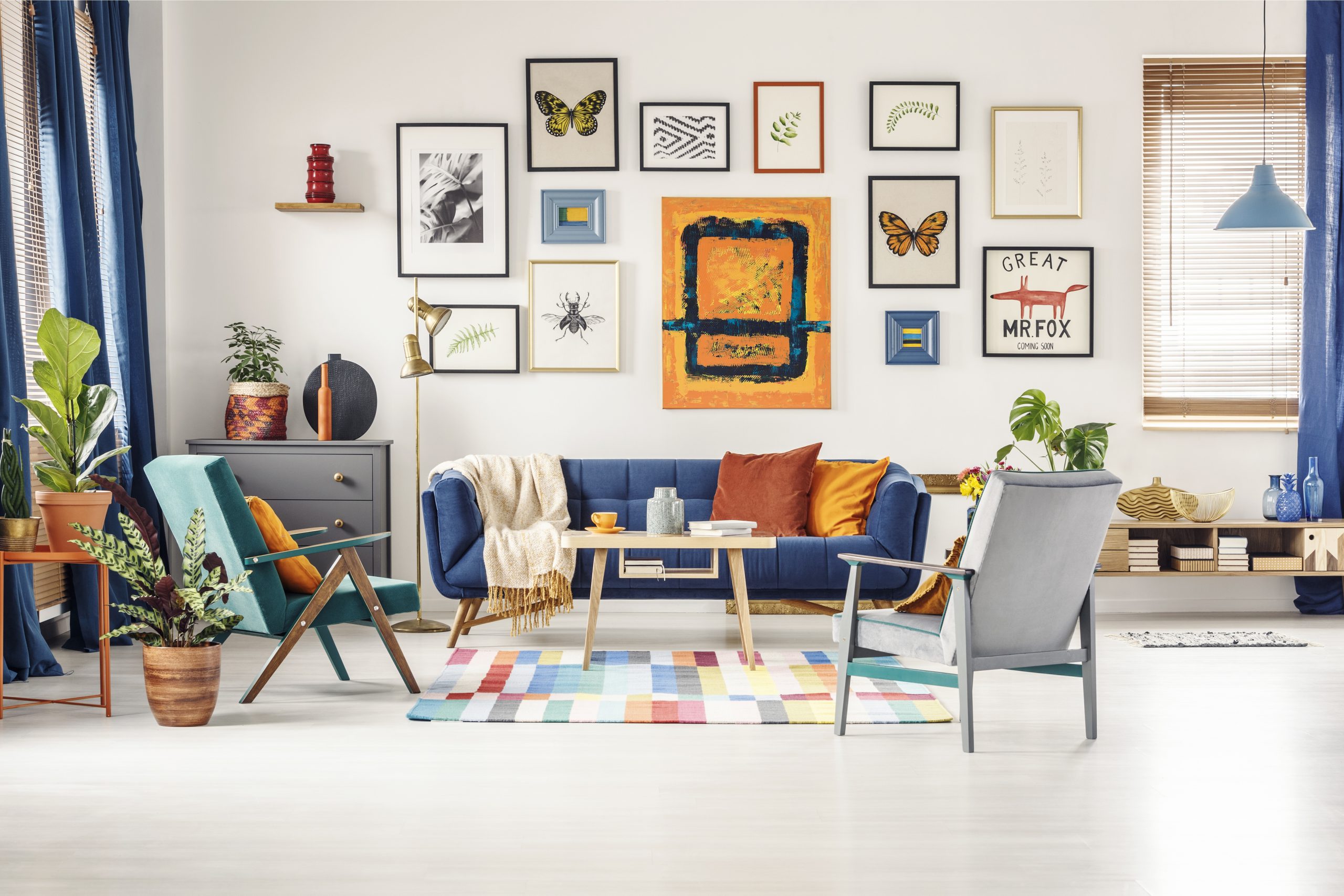 2. Get inspired by your home
Consider the interiors of the chosen room when picking the artwork. Decide whether you want to compliment the design by using the same colour scheme or if you're going to clash colours for a bold look. A multi-coloured painting would look striking next to a white wall, while a white image with hints of blue would blend in well with a room painted the same colours.
The art could also reflect the overall interior style, whether it's bohemian, coastal, or Hollywood Glam.
3. Decide on an aesthetic
The array of pieces you display could convey a theme such as nature, feminism, or travel. They could be of the same media and style, such as black and white photography or abstract paintings. You could even choose multiple pieces from the same collection for a uniformed look.
Alternatively, you could mix and match, with no particular theme or type to group the art. If you aren't placing any restrictions on the type of art, opt for the pieces you find yourself gravitating towards.
Bleur Art is a unique gallery that showcases work from independent artists to make it easier for art-buyers to find emerging talent. The range of art they supply includes mixed-media creations, spray paint art, minimalist oil paintings, and figurative prints making it a great place to source your art when creating a new gallery wall.
When picking the frames, consider how much you want the art to stand out against the wall. A simple black frame can help the art pop, while a regal gold frame can elevate it and become a part of the art.
4. Create the perfect layout 
When curating the layout, consider the space around it. Will placing numerous pictures be distracting, or will it frame a space? You may choose only to display four images or go all out and create a floor-to-ceiling gallery wall.
Some homeowners prefer to form a symmetrical grid display to achieve a chic look, while others enjoy cultivating an asymmetrical arrangement for an eclectic design. Neither is right or wrong. It all depends on your personal taste but ensure the positioning is well balanced.
You could create some interest by layering the frames, or by placing some of the art on shelves or the floor, as well as hanging other pieces on the wall.
5. Carefully fit the frames
After concisely measuring the frames, create a template of the layout on a piece of paper before hammering into the wall. Temporarily place mock-ups of the art onto the wall or arrange the frames on the floor to check you're happy with the overall visual – this allows you to adjust the layout freely.
Once you've done your planning, use a pencil to mark where to drill the nails and use a level to ensure the pictures are straight. For a less permanent arrangement, fit the frames with command strips so you can remove them without causing any damage. This also allows renters to display art without foregoing the deposit when they decide to move.
Spending months at home through lockdown has emphasised the importance of creating a happy living space and spurred more people to invest in décor. Gallery walls are a trend that is unlikely to vanish anytime soon as displaying an array of inspiring art can motivate you, spark creativity, and evoke positivity.