Roohome.com – Most of the men want to get the apartment design idea that suits them. The concept with stylish shades that are simple but still comfortable to support their activities. So, why do not we try to apply the vintage interior concept or industrial style for men's apartment? It can provide what men's wants. It also available for the small space. So, it is very recommended for them.
Masculine living room design
Creating the comfortable living room with masculine feel might perfect for men. You can apply the industrial style with some unique furniture there. Do not forget to put the decoration that can describe men's character. It can make them feel cozy and relax the atmosphere.
Actually, the industrial style identically with the abstract layout, brick and wood element. It also dominant with the vintage furniture and accent. You can set it and suit it with the style that you prefer. Besides that, you also need to set the lighting feature that can support the theme that you want to appear. Make sure that it can work together.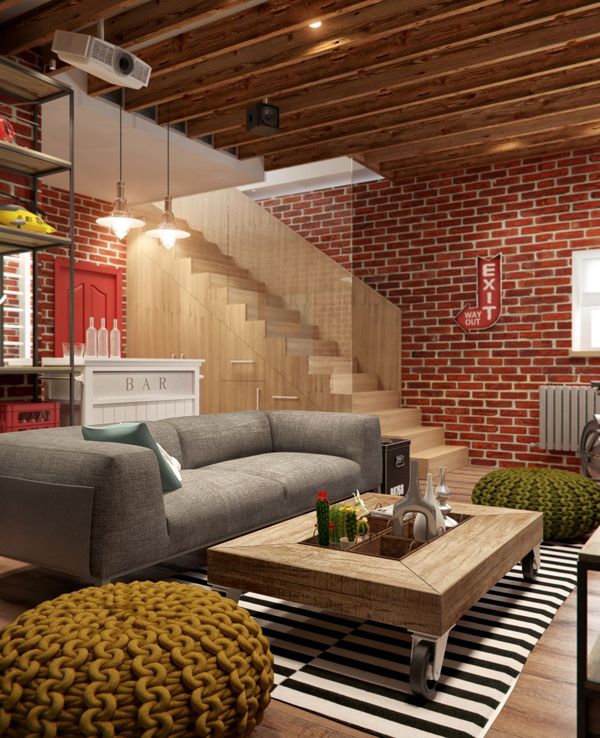 The combination between bright and dark color scheme are possibles for its space. It can produce the beautiful result. You can make some color experiments there. You just need to make sure that it work properly for its space.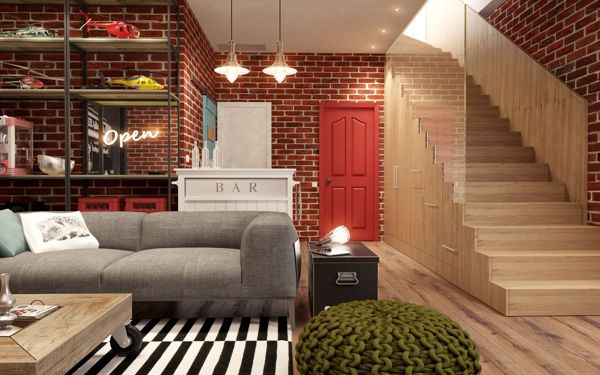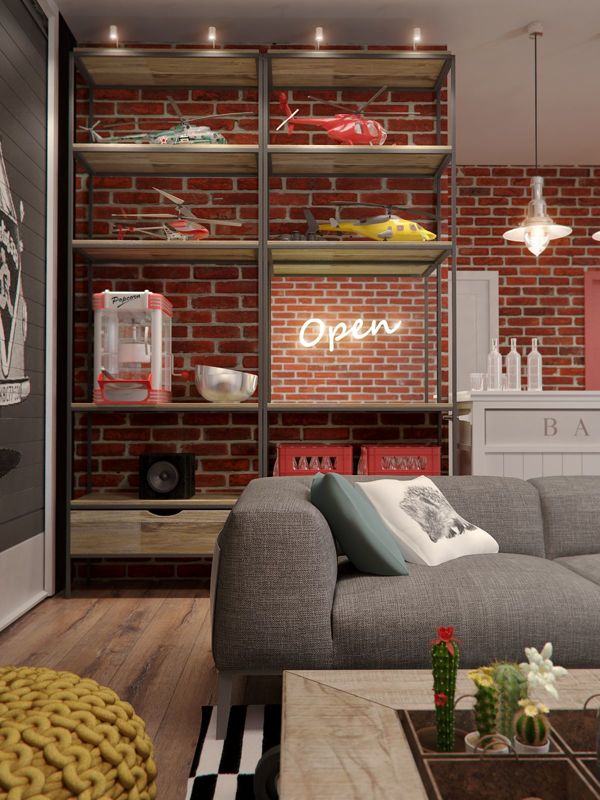 This apartment designs idea also gives you the ceiling concept that looks so cool. It can be your references in designing the best ones. You set some wood there with the beautiful chandelier. The vintage chandelier design might be a great choice to support the industrial concept.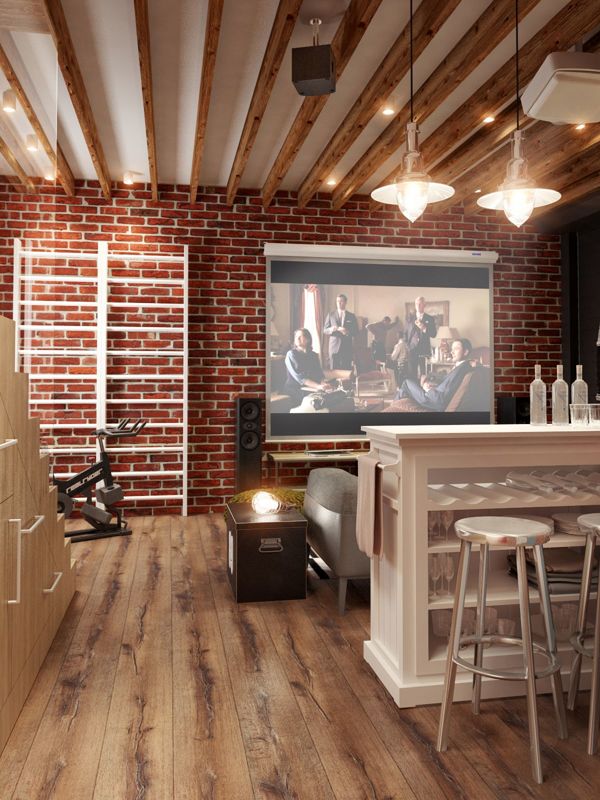 Adding some rug with the best arrangement will make your small space become tidier. But, a little bit messy it's not too mainstream for it.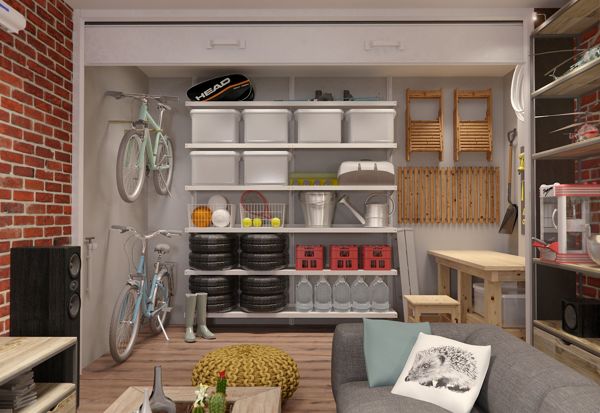 Designing the bathroom with the vintage or old style might be unique and cool for men. You can see the picture below and get the reference about the old style furniture.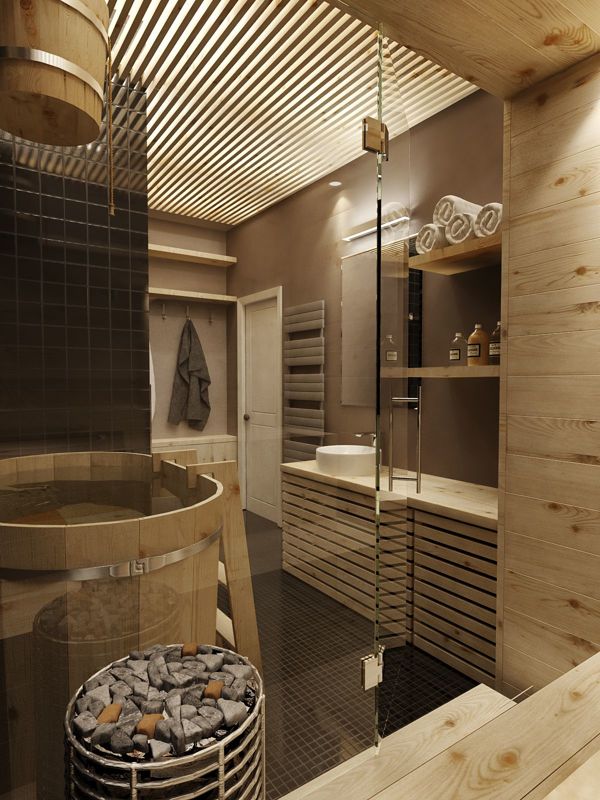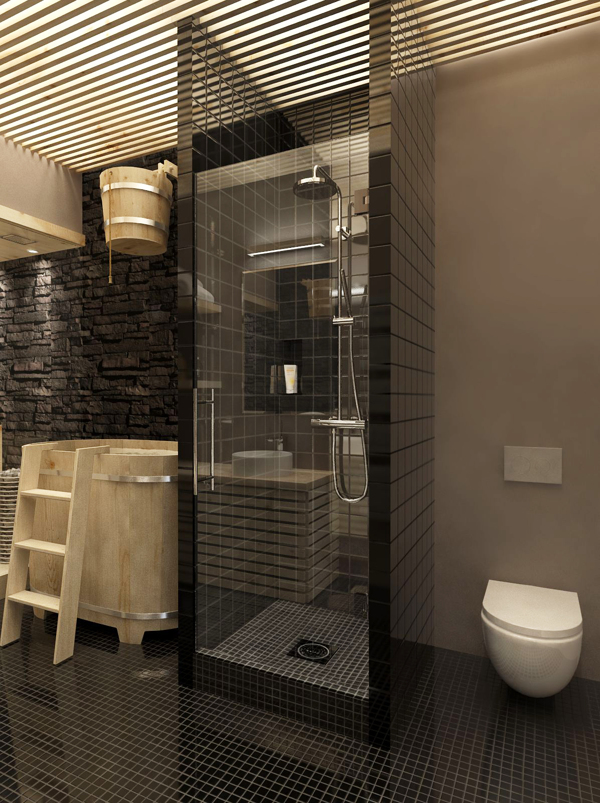 We hope that the apartment design idea will help you to create the comfortable dwelling for men.