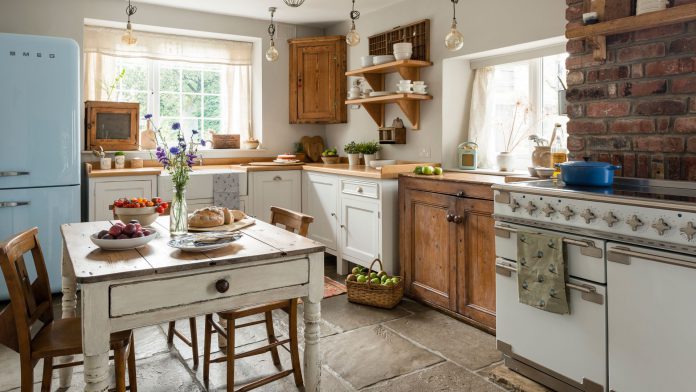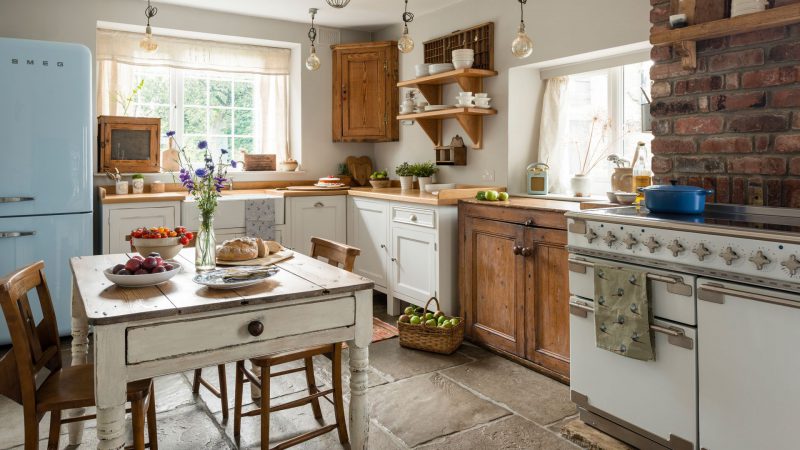 It used to be that homeowners were largely content with having the same generic, prepackaged kitchen look as everyone else on their street. Today, however, expectations are much higher, with antique kitchens and more rustic looks coming back into style. Many people associate antique appearances with expensive redecorating or upgrading endeavors, and so might write it off without even trying. However, if you've been considering upgrading your kitchen to a more unique look but have been scared off by the seeming complexity of the process, you should know that it's not as difficult as it looks. In fact, there are a few relatively easy ways you can quickly make a difference in the feel of your kitchen space.
1. Replace Your Cookie-Cutter Countertops With More Unique Ones
It almost goes without saying that your countertops can act as not only a focal piece for the entire kitchen but as one of the key elements that define the whole space stylistically. This means that if you currently have very bland, common or cookie-cutter countertops, you could be self-sabotaging your other efforts to lend the kitchen a rustic feel. By replacing your current countertops with more unique ones like Antique Pearl Quartz Countertops, for example, you can easily provide a starting point and a good foundation for the exact aura you're aiming to create. Additionally, every time you have to chop vegetables or lay out some food, you'll get to look down and enjoy the appearance of a kitschy cooking space, helping to maintain a truly consistent and enjoyable theme.
2. Change the Walls From Paint to Wallpaper
Wallpaper used to be in vogue, but recently has been overtaken by a wave of solid-color paint. For a truly old-fashioned look, however, you may want to consider switching back to wallpaper. This is an easy change to make, since you can just install the wallpaper directly over the painted walls for a quick fix.
3. Shop the Thrift Stores for Old-Fashioned Accessories and Appliances
The final rustic touch you can easily add to your kitchen without stressing yourself, or your budget, out is a number of old-fashioned accessories. Some of these could simply have a more traditional appearance, and others might actually date back to an older era. The cheapest and easiest way to access some unique accessories is to shop thrift stores and other discount locales for special hand-me-downs and other objects you wouldn't be able to find at mass-producing big-box chains. You can even upgrade your appliances to new ones that have an older look.
When it comes to today's kitchens, it's no longer enough to go for a generic style or a cookie-cutter appearance. Instead, more antique vibes, rustic appearances and kitschy styles are coming back in vogue, and accomplishing them requires a lot more than simply picking out new basic countertops from the local hardware store. However, this doesn't mean that you have to go through a painfully expensive or lengthy construction process in order to achieve the unique kitchen you're hoping for. By using these three steps alone, you can make a lot of headway and achieve the space you want.