You obviously would be in the real estate market to be looking for a detailed report about a building. It could also be that you are a homeowner and looking to access the state of your property that is due for renovation.
But there is no difference between checking out a new building and one that has been around for a while; the main goal is to ascertain the extent of repairs required or if everything is perfectly okay. You can check here for more info about working with a professional in Adelaide.
New or Old Property?
You'll likely not have to worry about much for a new building since most of the fixtures are still new, so there is a good chance it will be in good condition. It's in an old house you'll have to worry about if you want to prioritize safety. You'll likely have to make repairs here and there, which is why you want to know precisely what you are looking at. Rather than trying to analyze yourself, it would be worth it to hire the right professional to help you do the necessary checks.
Location and Environmental Factors
The area the property is located, and the factors at play in the environment will play a role in the inspection process. If the site is prone to heavy rain and flooding, you want to ensure the foundation and underfloor are well fitted.
It will also help if there is an efficient drainage system in place. The roof and windows also have to be suitable for the weather conditions in the environment. These are some of the things you should be looking at when in need of building inspection.
Private or Commercial Property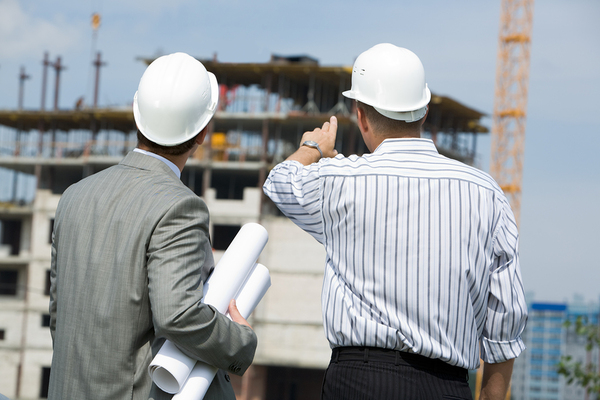 You will also have to take into consideration if you are working with private or commercial property. A home type inspection would usually involve taking a look at the property from a family perspective. At the same time, a commercial type inspection would have to factor in a lot, including how it affects workplace safety.
When inspecting a new office building, you can be sure the parking lot and elevators would also come into consideration. So it is safe to say that it could take an enthusiastic approach depending on the type of property you are inspecting. The link here https://www.investopedia.com/articles/mortgages-real-estate/10/ready-to-buy-house.asp has some useful tips on what you should be aware of before buying a new house.
Tips for a Successful Building Inspection
If you want to ensure a successful building inspection irrespective of whether the findings are in your favor, you must hire a pro home inspector. And that's not all you'll have to do; some other things you want to take care of when planning a successful building inspection include
Hire an Expert
If it cost you more to work with a registered professional, it would be worth doing so. Choosing to go with unprofessional methods such as using a building contractor or foreman to check out the foundation and roofing structure is not the right approach. Home inspectors have a specialized training type that allows them to get the job done the right way. So you want to give them a call and not your renovation company of AC repairman.
Ask for a Detailed Report
It is in your best interest to ask for a detailed report of all their findings from the inspection. You'll need this if you are going to be taking up any claims with the property sellers. Most professional services are a step ahead and would give you a possible solution to the situation. Some may even go a step further to provide you with an estimate of the repairs if you want to handle it yourself.
Inspecting a New/Old Building
Signs of foundation failures are common in older homes. Not all cracks cause structural damage. So if you notice any cracks while inspecting the house, it will be wiser to hire a professional to assess your cracks to determine if they are structural or non-structural cracks. These cracks can easily be fixed by hiring a foundation repair specialist.
If you have your eyes set on a new home, you'll likely want to ascertain how reliable it would be down the road. And this would include scrutinizing every inch of the place before you say I do. You could hire a professional to help you do a more intense and technical assessment. But you also want to stay in the loop about what the entire process involves. When checking out a new property for any flaws, you should focus on these critical areas.
Roof
Ideally, you want to start your assessment from the top, but whether you choose to or not, the roof would have to be assessed as an essential part of your building. So it needs to be in the perfect state before you move in. Have a roof inspection crew take a look to see if everything is in order up there.
Outer Walls
The walls surrounding the exterior of the property would have to hold up in extreme weather. They also have to be free of any fault signs such as cracks and tears that could affect the living conditions inside the building.
Interior
If you are going to be living inside the property, you want to ensure it is safe for you and those that will be staying in also. Check all the rooms, including the kitchen, toilet, bathroom, bedroom, living room, and other spaces inside the building. They should be in the best state to support healthy living, which is what building inspection is all about.
Floors
Also, an important aspect to consider is the flooring situation of the property. Is it able to support the structure over the years? You'll also find out if there are any fault signs you should be aware of so you can take swift action with the repairs.
Yard Scenario
You want to take into account also the pavements, driveways, and garden, if any. What type of vegetation is in the yard, and what other features are outdoors? This could include sprinklers, outdoor lighting, canopy, and swimming pool.
But you should know that some inspection team may not choose to bother with features not directly connected with the integrity of the property. These could include the pool, spa, garden, playhouse, and any other fittings on the premises. Still, if you want them to take a look, they could if you wish.
Final Note
When in the market for a new property, you want to be careful not to get talked out of inspecting the building. You'll need to do this to confirm that the property is safe for inhabitation.