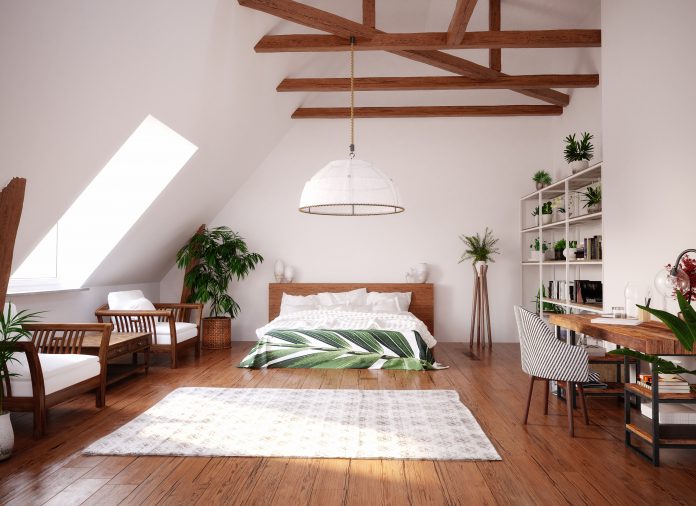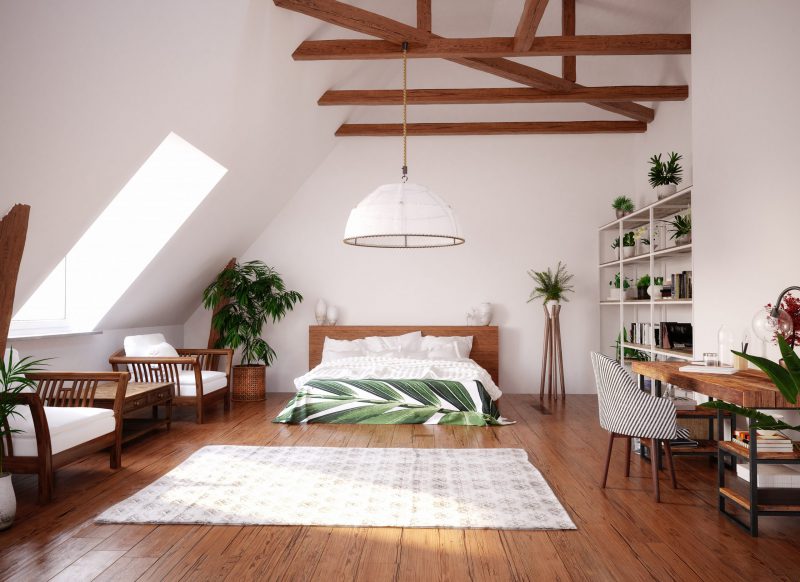 Converting a loft gives your home more space, saving you the trouble of moving to a bigger house. Instead of only using your attic to store dusty Christmas decorations and hoard decades-old junk, you can give it purpose by turning it into a bedroom, guest room or home office. On top of this, a loft conversion can add up to 20% to your property's value.
However, renovating your attic is often a long and expensive process, so it's important to get it right. To ensure your loft conversion is practical, safe, and aesthetically pleasing, here are eight factors you'll need to consider.
1) Requirements  
Depending on your property and the project, you may need to meet the stipulations of the following:
permitted development
planning permission
party wall agreements
building control inspections
fire safety regulations
Even if your loft conversion doesn't require planning permission, you'll still have to get it signed off by the local council.
2) Roofing
To convert a loft, you need at least 2.2 meters of head height from the floor to the tallest part of the ceiling. Otherwise, you'll need to replace the existing roof structure. The roof also needs to be weatherproofed and insulated.
A prefabricated roof is constructed in a factory environment and then attached to the property, which will cause less disruption to your home.
The industry leader in prefabricated roofs and houses, Roofspace Solutions offers a fully designed, manufactured, and installed panelised roofing solution for 2.5 storey homes. Compared to traditional construction, the quick prefabrication process reduces build time by up to five weeks for a pair of roofs. 

3) Staircase 
You must have a permanent staircase fitted to provide safe access to and from the loft space, with a minimum of 2 meters headroom above each stair tread.
Consider how much floor space you will lose below the attic because of the staircase to help you determine whether the conversion is feasible.
For your staircase to blend in with the rest of your house, try to match the design of other staircases in the property.
4) Flooring
The existing attic floor is unlikely to be strong enough to hold a loft conversion's additional weight and will need replacing or adjusting. You could also lower the floor and steal some space from the below room to gain more head height.
To reap the rewards of converting the loft, check the floor space isn't too small and is at least 5×5 meters.
5) En-suite bathroom
Although this isn't necessary, fitting a bathroom into the loft can make it a more comfortable space. It can be quite a hassle to keep having to go up and down the attic stairs every time you need the toilet.
This addition can be a quite disruptive, expensive, and time-consuming job, though. However, you could just install a half bathroom containing a sink and toilet.
6) Insulation 
Attics are often vulnerable to weather elements, so sufficient insulation is vital to keep the space from getting insufferably hot in summer and bitterly cold in winter. Improving the loft's insulation can increase your home's overall energy efficiency too.
To determine which type of insulation is best for your property, gain advice from a building control inspector.
7) Windows 
Skylight windows are an impressive feature, as they showcase outdoor views and bring in floods of natural light. This feature is easy to install because it doesn't entail any structural changes to the roof.
Dormer windows create more headroom and allow additional light into the room. However, this job may require planning permission because of the roof alterations that are needed.
8) Embrace the proportions
The angular shape of a loft conversion can be awkward, but to maximise its usability and appearance, incorporate it into your design instead of trying to hide it.
Getting furniture made-to-measure will guarantee it fits the room's dimensions perfectly and uses the available space efficiently.
Turn any angled walls into a feature with bold colours and keep the original materials exposed, such as timber, brickwork, and beams. You could also emphasise an angled roof with added wooden elements.
To ensure your loft is suitable for conversion and that you meet any requirements, hire a professional to conduct structural analysis.