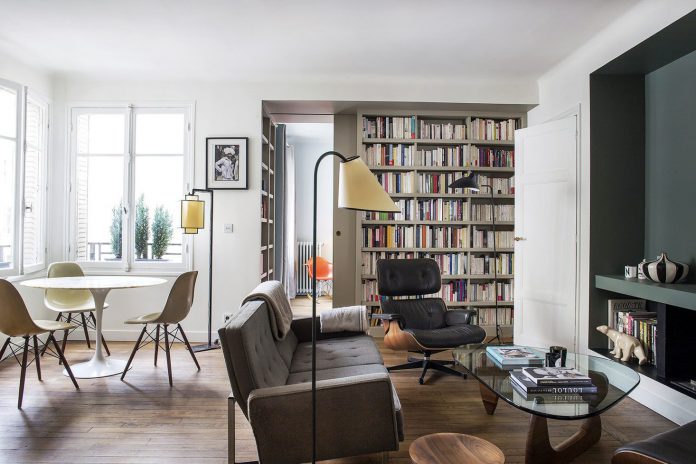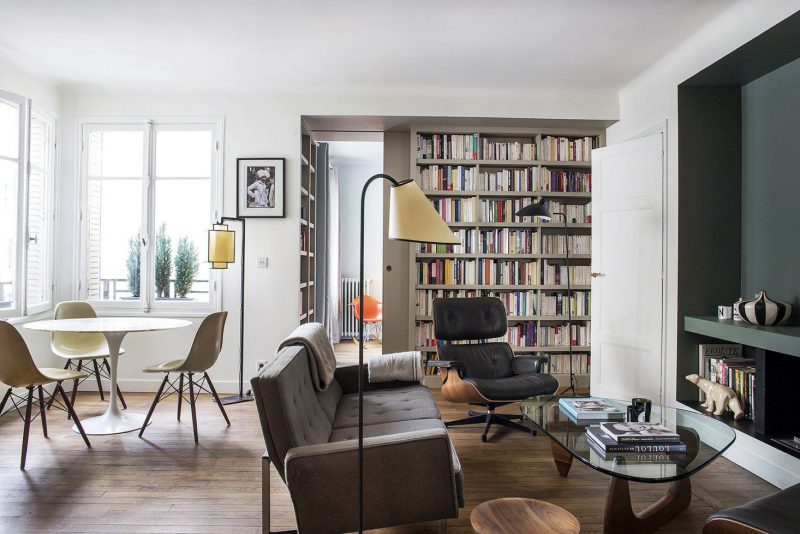 Tag along book worm; this one is for you. To have your own space where to escape, dream, and get cosy with a cup of coffee or tea is a dream come true. When the books fall open, you fall in and explore a new universe for a few hours. If you're lucky enough, you have a room you can convert into a library with a comfortable reading nook, but if you live in a small apartment, it's trickier to create a space where you can snuggle with the latest Cassandra Clare novel. The ideal book nook incorporates enough book storage, great lighting, and a cosy factor. At this point, it may seem that you have an impossible dream, your apartment isn't large enough for you to build a reading nook. Stay put, you summer child, because we may have some hidden secrets that allow you to create your happy place.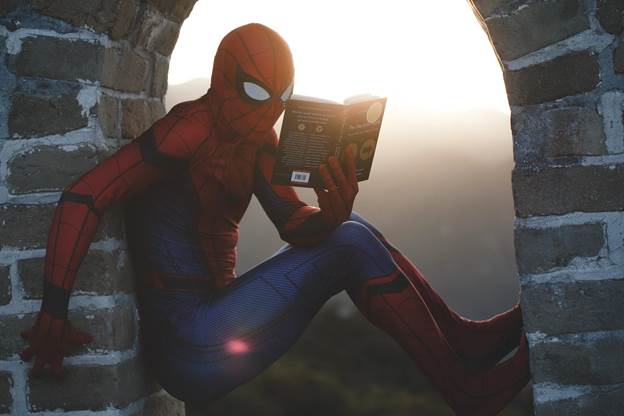 Declutter the apartment
When you take a look at your house, you think there's no way to make room for another addition. But when it's the last time you thoroughly decluttered the apartment? It's challenging to spot the right place when everything is scattered around the house. So, the first step in creating an ideal reading space is to clean the house and remove all things you no longer use. Get rid of the coffee table you never used and flower pots that bear no plants for more than a year. Take out even the clothes you didn't wear in the least two years, and you'll find plenty of space to bring some new things inside.
The right spot is often a corner in the bedroom or living room where you probably stack the things you no longer use, waiting for when the right moment to get rid of them comes. Well, this is the moment, so take them out.
Try to create room for your book nook as close to a window as possible because you need as much natural light as possible.
Find a chair or a…hammock
Now that you made room for the reading nook, it's the moment to look for a chair or chaise lounge. The secret about creating a perfect spot is to use comfortable seat furniture. Look for chairs in a style similar to the other furnishings, but be open to colour and shape. A chaise lounge in a bold colour like pink or green is a beautiful addition to any house. Before buying a new one, take a look around the house because you may already have a chair that with some reupholstering can make for a comfortable seating solution. A puffy chaise lounge allows you to stretch out when you cuddle with your favourite book. Pair it with an ottoman to support your legs.
If you don't have enough room to place a chair, try a hammock you can keep tucked in a hook until you need it. Accessorise it with a couple of pillows to make it feel more comfortable and welcoming.
Light it up
Placing the reading nook close to a window provides you with natural light when you read. But when you take your hobby late into the night, or when the weather is cloudy, and you don't get enough natural light, you need an artificial one. A wall sconce or a standing reading lamp can create a cosy feel. Use a lighting fixture with multiple settings, so you can adjust the lighting depending on your needs and the time of the day. You can also install some lovely string lights to create a more welcoming and charming atmosphere.
Incorporate storage
As already mentioned, a good reading nook includes plenty of storage for books and bookish stuff. You want to display your favourite novels and their matching bookmarks and candles somewhere where everyone can wonder at them because they're collectors' editions you hold dearly. If you're like most bookworms, you probably also collect figurines and artwork of your favourite heroes. This means that you should look for storage options to adorn both the adjacent wall and the space around the chaise lounge.
You may think that a storage space that spreads from the floor to the ceiling is quite expensive to buy, especially if you spent time admiring the shelves bookstagramers use. But if you choose to build the modern bookcase with materials you already have around the house, you can save plenty. You probably have many wood elements hanging around, so use them to create shelves and build a frame around the nook. Sugru recommends using mouldable glue that turns into rubber to create hanging hooks for your artwork. Shape it to the desired form and attach it to the shelves' exterior sides to decorate them with posters and canvases inspired form books.
Make flexible storage room for extra books because you know you cannot abstain from buying new novels.
Add plants
Earlier, we recommended removing the empty pots to make room for your book nook, but it doesn't mean that you should remove all greenery from inside the house. When you read, you want to feel surrounded by books and a touch of life. Some flowers and plants can add a green element to the space. If you have no floor space to add flower pots, you can hang tiny ones on the walls. Plants are always a bonus to a cosy space, so look for ways to integrate them into the design.
Go all-out fantasy
All reading nooks need a little magic that helps you immerse into the universes the books create. The reading space can serve a double purpose, it can be a book nook and a spot where you welcome guests. Visit the local thrift shops and look for wall artwork inspired by stories and books. If you're a talented painter, you can even paint the wall to set the mood for the space. Use a bench instead of the chair to have extra room for when the guests arrive, and add a mix of pillows and blankets to make it look more comfortable.
Now you can relax and enjoy your magical spot!