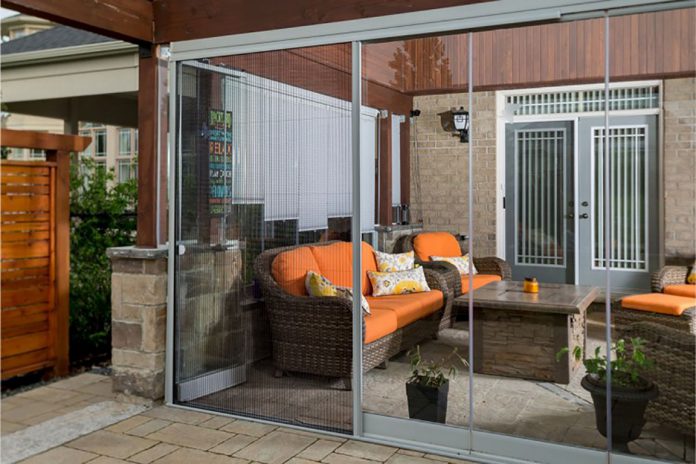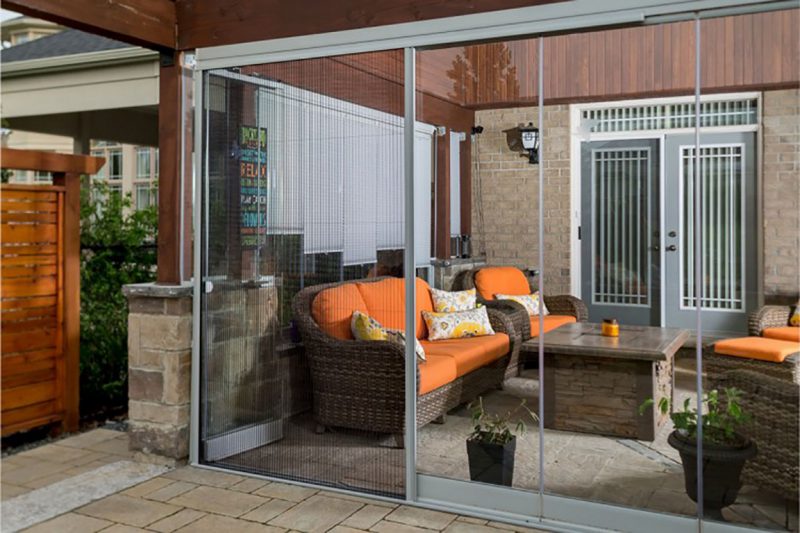 Did you know that there are a mind-boggling 30,000 species of flies in Australia?
Anyone who has experienced living in Oz knows what a menace these insects can be. Besides their irritating presence, these pests pose a significant health risk to you and your loved ones.
Shutting all your doors and windows may keep these pesky insects out of your home, but it is not a good idea as it also keeps the fresh air out.
So they go to their local hardware store like Bunnings, thinking their best bet is to install any old fly screen. However, there are better options.
Find out which fly screen wins when a Freedom Screen is matched up against a retractable fly screens Bunnings.
Here are some great reasons why you should go for retractable fly screens:
Fresh Air and Light
You no longer have to keep your doors and windows shut all day long just to keep out the annoying flies and insects. Having these fly screens installed in your windows and doors will keep the fresh air flowing and natural light streaming into your home, all day.
These screens also allow you to enjoy the cool evening breeze while keeping out the flies. You don't need to put up with that stale air or damp, dungeon smell anymore, thanks to fly screens that promote the proper ventilation of your home.
Keep out the Glare
Natural light inside your home during daytime is good. But the sunlight's bright glare, which can be irritating to the eyes, is not.
Instead of squinting the whole day, just install these fly screens in areas of your home that get exposed to sunlight. You can even have them installed on your patios and decks so you can enjoy added protection from insects and sun glare. You can also raise or lower some of these screens with ease, thanks to the remote control that lets you operate them from afar.
Almost Invisible Fly Screens
Today's retractable fly screens are a far cry from the conventional fly screens that kept out the flies as well as the natural light and fresh air outdoors. These special fly screens look nearly invisible thanks to their quality materials. They don't cast any ugly shade or shadow that can make your bright living room look darker.
Wide range of Screen Solutions
They integrate seamlessly with any type of door or window. Whether you have bi-fold, sliding, or large French doors that need to be covered to keep flies and pests out, these screens serve as the perfect solutions for all openings inside and outside your home.
Some of these fly screens also function as outdoor privacy screens, allowing you to enjoy privacy even in the outdoor areas of your home.
Easy to Clean
As these fly screens filter the air entering your home all day, they end up collecting dust and debris. The good news is you don't have to get professional help as you can clean these fly screens yourself. They are easy to maintain, remove, clean, and install back in their place, and you don't need technical assistance to do it.
Adds to the Value of your Home
Apart from contributing to the aesthetic appeal of your home, retractable fly screens also increase the real estate value of your property. Ask any real estate professional, and they'll tell you what a big difference such seemingly small home improvements make to the value of your home.
Summing it Up
Retractable fly screens are the perfect solution to keep out pesky flies and other pests, offering total insect protection for your family.