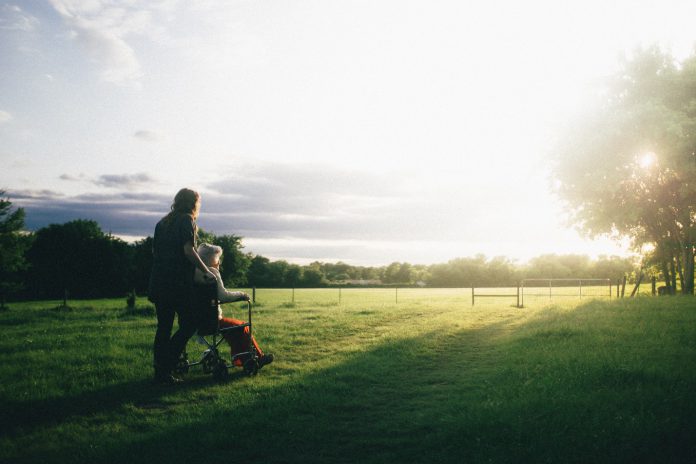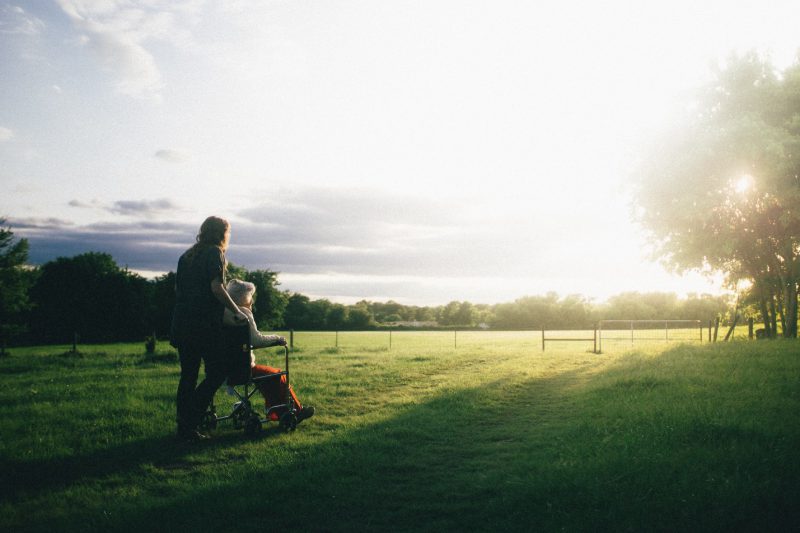 It isn't easy to see a loved one struggling, no matter how severe their condition is or how old they are. It is only natural you will want to help them in the best possible way and provide them with the care they need. So, if you are caring for a family member, many questions can come to mind: how you can facilitate their living, what is the best option for them, or whether it is safe to keep them at home.
Depending on their condition, keeping your aging parents or a disabled relative at home might be the best option. Mentally, they will feel the safest and happiest in the comfort of their home. However, when it comes to professional care or the probability of them harming themselves, you might feel anxious this decision would do more harm than good. And for a good reason, as you might feel unequipped for this. Nevertheless, you can make specific improvements to your home, which will make it more accessible and will facilitate the unique needs of a disabled person.
Outdoor ramp
Regardless if you live in a house or flat, chances are you will need a ramp. This way, you won't have to carry the wheelchair up and down the flight of stairs every time your relative has to use them. By installing a ramp, you offer them the chance of independence, as they will be able to move more freely, without needing your help.
Besides decreasing health risks that could harm both you and the person in your care, with an outdoor ramp, the person in need will be able to feel more comfortable. In case you think it will not be easy to install it, you will find that there are many types of ramps depending on how many stairs you have. There are portable ramps that you can easily attach and detach. This feature is helpful in case you need to move the ramp around and don't have anyone equipped adequately for this action.
Stairlift or elevator
If you live in a house with a top floor, installing a stairlift will be a necessity. Regardless if you can arrange for your relative to sleep in a bedroom on the ground floor, it is still recommended you give them the chance to reach the higher level of the house without any problems for their own mental well-being. You can choose to install either a permanent stair climber or a portable one. With this in your home, you won't have to worry about any possible accidents as it is a safe alternative, which will offer flexibility to a disabled person.
Another alternative could be an elevator if your house has more than one level. There are some easy-to-install ones that don't require too much space and are incredibly reliable. Needless to say, such elevators offer accessibility, which can be significantly helpful when you have a relative in your care. Besides the most significant advantage for people with limited mobility – to move around without any restrictions – it could be beneficial for you too when you have to carry trays with meals.
Emergency kit
When you have an elderly parent or a relative with disabilities in your care, it is of the utmost importance you provide them with the health support they need. As that might be outside of your capabilities, professional healthcare is essential.
As they live at home, it is vital you create a designated area where they can speak with their health providers whenever needed. For instance, set a desk at a lower level, that they can reach without a problem and use it to discuss with their medical staff via video calls comfortably.
Additionally, telehealth healthcare services can be a convenient choice, especially if the person in need finds themselves incapacitated to sit in front of a laptop for a video call. Not to mention, during the coronavirus pandemic, you should avoid having hospital visits as much as possible and only go when it is incredibly urgent. So, in this case, telehealth is an alternative that can offer care support when needed.
As part of your emergency kit at home, you can install panic buttons in crucial areas, such as by the bed or in the bathroom. You won't have to worry about something happening to your loved one and not knowing right away. Similarly, you could provide them with a phone that they can use to reach you in case of an emergency.
Rails in key areas
It is vital you place handrails in certain areas of your home to facilitate movement for your loved one in your care. The places where you might need handrails include the bathroom, for easier access to the shower, or by the sink. Alternatively, a walk-in shower might be a safer option. Still, if you cannot install one straight away, handrails close to the bathtub and a shower bench will decrease the risks of falling for people with balance and mobility issues. As you want your loved ones to have the best possible care without feeling like they depend on you entirely, these grab rails can assist them when doing specific actions.
In the bedroom, it might be necessary to install handrails by the bed to help them get in and out of bed more easily. In addition, these bed rails provide safety measures and prevent the person in need from falling during the night. In addition, you could also go ahead and get a specialized bed for seniors. German engineered hospital beds offer the best quality and they have all the essential features needed to help prevent bed sores and other problems that come with mobility issues.
Remove hazards
You wouldn't consider certain things could cause accidents if you weren't thinking of improving your home to make it more accessible for a relative in your care who needs special attention.
For instance, it is crucial you remove any carpets or unnecessary objects which you could leave on the floor by mistake or without realizing they could be a hazard, such as shoes or clothes. This could be dangerous for a person using a wheelchair or having mobility issues, as they might stumble upon them. Similarly, tangled wires from various electronic devices should be hidden behind desks. There are wooden or plastic boxes which you can use to organize cables. This way, your house will be free of hazardous objects.