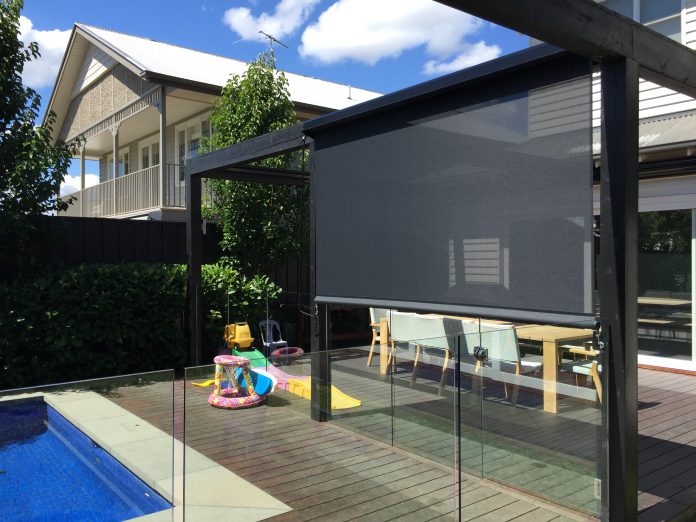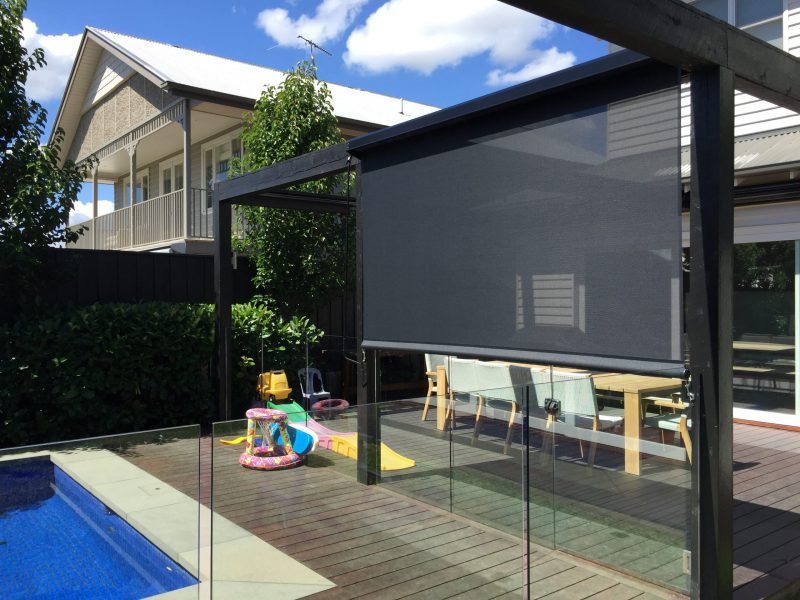 When it comes to choosing blinds for the home, most people put thought into choosing the best blinds and fabrics for their home's interior. But what about exterior blinds? If you want to decorate the outside of your home and protect the interior from the sun and the elements, what is the best fabric for exterior blinds? Which canvas awning fabric will suit your requirements?
This is what we'll take a look at in this article, so you can make the right choice for your home and your specific needs.
Patterns Or Plain?
Whether you opt for a solid colour for your outdoor blinds or awnings, or a patterned fabric, it's often a matter of personal choice. Materials with solid colours are generally a safe choice, as a solid block of colour is less distracting than a pattern. Having said that, patterns can certainly make a statement if you want your blinds or awnings to become somewhat of a showpiece.
Patterns of vertical lines rather than horizontal ones seem to be a lot more popular. Line patterns add a certain symmetry to the exterior of the home. You can really go with whatever pattern you like, so long as the design doesn't look out of sync with its surroundings.
Plain colours are more low-key and make less of a statement, but are a good choice when you want your blinds to blend in more than stand out.
What suits your personality and the personality of your house will be a deciding factor in whether you choose patterned or plain fabrics for awnings and blinds.
Visit some canvas awning fabric suppliers to get some ideas and to discuss the best options.
Which Colours Will Work Best?
It can actually be fun choosing the best colours for your outdoor blinds or window awnings. Again, the choice could come down to whether you want to make a statement with your exterior blinds, or you would rather them blend in with the look of the house and not be so noticeable.
Let's say the exterior of your home is predominantly white when it comes to the walls. Choosing a fabric that's either white or a very light pastel colour will mean the blinds blend in with the rest of the house.
Alternatively, you might prefer a contrasting colour. A common one is black, as it not only stands out against a house painted in white or a light colour, but black also works well in blocking out the sunlight. A dark colour can help save the furniture, carpets and other aspects of your interior from sunlight degradation and fading. It's also a good colour choice when you want to watch TV during the day, as black or dark awnings and blinds will eradicate any annoying reflections.
Vibrant colours can really add a touch of pizzazz to a home's exterior, but for those less bold, there is a selection of more passive colours you can choose from.
What Is the Best Choice Of Material?
Just as there are numerous colours, textures and patterns for exterior blinds and awnings, there is also a variety of different materials to choose from, depending on your budget and what you hope to achieve with your exterior window coverings.
Your choice of material may depend on the characteristics the material offers, so let's go over a few characteristics you'll find in different materials for exterior blinds and awnings.
Keep in mind that exterior blinds are exposed to the weather, something that isn't a consideration for blinds you install in the interior of your home. In damp, humid conditions, mould and mildew can be a problem, so you would want to choose a canvas that has properties to make it resistant to mould and mildew growth.
If you want your blinds to protect your home's interior from heat and UV rays, opt for a canvas that has a very high sun protection factor.
Other points to consider are materials that are easy to keep clean and low maintenance. If the blinds are coloured or patterned, look for materials with strong colour-fast properties so they don't fade in sunlight.
In Conclusion
There are a lot of choices out there for exterior blinds, so think about what you might need, then chat with an expert so you can make the right choice for you.