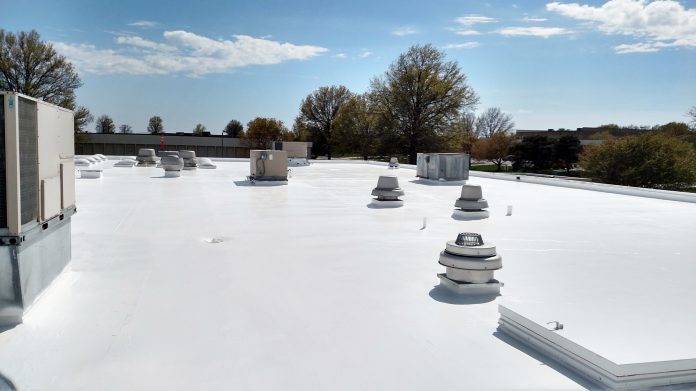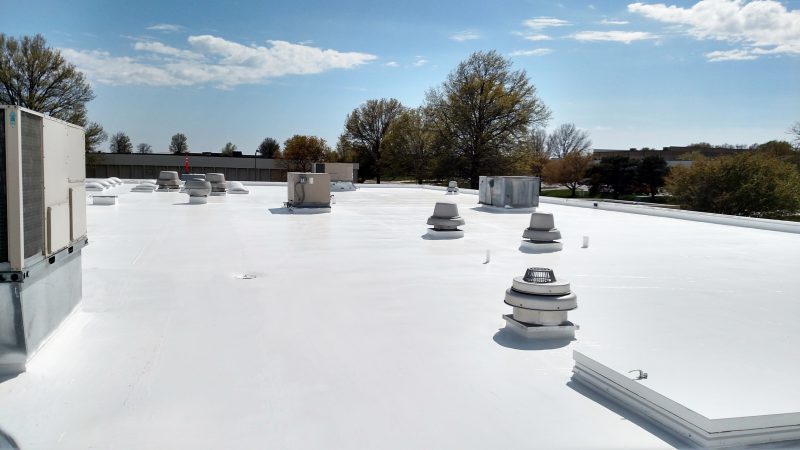 These days, everyone is investing their money in SPF foam roofing. Many homeowners consider this to be an imperative part of home repair and maintenance. An outdated and poor roofing structure can indeed make a house vulnerable to a wide range of damaging factors. Read the article below to find out a few common advantages of polyurethane foam roofing for your home.
Energy Efficient
Lower energy bills are one of the prime reasons why residents prefer to install SPF roofing in their homes. Spray foam polyurethane roofing has to offer superior insulation properties. The particles of suspended aluminum are present in SPF foams that proved to be useful in reflecting UV rays. As a result of SPF roofing, less cooling shall be needed to keep the house cool in summer, and less heating shall be needed to keep the house warm & cozy during cold days. This is great in terms of lowering down your energy bills by 30 to 40 percent.
Seamless & Waterproofing
Spray foam polyurethane roofing provides waterproofing qualities. SPF roofing is an ideal insulator. It happens to eliminate the chances of vulnerability. It can help you get good control over roof leaks, seams, and penetrations. With spray foam roofing, a contractor can offer support to level out the roof. This will effectively fill gaps, cracks, roof seams, and lower the chances of ponding water. SPF roofing is an ideal solution for places that experience heavy rainfalls and monsoon storms every year. Click here if you are looking to make your house roofing leak-proof.
High R-Values
It would be appropriate here to highlight that every insulating material has to offer R-value. This happens to measure how much the material is capable of insulating. When it comes to Polyurethane Foam Roofing, you can expect consistently high R-values. Although insulation is not the only property of SPF, still you can hope for superior results. It is said that on average spray polyurethane foam has the highest R-value of 6.5 to 6.7 per inch. In addition, SPF roofing is less expensive when compared with other insulation materials. Thus, it is always a good idea to add insulation in your house that's surprisingly effective in terms of outcomes.
More Durable
Durability is another prime benefit of SPF roofing. It is less costly than repairing a roof. You will have to spend more money on repairing a roof when compared with foam roofing. For typical roof repair, you will need to rent special equipment and hire the services of a professional who holds extensive knowledge of the roof repairing field, however, you will be thrilled to know that SPF roofing is durable in terms of naturally adhering to the substrate. SPF acts as a unified material and has to deliver binding power against high winds and heavy thunderstorms.
Fire Protection
Last, but not least, SPF roofing also has to offer protection against uncertain or risky factors like a house fire. You can take preliminary measures to keep fire hazardous out of your place, but there is nothing that can guarantee to protect against an unexpected house fire. And especially when the house roof is considered a soft spot for fires. Therefore, spray polyurethane foam roofing is considered to be the most reliable and protective barrier method to safeguard against fires.